Zante, also known as Zakynthos, is a popular holiday destination in Greece known for its stunning beaches and vibrant nightlife. Tourists often wonder whether this beautiful island is expensive to visit. In this article, we will delve into the costs of visiting Zante to help you plan your trip better.
Fortunately, Zakynthos is a relatively inexpensive place to visit compared to other popular travel destinations. The attractive prices make this idyllic island even more appealing to travellers looking for an affordable holiday. The cost of various activities, dining options, and accommodations can suit a range of budgets.
To give you a better understanding of the costs associated with Zante, we will explore the average prices of popular activities, food establishments, and accommodations throughout the island. This information will help you make informed decisions and manage your budget more effectively during your stay.
Cost of Accommodation
Luxury Hotels
Zante, also known as Zakynthos, is home to several luxurious hotels for those seeking an opulent experience on this stunning Ionian Island. These high-end accommodations typically offer top-notch amenities, such as private pools, spa facilities, and exquisite dining options. Prices for luxury hotels in Zante can range anywhere from €200 to €500 per night. Examples of some luxury hotels include:
Lesante Blu Exclusive Beach Resort
Olea All Suite Hotel
Elegance Luxury Executive Suites
Mid-Range Hotels
For travellers who want a balance between comfort and affordability, a variety of mid-range hotels are available. These hotels usually come with a good selection of amenities, like on-site restaurants, swimming pools, and well-appointed rooms. The average hotel cost for one week in Zakynthos is around €544, and for two weeks, it's roughly €1,088. Some popular mid-range hotel options are:
Contessina Hotel
Zante Maris Suite
Hotel Koukounaria
Budget Hotels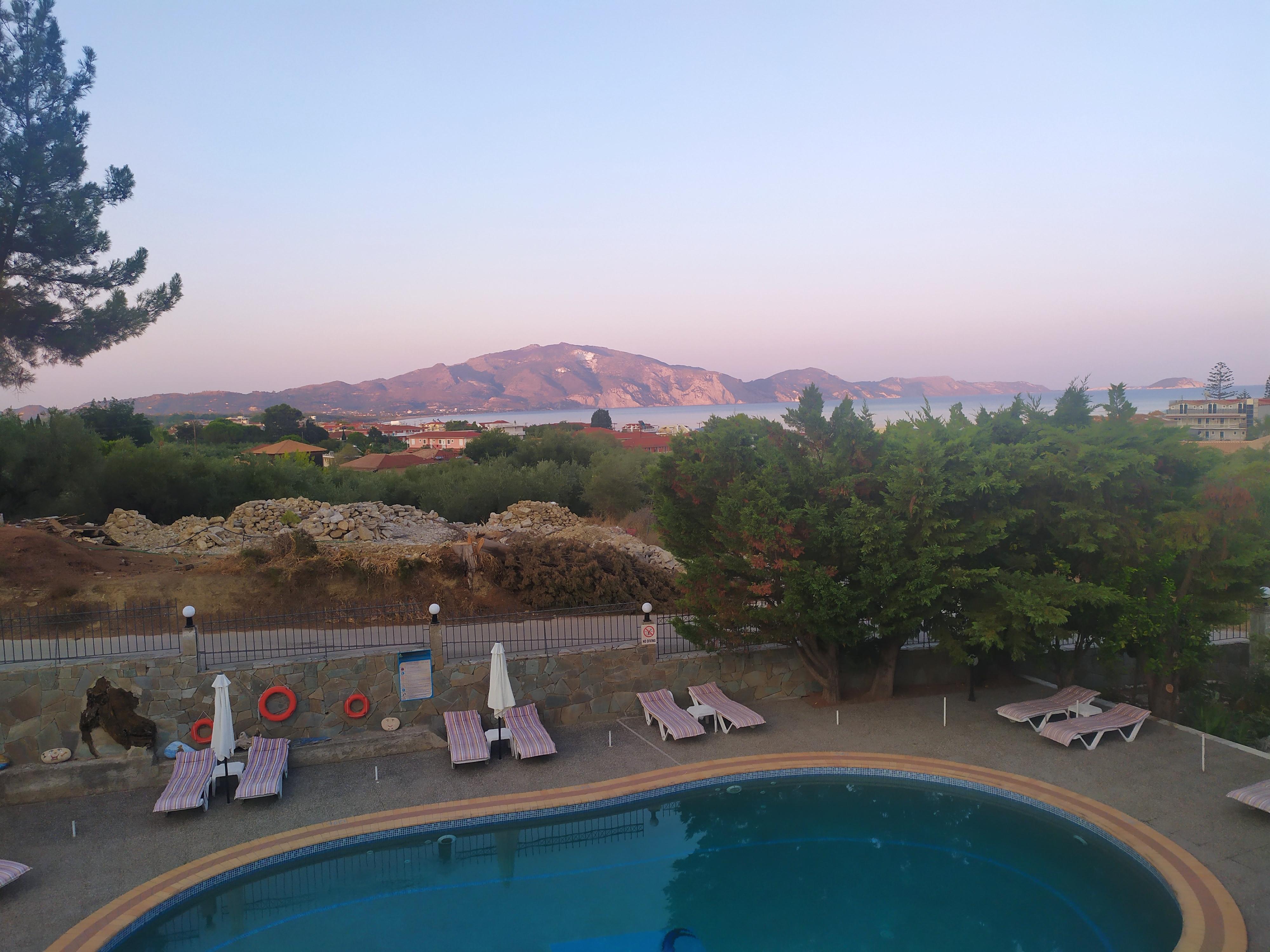 Budget-conscious travellers can also find accommodations in Zante at more affordable rates. Budget hotels often provide basic amenities, such as clean rooms and complimentary breakfasts, while maintaining lower prices to suit travellers' needs. Prices for budget hotels in Zante typically range from €30 to €60 per night. A few budget hotel options to consider are:
Hotel Megara
Denny's Inn
Ionis Hotel
Hostels
For those looking to save even more on accommodation, hostels provide a low-cost option, especially suited to backpackers or solo travellers. Hostels in Zante often feature shared accommodations, common areas, and basic amenities. Prices for a bed in a dormitory-style room can range from €10 to €25 per night. Some well-rated hostels in the area include:
Zante Beach Hostel
Cactus Hotel & Hostel
Studio Easter
Remember to make your bookings in advance to secure the best deals and availability for your preferred accommodation options.
Transportation Expenses
Taxis
Taxis in Zante are generally affordable and easy to find. Prices can vary depending on the time of day and distance, but you can typically expect to pay around €5-€10 for a short ride within the main tourist areas. For longer distances or trips outside the main tourist zones, expect to pay around €20-€30.
Car Rentals
Renting a car in Zante is a popular choice for visitors who want to explore the island at their own pace. You can find car rental companies at the airport as well as in the main tourist areas. Prices for renting a small car start at approximately €30 per day, with larger vehicles and luxury options costing more. Some additional costs to consider include:
Insurance: Comprehensive coverage is recommended and typically costs around €10-€20 per day.
Fuel: You should budget around €1.60 to €1.80 per litre* for petrol/diesel.
*Prices may vary
Public Transport
Public transport in Zante is primarily provided through the local bus network known as KTEL. The buses serve many popular destinations on the island, including popular tourist spots, beaches, and villages. Bus tickets are relatively inexpensive, usually costing between €1.50 and €3.00 for a one-way trip, depending on the distance travelled. Keep in mind that buses run less frequently during low season, and it's important to double-check the timetable for the specific route you plan to take.
Dining and Nightlife
Restaurant Prices
In Zante, you can find a variety of meal options to suit your budget. Breakfasts usually start from €2 and go up to €5-€6. Most meals in restaurants, excluding drinks, will cost around €10 per person on average. It's important to note that portion sizes in many restaurants are quite generous, providing good value for money. Including a few beverages like Fanta Lemon can bring the cost of a meal to about €15 per person.
Bars and Clubs
Zante is known for its lively nightlife scene, offering a range of bars and clubs to suit different tastes. Prices for drinks may vary, but many bars have competitive prices for a wide selection of cocktails and mocktails. You can also find venues that serve Guinness, as well as other popular beverages. Some of these bars offer a welcoming terrace for people-watching and accommodating children.
When it comes to nightlife, various events and parties cater to those seeking a memorable experience on the island. The A-List Event package, for example, grants access to some of the best-rated events in Zante at a reasonable price. Event highlights include the VVIP Yacht Party, The White Party, Nathan Dawe Tour, and Zante Foam Party. Booking your event packages online can save you over €100 compared to resort prices.
In summary, Zante offers a variety of dining and nightlife options to suit different budgets, making it an affordable and enjoyable holiday destination.
Attractions and Activities
Zakynthos, also known as Zante, is a wonderful Greek island offering a variety of attractions and activities for visitors. The island is known for its breathtaking beaches, historical sites, amazing landscapes, and vibrant nightlife.
Entrance Fees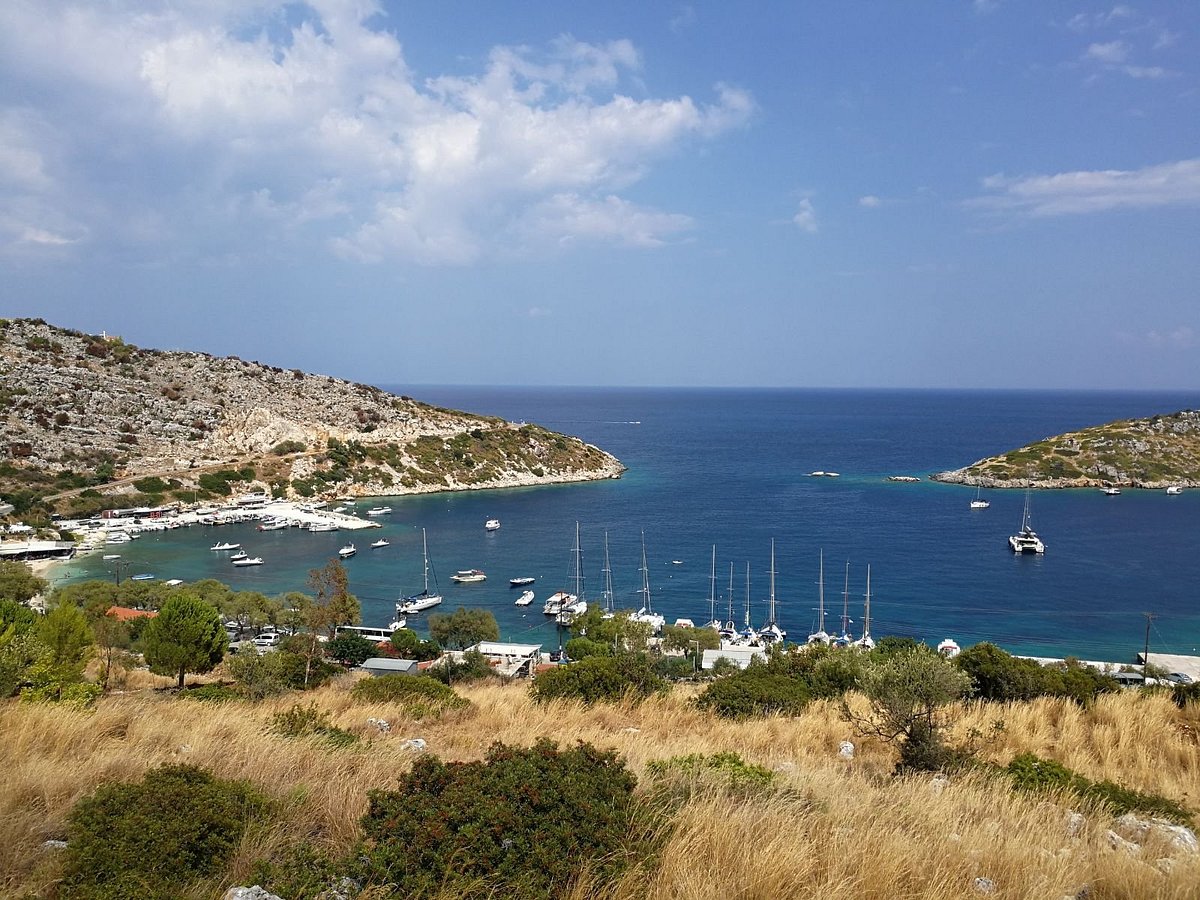 Visiting many of the island's famous beaches, such as Agios Nikolaos Beach and Shipwreck Beach (Navagio), typically does not require any entrance fees12. Tourists can enjoy these stunning beaches for free, making it an attractive choice for budget travellers. Additionally, many historical sites and museums on Zakynthos have nominal entrance fees, allowing travellers to explore the rich culture and history of the island without breaking the bank.
Tours and Excursions
Zakynthos offers a wide range of tours and excursions to meet different interests and budgets. Some popular activities include:
Boat trips around the island3: This can be an affordable way to soak up the outstanding coastal views and explore hidden beaches and caves. Prices may vary depending on the size of the boat and the duration of the trip.
Diving experiences: Zakynthos is known for its world-class diving spots, and visitors can take advantage of various diving packages catering to diverse skill levels. Prices will depend on the type of dive and the equipment provided.
Romantic guided sunset tours to Agalas Viewpoint3: These tours offer a unique way to enjoy the island's natural beauty and are generally affordable. The cost may vary based on the transportation method and the size of the group.
Private boat cruises to Shipwreck Beach (Porto Vromi)3: This option is ideal for those seeking a more exclusive experience. Prices for private cruises can vary depending on the boat's size and additional services offered.
Overall, Zakynthos offers numerous attractions and activities catering to various budgets, making it a reasonably affordable destination for travellers.
Overall Affordability
Zakynthos, also known as Zante, is generally considered an affordable holiday destination, especially when compared to other popular spots like Ibiza. Visitors can expect lower prices on accommodation, food, and activities without compromising on quality.
One of the main aspects that make Zakynthos an affordable destination is the inexpensive hotel prices. The average hotel price is around $78 per night, with a median price of $58. This means that travellers can find great accommodation options within their budget.
Dining out in Zakynthos also proves to be reasonably priced. Breakfast options can range from €2 to €6, while most lunch and dinner meals at restaurants average around €10 per person. In addition, portions are typically generous, ensuring good value for money. Including drinks such as Fanta Lemon, a meal may cost about €15 per person. Moreover, post-night-out meals will not break the bank either.
When it comes to determining how much spending money to take to Zakynthos, travellers can adapt based on their budget and plans. A recommendation for a one-week visit is around €1,400, or €2,800 for a two-week stay. However, it is possible to visit Zante on a tighter budget with careful planning.
In summary, Zakynthos offers an affordable and enjoyable holiday experience, with reasonable prices for accommodation, food, and activities.
Cost-Saving Tips
Visiting Zakynthos can be quite affordable, as it is generally considered to be an inexpensive holiday destination. However, there are some additional tips to help you save even more money during your stay.
Excursions: Booking excursions through tour operators or travel agencies can be more expensive than necessary. They often inflate prices, sometimes by as much as 40%. To save money, consider booking directly with the provider or searching for deals online.
Transportation: Taxis may be costly, especially for short trips. A taxi to Zante Town, for example, can cost about €20. To save money on transportation, consider renting a boat if travelling in a group, as it can cost between €20-€40 per person depending on the group size.
Food: To keep your food expenses low, try the local street food like the Gyros (Greek Kebabs) instead of more expensive restaurants. Having an emergency €5 in your sock, bra, or phone case can ensure you have enough to grab a Gyros on your way home.
Activities: Look for discounted prices on daytime activities such as Trap Escape Rooms. Expect to pay around €10 per person per game, but they may offer group or double game discounts. Planning and budgeting for events and excursions is essential; allot between €100-€150 for these experiences.
Prescriptions: If you are on medication, consider talking to your doctor about switching to a generic version or finding a more cost-effective alternative. This can lead to significant savings. For example, switching from a tier-one copay of $10 for a 30-day supply of lisinopril 10 mg to paying $4, can result in an annual savings of $72.
By following these cost-saving tips, you can enjoy a memorable vacation in Zakynthos without breaking the bank.