Nestled on the Greek island of Zakynthos, the Laganas Strip is the epicentre of Zante's vibrant nightlife scene. Renowned for its infectious energy, pulsating beats, and non-stop party atmosphere, the strip attracts thousands of tourists each summer. With over 100 clubs and bars to choose from, there is no shortage of entertainment to ensure an exhilarating experience.
Despite some negative press over the years, Laganas continues to be a safe and exciting destination for nightlife enthusiasts. From the massively popular Sugar Bar, known for its wide-ranging music selection and live sports screens, to iconic clubs like Zeros and Cocktails & Dreams, the Laganas strip in Zante promises unforgettable nights for all who venture down its bustling streets.
Offering a diverse selection of venues and entertainment options, Zante's Laganas Strip has rightfully earned its reputation as a must-visit nightlife hotspot. Whether you're looking to dance the night away or simply enjoy a few drinks with friends, this vibrant environment offers something for everyone, making it the perfect holiday destination for those seeking adventure and excitement after the sun goes down.
The Strip in Zante: Overview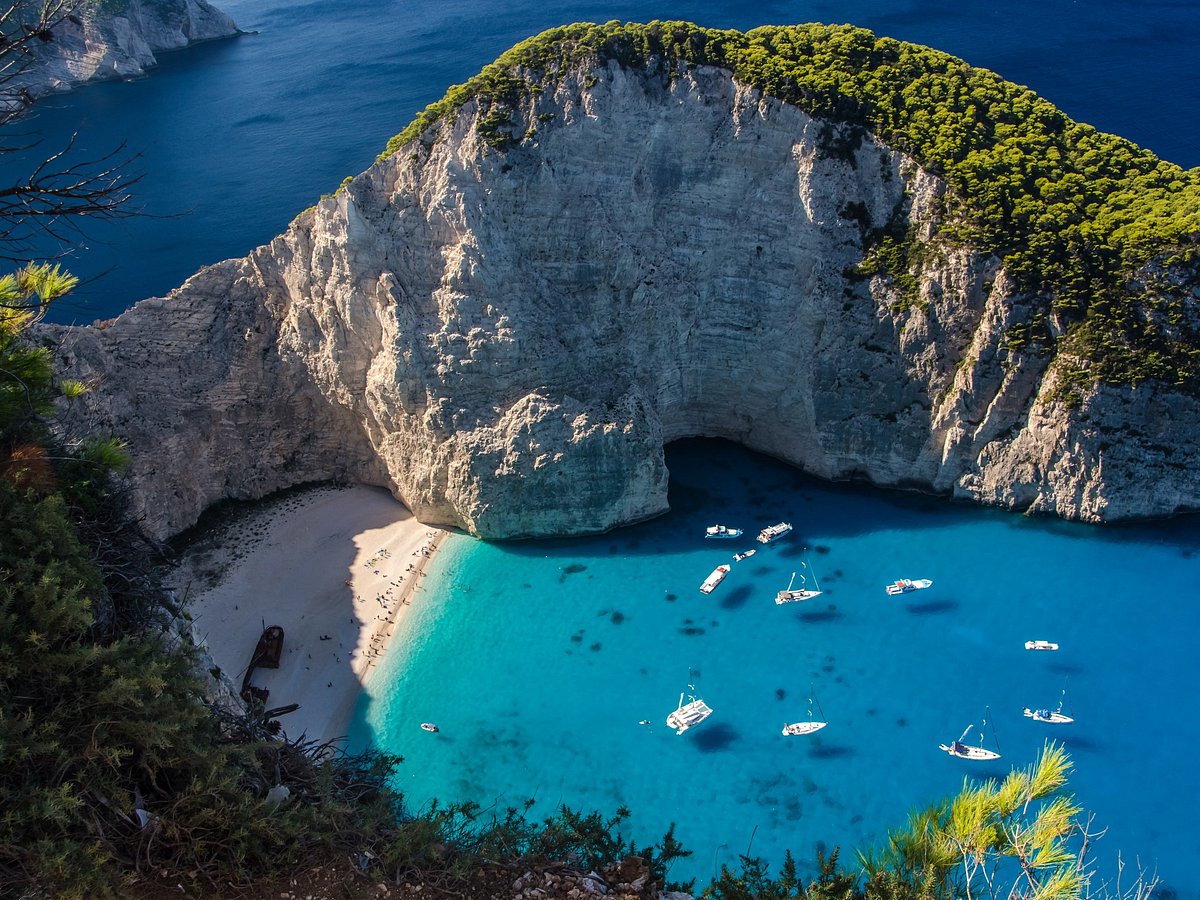 Location and Accessibility
The Strip in Zante, also known as the Laganas Strip, is located in the lively resort town of Laganas on the island of Zakynthos, Greece. It is easily accessible from the airport, just a short taxi or bus ride away. The Strip is famous for its vibrant nightlife, with over 100 clubs and bars lining the street. Some of the popular hotspots include Zeros Club, Cocktails & Dreams, Fishbowl, and the Rum & Raybans Ticket Office.
Atmosphere and Vibe
The atmosphere on the Strip in Zante is energetic and bustling, attracting thousands of people every night. It is often referred to as the "insanity mile" due to the high concentration of bars, clubs, and partygoers. With a diverse range of establishments, there's something to suit all tastes and preferences.
Most venues along the Strip offer promotions and events to entice customers, leading to a competitive and vibrant atmosphere. The Strip attracts both tourists and locals alike, creating a lively international vibe. Remember to drink responsibly and look out for your mates, as excessive drinking can lead to some individuals requiring assistance or facing unpleasant situations.
Nightlife and Entertainment
Bars and Clubs
The Zante Laganas Strip is a nightlife hotspot, attracting thousands of tourists each summer with its vibrant energy and pulsating beats. One popular bar on the Strip is Sugar Bar, known for playing the latest summer tunes across genres like House, R&B, and Top 40 chart releases. Besides great music, Sugar Bar also streams live sports for fans to enjoy.
Another iconic venue on the Zante Strip is CherryBay. For 27 years, CherryBay has been a must-visit destination in Laganas, hosting the biggest nights and events in the area. The club underwent an expansion in 2018, moving to the heart of the action.
For those seeking a varied nightlife experience, venture beyond the Laganas Strip to discover chic cocktail bars, legendary entertainment venues, and sleek sky bars.
Restaurants
In addition to its lively bars and clubs, Zante is home to an array of restaurants offering both traditional Greek cuisine and international dishes to satisfy any palate. Visitors can savour local delicacies, such as Moussaka and Souvlaki, while enjoying the stunning views of the island. Many restaurants also offer vegetarian and vegan options, catering to diverse dietary preferences. While exploring Zante's culinary scene, keep an eye out for these popular restaurant types:
Greek Tavernas: These traditional restaurants serve authentic Greek fare, often featuring live music and local wines.
Italian Restaurants: Enjoy classic Italian favourites like pasta, pizza, and gelato in Zante's Italian eateries.
Seafood Restaurants: With its coastal location, Zante offers diners an abundance of fresh seafood options, such as grilled octopus and fried calamari.
Fast Food Joints: For a quick bite, Zante has several fast-food options on or near the Laganas Strip.
Activities and Attractions
Beaches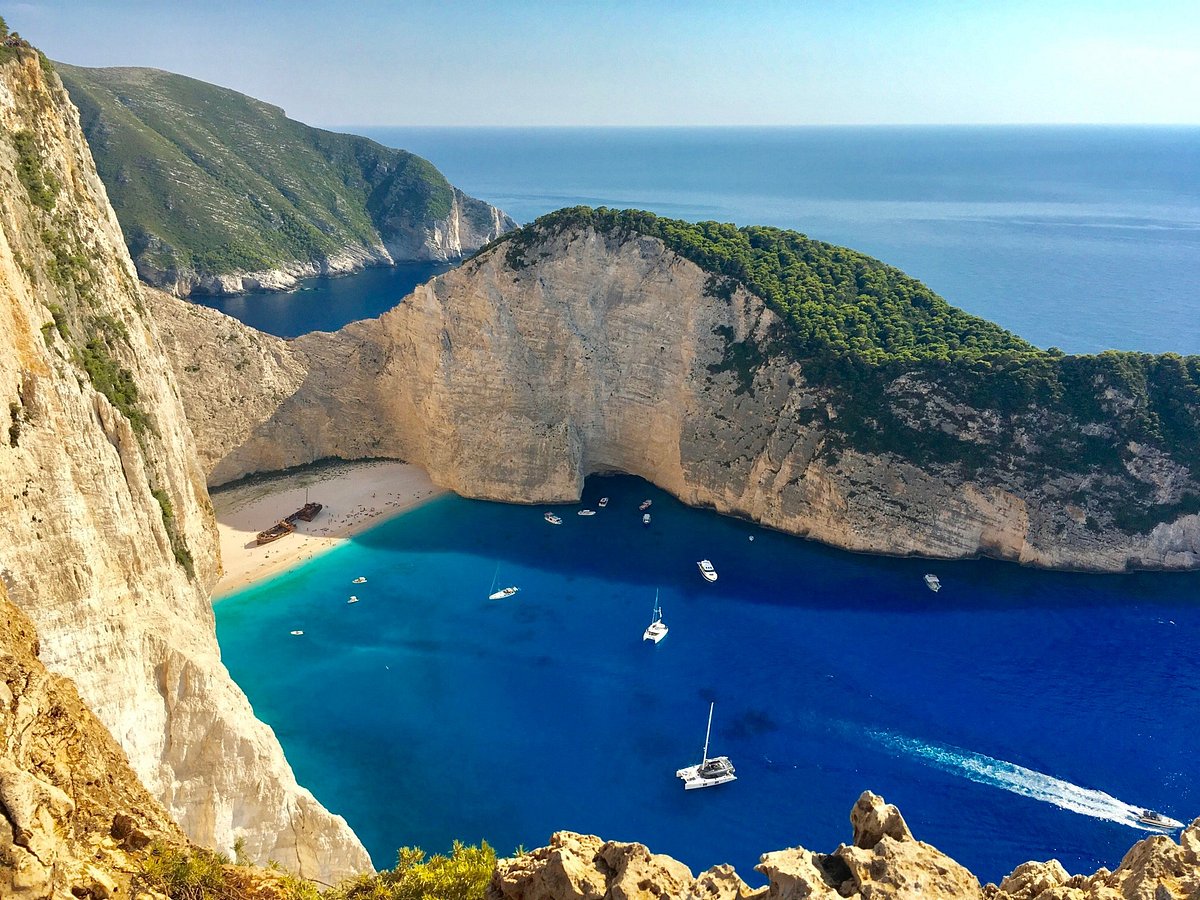 Zante, also known as Zakynthos, is home to some stunning beaches that attract tourists with their crystal clear waters and golden sands. Some of the most popular ones include:
Navagio Beach (Shipwreck Beach): Famous for its impressive shipwreck, accessible only by boat, and surrounded by impressive cliffs.
Alykes Beach: A family-friendly beach offering sun loungers, water sports, and a range of bars and restaurants nearby.
Tsilivi Beach: Ideal for a more relaxed beach experience with sun loungers and access to nearby bars and restaurants.
Kalamaki Beach: A quieter beach that's part of the National Marine Park, perfect for watching turtles and enjoying the natural scenery.
Water Sports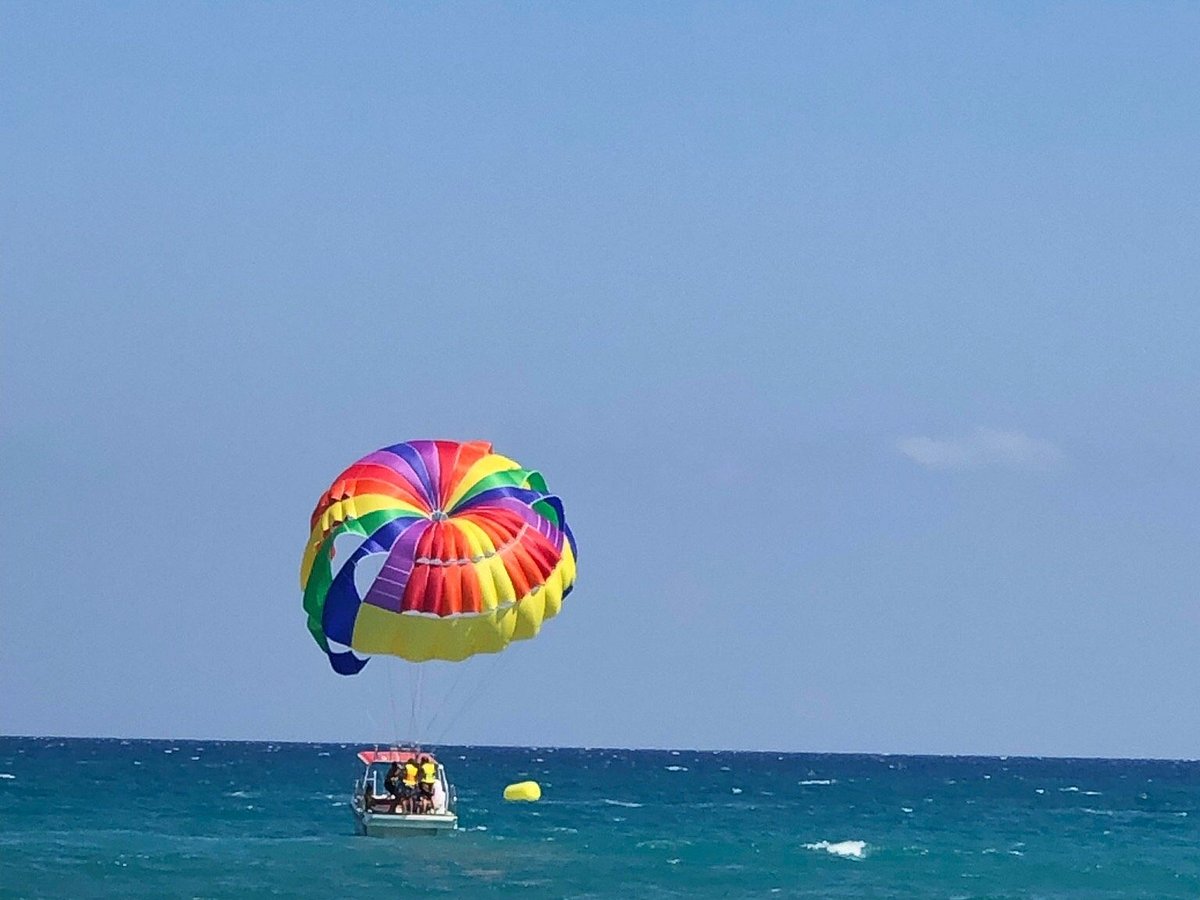 Zante offers various water sports activities for those seeking some fun and adventure during their visit. Some of the most popular options include:
Parasailing: Enjoy the thrill of flying high above the sea while being towed by a speedboat.
Jet Skiing: A high-speed thrill ride across the waves of Zante's coastline.
Banana Boats: Hold on tight as you ride across the water on an inflatable banana boat, perfect for group fun.
Scuba Diving: Explore Zante's underwater world and discover colourful marine life, caves, and even shipwrecks.
Remember to always follow safety guidelines and choose reputable operators when participating in water sports.
Accommodation Options
Hotels
Laganas, a lively town in Zakynthos, offers a variety of hotels for travellers to choose from. One popular option is the Tzante Hotel, an adults-only establishment providing a charming environment and many helpful amenities to enhance your stay. With its central location in Laganas, it is just 100 metres away from a sandy beach, making it a convenient choice for beach lovers.
Another well-regarded hotel is Club Zante Plaza, which has been praised for being the best all-inclusive option on The Strip. With welcoming owners and attentive staff, guests can expect a comfortable and enjoyable stay during their visit to Laganas.
Villas
For those seeking more luxurious accommodation, Porto Zante Villas And Spa located in Tragaki has been noted as the best hotel in Zakynthos. This exclusive retreat offers private beachfront villas with spacious living areas, private pools, and stunning sea views. Guests can indulge in world-class spa facilities and enjoy fine dining experiences in the comfort of their own villa.
Apartments
Travellers on a budget or looking for a more in-depth local experience might consider staying in apartments. Laganas offers various options to suit your needs, such as Ilios Hotel, Adults Only. This accommodation features a garden, free private parking, a terrace, and a restaurant, ensuring guests have access to essential amenities. With its reasonable pricing and convenient location, apartments like these can be a perfect fit for independent travellers.
Safety Tips and Recommendations
Visiting the Laganas Strip in Zante can be a fun and enjoyable experience, as long as you follow a few basic safety precautions. Zante is known for its vibrant nightlife, and the Laganas Strip is its heart. While it's generally safe, there are some things to keep in mind to ensure your stay is both safe and pleasant.
First and foremost, always stick together with your friends when out on the strip. Although Zante is considered safe, it's still important to have your friends around for support, especially when walking back to your hotel or navigating the busy streets.
Jellyfish can be an unexpected hazard, particularly on Laganas Beach. Keep an eye out for purple jellyfish in the water, as their stings can be painful and leave scars. Avoid swimming in areas where you see a large number of these creatures.
If you're planning to rent a quad bike to explore Zante, exercise caution, as they can be unsafe if not used properly. Familiarize yourself with the rules and safety guidelines for using quad bikes, and wear recommended safety gear like helmets while riding them.
In order to stay well and avoid heat strokes, stay hydrated and avoid visiting Zante during the hottest months. The summer heat can be intense, so make sure to drink plenty of water, wear sunscreen, and take breaks in the shade when possible.
Finally, while balcony parties might sound tempting, they can pose a risk, especially with large groups and alcohol involved. Enjoy the nightlife in designated party areas and clubs instead, as they are better equipped to handle the party scene safely.
By following these safety recommendations, you'll be able to enjoy your time on the Laganas Strip without compromising your well-being.
Transportation and Getting Around
Zante, also known as Zakynthos, is an island with various transportation options for tourists. Public transportation is available in the form of buses, which connect main points of interest such as Zakynthos Town, the airport, and popular beaches. However, bus routes might not cover every attraction on the island.
For more flexibility in exploring Zante, consider renting a vehicle. Options include cars, scooters, and quad bikes. These rentals provide the freedom to visit all corners of the island at your own pace. Be aware of local driving laws and requirements, such as having a valid driver's licence and adhering to speed limits.
Taxis are another viable option for getting around Zante. They are particularly useful when travelling short distances or to places not served by public buses. Keep in mind that taxi fares can be higher during the peak season.
In addition to land transportation, there are ferry services to reach other parts of the island or neighbouring islands. Ferries operate from ports like Patras, Kyllini, or Astakos on the west coast of Greece and arrive at the port of Zakynthos on the east coast of the island. The ferry journey from Kyllini to Zakynthos takes around an hour, while the journey from Patras takes around three hours.
Lastly, there is a variety of water-based transportation options such as boats, yachts, or water taxis for a more scenic journey. These can be ideal for visiting isolated beaches or embarking on island-hopping excursions.