Corfu is a picturesque Greek island, attracting visitors from all over the world with its stunning beaches, lush landscapes, and vibrant culture. For middle-aged couples seeking a serene retreat, the island offers a diverse range of resorts catering to various tastes and preferences. From tranquil beachside havens to bustling towns teeming with activities, Corfu boasts the ideal holiday destination for couples seeking both relaxation and adventure.
Among the best resorts for middle-aged couples visiting Corfu, Agios Georgios Pagon, Arillas, and Acharavi stand out with their pristine beaches, welcoming atmosphere, and excellent local cuisine. These resorts cater to those seeking a quieter, more laid-back holiday experience, complemented by enchanting natural surroundings and ample opportunities for leisurely strolls or romantic sunsets.
Conversely, for couples who prefer a livelier atmosphere with various sightseeing options, Kassiopi, Sidari, and Paleokastritsa are worth considering. These resorts offer an exciting blend of activities and attractions, such as vibrant nightlife, historical landmarks, and exceptional dining experiences, while still maintaining a sense of tranquillity and charm. Regardless of the chosen locale, a visit to Corfu promises a memorable holiday for middle-aged couples seeking both leisure and excitement on this picturesque Greek island.
Top Resorts in Corfu for Middle-Aged Couples
Corfu is a beautiful island located in Greece, which attracts numerous tourists each year. There are various resorts that cater to the needs of middle-aged couples, providing them with the ideal place to relax and enjoy their holiday.
Luxury Resorts
Domes Miramare, a Luxury Collection Resort: This adult-only, 5-star resort is designed for couples seeking luxury and relaxation. It features elegant rooms, suites, and private villas, with fantastic views of the Ionian Sea. Guests can enjoy fine dining, a private beach, and personalised services.
Kontokali Bay Resort & Spa: This 5-star resort offers a serene environment for couples to indulge in various spa treatments, as well as enjoy excellent rooms, pool areas, and beach access. Activities such as tennis and water sports are available for those seeking more adventure.
All-Inclusive Resorts
MarBella Corfu: This 5-star, all-inclusive resort is perfect for couples who want an effortless and enjoyable holiday experience. With numerous restaurants, swimming pools, and leisure facilities, MarBella Corfu ensures a delightful stay on the island.
Mitsis Roda Beach Resort & Spa: This all-inclusive resort offers a comprehensive range of facilities, including a variety of dining options, bars, sports activities, and entertainment programs. It caters to both relaxation and adventure, making it a perfect choice for middle-aged couples.
Boutique Resorts
Merchant's House Boutique Hotel: Located in the picturesque village of Benitses, this boutique hotel offers a blend of traditional charm and modern luxury. With an intimate atmosphere, couples can enjoy relaxing at their leisure while exploring the surrounding area.
San Antonio Corfu Resort: Set in the tranquil area of Kalami, this boutique resort offers luxurious rooms, suites, and villas. The lovely beach and surrounding hillsides make it an ideal location for couples seeking a serene escape.
These are just a few of the resorts in Corfu that cater to middle-aged couples. Each offers unique services and facilities to provide a memorable holiday experience.
Activities and Experiences
Cultural Excursions
While staying in Corfu, middle-aged couples can immerse themselves in the rich culture and history of the island. Visit the Old Town of Corfu, a UNESCO World Heritage Site, to explore its winding streets and historical buildings such as the Old Fortress and the Liston Arcade. Additionally, you may wish to venture to Achilleion Palace, built for Empress Elisabeth of Austria, which offers stunning views and intricate architecture.
Outdoor Adventures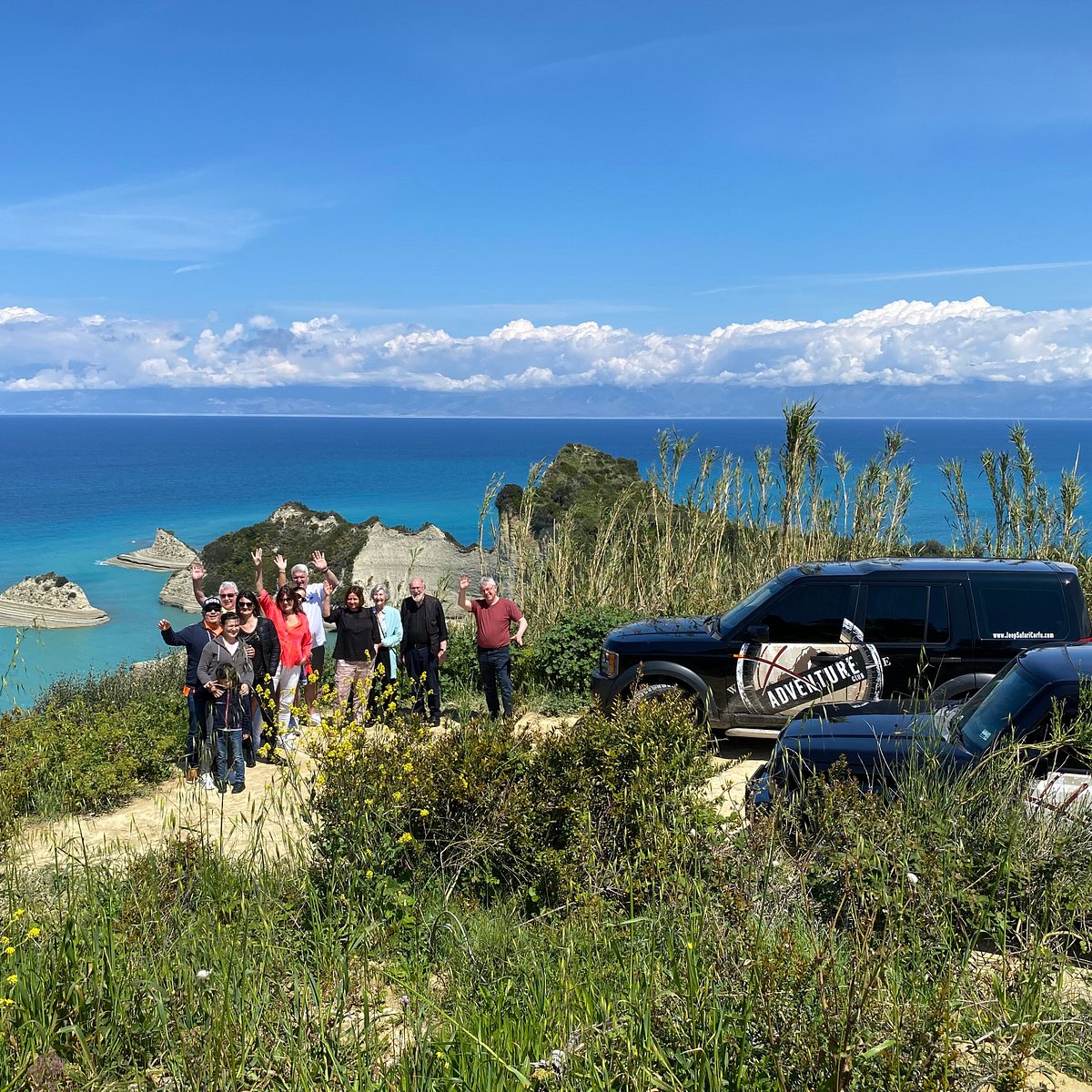 Corfu's lush landscapes provide plenty of opportunities for outdoor adventures. Hike the Corfu Trail, a 220-kilometre long-distance walking path that traverses the entire island, providing stunning views and remote villages to explore. You may also wish to discover the many picturesque olive groves scattered across the island, some of which offer guided tours and tastings.
Beach and Water Sports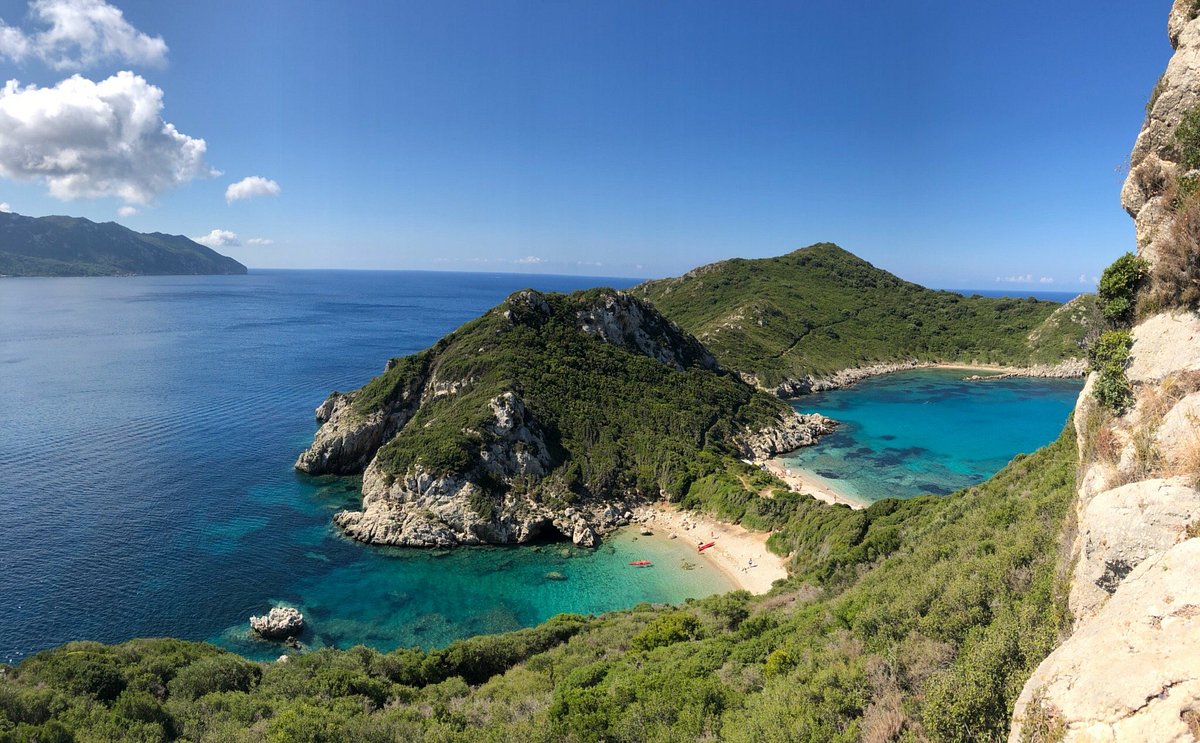 Corfu boasts numerous beautiful beaches that cater to couples seeking relaxation or outdoor activities. At Agios Georgios Pagon beach, you can rent sunbeds and umbrellas to relax by the azure water or take a refreshing dip in the sea. Alternatively, thrill-seekers can choose from various water sports, such as snorkeling, windsurfing, or scuba diving at nearby Paleokastritsa.
Dining and Nightlife
Local Cuisine
Corfu offers a delightful mix of traditional Greek fare and Mediterranean influences, creating a unique culinary scene. Middle-aged couples can enjoy local dishes like:
Sofrito: A beef dish infused with white wine, garlic, and parsley
Pastitsada: A spicy pasta dish featuring slow-cooked meat
Bianco: A fish stew prepared with garlic, parsley, and white wine
Local tavernas and restaurants can be found throughout the island, particularly in resorts like Gouvia and Sidari.
Romantic Restaurants
For couples seeking a romantic evening, Corfu boasts several options to choose from. Some recommended options include:
Salto Wine Bar – Bistro: Located in the heart of Corfu Town, Salto serves Mediterranean-inspired cuisine paired with an excellent wine selection, set in a cozy atmosphere.
Etrusco: A fine-dining restaurant offering creative Greek cuisine by Chef Ettore Botrini, set in a picturesque garden in Kato Korakiana.
Venetian Well: Set in a secluded courtyard in Corfu Town, this restaurant features a romantic ambiance and serves Mediterranean dishes with a creative twist.
Entertainment Options
Whilst the nightlife in Corfu may not be as vibrant as some other Greek islands, there are still plenty of entertainment options for middle-aged couples. Resorts like Sidari and Kassiopi offer a variety of bars and venues with live music, perfect for a relaxed evening out. For those interested in cultural experiences, Corfu Town hosts several events, such as theatre performances and traditional music concerts in charming, historic locations. Additionally, couples can explore Corfu's vibrant dining scene or enjoy a quiet drink by the picturesque harbour in Gouvia.
Eleni Vasiliadis, a native of the picturesque island of Corfu and co-founder of Greek Island, is a seasoned traveller, accomplished writer, and passionate advocate for Greek culture and cuisine.