Corfu Town, the capital of the Greek island Corfu, is well-known for its bustling nightlife scene, drawing in locals and tourists alike. It offers a diverse mix of entertainment options that cater to different preferences, ensuring there is something for everyone to enjoy. The town has a cosmopolitan atmosphere, blending traditional and modern vibes that create an inviting setting for those looking to experience the best of Corfu's nightlife.
Located within the picturesque setting of the Old Town, one can discover an array of traditional taverns serving local dishes, alongside modern bars and clubs offering live music, thrilling parties, and DJ sets. Key hotspots on the island include Kavos and Sidari, which come to life during the summer months with a vibrant atmosphere that attracts party-goers from around the world.
With a mix of local, regional, and international influences, Corfu Town's nightlife scene has something to offer for everyone, whether one is seeking a laid-back evening or a night of wild partying. It is, indeed, an excellent destination for nightlife enthusiasts seeking memorable experiences on this beautiful Greek island.
Corfu Town Nightlife Overview
Atmosphere and Vibe
Corfu Town, also known as Kerkyra, boasts a lively nightlife scene that caters to a variety of tastes and preferences. Despite being a relatively small town, it offers a cosmopolitan vibe and attracts both locals and tourists alike during the popular summer months. The atmosphere in Corfu Town is known for being vibrant and inviting, with many places staying open late into the night, encouraging people to explore and embrace the local culture.
Types of Venues
When it comes to nightlife in Corfu Town, there are several options to choose from:
Bars and Clubs: You can find a range of bars and clubs throughout the town, offering a mix of music genres, themes, and atmospheres. Some popular picks include N NAOK Azur, a chic, split-level venue across from the Spianada with an all-day bar, and Iznogood Beerock Bar, known for its lively atmosphere.
Rooftop Bars: For those looking to enjoy a drink with a view, venues such as the Cavalieri Hotel Rooftop Bar offer stunning vistas across the Spianada to the Palaio Frourio. These rooftop bars are perfect for mellow pre-dinner drinks and provide a more relaxed atmosphere compared to bustling clubs.
Traditional Taverns: Corfu Town is also home to numerous traditional Greek taverns, often serving delicious local dishes alongside local beverages. Many of these taverns are located in the Old Town, providing a unique backdrop for an evening spent enjoying traditional Greek hospitality.
Coffeehouses: For a more laid-back experience, Corfu Town has several coffeehouses where one can enjoy drinks, chat with friends, and relax in a comfortable setting. These venues often stay open late and attract both locals and tourists looking for a quieter night out.
Popular Bars and Clubs in Corfu Town
Liston Square Bars
Liston Square is a bustling and vibrant area popular for its cafes, restaurants, and bars. One standout bar in Liston Square is Arthaus Cafe Wine Bar. This European-style wine bar offers an excellent selection of wines, including options from Santorini and other regions. Additionally, they serve delicious appetisers to accompany your drinks. Another popular bar in Liston Square is the LIFE BAR, known for its lively atmosphere and friendly service.
Cantouni Area Venues
A short walk from Liston Square, the Cantouni area in Corfu town features an array of venues that cater to every taste and preference. Iznogood Beerock Bar is a local favourite, boasting an extensive range of beers, excellent music, and friendly staff. If you're looking for something a bit more sophisticated, the Puppet Bar offers a charming atmosphere, unique decor, and an impressive cocktail menu.
Lively Clubs
For those looking to party the night away, Corfu Town has some energetic clubs that guarantee a great time. Many of the hottest clubs can be found in areas such as Paleokastritsa, Sidari, Dasia, Ipsos, Acharavi, and Moraitika. For a true party hotspot, head over to Kavos, located at the southern end of Corfu. This British-frequented area is known for hosting the most renowned nightlife experiences on the island, ensuring you have a night to remember.
Cultural Nightlife Experiences
Traditional Greek Music Events
Corfu Town is a lively place with various options for embracing Greek culture and enjoying traditional music events. The town offers numerous venues where you can indulge in authentic Greek music and dance performances. Some of these places are nestled in the charming Old Town, giving you an immersive experience of traditional Greek nightlife.
These events often feature live bands or local musicians playing traditional instruments like the bouzouki and the lyre. You can also find taverns hosting Greek music nights, where delicious local cuisine is served alongside captivating tunes.
Outdoor Cinemas
Another unique aspect of Corfu Town's nightlife is the presence of outdoor cinemas. These open-air venues provide a memorable cultural experience, where film enthusiasts can enjoy screenings of popular movies or independent films under the starry night sky.
The outdoor cinemas typically operate during the summer months and provide you with a comfortable, laid-back atmosphere. They often showcase a mix of international and Greek films, allowing you to experience various cinematic perspectives in a unique setting.
Tips for Enjoying Nightlife in Corfu Town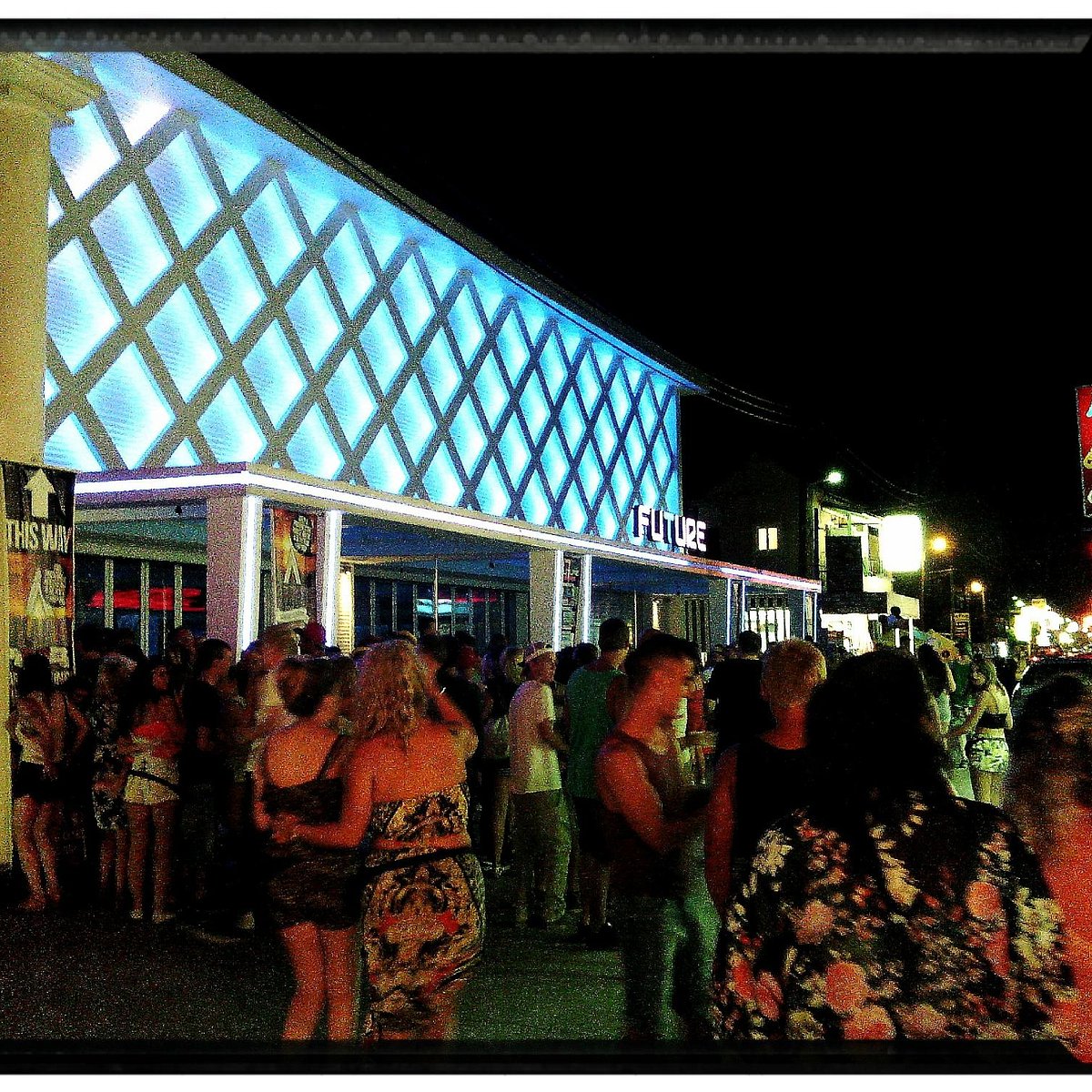 Best Time of Year to Visit
Corfu is known for its vibrant nightlife scene, particularly during the summer months when the island is bustling with tourists. The towns of Corfu (Kerkyra), Kavos, and Sidari are popular party areas on the island. To make the most of your nightlife experience, plan your visit between June and September when the weather is warm, and events are in full swing.
How to Dress and Behave
When heading out for a night in Corfu Town, it is essential to dress appropriately for the establishments you intend to visit. Many venues have a relaxed atmosphere, so smart-casual attire is often the norm. For example, at the popular Josephine Bar on the Liston, you can expect a hip, yet laid-back vibe with outdoor seating and a view of the promenade.
In general, be prepared for a mix of dress codes, from casual beach or streetwear to more polished attire at upscale venues. It is advisable to research the specific dress code for each establishment beforehand.
As for behaviour, be respectful and friendly towards others, including locals and fellow tourists. Remember that Greeks are known for their hospitality, and it is crucial to follow their lead, respecting cultural norms and customs. Keep noise levels to a minimum when walking through residential areas late at night, and avoid public disturbances.
By keeping these tips in mind, you can enjoy a memorable and enjoyable nightlife experience while visiting Corfu Town.
Hailing from the historic city of Thessaloniki, Nikos Tsakiris is a passionate explorer, seasoned writer, and co-founder of Greek Island, the definitive travel blog for the Greek Islands.