Nestled in southwest Corfu, Issos Beach offers visitors a picturesque haven for relaxation and exploration. Renowned for its soft, golden sand and crystal-clear waters, the beach stretches for approximately three kilometres, bordered by Chalikounas to the north, Saint George Beach to the south and Korission Lake to the east. The striking dunes and pristine beauty of Issos Beach make it an ideal destination for beach enthusiasts and nature-lovers alike.
As part of the NATURA-protected area surrounding Lake Korission, Issos Beach ensures the preservation of its natural environment while offering visitors an enjoyable and safe experience. The shallow seabed makes it a favourable spot for amateur snorkelers and the lifeguard presence ensures a family-friendly atmosphere. In addition to the beach's natural allure, visitors can also find amenities such as showers, parking, gastronomy options and beach loungers to enhance their stay.
Getting to Issos Beach
Issos Beach is a stunning destination in Corfu, Greece, known for its golden sands, clear waters, and family-friendly atmosphere. To help you plan your visit, we've put together information on the available transport options and parking facilities.
Transport Options
There are several ways to reach Issos Beach, depending on your preferences and budget. Some common transport options include:
By car: Renting a car is a popular choice for visitors who want flexibility and independence while exploring the island. Car rental services are available in Corfu town and at the airport. Keep in mind that you'll need to drive on the right side of the road in Greece.
By taxi: Taxis are readily available and can be hailed from the street, called through an app, or booked in advance. Be aware that taxi fares may vary depending on the time of day and distance travelled.
By bus: The local Green Bus Line operates services to Issos Beach from Corfu town. Buses are a cost-effective option, but service frequency and schedules might be less convenient than other modes of transport.
You can also consider hiring a scooter or bike to explore the island at your own pace. However, ensure you have the appropriate driving licence and experience to safely navigate Corfu's roads.
Parking Facilities
Once you reach Issos Beach, you'll find ample parking facilities available nearby. Some popular options include:
Street parking: There is free street parking along the roads leading to the beach. Be sure to park your vehicle considerately and keep an eye out for any parking restrictions in the area.
Public parking lots: There are several public parking lots close to the beach, offering both paid and free spots. These lots tend to fill up quickly during peak season, so plan to arrive early to secure a space.
Remember to always lock your vehicle and keep any valuables out of sight when parking. By following these tips, your trip to Issos Beach should be hassle-free and enjoyable.
Beach Amenities
Issos Beach offers various amenities to make your visit more comfortable and enjoyable. In this section, we'll look at some of the facilities available, such as sunbeds and umbrellas, restaurants and bars, and showers and restrooms.
Sunbeds and Umbrellas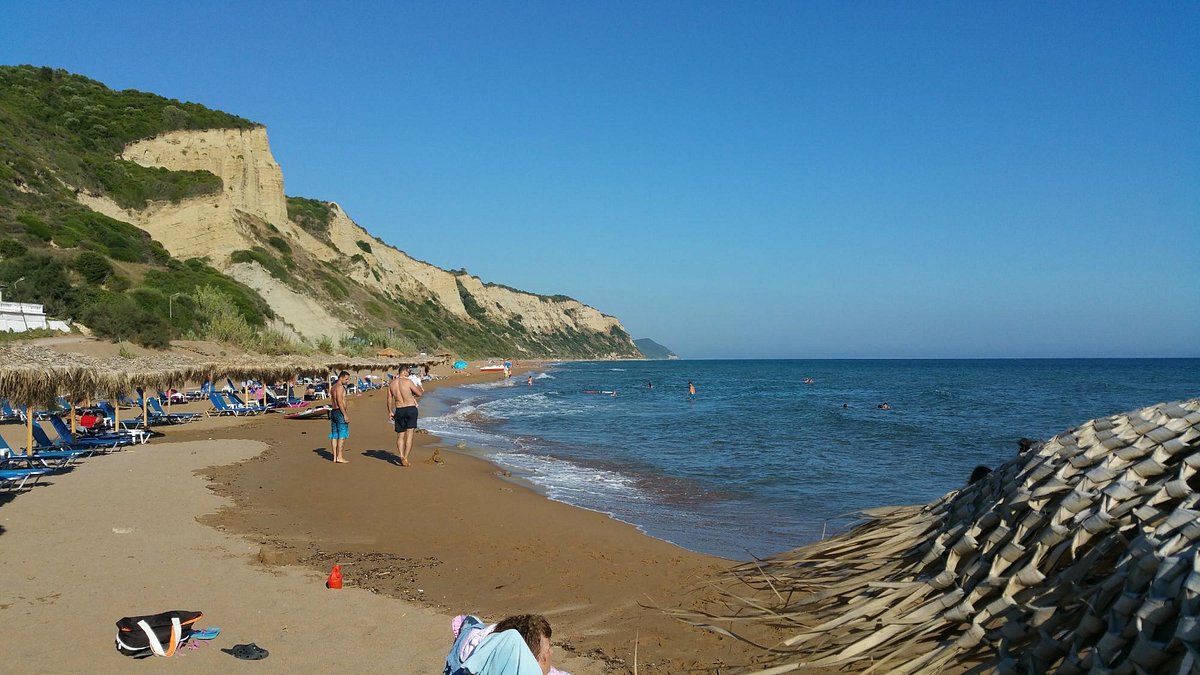 Most visitors to Issos Beach prefer to rent sunbeds and umbrellas to make their day on the beach more comfortable. Several spots along the beach offer sun loungers and umbrellas for rent to help you relax in the shade while taking in the stunning views of the turquoise sea.
Restaurants and Bars
A beach day can work up quite an appetite, so you'll be glad to know that Issos Beach has a few cafes and bars nearby to satisfy your hunger and thirst. These establishments offer a range of snacks, drinks, and light meals to keep you refreshed and energised as you enjoy the sun, sand, and sea.
Showers and Restrooms
For your convenience, Issos Beach has public showers and restrooms available for visitors to use, ensuring a comfortable and hygienic beach experience. These facilities are maintained adequately, making it easy for you to clean off the sand before heading home or relaxing at one of the nearby bars or restaurants.
Activities at Issos Beach
Issos Beach, located in Agios Georgios on the south-west side of Corfu, offers a variety of activities for visitors to enjoy. From water sports to nature trails, there's something for everyone at this beautiful beach.
Watersports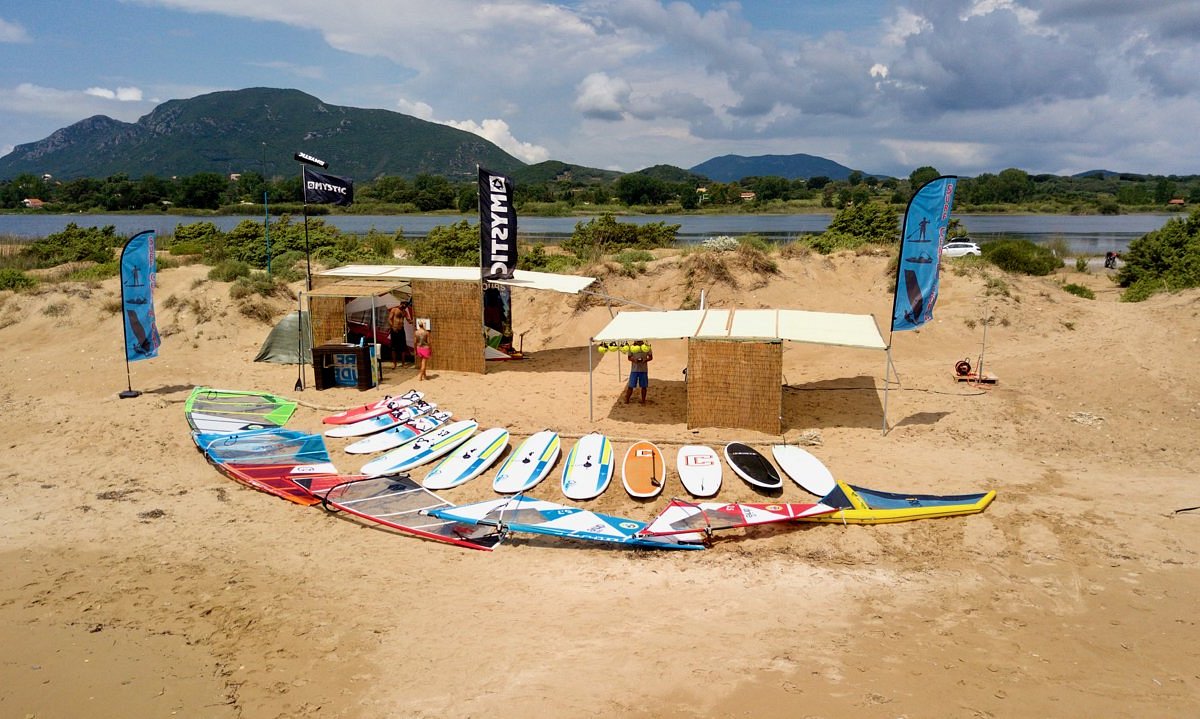 At Issos Beach, you'll find a range of exciting water sports to enjoy. Visitors can participate in:
Scuba diving and snorkelling: Explore the underwater world with a scuba diving centre located near the beach.
Surfing and windsurfing: Challenge yourself with these thrilling sports, ideal for all skill levels.
Kitesurfing: Take advantage of the beach's windy conditions and enjoy this fun activity.
Parasailing and paragliding: Get a bird's-eye view of the coastline and admire the scenic beauty from above.
Nature Trails
For those who prefer staying closer to land, Issos Beach is surrounded by beautiful natural landscapes, providing a unique opportunity to explore the area on foot. Consider checking out:
The sand dunes: A rare and striking natural feature at Issos Beach. They provide a great backdrop for your beach day and offer a chance to get up close with unique flora and fauna.
Nearby hiking trails: Discover the beauty of Chlomos village and the surrounding areas, offering various routes for both leisurely strolls and challenging hikes.
While enjoying your time at Issos Beach, be sure to relax on the fine sand, swim in the warm sea, and appreciate the stunning views that make this beach a highly recommended destination.
Accommodation Options
Issos Beach, located in Agios Georgios, is an attractive destination for visitors who want to experience a stunning, golden sandy beach and enjoy various activities. In this section, we'll explore the accommodation options available, focusing on hotels and resorts and camping sites.
Hotels and Resorts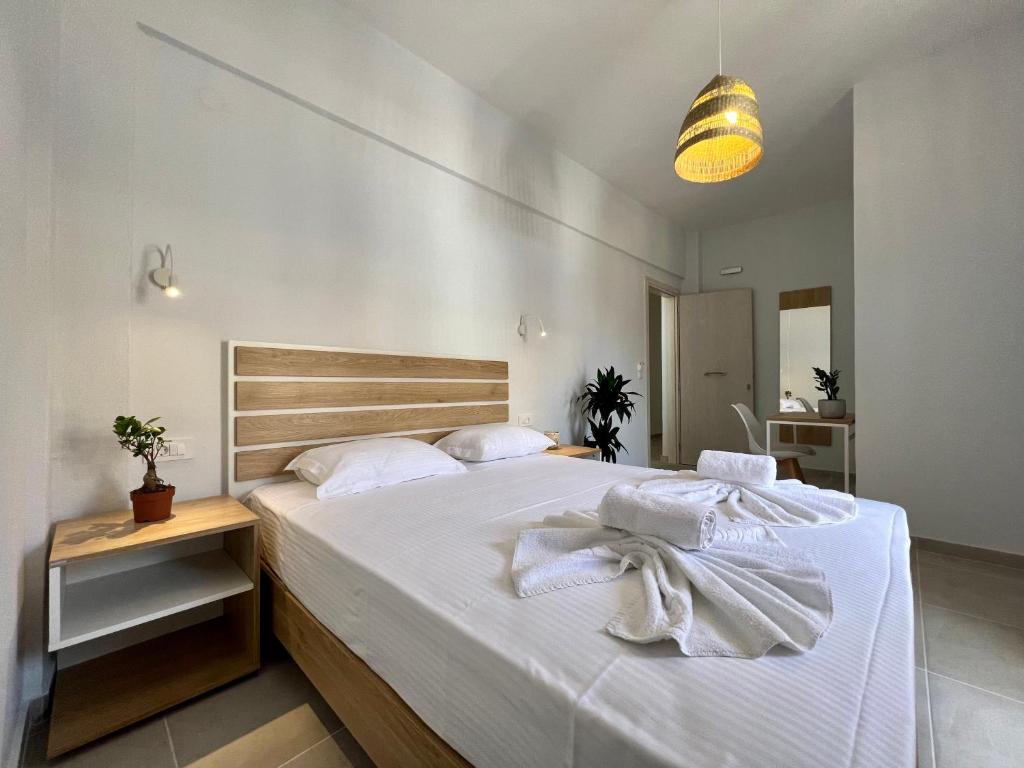 There's a variety of hotels and resorts to choose from in the Agios Georgios area, where Issos Beach can be found. Some of the popular options you may consider for your stay are:
Issos Residence: A well-rated property with excellent reviews, located near Issos Beach, offering clean rooms and dedicated service.
Here are some additional properties offering various amenities, like free Wifi, breakfast, pool, and parking facilities:
Property A: Free Wifi, Breakfast included, Pool, Free parking
Property B: Free Wifi, Breakfast included, Pool, Free parking
Property C: Free Wifi, Pool, Free parking
Camping Sites
Unfortunately, there's limited information available on camping sites near Issos Beach. Visitors are encouraged to explore alternative accommodation options like hotels and resorts or look for additional camping site information before their visit.
Take the time to review the available options and choose the accommodation that best fits your needs when planning your trip to Issos Beach. Don't forget to enjoy the sun-kissed beach, water sports activities, and beautiful scenery that this destination has to offer.
Nearby Attractions
Local Towns and Villages
Issos Beach is located near several charming towns and villages worth exploring. Agios Georgios is a picturesque coastal village with a variety of shops, restaurants, and traditional tavernas. Stroll through its narrow streets, and you'll discover the friendly atmosphere that makes this village a popular destination for visitors.
Marathias is another nearby village, known for its beautiful shoreline and crystal-clear waters. This quiet, traditional village offers a pleasant escape from the hustle and bustle of busier tourist areas.
Historic Sites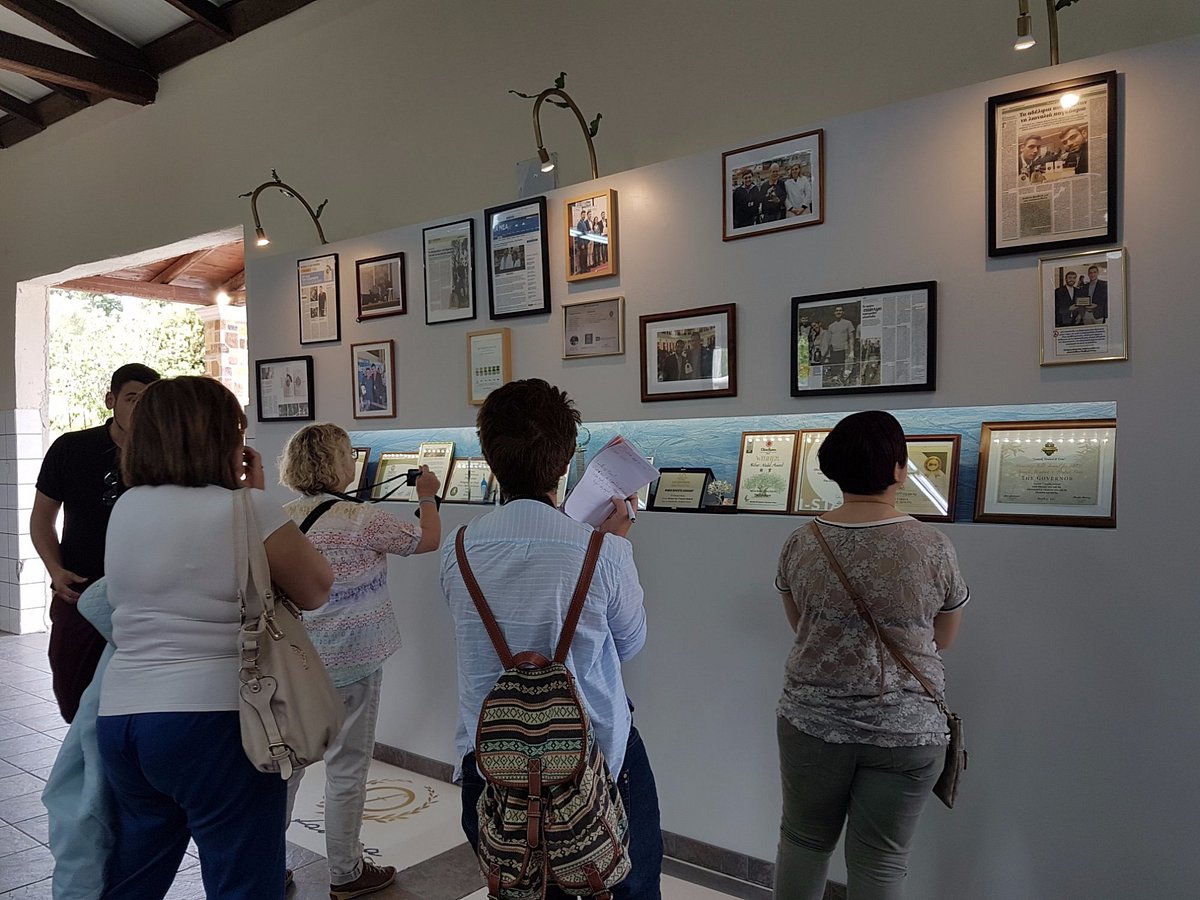 In addition to its natural beauty, the area surrounding Issos Beach is rich in history and culture. One notable site is the Mavroudis Family Museum and Modern Olive Oil Press. This fascinating museum provides insight into the region's long history of olive oil production, and visitors can even witness the process first-hand at the on-site olive press.
Another historically significant site nearby is The Governor's Olive Mill. This centuries-old mill is a testament to the timeless importance of the olive industry in Greece. A visit to this ancient mill will transport you back in time and provide you with a unique and unforgettable experience.
Remember to respect the local culture and history when visiting these sites, and take the opportunity to learn about the traditions that have shaped the region's identity.
Eleni Vasiliadis, a native of the picturesque island of Corfu and co-founder of Greek Island, is a seasoned traveller, accomplished writer, and passionate advocate for Greek culture and cuisine.