Visiting Corfu in December can be an enchanting experience for travellers seeking a serene Greek island atmosphere with mild temperatures. Located in the Ionian Sea, Corfu is known for its diverse landscapes, beautiful beaches, and rich history. During the winter months, this popular tourist destination transforms into a quieter haven, offering an authentic taste of Greek culture and traditions.
December may be considered off-peak season in Corfu, but the weather is still quite pleasant. Average temperatures hover around 11°C (52°F), with daytime highs reaching up to 15°C (59°F) and nighttime lows dropping to 7°C (44°F). On average, the island enjoys 9 hours of daily sunshine, which remains consistent throughout the month. However, it's important to keep in mind that this time of year also brings an increased chance of rainfall, particularly in areas like Halikounas and Astrakeri.
Despite the occasional rain, Corfu in December is a delightful time to explore the island's scenic landscapes and charming villages. With fewer crowds and an unhurried atmosphere, visitors can fully immerse themselves in Corfu's captivating beauty and rich cultural heritage. So, if you're considering a trip to this captivating Greek island, December may be the perfect time to discover all that Corfu has to offer.
Average Weather Conditions in December
Temperature
In December, Corfu experiences winter temperatures that are generally on the cooler side. During this month, you can expect average daytime temperatures of around 11°C (52°F) to 12°C (53°F), with highs reaching around 15°C (59°F) in some areas. Nighttime temperatures tend to dip down to around 4°C (39°F) in places like Paleokastritsa and 7°C (44°F) in Corfu Town.
Rainfall
With December being one of the wetter months in Corfu, you can anticipate a fair amount of rainfall. On average, rain falls for about 17.5 days during the month, accumulating around 186mm (7.32″) of precipitation. It's a good idea to plan for the possibility of rain and bring appropriate clothing and gear when travelling during this time.
Sunshine Hours
Despite the cooler temperatures and increased likelihood of rain, December in Corfu still offers some sunshine. Typically, you can expect around 9 hours of daily sunshine throughout the month. This is relatively constant, providing opportunities for outdoor activities and sightseeing, although it's essential to be prepared for the changeable weather conditions.
Activities and Events
Indoor Attractions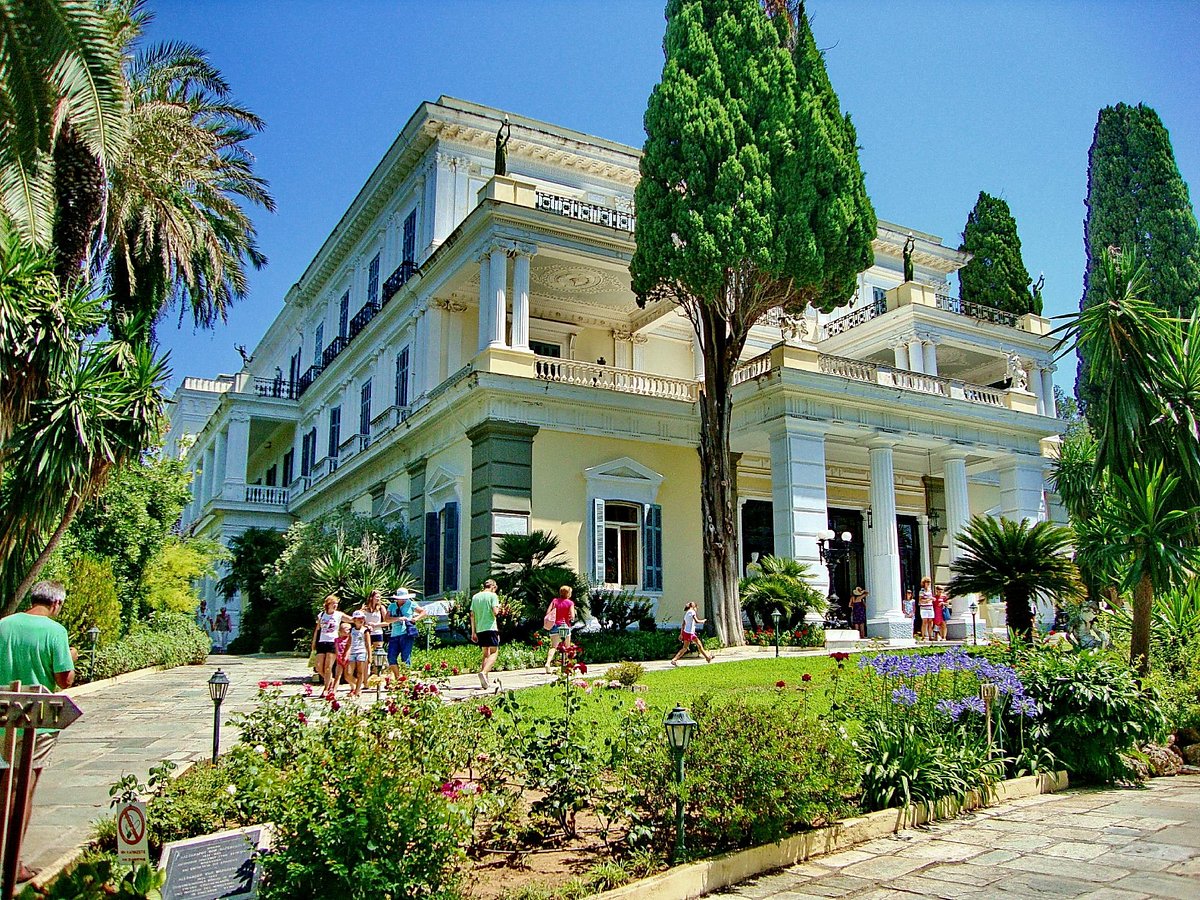 Corfu offers a variety of indoor attractions to keep visitors entertained during the colder days in December. A visit to the Achilleion Palace is highly recommended as it showcases beautiful architecture and stunning artwork. You could also explore the Museum of Asian Art located in Corfu Town, where a vast collection of artefacts from across Asia is displayed.
Additionally, visiting the Antivouniotissa Museum would be an excellent idea if you are interested in religious art. Housed in a beautiful old church, the museum showcases important ecclesiastical artworks and artefacts.
Outdoor Activities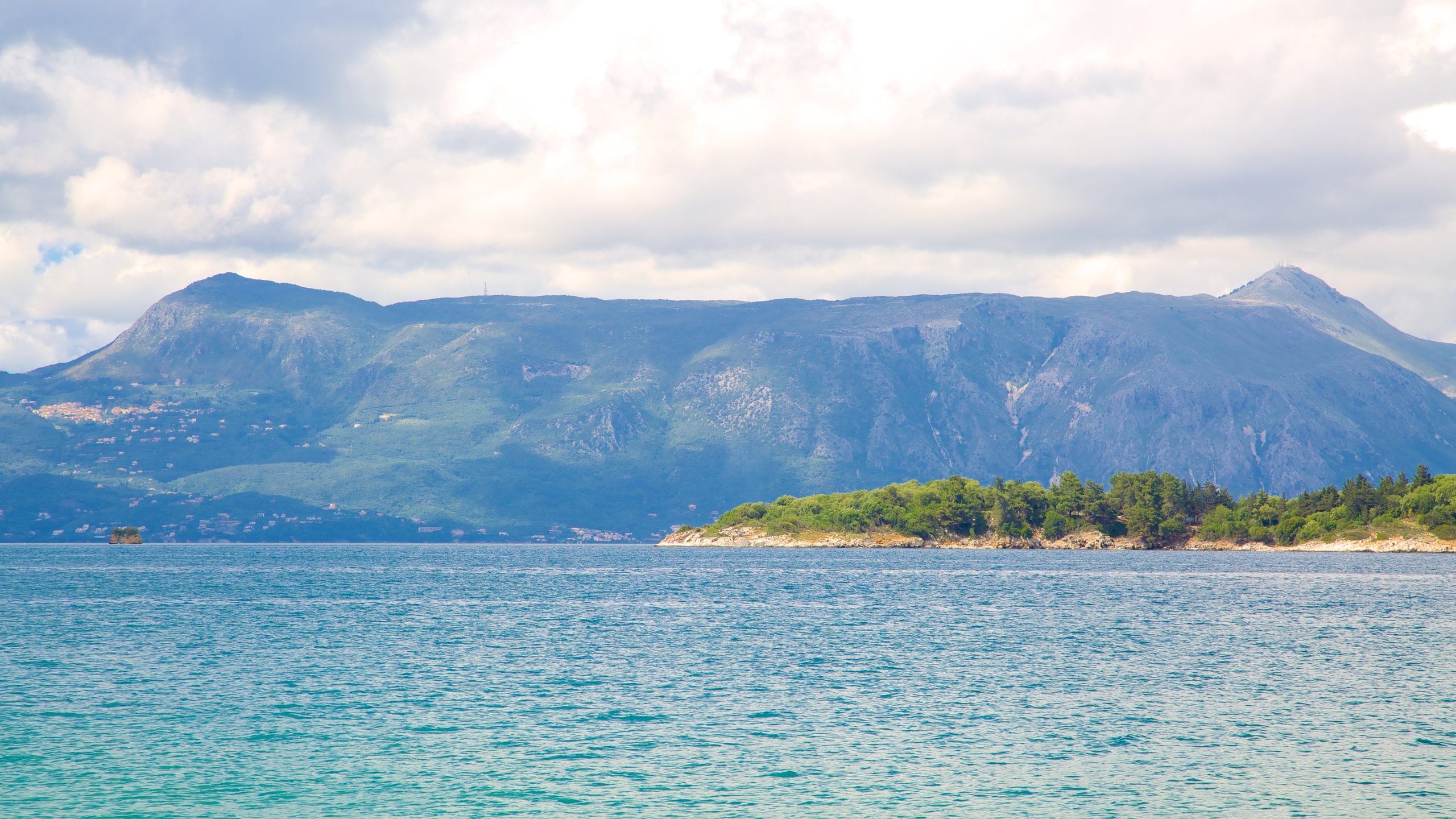 Even during December with its slightly cooler weather, Corfu still offers outdoor activities like hiking and exploring picturesque villages. The weather is generally mild, with temperatures ranging between 11°C and 15°C, providing a comfortable climate for such activities.
Following one of the island's many hiking trails, like the Corfu Trail or Pantokrator Mountain Trail, offers the opportunity to enjoy the island's verdant landscape and breathtaking views. While exploring the island, don't forget to wear weather-appropriate clothing and carry waterproof gear, as December is one of Corfu's rainier months.
Festivals and Celebrations
December in Corfu holds a few exciting events and festivals. One of the most important is Christmas. You can expect to see Christmas markets, festive decorations, and joyful celebrations happening during this period. The locals embrace the festive spirit, and it's an exceptional time to experience Greek Orthodox customs.
Another noteworthy event in December is St. Spyridon's Day held on December 12th. St. Spyridon is the patron saint of Corfu, and locals honour him with processions throughout Corfu Town. It's an excellent opportunity to witness traditional Greek customs and join in the celebrations with the locals.
What to Pack
When visiting Corfu in December, it's important to be prepared for a variety of weather conditions, as it can be quite unpredictable during this time. In this section, we'll cover the essentials you'll need to pack to ensure you're comfortable and ready for your trip.
Clothing
December in Corfu can be quite chilly, with the temperature dropping to about 5°C at night. Therefore, it's advisable to pack the following items:
A warm winter jacket or elegant coat to keep you warm during colder evenings
A few layers, such as long-sleeved shirts, jumpers or cardigans, to help you stay warm and adapt to changing conditions
Trousers or jeans for daily wear
Boots, as there's a possibility of rainfall and you want to keep your feet warm and dry
Pyjamas for sleeping in cooler temperatures
Accessories
In addition to your clothing, there are a few essential accessories you'll need while visiting Corfu in December:
A raincoat to protect you from potential rain showers
An umbrella, in case of sudden downpours
Warm socks to help retain heat and keep your feet cosy
Scarves, gloves, and hats for added warmth and protection against the cold
A waterproof backpack to carry your necessities and safeguard them from potential rain
Remember to pack these essentials to ensure a comfortable and enjoyable trip to Corfu in December.
Eleni Vasiliadis, a native of the picturesque island of Corfu and co-founder of Greek Island, is a seasoned traveller, accomplished writer, and passionate advocate for Greek culture and cuisine.