Corfu, a stunning Greek island in the Ionian Sea, is famous for its picturesque landscapes, historical sites and, of course, its delightful weather. In July, tourists flock to this mesmerising destination to bask in the warm sun and immerse themselves in the clear blue waters. The favourable climate has a significant impact on visitors, making it one of the most popular months to travel and experience the best of Corfu.
During the month of July, Corfu boasts hot summer temperatures ranging between 30.9°C and 18.4°C. With a low chance of rain and only 2.3 rainy days on average, holidaymakers can enjoy long days at the beach or pool without worrying about unpredictable weather. The sea temperature, which averages 25.3°C, makes this season ideal for swimming and engaging in various water sports.
With its exquisite beaches, crystal-clear waters, and delightful village scenes, Corfu in July is perfect for anyone seeking a sun-soaked getaway. The long sunny hours and favourable temperatures create an enjoyable environment for those looking to unwind and explore the island's numerous hidden gems. So, book your tickets, pack your bags and make your way to this beautiful island for a fabulous summer adventure.
Weather Overview in Corfu in July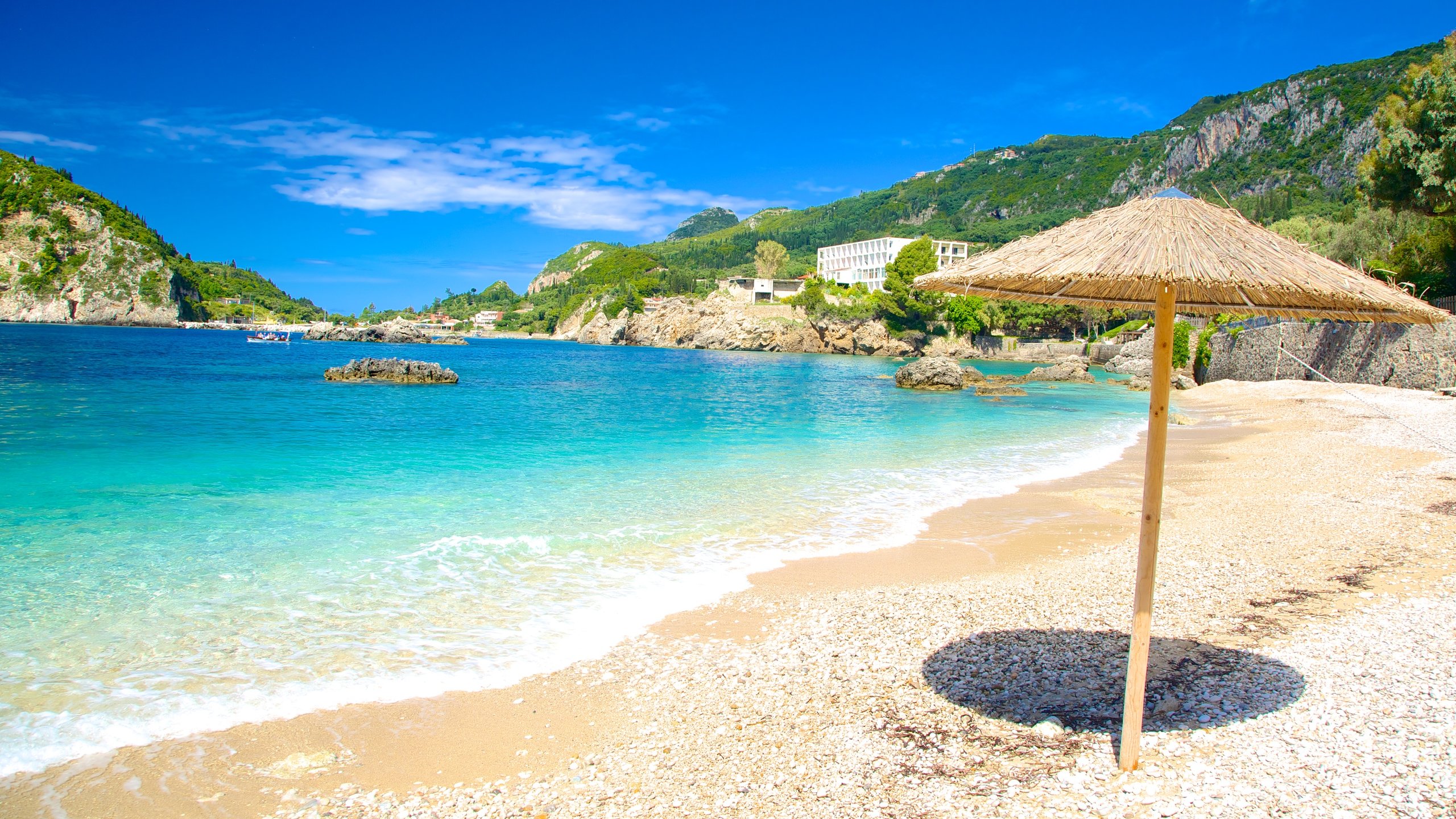 Average Temperatures
In July, Corfu experiences high temperatures with maximum daytime temperatures around 32°C (89°F) and minimum nighttime temperatures around 18°C (65°F). The average temperature ranges between max 30.9°C (87.6°F) and min 18.4°C (65.1°F), making it a hot and balmy summer month to visit.
Rainfall and Humidity
Rainfall is quite low in July, with only about 10mm of accumulated rainfall and 2-3 rainy days throughout the month. Combined with the warm temperatures, this makes it a great time for various outdoor activities. The average humidity during this period is about 64%, providing a comfortable atmosphere.
Sunshine Hours
Visitors can expect long sunny days as Corfu boasts approximately 12 hours of sunshine during the month of July. This ample sunlight is perfect for enjoying the beautiful beaches, exploring the island, or simply strolling through the charming towns of Corfu.
Best Activities to Enjoy in July
Beaches and Swimming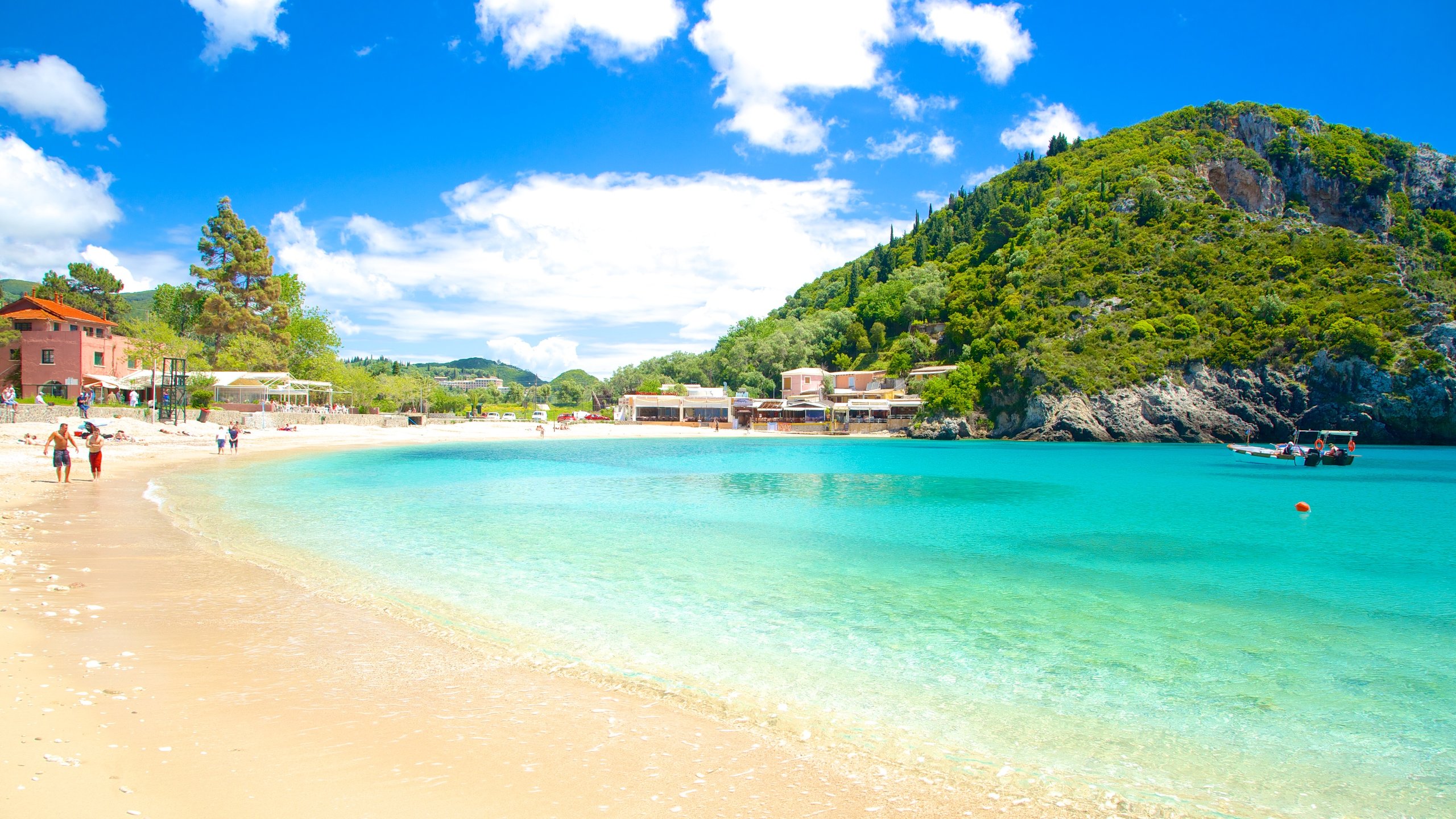 With an average sea temperature of 25°C (77°F) in July, Corfu offers a fantastic opportunity for beach lovers and swimming enthusiasts. The island is home to various picturesque beaches where you can soak up the sun and enjoy a relaxing swim in crystal-clear waters. Some popular options include:
Paleokastritsa Beach: Known for its stunning landscape and turquoise waters, this beach is a must-visit destination during your July trip to Corfu.
Sidari Beach: With its golden sand and calm waters, this beach is perfect for families and those looking for a relaxing day by the sea.
Outdoor Excursions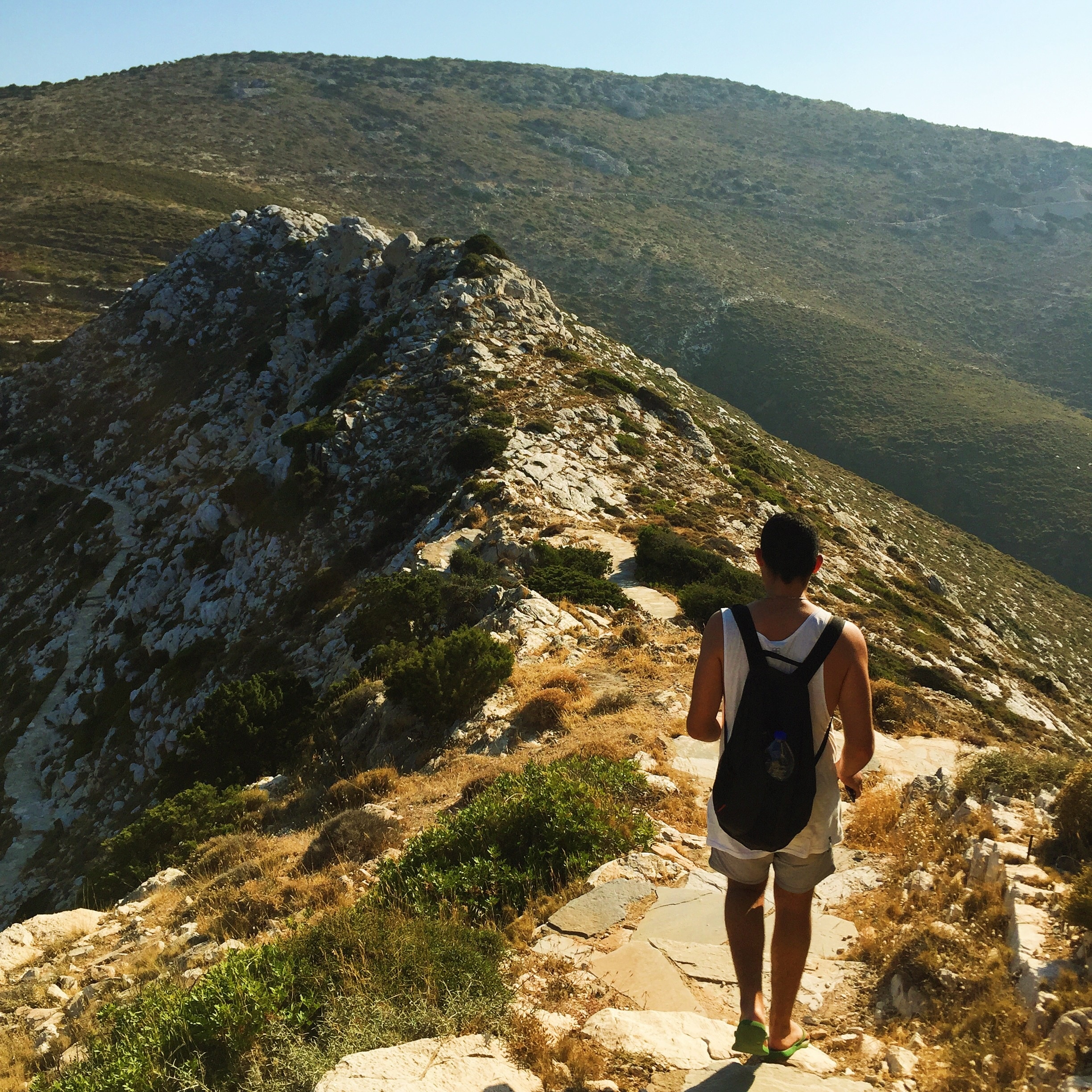 Corfu's pleasant weather in July, with an average high temperature of 30.9°C (87.6°F), makes it an ideal time for outdoor activities and exploring the island's natural beauty. There are several exciting options for adventure-seekers:
Hiking Trails: Discover Corfu's lush green landscapes and hidden gems on foot. There are numerous trails to explore, including the Corfu Trail and the Pantokrator Mountain.
Boat Trips: Take a boat trip to explore nearby islands, such as Paxos and Antipaxos, known for their pristine beaches and crystal-clear waters.
Cultural Events
During the warm evenings in July, Corfu offers a variety of cultural events that provide insight into the island's rich history and traditions. Be sure to check out these activities while visiting:
Corfu Town: Stroll around this UNESCO-listed old town, exploring its cobbled streets, historical sites, and vibrant local markets.
Old Fortress Corfu: Perched on a hill, this historic location is an essential part of Corfu's cultural heritage. Visit the fortress to take in the stunning views.
Remember to pack light and cool clothing for your July visit to Corfu, as the average daily maximum temperature is 33°C, with 12 hours of sunshine. And, with only 10mm of rainfall and two rainy days on average, the chances are high that your trip will be filled with sunshine and warm weather.
Packing Tips and Recommendations
Clothing
During the month of July, Corfu experiences hot and humid weather with average daily temperatures of 28°C. Therefore, it's essential to pack light and cool clothing. Here are some suggestions:
T-shirts: Bring a few basic T-shirts to pair with shorts.
Denim shorts: These are great for casual strolls during the day.
Linen shirts and trousers: Perfect for hot summer days and comfortable evenings.
Swimwear: Don't forget to pack swimwear for beach outings and pool days.
Sunglasses and sunhat: Protect your eyes and face from the sun.
Essentials
There are a few essential items that you should include in your packing list for a more enjoyable time in Corfu, such as:
Sunscreen: Opt for at least SPF 30 to guard against the strong Mediterranean sun.
Reusable water bottle: Stay hydrated by bringing a refillable water bottle with you.
Comfortable shoes: Pack comfortable shoes like sandals and trainers for walking and exploring.
Beach essentials: Bring a beach towel, a good book, and some snacks for lazy beach days.
Lightweight bag: Choose a compact and lightweight bag or backpack to carry your belongings during daily outings.
Electronics
When travelling to Corfu, you may want to pack some electronic devices for entertainment and communication. Here are a few recommendations:
Smartphone: This is useful for taking photos, checking maps, and staying connected with loved ones.
Chargers and adapters: Bring appropriate chargers for your devices, as well as travel adapters for European plugs.
Portable power bank: Keep your devices charged while on the go with a portable battery pack.
E-reader: If you prefer digital books, consider bringing an e-reader for beach and poolside reading.
Earphones: These are useful for listening to music or podcasts during your travels.
Remember to pack light, stay cool, and enjoy your time in sunny Corfu!
Travel Tips and Safety
Transportation
In Corfu, there are several transportation options available for tourists during the month of July. Public buses are a popular and budget-friendly mode of transportation for visitors. Taxis are also available but can become quite expensive during peak season. Car and scooter rentals are another option to explore Corfu, but remember to drive on the right side of the road and follow local traffic regulations. Bike rentals are an environmentally friendly alternative for short distances.
Health
July is a hot summer month in Corfu, with an average temperature ranging between 30.9°C (87.6°F) and 18.4°C (65.1°F). It is important to:
Stay hydrated by drinking plenty of water.
Apply sunscreen with high SPF to protect your skin from harmful UV rays.
Wear lightweight, breathable clothing and a hat to stay cool in the heat.
Seek shade during the hottest part of the day (usually between 12 pm and 3 pm).
In case of any health issues or emergencies, there are medical centres and pharmacies available in Corfu. European Health Insurance Card (EHIC) holders can access state healthcare services for free or at a reduced cost.
Safety
Corfu is considered to be one of the safest tourist destinations in Europe. However, it is still essential to exercise caution and be aware of your surroundings. Follow these safety tips for a smooth trip:
Keep your personal belongings secure and do not leave them unattended while at the beach or other public places.
Be cautious while swimming, and always follow the lifeguards' instructions.
If renting a car or scooter, ensure you have the necessary permits and adequate insurance coverage.
Be respectful of local customs and cultural practices to avoid any misunderstandings or confrontations.
By following these tips, your visit to Corfu in July will be enjoyable and rewarding.
Hailing from the historic city of Thessaloniki, Nikos Tsakiris is a passionate explorer, seasoned writer, and co-founder of Greek Island, the definitive travel blog for the Greek Islands.