Corfu, a stunning Greek island in the Ionian Sea, offers a picturesque getaway for travellers seeking sun-filled adventures. Though known for its warm summers, Corfu also experiences a mild climate during the month of March. As the island transitions from winter to spring, visitors can enjoy moderately pleasant temperatures, making it an ideal time to explore the local attractions without the peak-season crowds.
During March, average temperatures in Corfu Town hover around 11°C (52°F), with daytime highs reaching 14°C (58°F) and nighttime lows dipping to 6°C (43°F). While rainfall is still prevalent in this month, there's also a good chance of encountering sunny days, perfect for strolling the historic streets and admiring the island's natural beauty. With a relative humidity of 73.4%, Corfu in March offers a comfortable atmosphere for travellers seeking a tranquil getaway.
It's important to remember that while the weather in Corfu during March is generally mild, it might not be ideal for sunbathing on the beach. However, visitors can still take advantage of the island's stunning landscape, rich history, and friendly locals, creating a unique and memorable experience. To make the most of your trip, pack layers and waterproof clothing to prepare for the unpredictable weather that might come your way during this time of year.
Average Weather in March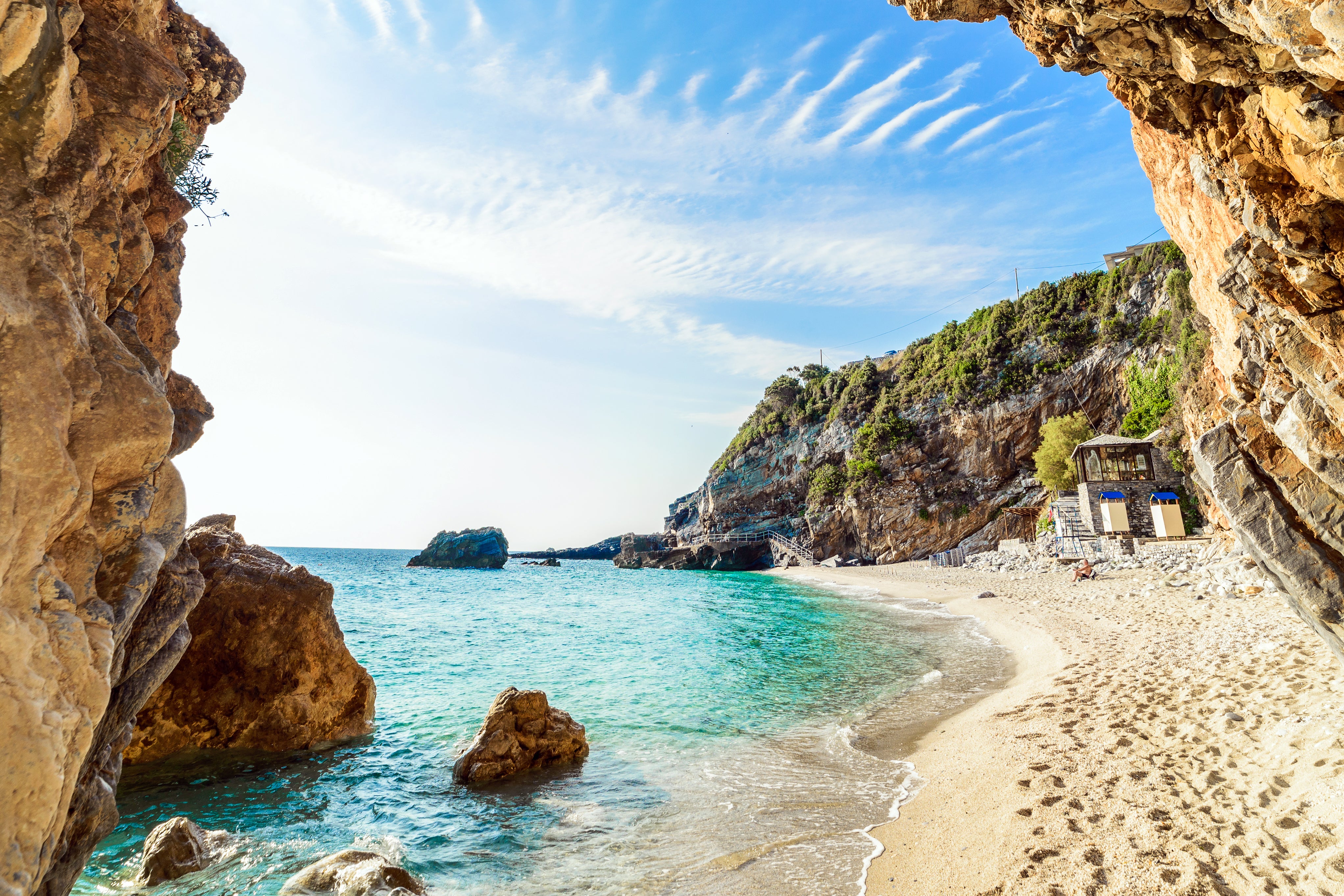 Temperature
In March, the weather in Corfu begins to warm up, and visitors can expect an average temperature of around 12.1°C (54°F). The average high temperature is an enjoyable 16°C (60.8°F), while the average low temperature drops to about 6.8°C (44.2°F) during the month. At the beginning of the month, expect slightly cooler temperatures with lows dropping down to 6°C (43°F). On the coldest nights, usually occurring at the beginning of March, the temperature can drop to around 2°C (36°F).
Rainfall
As for precipitation, March is considered a relatively wet month compared to the summer months. However, the amount of rainfall varies throughout the month. It is a good idea to keep an umbrella handy when travelling during this time.
Hours of Sunshine
Throughout March, the amount of sunshine that Corfu experiences increases slightly compared to the winter months. The clearest day of the month is typically around March 26, offering visitors an increased probability of clear, mostly clear, or partly cloudy weather conditions. This provides an excellent opportunity for travellers to experience more of what the island has to offer during their visit.
In summary, March offers a mild climate for visitors to Corfu when it comes to temperature, although rainfall is still relatively common compared to the drier summer months. The increasing hours of sunshine as the month progresses make it more pleasant for exploring all that the island has to offer, but remember to pack appropriate clothing and an umbrella to be prepared for the occasional rainfall.
What to Pack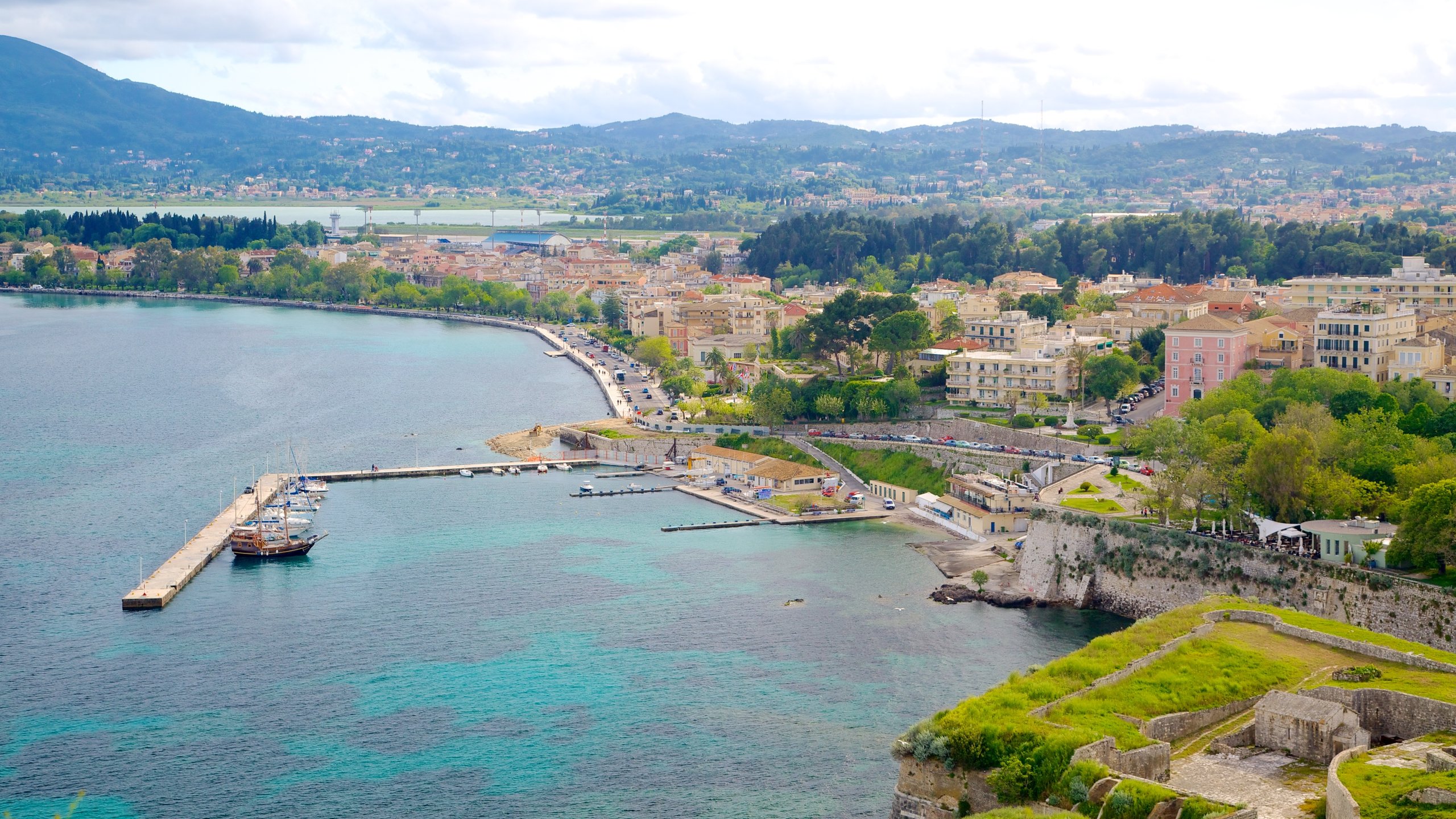 Clothing
In March, Corfu experiences an average temperature of 15°C, with temperatures dropping to around 9°C at night. To stay comfortable during your visit, pack a mix of lightweight and warm clothing:
Light layers like T-shirts, blouses, and long-sleeve tops
A few jumpers or cardigans for the cooler evenings
Comfortable trousers or jeans
A light jacket, such as a windbreaker or a thin coat
Sleepwear for colder nights
Undergarments and socks
Considering the possibility of rain, it's advisable to pack waterproof clothing:
A raincoat or a water-resistant jacket
Waterproof shoes or boots
Accessories
Your visit to Corfu in March will require some essential accessories to help you stay comfortable and prepared for the unpredictable weather:
A sturdy, compact umbrella to protect you from rain showers
A hat or cap to protect your face and head from sun or rain
Sunglasses for sunny days
A lightweight, water-resistant bag or backpack to carry your belongings and keep them dry
A reusable water bottle to stay hydrated
By packing a mix of light and warm clothing, as well as essential accessories, you'll be well-prepared for the unpredictable weather of Corfu in March.
Activities to Enjoy
Corfu is a beautiful island in Greece known for its stunning landscapes and rich history. March is an ideal time to visit this picturesque destination, as the weather is mild and enjoyable. In this section, we will discuss some exciting outdoor experiences and indoor attractions that you can enjoy during your visit to Corfu in March.
Outdoor Experiences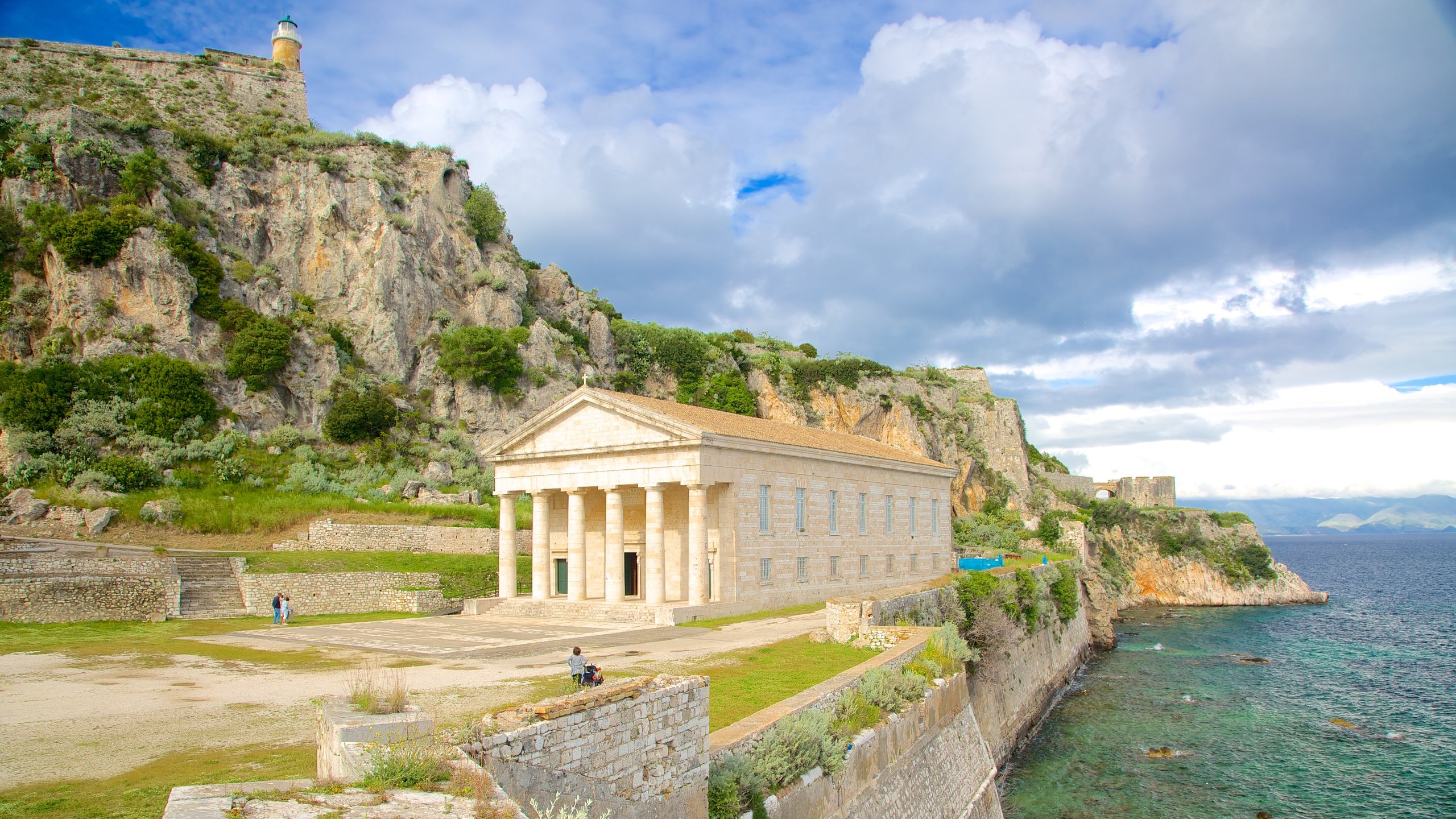 While visiting Corfu in March, you have the opportunity to explore the natural beauty of the island. The average temperature during this period is around 11°C, reaching up to 15°C in the early afternoons, making it an excellent time for sightseeing. Some outdoor activities you can enjoy include:
Exploring the Old Fortress: This 15th-century Venetian fortress represents one of the traditional symbols of Corfu Old Town and offers visitors a glimpse into the island's history.
Geocaching: Participate in a treasure hunting adventure by searching for hidden caches throughout the island, using GPS-enabled devices and various clues.
Latin Dancing: Immerse yourself in the local culture by taking a Latin dance class and practicing your moves in picturesque settings.
Sailing and Boat Tours: Discover the beautiful coastline of Corfu from a new perspective by sailing or participating in a boat tour.
Indoor Attractions
Despite the favourable outdoor conditions, Corfu has various indoor attractions that you can explore during your visit. These include:
Speciality Museums: Visit museums and galleries, such as Byzantine Art Museum, to learn more about the island's rich history and artistic heritage.
Churches and Cathedrals: Tour some of the island's sacred and religious sites like the Church of St Spyridon, which contains beautiful frescoes and iconography.
Cultural Events: Attend local events and exhibitions that showcase the talents of Corfu's residents, such as music performances and art installations.
No matter what your preferences are, Corfu offers a range of activities and attractions that cater to a variety of interests. Whether you're exploring the scenic landscapes or diving into the island's history, there's something for everyone in Corfu during the month of March.
Eleni Vasiliadis, a native of the picturesque island of Corfu and co-founder of Greek Island, is a seasoned traveller, accomplished writer, and passionate advocate for Greek culture and cuisine.