As summer starts to gently fade away, the beautiful island of Corfu in Greece welcomes visitors with warm and pleasant weather in September. Known for its stunning beaches, crystal-clear waters, and picturesque villages, Corfu enjoys a Mediterranean climate which offers a delightful combination of sunshine and moderate temperatures during this month. This makes September an ideal time for travellers looking to enjoy the island's charm with less crowds and more affordable accommodation options.
The temperature in Corfu during September ranges from an average high of 27.6°C (81.7°F) to an average low of 16.5°C (61.7°F). With an average of 24°C (75°F) throughout the day, visitors can enjoy outdoor activities such as beach-hopping, exploring historical sites, or strolling through the narrow streets of Corfu Town. The heat index remains at a comfortable 30°C (86°F), making it a suitable time for sunbathing and taking a dip in the turquoise waters.
While you may experience occasional rainfall in September, the weather is generally sunny with a 68% chance of sunshine and a humidity level of around 75%. Make sure to pack light and breathable clothing to feel comfortable during your stay. So, if you're planning a trip to Corfu in September, you can expect a delightful climate that allows you to fully immerse yourself in all the mesmerising experiences this captivating island has to offer.
Weather Overview in September
Average Temperature
In September, the weather in Corfu, Greece sees a gradual shift from tropical temperatures experienced in August. The average high temperature marginally drops to a moderately hot 27.6°C (81.7°F), while the average low temperature is 16.5°C (61.7°F).
Rainfall and Humidity
During September, Corfu experiences an average of 42mm of rainfall throughout the month. The island maintains a humidity level of approximately 75%. As a result, the days are usually hot with balmy evenings, perfect for travellers looking for pleasant weather during their visit.
Sunshine Hours
As summer starts to drift away, Corfu still enjoys ample sunshine in September. The island receives an average of 68% chance of sunshine, enabling visitors to plan various outdoor activities and sightseeing ventures in daylight. Packing light and cool clothing for the warm days is recommended. However, remember that temperatures may vary throughout the island, so always check the local weather forecast prior to making travel plans.
What to Pack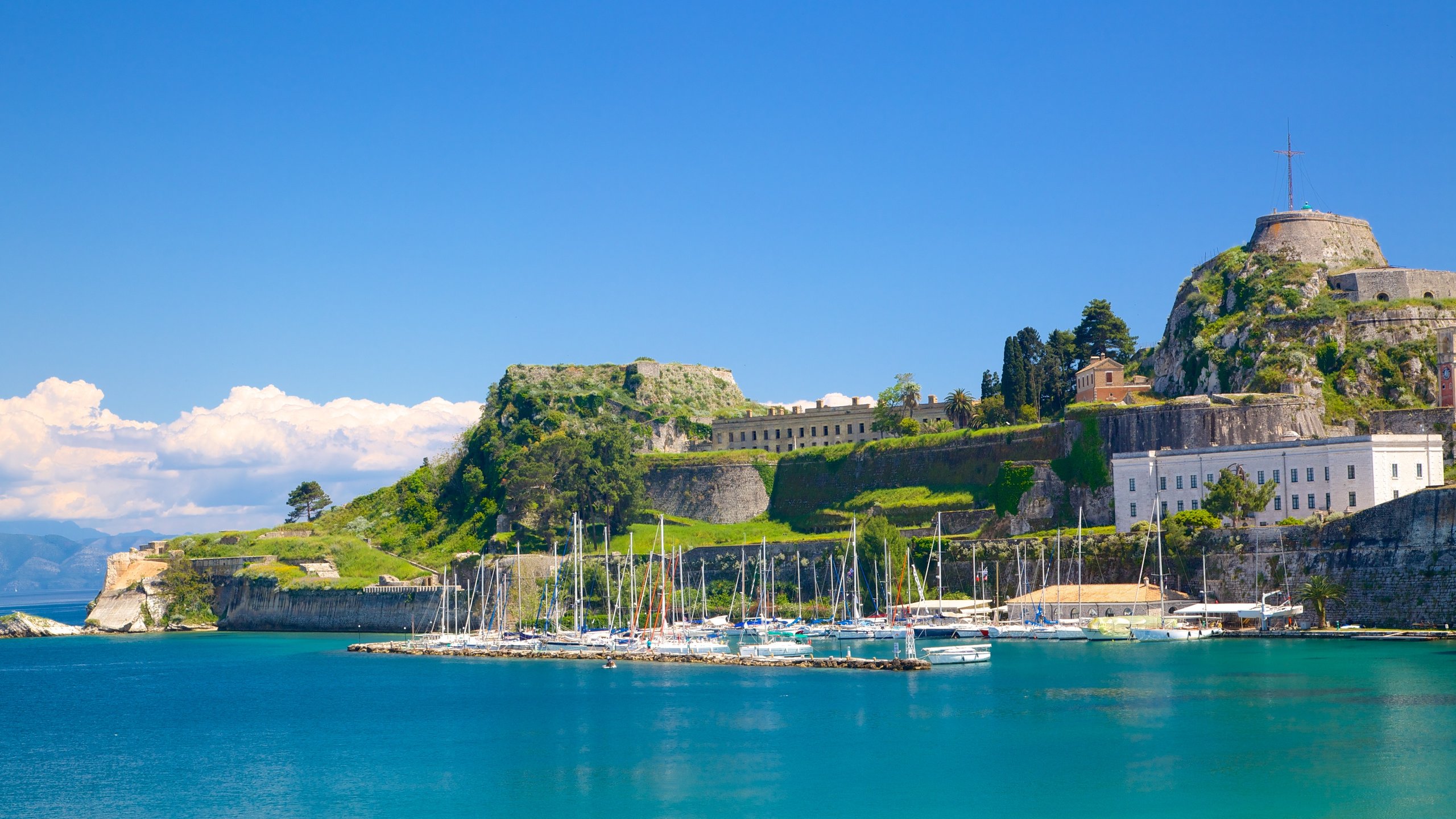 Clothing
In September, Corfu's average daily temperature is 24°C, with daily maximums reaching 28°C and minimums around 19°C. With the pleasantly warm climate, you should pack light and comfortable clothing. Here are some suggestions:
Light and breathable tops: Include T-shirts, blouses, and thin long-sleeve shirts for layering.
Bottoms: Opt for shorts, skirts, or lightweight trousers to keep cool during the day.
Swimwear: Don't forget to pack swimwear for those lovely beach days.
Evening wear: As the evenings can be slightly cooler, pack a light cardigan or shawl to layer over your outfits for dinners or outdoor events.
Footwear: Bring comfortable sandals or walking shoes for exploring, as well as flip-flops for the beach.
Accessories
To make sure you enjoy your trip to Corfu to the fullest, consider packing the following accessories:
Sunglasses: Protect your eyes from the sun and add a touch of style to your outfits.
Sun hat: A wide-brimmed hat will help shield your face and neck from the sun's rays.
Beach shoes: Many beaches in Corfu are rocky and steep, so pack a pair of beach shoes to protect your feet while exploring the shores.
Sunscreen: Having adequate sun protection is a must, so bring a high SPF sunscreen to keep your skin safe from the sun.
Water bottle: Don't forget to stay hydrated! Bring a reusable water bottle with you when you're out and about.
Lightweight day bag: A small, lightweight bag will come in handy while sightseeing or spending time at the beach.
With this packing list, you should be well-prepared for a memorable and comfortable trip to beautiful Corfu in September.
Activities to Enjoy
Outdoor Adventures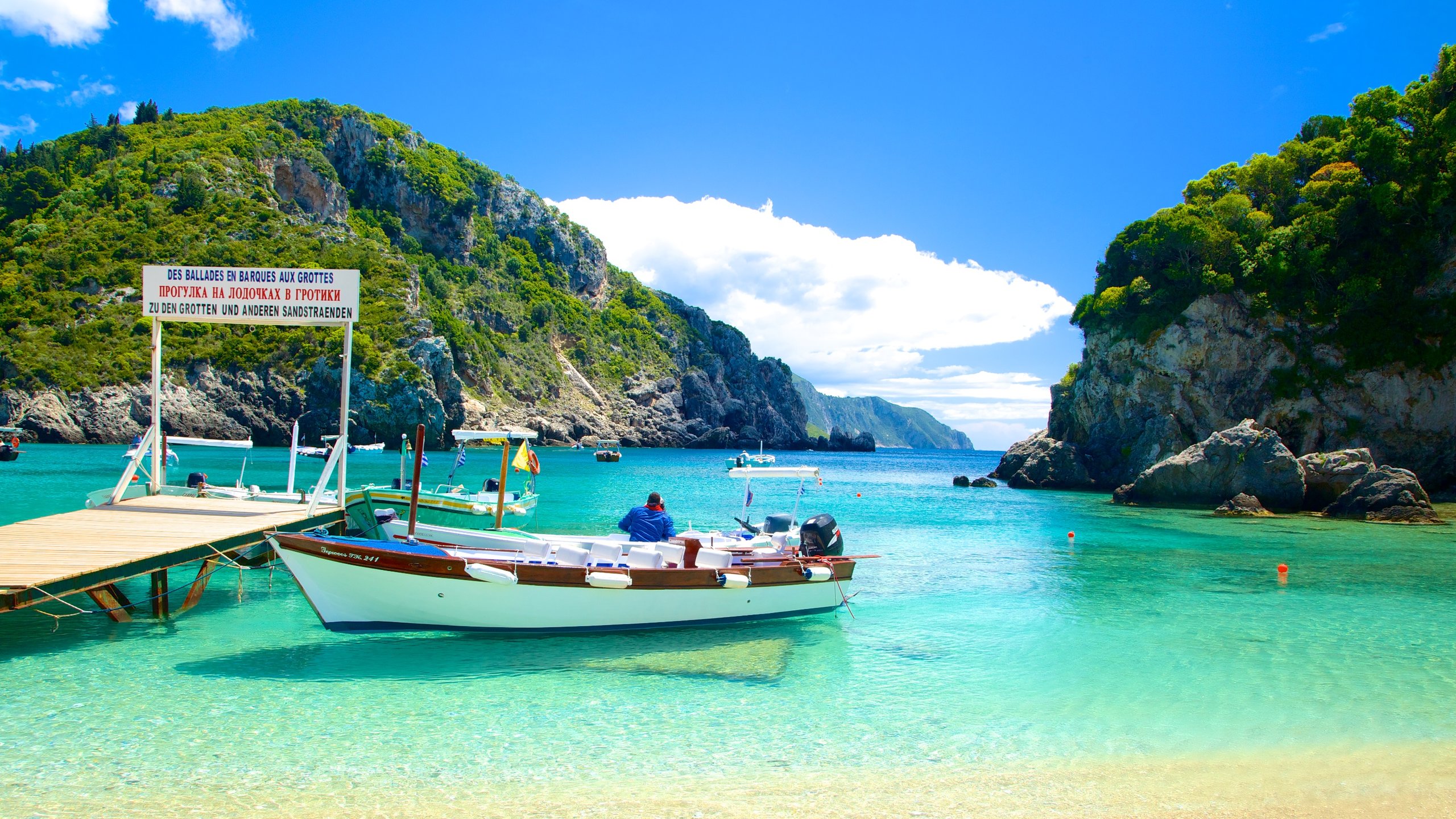 September's pleasant weather in Corfu offers plenty of opportunities for outdoor adventures. With average highs settling around 27°C (80°F), you can still enjoy bathing at the island's beautiful sandy beaches, such as Glyfada, Sidari, or Paleokastritsa, and exploring its clear blue waters.
Boat trips are another fantastic way to explore the coastlines and hidden coves. Hop on a day excursion to the nearby Paxos and Antipaxos islands to witness vibrant shores and turquoise seas. Moreover, the cooling temperatures provide more agreeable conditions for hiking and cycling across the lush hills and olive groves.
Cultural Events
Corfu in September hosts an array of cultural events for those interested in delving deeper into the island's rich history and traditions. As the busy tourist season tapers off, it becomes easier to explore the historic Corfu Town's winding cobblestone lanes, impressive fortresses, and beautiful churches and cathedrals.
During this time, Corfu Town comes alive with music and local events. The Ionian Concerts showcase classical works in iconic spaces like the Museum of Asian Art and the Music Department of the Ionian University. Meanwhile, small-scale cultural festivals and open-air performances are held in various squares to celebrate the island's unique heritage.
So, whether soaking up the sun on the beach or experiencing the local culture, September in Corfu has much to offer.
Travel Tips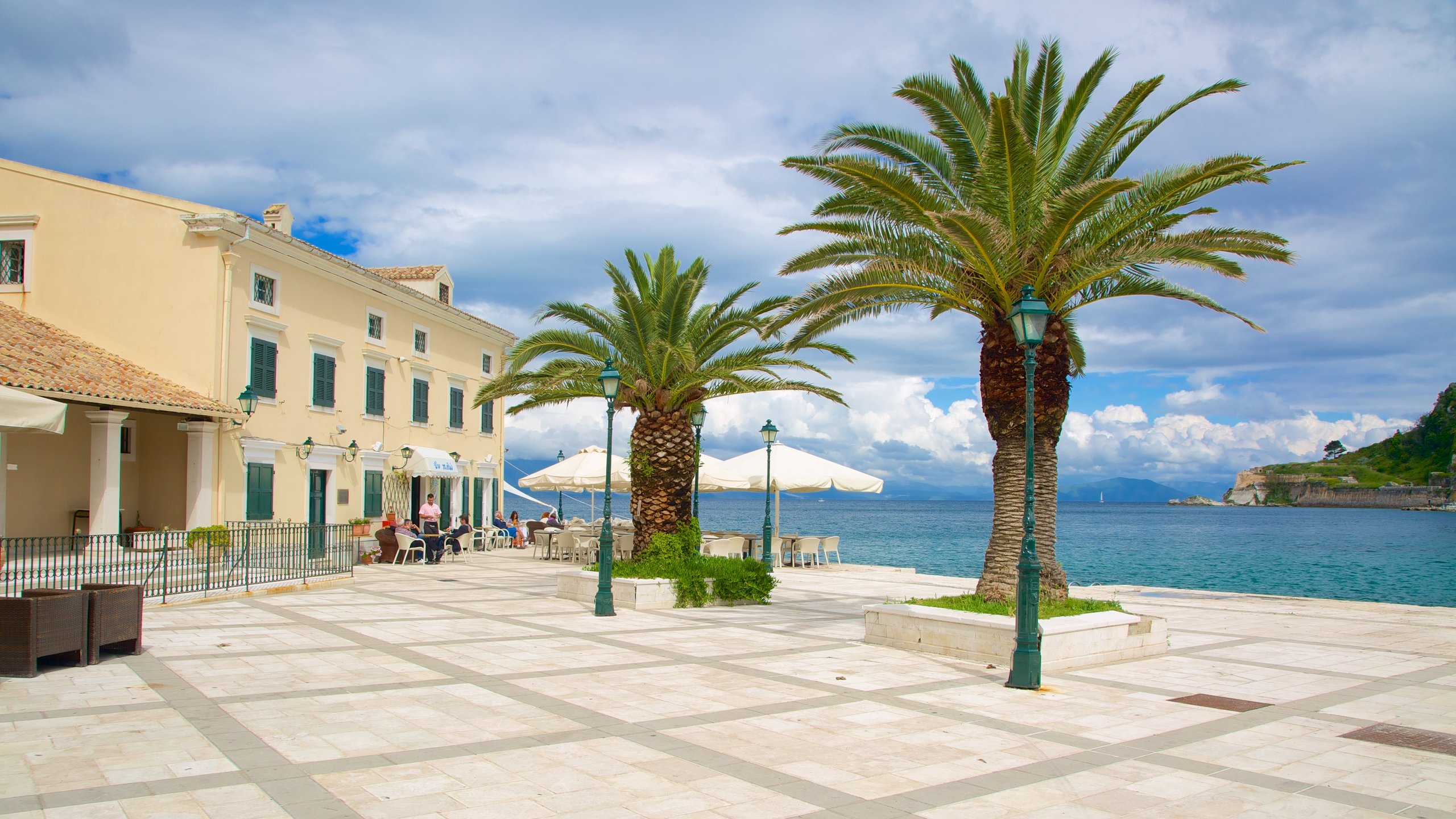 Best Time to Visit
The best time to visit Corfu is during the shoulder months of April to May and September to November. In particular, Corfu's weather in September offers an excellent balance of warm temperatures and reduced crowds. With an average high temperature of 28ºC (82ºF), you can expect a pleasant climate for exploring the island and enjoying outdoor activities. However, ensure to pack a rain jacket, as Corfu experiences more average rainfall than the rest of Greece during this time.
Transportation Options
Getting around Corfu offers several convenient options. Here are key methods of transportation to consider:
Car Rental: Renting a car is an excellent choice for those who want to explore the island at their own pace. Keep in mind that driving is on the right side, and it is essential to acquire an International Driving Permit if your license is not in English.
Bus Services: The local bus network, known as the KTEL, operates an extensive network of routes to different parts of the island. Buses are an affordable and efficient way to explore Corfu.
Taxi or Ride-Sharing Services: Taxis are readily available around the island, and can be hired at airport, ports, and taxi ranks. Additionally, ride-sharing services like Uber or Bolt are operational in Corfu.
Bicycle or Scooter Rental: For shorter distances and moving around town, renting a bicycle or scooter can be a fun and convenient option. Please ensure that you have appropriate insurance coverage and follow local traffic regulations.
Remember to keep these travel tips in mind while planning your trip to Corfu in September to ensure a smooth, comfortable, and enjoyable experience on this beautiful island.
Eleni Vasiliadis, a native of the picturesque island of Corfu and co-founder of Greek Island, is a seasoned traveller, accomplished writer, and passionate advocate for Greek culture and cuisine.