As autumn settles in, the picturesque island of Corfu in Greece witnesses a cool and mild climate during November. Known for its beautiful landscapes and pristine beaches, Corfu attracts numerous travellers throughout the year. In November, the weather remains pleasant, making it an ideal time for exploring the island's natural wonders, historical sites, and charming villages.
During this month, the average daily high temperature in Corfu is around 19°C, while the average low temperature can dip to a cool 10°C. With a slightly cooler sea temperature at 19°C, some may find it a bit too chilly for a swim. However, visitors should also be mindful that November is typically one of the wetter months, with an average rainfall of 161mm. While showers may be a common occurrence, they usually do not last for extended periods and should not hinder the overall enjoyment of the island.
In November, the days gradually shorten, and the month offers a mix of sunny and overcast days. Despite the increased likelihood of rain, the overall weather in Corfu remains conducive to sightseeing, leisurely strolls, and enjoying the flavourful local cuisine. This time of year offers a unique experience, as the beauty and charm of Corfu are further accentuated by the mild and fresh atmosphere of autumn.
Weather Overview in Corfu in November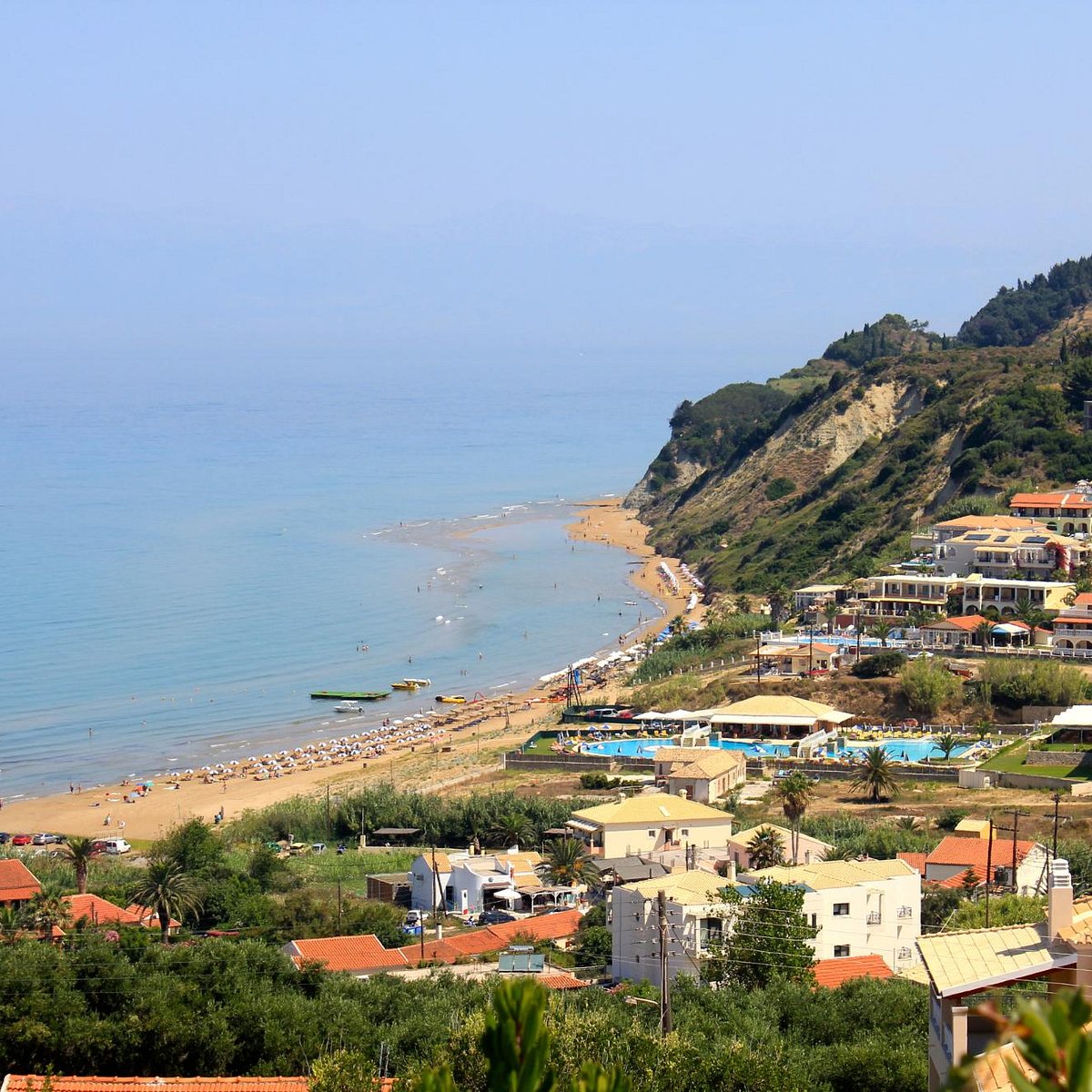 Temperature
In November, the weather in Corfu is usually mild, with an average temperature of 14.8°C (59°F). The daytime temperatures can reach up to 19.2°C (66.5°F), while the average low-temperature during the night is around 9.9°C (49.8°F). It's good to bring along a jumper or a light jacket for the cooler evenings.
Rainfall
November can be a wetter month in Corfu, with an average rainfall of 80mm throughout the month. This doesn't mean it will rain continuously, but it's wise to pack a raincoat or umbrella to stay prepared for rainy days.
Sunshine Hours
During November, travellers to Corfu can still expect some sun, with a 57% chance of sunshine. However, the days are gradually becoming shorter as winter approaches. So it's best to make the most of the daylight hours and enjoy outdoor activities while the sun is shining.
What to Wear and Pack
Clothing Essentials
During your stay in Corfu in November, the weather can be quite unpredictable with an average humidity of 76% and 178mm of precipitation. To ensure your comfort, it is essential to pack suitable clothing for this season. Consider the following clothing items:
Light layers: Pack a mix of lightweight, breathable fabrics such as cotton, silk, or linen. These materials are ideal for both staying cool during warmer days and layering for cooler evenings.
Winter Jacket: With temperatures dropping as low as 5°C at night, a winter jacket or elegant coat is necessary to keep you warm when out exploring.
Trousers and jeans: As summer is over, it is advisable to pack some long trousers or jeans that can be paired with lighter layers during the day.
Waterproof clothing: As there is a possibility of rainfall, make sure to bring a raincoat or waterproof jacket to protect yourself from the rain.
Footwear: A comfortable, waterproof pair of shoes or boots is essential, as well as a pair of shoes suitable for dining out or visiting local attractions.
Accessories
In addition to the basic clothing items, packing the right accessories is crucial to make your stay in Corfu more enjoyable. Here are some key accessories to consider:
Umbrella: A compact, folding umbrella is ideal for unexpected showers.
Scarf: A lightweight scarf can add both style and warmth when needed. It is also useful for covering your shoulders when visiting religious sites.
Hat: Bring a hat to protect your head from the sun on the rare sunny days in November.
Bag: A versatile bag that is comfortable to carry and can fit your belongings, such as a backpack or crossbody bag.
By packing these clothing essentials and accessories, you will be well-prepared for the unpredictable weather in Corfu during November while maintaining a comfortable and stylish look.
Outdoor Activities to Enjoy
During November, Corfu experiences relatively pleasant temperatures averaging around 15°C (59°F). Although it might not be perfect beach weather, there are still several outdoor activities to enjoy during this time. In this section, we will cover Sightseeing, Nature Trails, and Hiking.
Sightseeing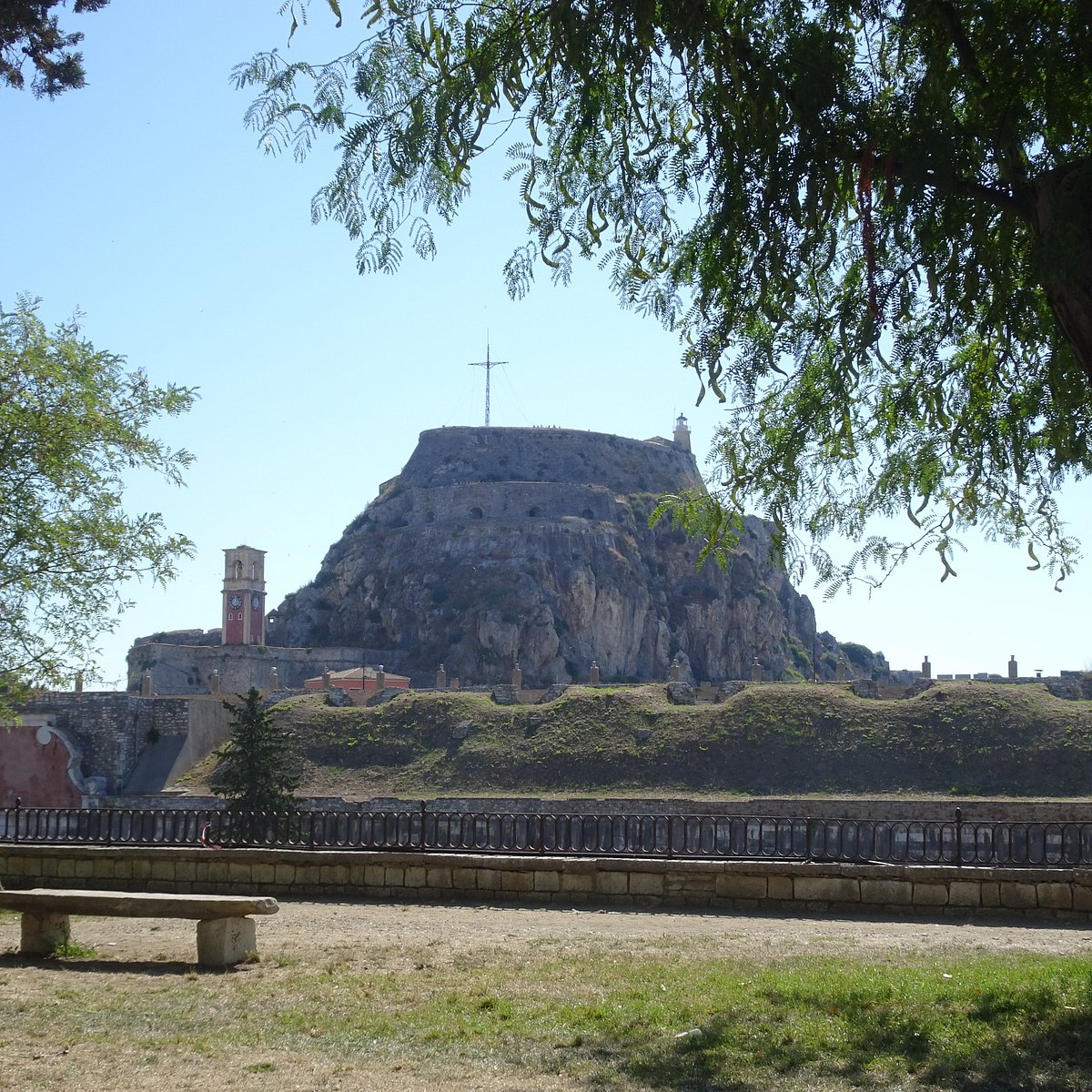 Corfu boasts a rich history and diverse architecture, making it an excellent destination for sightseeing. In November, without the large crowds of summer tourists, you can comfortably explore the cobblestone streets of Corfu Town. Notable spots to visit include the historic Old Fortress, the iconic Liston promenade, and the charming Church of Saint Spyridon. Take your time to appreciate Corfu's Venetian, French, and British influences, as well as its local culture.
Nature Trails
Corfu has stunning green landscapes, even during the winter months, presenting perfect opportunities for nature walks. One of the most scenic routes is the Corfu Trail, a 220-kilometre long trail that covers the entire island. While you may not have time to explore the entire route, you can select shorter sections to suit your schedule and fitness level. November is ideal for nature walks, as the island's lush vegetation and serene atmosphere create a tranquil and picturesque environment.
Hiking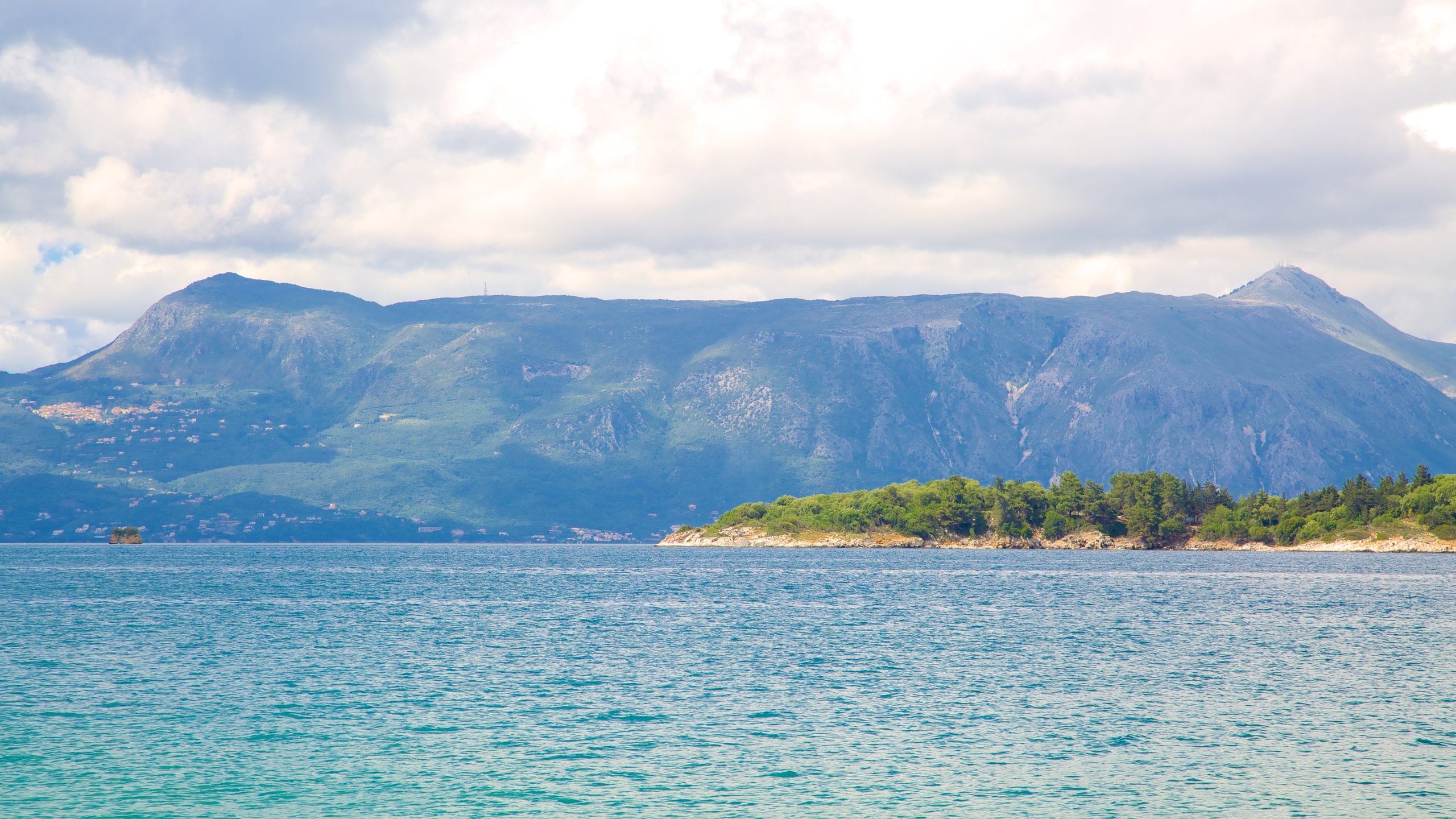 Corfu is home to several fantastic hiking trails that showcase the island's dramatic coastline, lush forests, and charming villages. Some of the popular options include:
Mount Pantokrator: The highest peak on the island, offering stunning views of Corfu and nearby Albania.
Nymphes Waterfalls: A scenic trail that takes you through olive groves and lush greenery to a beautiful waterfall.
Agios Georgios to Porto Timoni: A moderately challenging coastal hike that provides breath-taking views of the Ionian Sea and the picturesque Porto Timoni beach.
Remember to dress appropriately for the weather, wear comfortable shoes, and bring plenty of water for these outdoor adventures. While November might not be the most popular time for a trip to Corfu, there are certainly enjoyable activities to make your visit worthwhile.
Indoor Activities and Events
Museums
Corfu is known for its rich history and culture, making its museums a great choice for indoor activities during November's rainy weather. Some notable museums to visit include:
The Archaeological Museum: Showcases artefacts from various historical periods, such as ancient Greek and Roman times.
The Byzantine Museum: Located in the Church of the Virgin Mary Antivouniotissa, this museum houses a collection of Byzantine and post-Byzantine icons.
Corfu Reading Society: Established in 1836, this library offers an extensive collection of historical books, manuscripts, and maps.
Take the chance to explore these museums and immerse yourself in the island's rich history and culture.
Cultural Events
In addition to museums, Corfu offers various cultural events that are enjoyable for visitors during November. These events often feature local music, dance, and art, reflecting the unique traditions of the island. Keep an eye out for announcements and schedules of these events, as they may vary in frequency and location. Attending a cultural event is an excellent way to experience the island's vibrant atmosphere and learn more about its traditions.
Remember to check for any updates on safety measures, opening hours, or restrictions before planning your visit to these indoor activities and events in Corfu. This will help you have a pleasant and memorable time discovering the island's cultural treasures while staying dry during November's rainy days.
Hailing from the historic city of Thessaloniki, Nikos Tsakiris is a passionate explorer, seasoned writer, and co-founder of Greek Island, the definitive travel blog for the Greek Islands.