Crete, Greece's largest island, boasts a rich history and stunning landscapes, making it an ideal destination for families seeking a memorable holiday. The island's diverse offerings cater to guests of all ages, ensuring a unique experience for everyone. From beautiful beaches to historic attractions, there's no shortage of activities and sights to explore in Crete.
One of the top considerations for families planning a trip to Crete is choosing the perfect area to stay. Several locations on the island offer family-friendly accommodations and amenities, ensuring a comfortable and enjoyable visit. Chania, for example, is an ancient town with a charming atmosphere that appeals to first-time visitors. For those in search of luxury resorts with kid-friendly facilities, Elounda is an excellent choice.
It's essential to select the right base for your family to make the most of your time in Crete. A well-chosen location provides easy access to attractions, beaches, and local cuisine, allowing you to create lasting memories together. By considering the unique needs and preferences of your family, you can ensure a successful and unforgettable trip to this enchanting Greek island.
Top Destinations for Families
Chania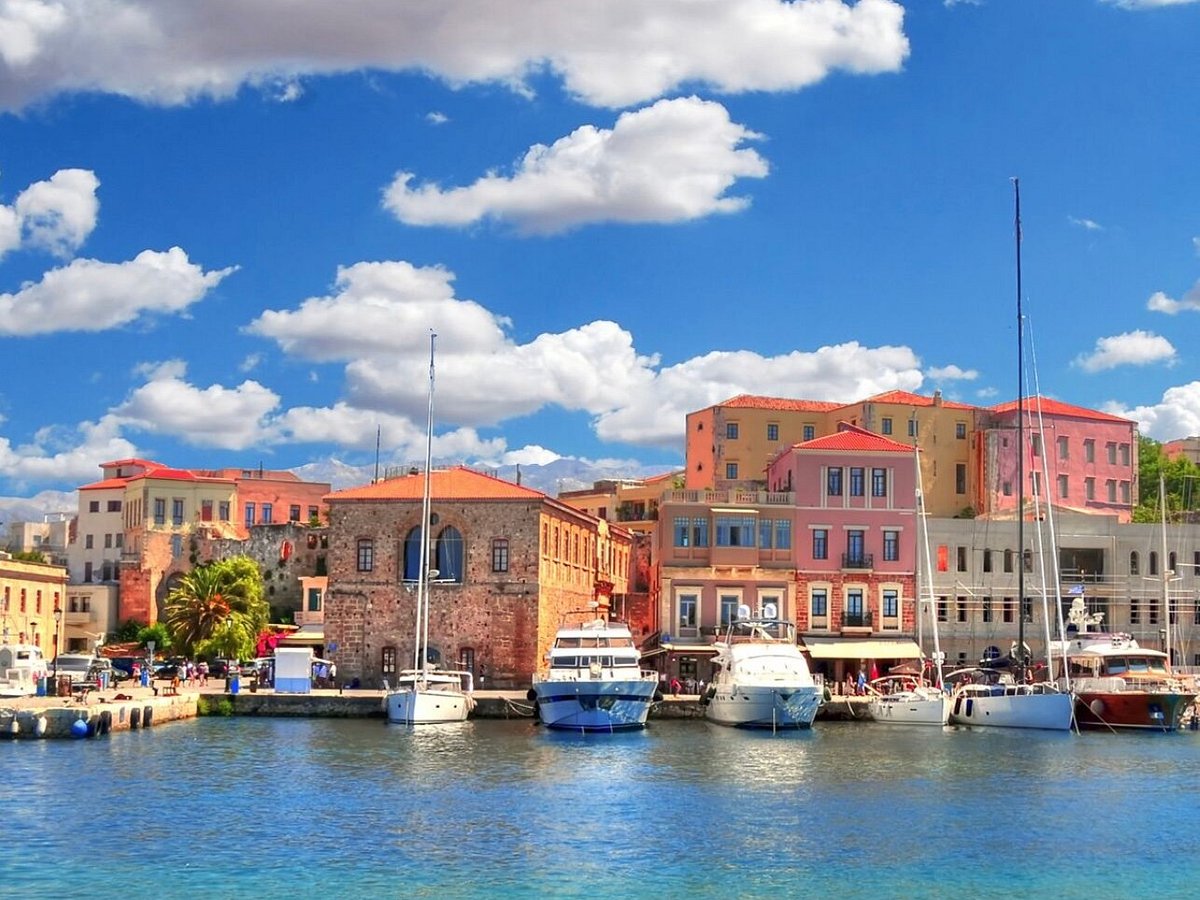 Chania is an excellent choice for families visiting Crete for the first time. This ancient town, one of the four provinces of Crete, offers a blend of history and modern conveniences. Families can reach Chania by ferry or plane as it has its own international airport and port. Popular seaside villages near Chania town, such as Agia Marina and Platanias, provide family-friendly accommodation and entertainment options.
Rethymno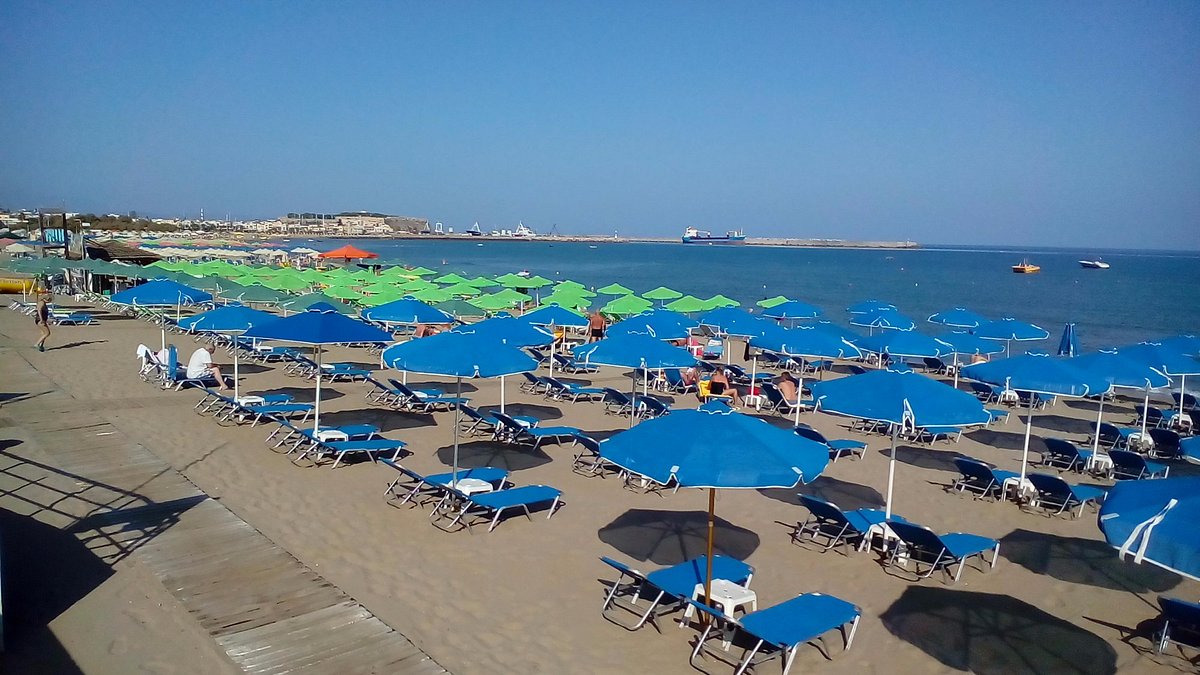 Rethymno is another attractive destination for families, offering a mix of history, culture, and beautiful beaches. The old town is characterized by its Venetian architecture, while the Fortezza Castle holds a prominent place in its skyline. Family-friendly beaches include Preveli and Rethymno beach. In addition to its many tourist facilities, Rethymno is known for its vibrant atmosphere and numerous shops and restaurants.
Heraklion
Heraklion, the capital of Crete, is a suitable choice for families planning a short visit to the island. It provides easy access to other areas of the island thanks to its good connections, and offers a wide range of accommodation options to suit various budgets. Families can visit the historic Palace of Knossos, which makes for a great day trip destination. Heraklion is also an ideal base for visiting other attractions in the region, such as the archaeological site of Phaistos and Agiofarago Beach.
Agios Nikolaos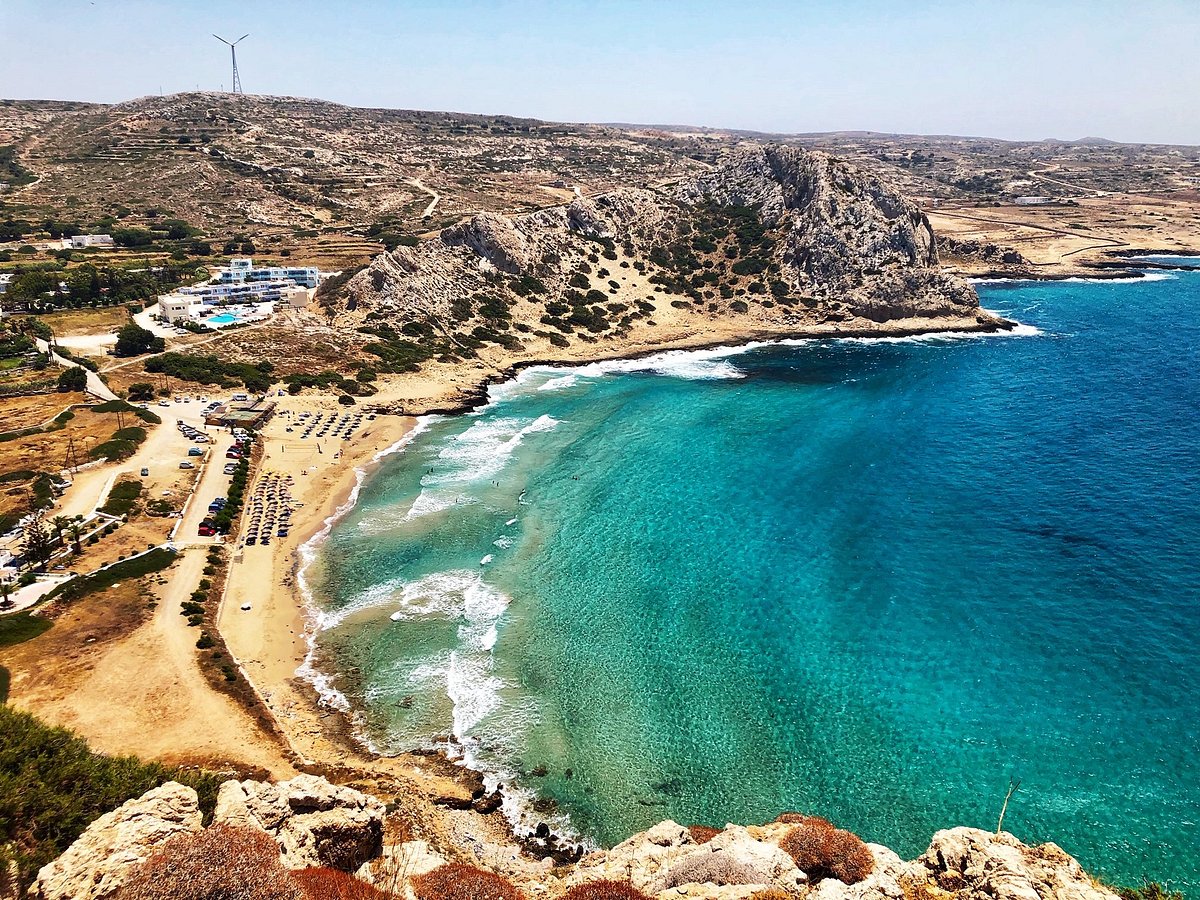 Agios Nikolaos is a picturesque coastal town that offers a great setting for families seeking fun and relaxation. The town is well known for its striking lake, Voulismeni, and its lively harbour area with numerous seafood restaurants and cafés. Families can also visit nearby beaches like Almyros, Kitroplatia, and Ammoudi. Furthermore, Agios Nikolaos has easy access to eastern Crete's spectacular Mirabello Bay, where families can find luxury resorts such as Domes of Elounda for a more exclusive vacation experience.
Choosing the Right Accommodation
Type of Accommodation
When selecting the type of accommodation in Crete for your family, you have plenty of options. Crete has a variety of accommodations, such as hotels, resorts, and Airbnb apartments. For families, you may want to consider staying in a family-friendly hotel or resort that offers children's clubs, playgrounds, and entertainment staff. For example, Minoa Palace Resort and Spa in Chania is a well-priced modern resort that features children's clubs, mini-golf, and tennis among other activities.
Another option is choosing an Airbnb apartment to have the comfort of a home while exploring the island. A popular choice is the Chania Penthouse, which boasts a private rooftop terrace, unbeatable views of the city and sea, and is close to supermarkets, public transit, and a short drive to the city centre and airport.
Budget Considerations
Budget is an important factor when choosing accommodation for your family in Crete. It is essential to consider the overall cost of the accommodation as well as the additional expenses, such as transportation, food, and activities. You can look for family deals and discounts in hotels or book an apartment with a kitchen, allowing you to save on dining out.
Proximity to Attractions
Crete has various family-friendly attractions and activities, such as:
Cultural sites and historic towns like Chania and Rethymnon
Beautiful beaches and resorts like Elounda, which cater to guests' relaxation and offer kids clubs and sports activities
Outdoor adventures, including hiking in Samaria Gorge and water park visits
When choosing your accommodation, consider the proximity to these attractions and activities. Looking for a central location can save you time and allow for more convenience when planning your daily excursions with the family.
Family-Friendly Activities
Crete is a fantastic destination for families, offering a variety of activities that cater to all ages and interests. In this section, we will explore family-friendly activities in Crete, including beaches and water activities, cultural sites and museums, and natural parks and hiking.
Beaches and Water Activities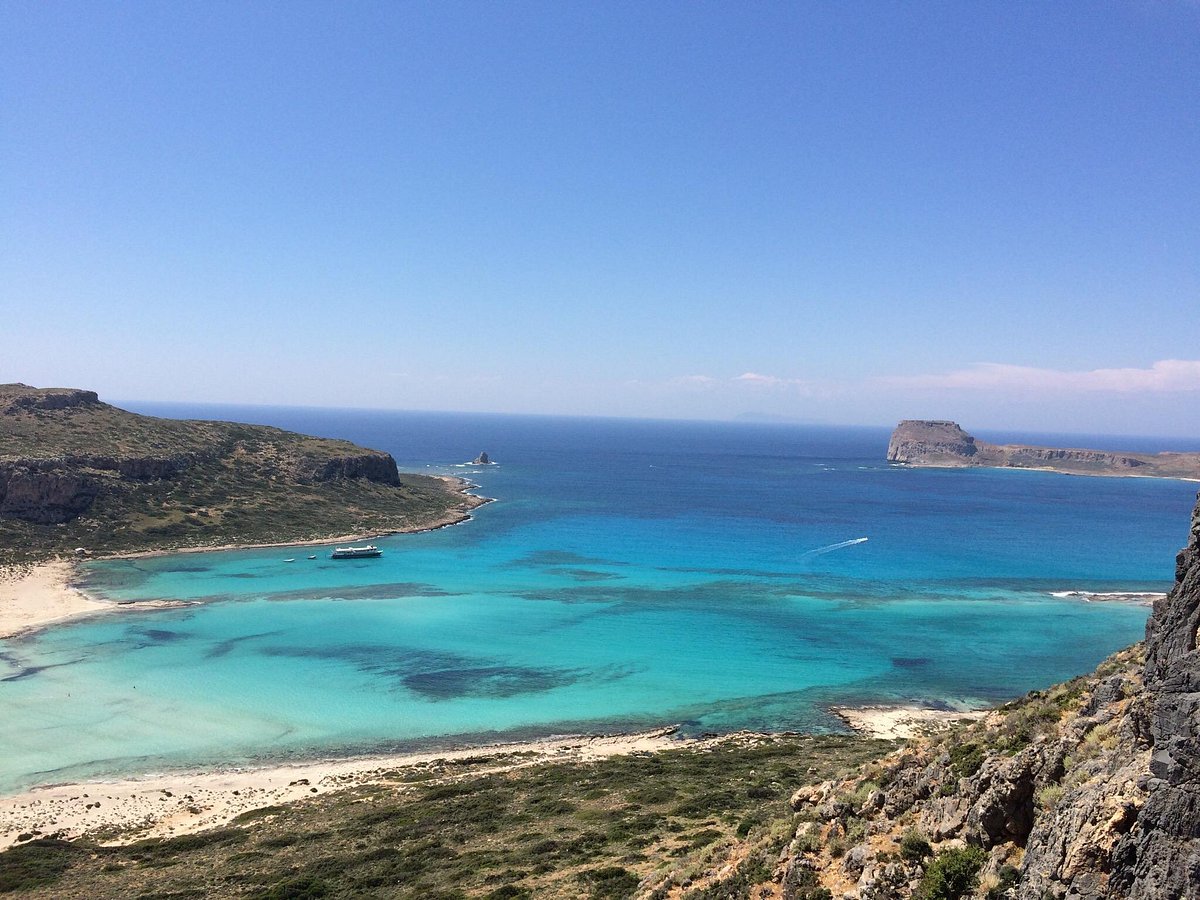 Crete is home to stunning beaches with crystal-clear waters, providing a perfect spot for families to enjoy some sun and sea fun. Some popular beaches include:
Elafonisi Beach: A magical lagoon with pink sand and shallow waters, ideal for small children.
Falassarna Beach: Consistently named one of the most beautiful beaches in Crete, with golden sands and turquoise waters.
Apart from relaxing on the beach, Crete also offers a plethora of water activities suitable for families. Boat trips, snorkelling, and water parks are popular among families, which can be found throughout the island. For example:
WaterCity: A large water park with plenty of rides and pools for all ages.
Aquaplus: Another fun water park, featuring rides, wave pools, and a lazy river.
Cultural Sites and Museums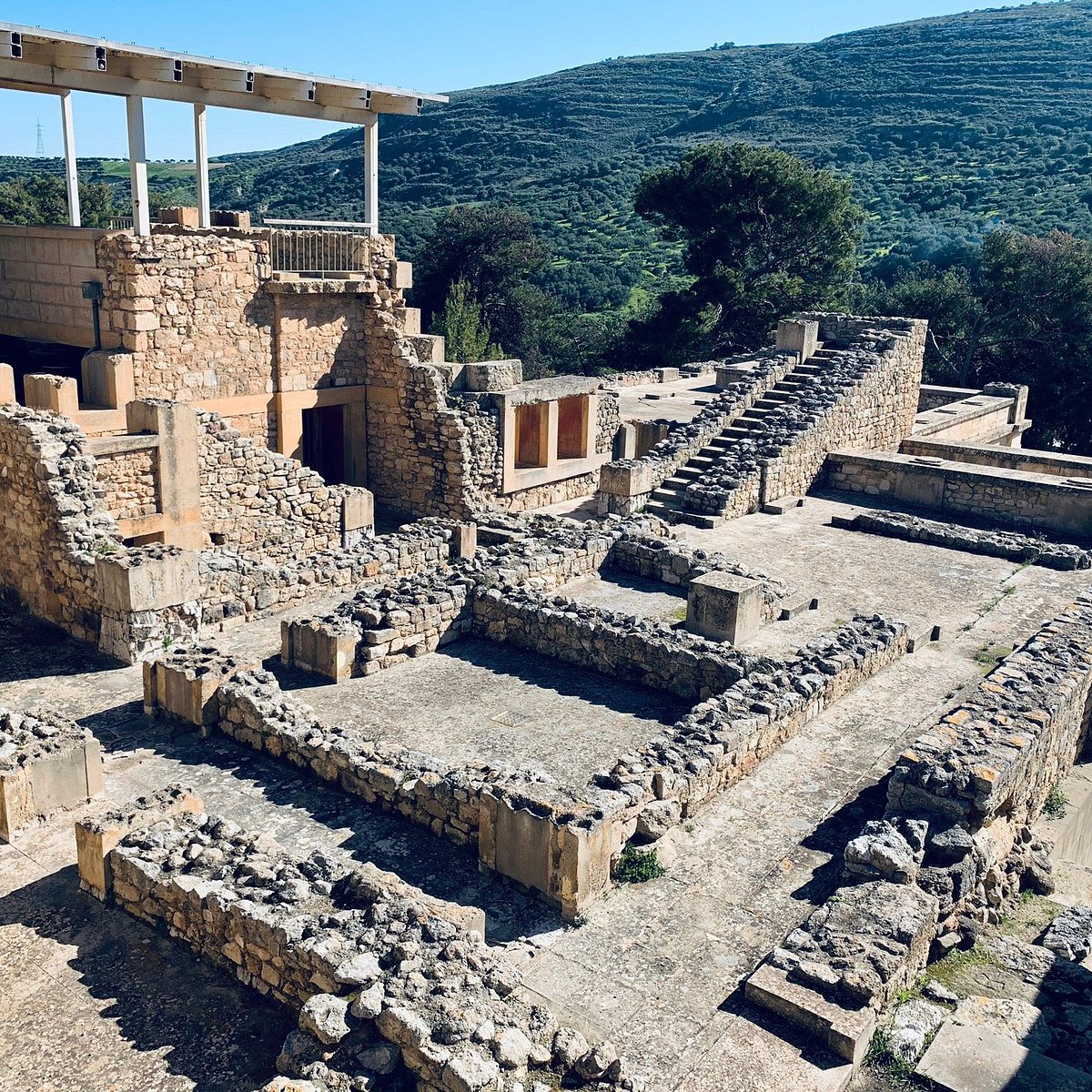 Crete's rich history provides ample opportunities for families to explore fascinating cultural sites and museums. Here are some notable attractions:
Knossos Palace: The largest Bronze Age archaeological site on Crete, ideal for families interested in ancient civilizations.
Heraklion Archaeological Museum: This museum houses treasures from Crete's past, offering a perfect introduction to the island's ancient history.
Maritime Museum of Crete: Located in Chania, this museum showcases Crete's naval history through exhibits and ship models.
Natural Parks and Hiking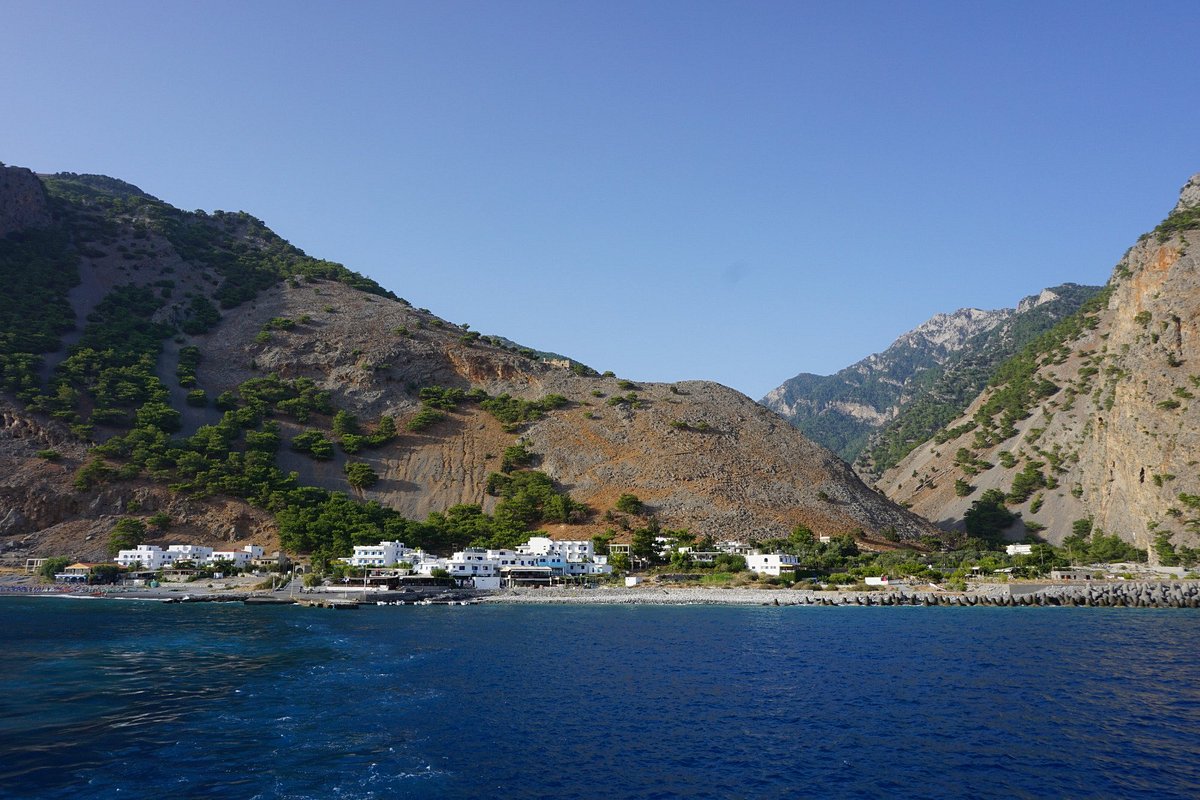 Crete's diverse landscape provides numerous opportunities for families to enjoy nature and engage in outdoor activities. Some highlights include:
Samaria Gorge: A stunning national park with a scenic hike through the longest gorge in Europe, suitable for families with older children.
Imbros Gorge: A shorter and less challenging hike compared to Samaria, making it ideal for families with younger kids.
Kournas Lake: The only freshwater lake in Crete, a great spot for picnics and birdwatching.
In summary, Crete has a wide range of family-friendly activities that cater to various interests such as beaches and water activities, cultural sites and museums, and natural parks and hiking. This variety ensures that your family will have a memorable and enjoyable holiday on this beautiful island.
Local Cuisine and Dining Options
Crete offers a wealth of culinary delights that families will enjoy. As the largest island in Greece, it boasts a wide variety of dining options that cater to everyone's preferences. In this section, we will delve into the island's local cuisine and provide a few recommendations on the best dining options for families.
Crete's Local Cuisine
The local cuisine in Crete is rich in unique ingredients and flavours, offering a healthy and delectable taste of the Mediterranean. Key elements of the cuisine include:
Meats: Goat and snail, as well as other meats, are common ingredients in traditional Cretan dishes. These are often cooked over open flames or baked in earthen ovens.
Seafood: Crete's coastal location makes fresh seafood a staple. Mouth-watering options include fish, octopus and shrimps.
Cheeses: Crete is known for its smooth and distinctive sheep and goat cheeses that pair perfectly with local bread and wine.
Olive oil: Olive oil is widely used in Cretan cuisine. It is not only a key ingredient in many dishes but also a marker of the island's rich agricultural history.
Dining Options for Families
Several areas in Crete offer family-friendly dining options. Here are a few to consider:
Chania
Chania, one of the island's four provinces, is a great area to stay in Crete due to its beautiful, quaint charm and culinary scene. For families, the Old Town's narrow streets boast a variety of lively tavernas and restaurants offering authentic Cretan dishes, many of which are child-friendly.
Elounda
Elounda is renowned for its luxury resorts and offers fine dining experiences that cater to families. Many of the resorts have on-site restaurants with kids' menus and a range of offerings to satisfy everyone's tastes. Additionally, you can find local tavernas nearby that serve traditional Cretan cuisine.
Lassithi
Lassithi, a region known for its tradition and authenticity, also offers family-friendly dining options. Visit the plateau's picturesque villages to experience rustic tavernas where local families gather to enjoy Cretan specialties made from locally-sourced ingredients.
In conclusion, when choosing the best area to stay in Crete for families, it's essential to consider the local cuisine and family-friendly dining options. Chania, Elounda, and Lassithi are just a few examples of areas that provide such experiences, enabling families to enjoy the culinary delights of Crete while sharing memorable moments together.
Practical Information and Tips
Getting Around
Crete is well connected with a reliable public transport system that includes buses and taxis. For families, it's important to plan your day trips and excursions in advance to make sure you can reach your destinations smoothly. Some of the best transport options include:
Buses: Crete's bus network is efficient and offers a good coverage across the island. Look for schedules and routes on the KTEL website for intercity travel, and explore the local city bus services in Chania and Heraklion.
Taxis: Taxis are widely available and offer a convenient way to get around. Do remember to agree on a fare before starting your journey to avoid surprises.
Car Hire: For more flexibility and control over your travel, consider renting a car. Several reputable car rental companies operate in Crete, and driving on the island is generally straightforward.
Safety Considerations
Crete is generally a safe destination for families. However, there are a few safety considerations to keep in mind while planning for your holiday:
Driving: It's important to be cautious on the winding mountain roads and narrow village streets. Be mindful of local driving habits, and take extra care when driving at night.
Beach Safety: Crete is blessed with beautiful beaches, but it's crucial to follow safety guidelines while swimming or snorkelling. Always watch children closely, and choose lifeguard-patrolled beaches whenever possible.
Hydration and Sun Protection: During the summer months, make sure your family stays hydrated and protected from the sun, especially when spending extended time outdoors. Use sunblock, seek shade, and wear protective clothing.
By taking these precautions and being aware of your surroundings, you can ensure a safe and enjoyable holiday in Crete with your family.
Frequently Asked Questions
Top family resorts?
Several luxury resorts in Elounda cater to families seeking relaxation and access to amenities such as kids clubs and sport activities. Other options can be found in various parts of Crete, including Chania and Heraklion, where resorts offer family-friendly facilities and entertainment.
Best beaches for kids?
Crete offers numerous child-friendly beaches with shallow waters and soft sands, which are perfect for safe play. These beaches can be found all along the island's coast, with some of the best options near Chania and Rethymnon.
Chania or Heraklion?
Both Chania and Heraklion offer excellent choices for families visiting Crete, with a variety of family-friendly accommodation options and activities. Chania is an ancient town with a charming atmosphere, while Heraklion is the island's capital, featuring numerous archaeological monuments and an energetic nightlife.
Car-free areas?
If you're looking for car-free areas to stay in Crete, consider options near the main towns and cities such as Chania, Rethymnon, and Heraklion. These areas offer good access to public transportation and most attractions can be reached on foot or by bus.
Ideal areas for couples?
Crete caters to a variety of travel preferences and offers several adult-only hotels and resorts, perfect for couples seeking a romantic atmosphere. Some of the most popular areas for couples include luxury hotels around Elounda or beachfront accommodation options near Heraklion.
Most child-friendly regions?
The most child-friendly regions in Crete can be found in the west and east sides of the island, particularly around Chania, Rethymnon, and Heraklion. These locations offer a range of family-friendly accommodation options and activities, ensuring a memorable stay for families with children.
Eleni Vasiliadis, a native of the picturesque island of Corfu and co-founder of Greek Island, is a seasoned traveller, accomplished writer, and passionate advocate for Greek culture and cuisine.