Crete, the largest and most populous of the Greek islands, offers an enchanting blend of ancient history, mesmerising landscapes, and sun-soaked beaches. Selecting the best time to visit this captivating island can enhance your experience and make your trip even more memorable. This article will discuss the ideal periods to enjoy the beauty, activities and weather that make Crete a sought-after destination.
From mid-May to June or September to October, Crete flaunts an inviting atmosphere as warm waters and vivid wildflowers provide the perfect backdrop to your island getaway. These months are ideal for visitors to enjoy comfortable temperatures, ranging between 20ºC to 27ºC (68ºF to 80ºF). During this time, tourists can take advantage of pleasant weather to explore the island's natural beauty, historical sites, and indulge in its vibrant culture.
Although the peak tourist season runs from April to October, some travellers prefer to avoid the busier months of June to August for a more relaxed and authentic experience. Winter, too, should not be underestimated for those who wish to enjoy the island at a slower pace and experience the local life. Regardless of the season, Crete promises a magical experience, with each visit offering its own unique charm and allure.
Best
Weather Conditions throughout the Year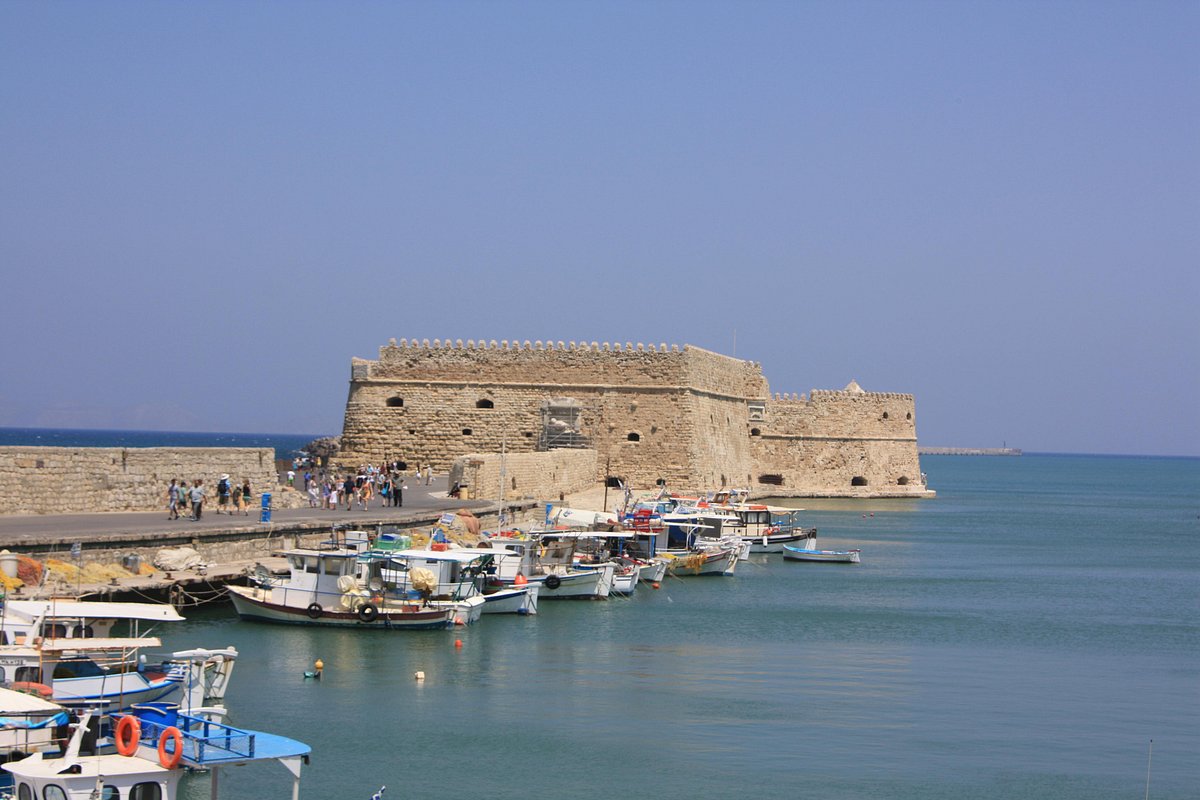 Winter
Winter in Crete, which typically spans from November to March, sees cooler temperatures, with daytime highs ranging between 20ºC to 27ºC (68ºF to 80ºF) depending on your proximity to summer. Snow can be seen on Crete's highest peaks in December and January, while the low season during these months offers quieter beaches and the chance to have them all to yourself.
During this period, visiting Crete can still be enjoyable, as long as you prepare for the following weather conditions:
Cooler temperatures
A higher chance of rain
Snow in some areas
Summer
The best time for a beach holiday in Crete is from June to mid-September. This period offers the warmest weather, with sunny, hot days, making it perfect for swimming and outdoor activities. Water temperatures increase throughout the summer months, reaching their peak in August and early September.
Visiting Crete during the summer months ensures you experience the island's best weather, including:
Warm to hot temperatures
Low chances of rain
Ideal water temperature for swimming
In summary, visiting Crete during the late spring (May and June) or early autumn (September and October) offers warm, sunny weather without being too hot or having a high chance of rain, making it the ideal time to explore the island and enjoy various outdoor activities.
Popular Festivals and Events
Crete is a beautiful island with a rich history and vibrant culture. Many tourists flock to this destination for its stunning beaches and sunny climes, but there's even more to discover when you dive into the annual events and festivals that make Crete so unique.
Renaissance Festival
The annual Renaissance Festival takes place in the picturesque city of Rethymno, usually during the summer months. This special event celebrates the rich cultural traditions of the island, with a particular focus on artistic and theatrical performances from the Renaissance era. Visitors can enjoy live theatre, music, and dance performances, many of which take place in authentic period costumes. This festival is a must-see for history buffs and arts enthusiasts alike.
Cretan Wine Festival
Crete is also home to the annual Cretan Wine Festival, usually held between June and August in the cities of Heraklion and Rethymno. This event is a celebration of the island's winemaking heritage, and visitors can participate in tastings featuring local wines and traditional culinary delights. The festival provides an excellent opportunity for visitors to learn about the unique grape varieties and wine-making techniques of Crete while enjoying the delectable flavours of the island.
In conclusion, Crete offers a wide range of events and festivals throughout the year, allowing visitors to experience the best of the island's culture and traditions. Whether you're interested in history, art, or simply indulging in good food and wine, there's something for everyone in Crete's vibrant festivals and events.
Crowd and Accommodation Considerations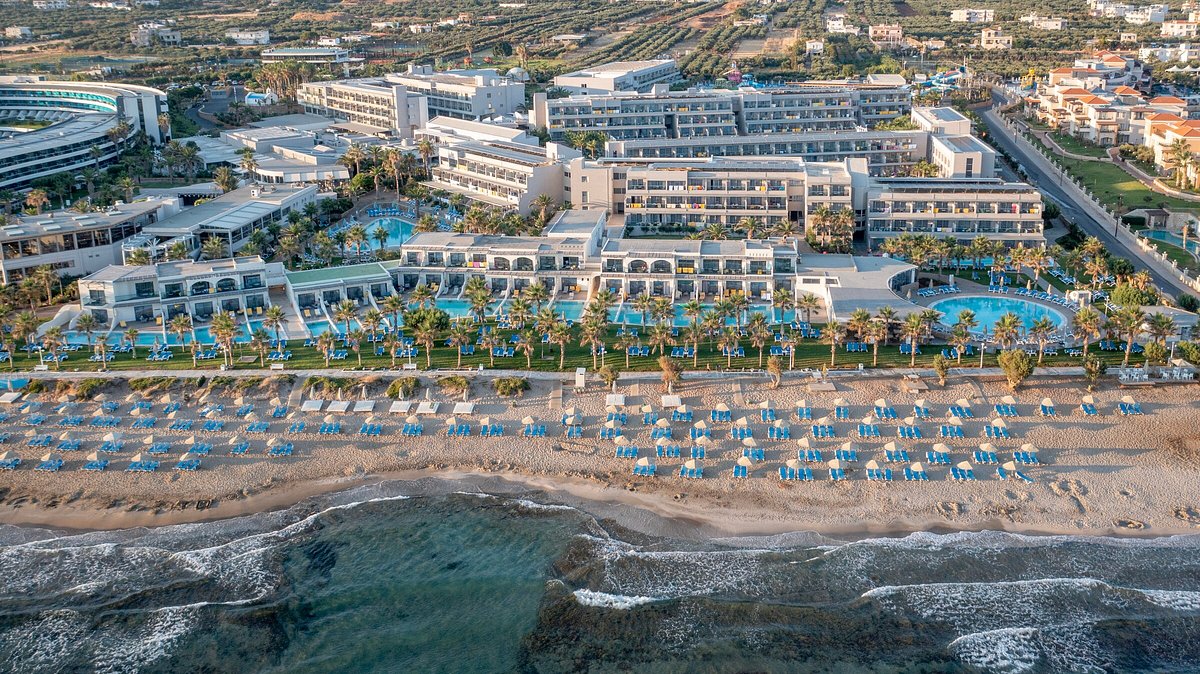 When planning a visit to Crete, it's essential to consider the crowd levels and accommodation options during different times of the year. In this section, we'll discuss the high and low seasons on the island.
High Season
The high season in Crete typically runs from June to August. During this time, you can expect warm temperatures, ideal for enjoying the island's beaches and waters. However, as this is also the busiest time for tourism, expect crowds at popular locations and potentially higher prices for accommodations.
Large crowds at popular tourist spots
Warm weather ideal for beach activities
Higher accommodation rates
To avoid missing out on available accommodations during this peak period, it's a good idea to book well in advance. Deals on hotels can still be found if you search diligently.
Low Season
Crete's low season falls between November and March. While this period sees less tourism, it offers visitors a more authentic experience of the island as the locals do and often boasts discounted accommodation rates. The winter months may not be ideal for beach lovers, but the island still offers many cultural and historical attractions to explore.
Fewer crowds at tourist locations
Lower accommodation rates
Cooler weather, not ideal for beach visits
Overall, visiting during the high season will provide a vibrant atmosphere with warm beach-going weather, while the low season offers a quieter experience with the chance to immerse in the local culture. Plan your visit according to your preferences and what you're hoping to experience during your stay on the island.
Eleni Vasiliadis, a native of the picturesque island of Corfu and co-founder of Greek Island, is a seasoned traveller, accomplished writer, and passionate advocate for Greek culture and cuisine.