Crete, the largest of the Greek islands, is an excellent destination for families seeking a memorable vacation experience. This sun-soaked island offers a mix of stunning natural beauty, rich history and culture, and a wealth of family-friendly activities for visitors to enjoy. The pleasant climate, featuring warm temperatures and plenty of sunshine, means families can enjoy the great outdoors all year round, perfect for building memories on its beautiful beaches or discovering ancient ruins together.
The island's family-friendly atmosphere is evident in its many safe beaches for swimming and its variety of child-friendly attractions. Among them are the CretAquarium, Dinosauria Park, and the historic Palace of Knossos. Along with these popular destinations, the island is home to numerous accommodation options well-suited for families, catering to various preferences and budgets.
In Crete, families can truly immerse themselves in the charming local culture and cuisine, explore the gorgeous landscapes and coastline, and appreciate the warm and welcoming hospitality of the locals. Whether it's relaxing on sandy beaches, trekking through picturesque hills and valleys, or diving into Greek mythology and history, Crete provides a fantastic setting for an unforgettable family holiday.
Accommodation Options for Families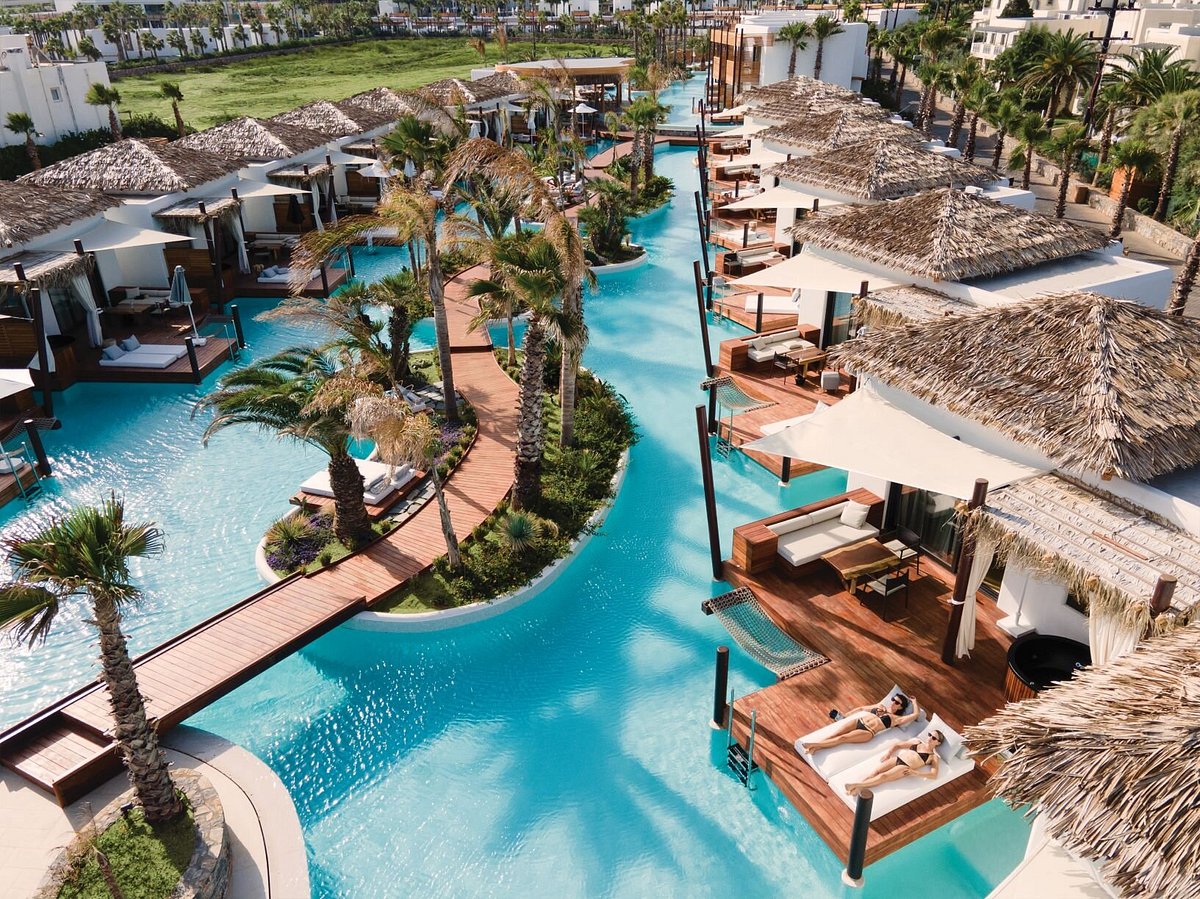 Family-Friendly Hotels
Crete offers a wide variety of family-friendly hotels for visitors. The May Beach Hotel is a popular choice for family summer holidays, providing a children's pool, playground, and tennis court. Other options like the Nana Princess offer comfortable family suites, while Domes of Elounda is known for its film star exclusivity and beautiful views overlooking Mirabello Bay.
Villas and Apartments
Families visiting Crete also have the option of renting private villas or apartments to accommodate larger groups or for longer stays. Many villas in Crete offer family-friendly amenities such as private pools, outdoor spaces for children to play, and multiple bedrooms to suit different sleeping arrangements. Villas provide a more private and intimate experience for families while still being close to popular attractions and activities.
All-Inclusive Resorts
Another popular choice for families visiting Crete is the all-inclusive resorts. These resorts often feature on-site waterparks, kids' clubs, and a multitude of dining options suitable for all members of the family. The luxury resort town of Elounda caters to guests who want to relax in comfortable surroundings whilst having access to facilities such as kids' clubs and sports activities. No matter where you choose to stay in Crete, you can be sure to find exciting and enjoyable activities for your entire family within a short drive.
Beaches and Attractions
Crete is a fantastic destination for families, offering a variety of beaches and attractions to suit all ages. This section will cover several child-friendly beaches, water parks and theme parks, as well as historical sites and museums that are suitable for a family trip.
Child-Friendly Beaches
Crete is home to some of the best beaches in Greece, and there are several child-friendly options. A popular choice is Elafonissi Beach in Chania, known for its pink sand and shallow waters. Other family-friendly beaches include those in Paleochora (south of Chania) and Rethymno. No matter which beach you visit, you will find crystal clear waters, soft sands, and plenty of opportunities to create unforgettable memories together.
Water Parks and Theme Parks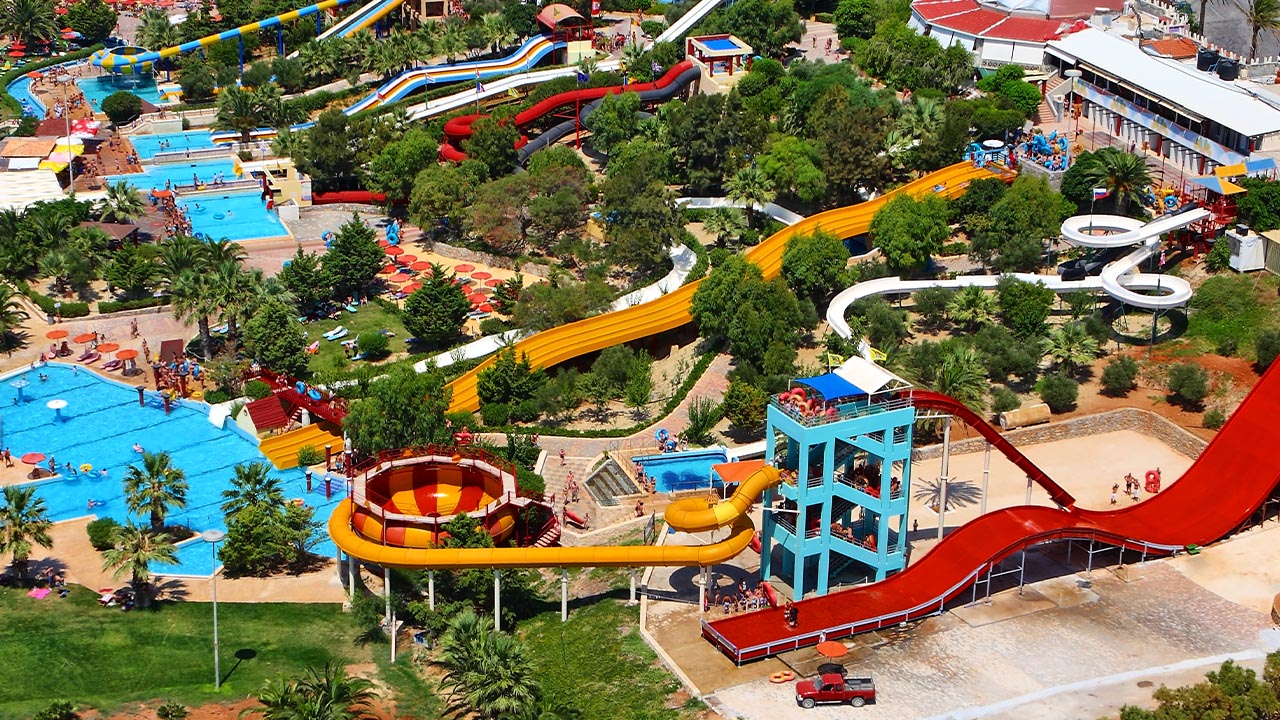 For a fun-filled day out with the kids, Crete has some fantastic water parks and theme parks:
Watercity Waterpark: Located close to Heraklion, this park offers a wide range of slides and water attractions, catering to both younger and older children.
Acqua Plus: Near Hersonissos, Acqua Plus features adrenaline-pumping rides and relaxing pools, ensuring fun for all ages.
Dinosauria Park: This educational theme park in Gournes showcases life-sized dinosaur models and offers interactive activities to help children learn about ancient history.
Historical Sites and Museums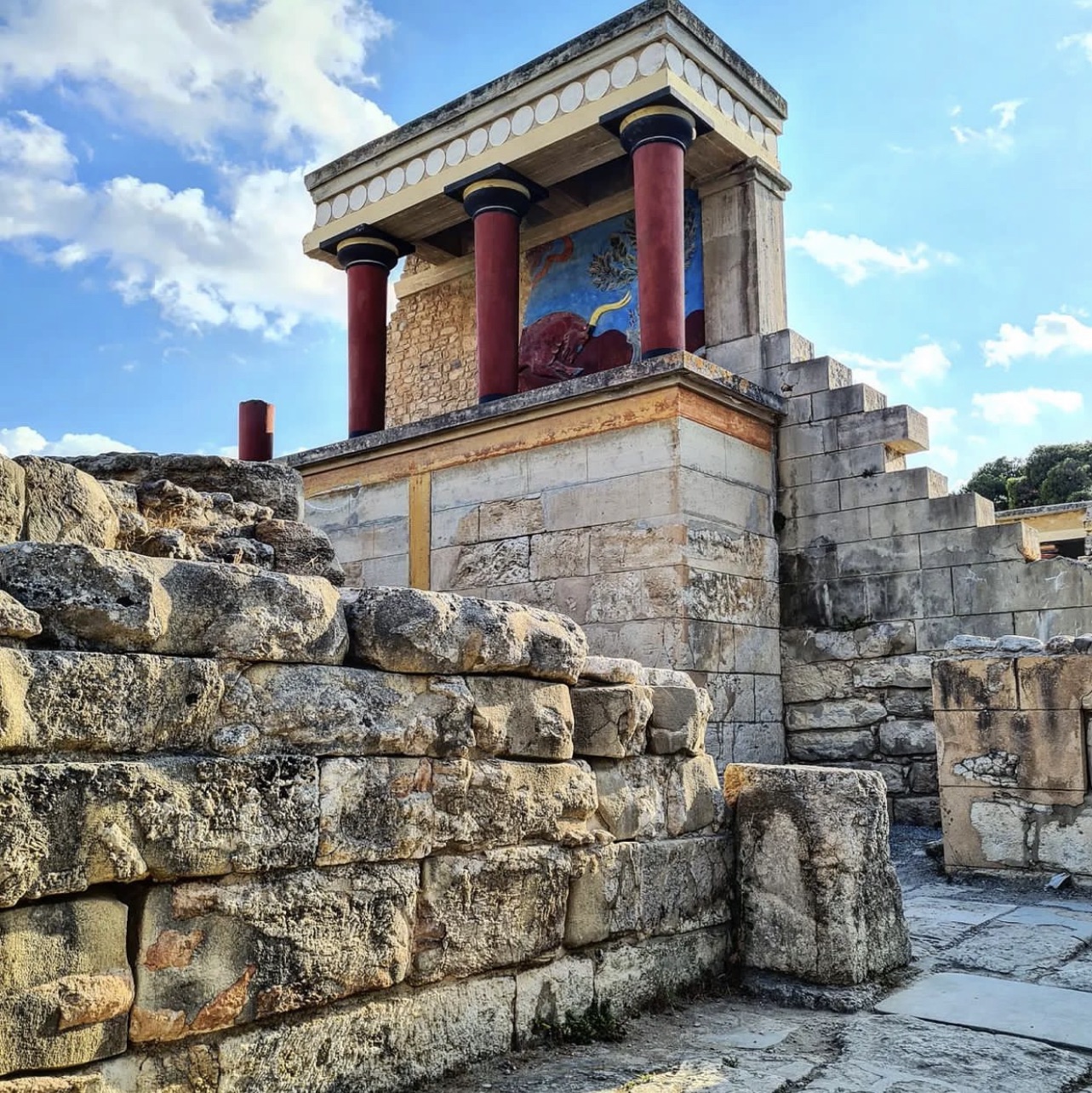 Although Crete is well-known for its beaches, it's also rich in history. There are several historical sites and museums where you can teach your kids about the island's fascinating past:
Knossos Palace: This ancient Minoan palace is a must-visit destination, offering the chance to explore the ruins and marvel at the architecture.
Heraklion Archaeological Museum: A unique opportunity to discover Cretan history from prehistoric times to the Roman era, through various artefacts and exhibits.
Maritime Museum of Crete: Located in Chania, this museum showcases the rich maritime history of the island, with exhibits that include ship models and nautical instruments.
Crete offers a fantastic mix of beautiful beaches, exciting attractions, and educational experiences for the whole family. From sunbathing on child-friendly beaches to uncovering ancient history at museums, there is plenty to see and do on this enchanting island.
Outdoor and Adventurous Activities
Hiking and Nature Trails
Crete offers a great variety of hiking and nature trails for families to explore. One of the most famous trails is the Samaria Gorge National Park, where you can hike through stunning landscapes and encounter diverse flora and fauna. Family-friendly options include the Imbros Gorge and the easier walk of Agia Irini Gorge. These trails provide an enjoyable outdoor experience while learning about Cretan history, culture, and nature.
Boat Tours and Watersports
With its beautiful coastline and crystal-clear waters, Crete is an ideal location for boat tours and watersports. A popular family choice is a boat trip to the mesmerising Balos Lagoon or the stunning Elafonissi Beach. These tours often include swimming, snorkelling, and relaxation time.
For families seeking more adventurous activities, Crete also offers windsurfing, sailing, and mountain bike riding. While enjoying these watersports, you can explore Crete's hidden coves, picturesque beaches, and ancient ruins, creating lasting memories with your family.
Crete's Cuisine for Families
Local Dishes to Try
Crete's culinary tradition offers distinctive flavours that will delight the entire family. Among the notable local dishes are:
Dakos: A crunchy barley rusk topped with grated tomatoes, feta or mizithra cheese, and olive oil.
Kalitsounia: Small cheese or herb pies, which can be sweet or savoury.
Bougatsa: A thin pastry filled with creamy sweet cheese, perfect as a morning or afternoon snack.
Chochlioi Boubouristi: Fried snails cooked with rosemary and vinegar, a unique Cretan delicacy.
Don't forget to sample the local meat dishes such as gýros (fluffy pita with pork, garnish, and tzatziki) and souvláki (skewers of barbecued pork or chicken) that are easy to eat on the go.
Kid-Friendly Restaurants
Crete is welcoming to families, and there are several restaurants that cater specifically to the needs of children. Here are a few popular choices:
For Chania Family Food Tour: Enjoy a small-group tour exploring the charming streets of Chania while savouring the local cuisine and learning about its history.
To Kanoni: Located in Heraklion, this taverna provides an authentic atmosphere, serving up hearty Cretan dishes in a family-friendly setting with outdoor seating and a play area for children.
Peskesi: Also in Heraklion, this locally-loved restaurant offers traditional recipes with a modern twist, designed to satisfy both young and old palates alike.
Crete's diverse culinary offerings and family-friendly dining options make the island an excellent choice for a family holiday.
Hailing from the historic city of Thessaloniki, Nikos Tsakiris is a passionate explorer, seasoned writer, and co-founder of Greek Island, the definitive travel blog for the Greek Islands.