Chania, Crete is a picturesque destination on the beautiful Greek island of Crete, and it has much to offer travellers seeking a delightful Mediterranean getaway. Steeped in history, the city boasts a mix of ancient, Venetian, and Ottoman architecture, alongside charming cobbled streets and idyllic sandy beaches. In this article, we'll explore some of the top things to do in Chania, ensuring you make the most of your visit to this enchanting locale.
At the heart of the city lies its well-preserved old town, where you can wander through the labyrinthine alleyways and stumble upon unique shops, cafes, and restaurants. One of the standout attractions in Chania is the iconic Venetian harbour, where you will find the majestic Venetian lighthouse, one of the oldest lighthouses in the world. The harbour is a fantastic place to unwind, soak up the atmosphere, and enjoy stunning views of the sea.
In addition to the aforementioned attractions, Chania, Crete is home to some of the most beautiful beaches in the region. Among them, Elafonisi Beach stands out for its crystal-clear waters and soft, sandy shores that beckon sun-seekers. The natural wonders of Chania don't end at the shoreline either, as there are ample opportunities for outdoor enthusiasts to explore the stunning countryside through hiking and 4WD tours.
Historic Sights
Old Venetian Harbour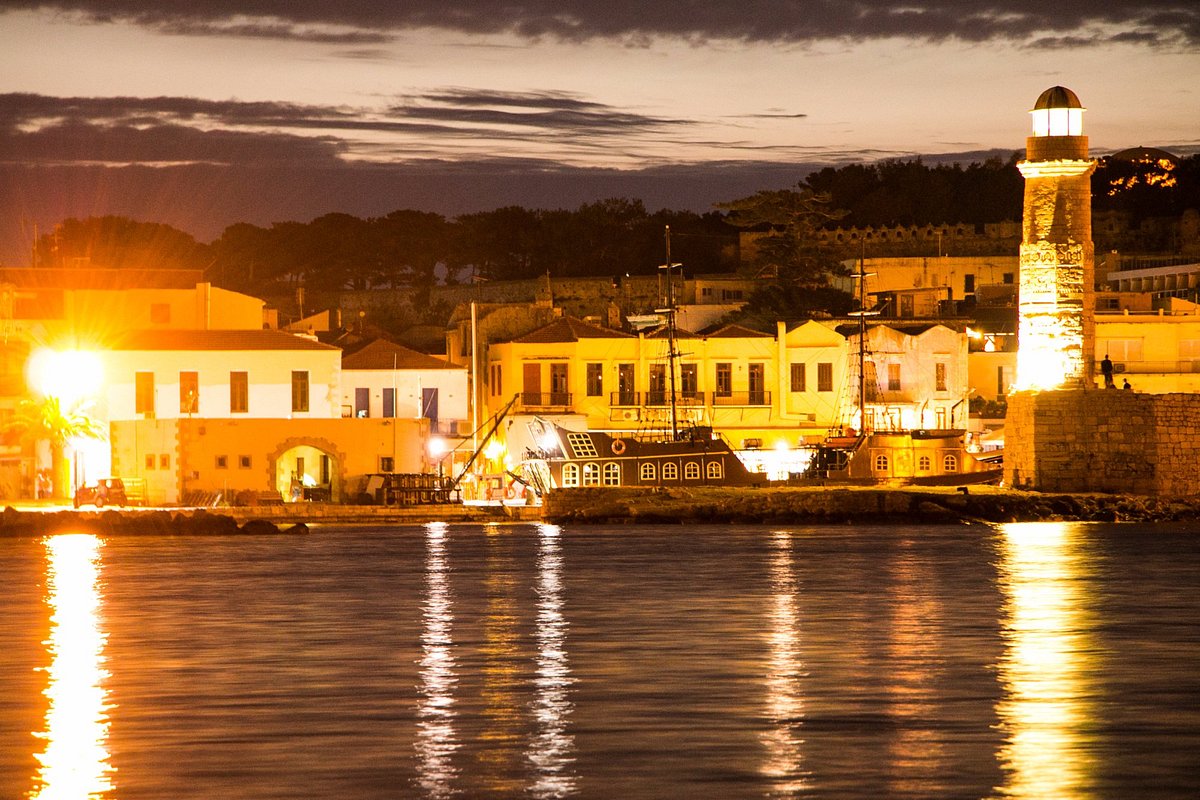 Chania's Old Venetian Harbour is an integral part of the town's history, dating back to the 14th century. Take a stroll along the iconic harbour and marvel at its beauty as well as the vibrant atmosphere. One of the most notable features is the Venetian Lighthouse, which is among the oldest lighthouses in the world. Although no longer operational, it has been renovated and stands as a testament to Chania's rich past.
Chania Archaeological Museum
The Chania Archaeological Museum is a treasure trove of artifacts and information showcasing Crete's ancient history. The museum is housed within the beautifully restored 16th-century church of St. Francis. The exhibition covers various periods of Cretan history, ranging from the Neolithic to the Roman era. Key highlights include:
Intricately designed Minoan pottery
Fascinating sculptures
Remarkable late-Roman mosaics
A visit to this museum offers a unique glimpse into the region's fascinating past and is highly recommended for history buffs.
Ancient Aptera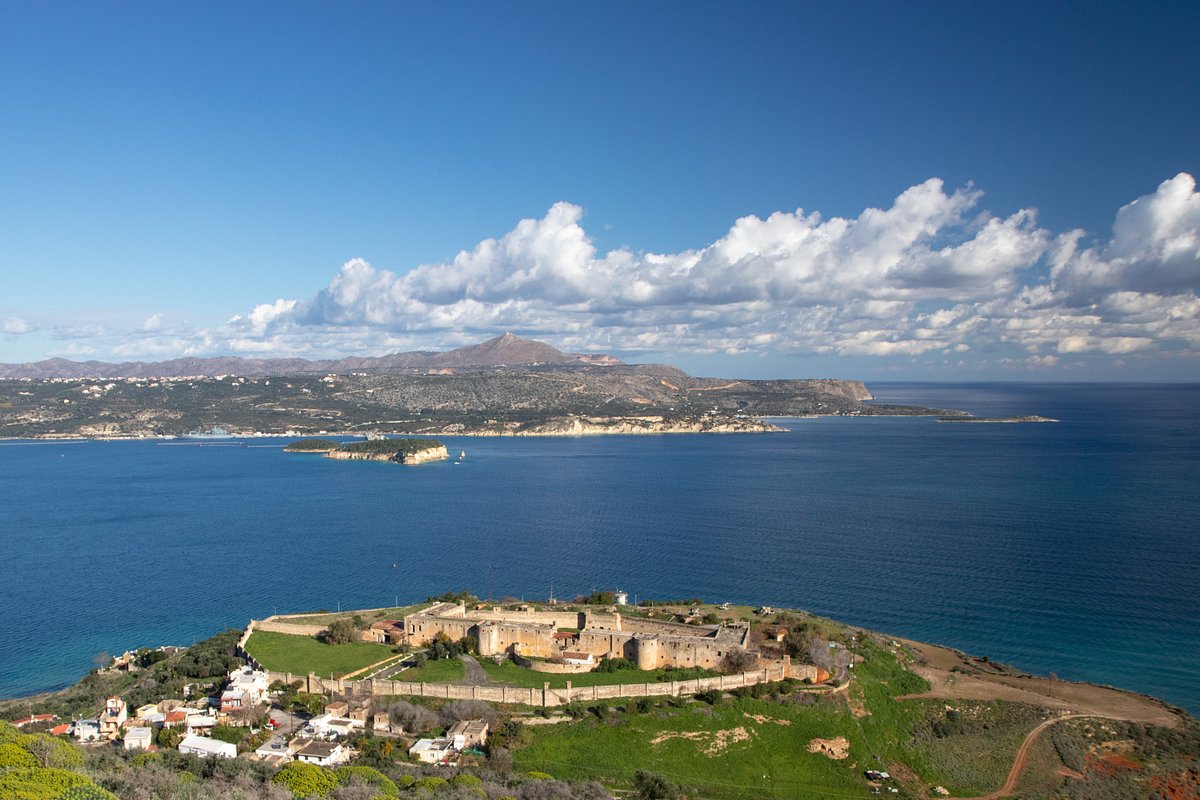 Located on a hilltop, surrounded by stunning panoramic views, the Ancient Aptera is a significant archaeological site in Crete. Founded during the Minoan period, it later became a powerful city during the Hellenistic era. Visitors can explore:
The ruins of temple structures
Roman cisterns
A well-preserved theatre
An ancient Koules Fortress
The site serves as a compelling window into the lives of the people who inhabited the region thousands of years ago. Take a leisurely walk around the site and let the imaginative narratives unfold.
Natural Beauty
Samaria Gorge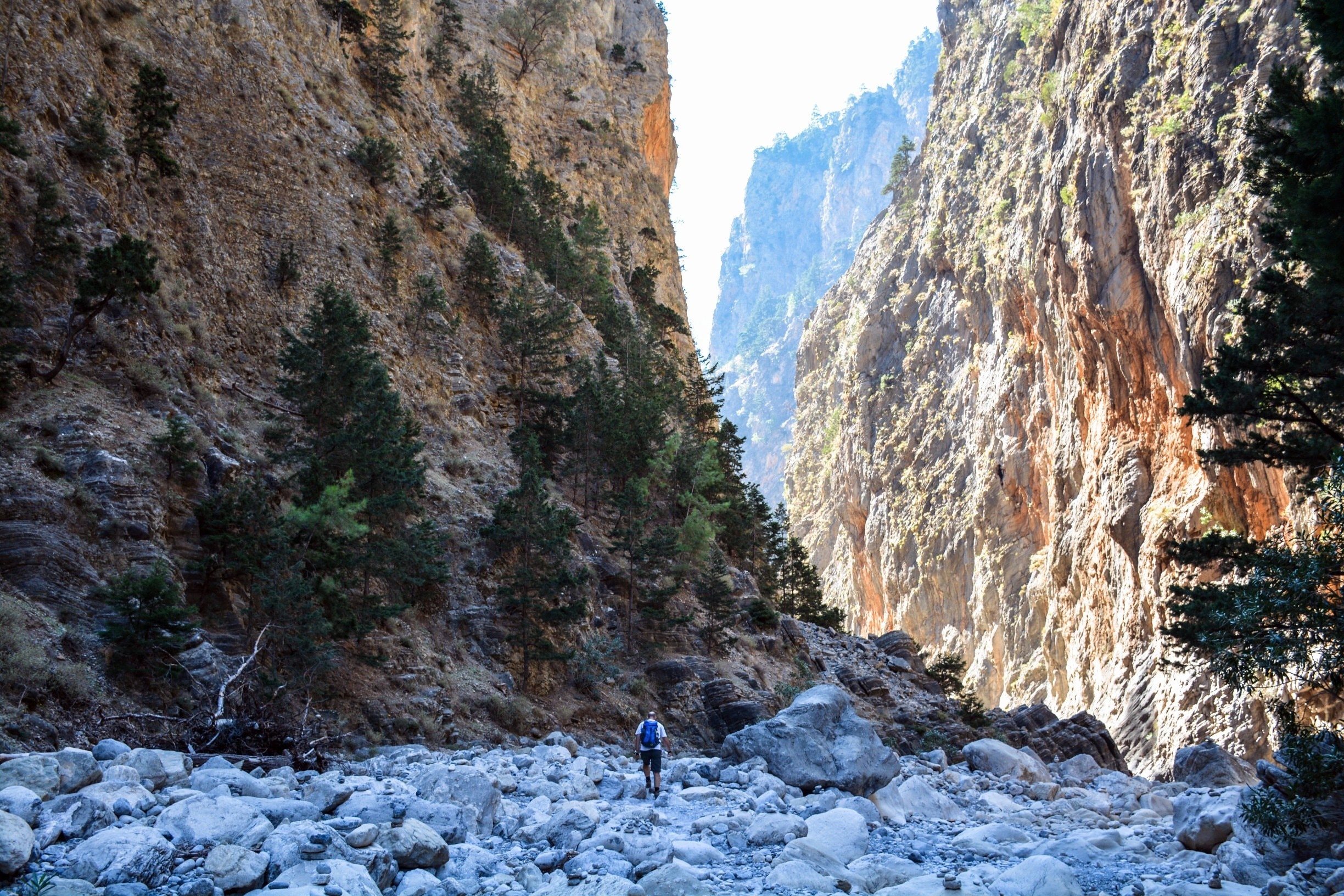 The Samaria Gorge is a magnificent natural wonder in Chania, Crete, and a must-visit destination for nature enthusiasts. The gorge stretches for approximately 16 km through the White Mountains, providing an opportunity for an adventurous hike. The starting point of the hike is at the Xyloskalo, located near the Omalos plateau. Along the way, hikers can admire the stunning landscapes, local flora and fauna, and take breaks at rest points.
Balos Beach and Lagoon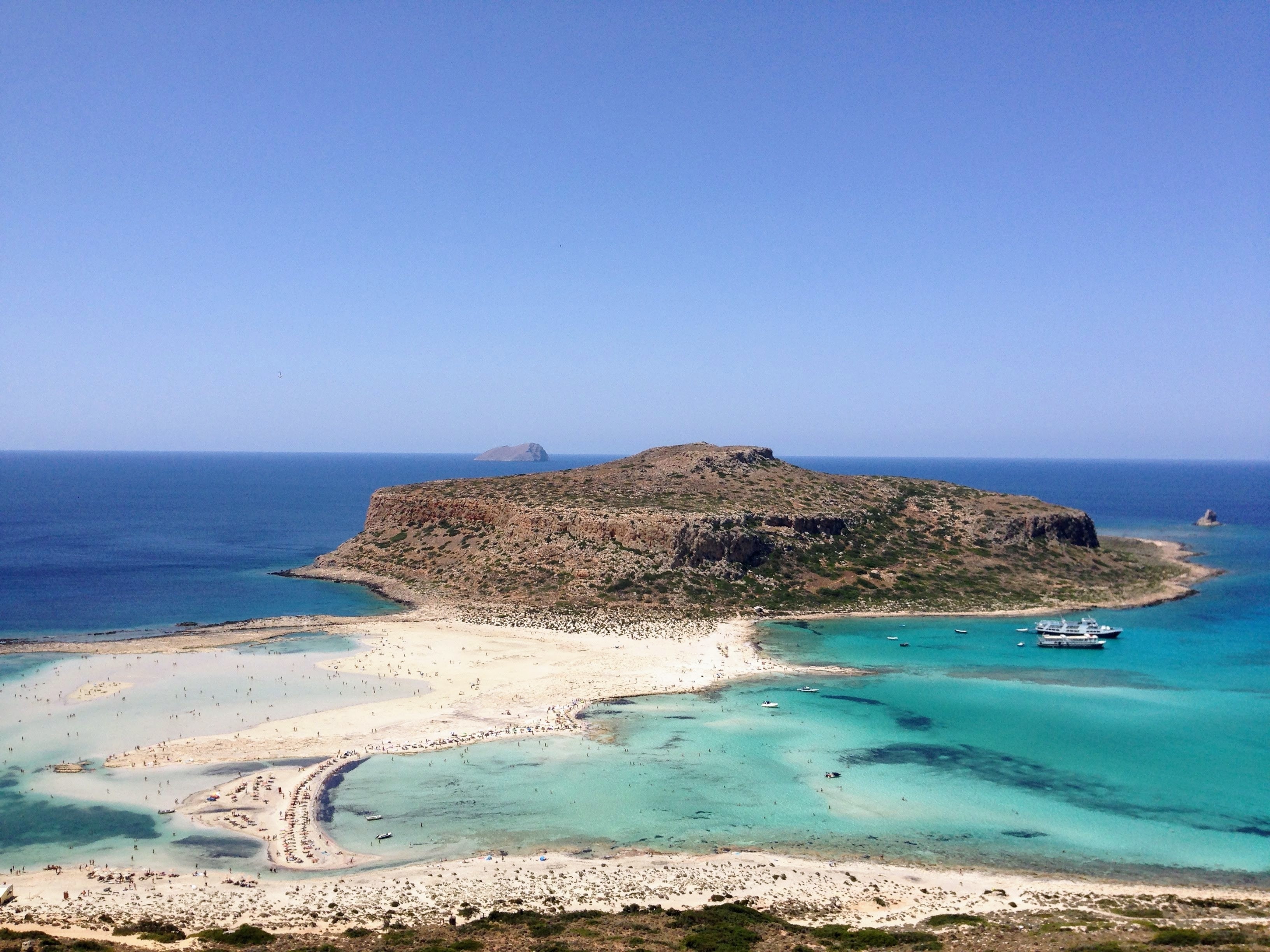 Balos Beach, situated about half an hour west of Chania town, is renowned for its exotic beauty and crystal-clear waters. The beach is easily accessible by boat, either through a private charter or tour boat from Kissamos Bay. Alternatively, it can be reached by a one-hour drive on the National Highway and a gravel dirt trail. The picturesque beach features soft white sand, a turquoise lagoon, and shallow waters, making it an ideal destination for families and beach lovers alike.
Elafonisi Beach
Elafonisi Beach is another stunning location in the Chania region of Crete, boasting powdery pink sand and clear, shallow waters perfect for swimming and snorkelling. Known for its unique natural environment, the beach is protected by the Natura 2000 network and serves as a nesting site for sea turtles. Visitors can access Elafonisi Beach by car or join organised day trips, which often include transportation and guided tours to nearby attractions.
Culinary Experiences
Local Food Markets
Chania is well-known for its rich and wholesome flavours, offering a taste of the original Mediterranean diet. At the Chania Market Hall, visitors can indulge in a range of local Cretan delicacies, such as olives, meat, and typical pastries like kalitsounia – a salty or sweet cheese pie.
The market hall offers a lively atmosphere, with a wide variety of fresh produce and artisanal products to browse and sample. It's an ideal spot for food enthusiasts to experience the spirit and authentic flavours of Chania.
Wine Tasting
Wine culture runs deep in Chania, with the region producing a fantastic variety of wines that highlight the unique terroir of Crete. One establishment worth visiting is Oinoa, a Mediterranean wine bar and restaurant located in the west of the old town. They pay tribute to Greek farmers, fishermen, and local winemakers by showcasing their products in a unique and well-curated menu.
For a more immersive experience, consider joining a guided wine tour through some of Chania's beautiful vineyards and tasting rooms. This is not only an excellent opportunity to sample a variety of Cretan wines but also to learn about the history and techniques behind their production.
Remember that in Chania, you'll also find several gourmet restaurants where renowned chefs have elevated the island's traditional cuisine. This allows you to enjoy unique culinary experiences, appreciating local flavours and techniques that have been refined in conjunction with the local wine culture.
Cultural Attractions
Greek Dance Performance
While in Chania, experiencing a traditional Greek dance performance is a must. These vibrant and energetic displays showcase the rich history and culture of the region. Usually performed by local folk-dance troupes, these performances offer an insight into the island's traditions, costumes, and music. Often accompanied by live musicians playing traditional instruments, it is a delightful way to immerse oneself in the local culture. Various venues around Chania host such performances, including theatres and cultural centres.
Pottery Workshop
Another way to dive into the local culture is by participating in a pottery workshop. Chania is home to several skilled ceramics artists who offer workshops for visitors. These hands-on experiences allow you to learn the ancient techniques of pottery-making that have been passed down through generations. Under the tutelage of a master potter, you'll be able to get your hands dirty and create your very own traditional Greek artefacts. These workshops are not only informative but also a fun way to spend an afternoon exploring the beautiful art of pottery-making in Chania.
Leisure Activities
Boat Trips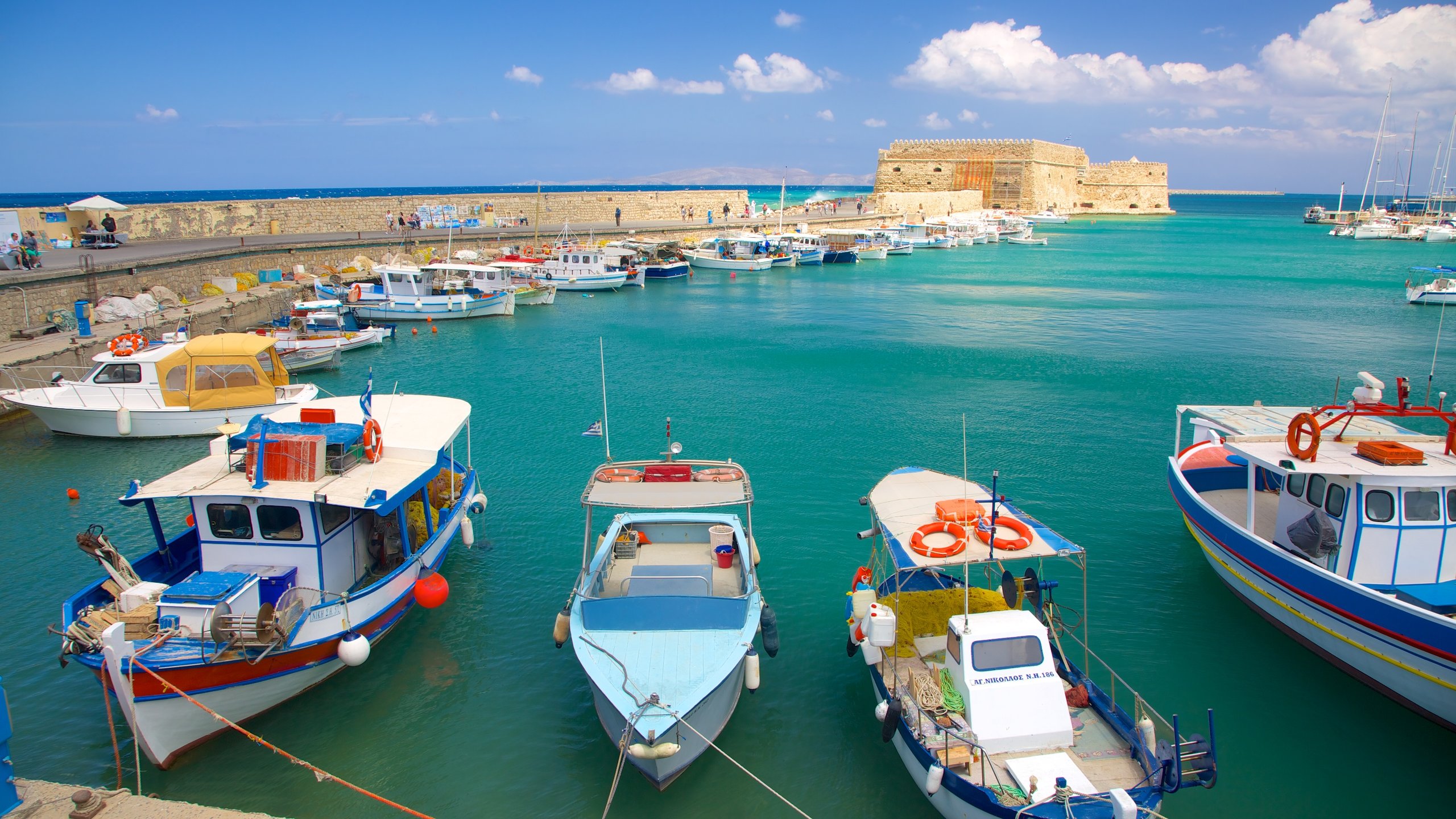 Chania offers a variety of boat trips for visitors looking to explore the stunning coastline. These excursions range from short tours on glass-bottomed boats for turtle spotting to half-day trips along the coast of western Crete. These trips are perfect for enjoying the breathtaking views of the region's beaches and turquoise waters while learning about the area's rich history and vibrant marine life. Additionally, some tours provide snorkeling equipment, allowing travellers to get closer to the underwater world.
Sunset Walk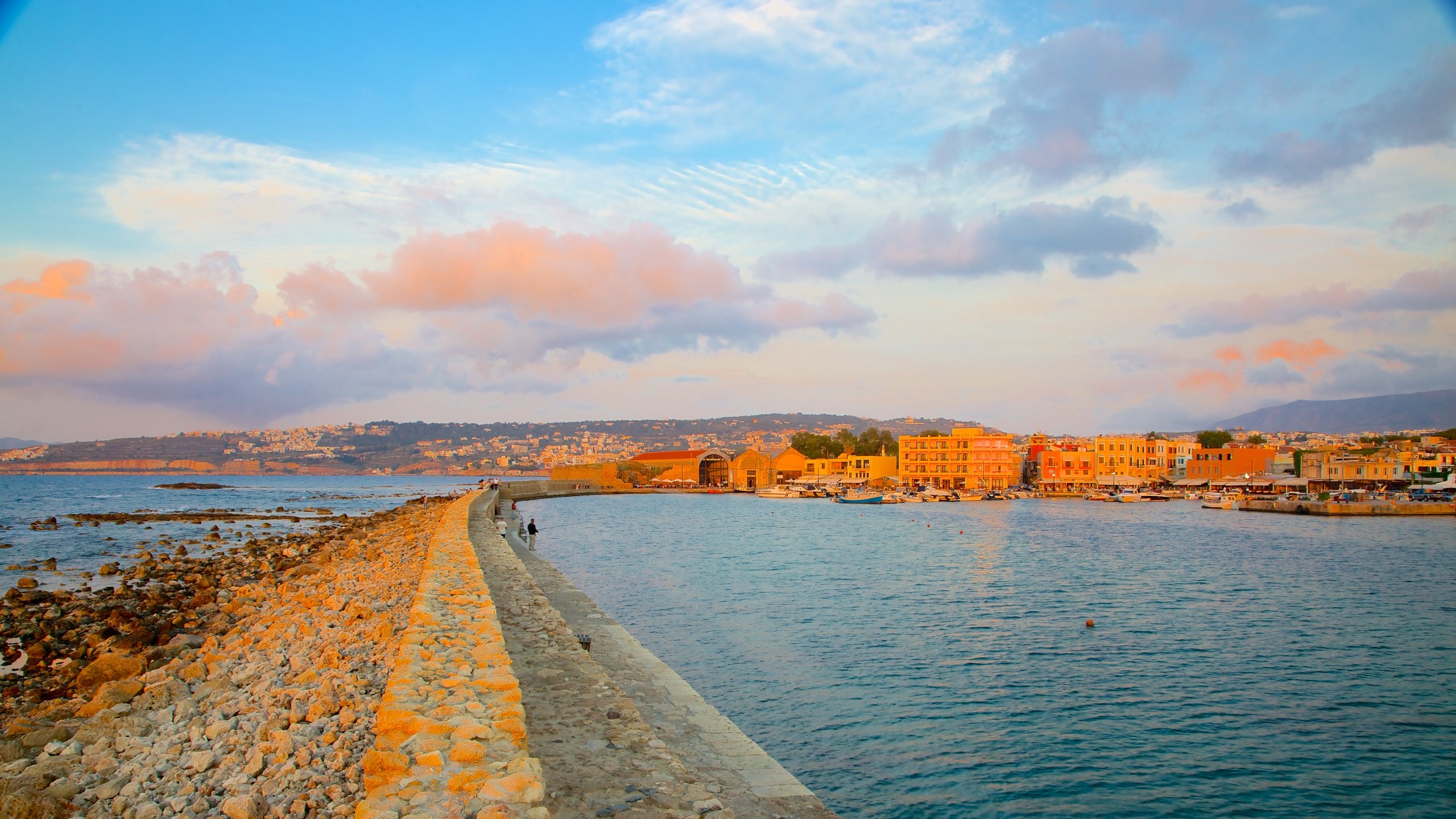 Chania has a picturesque Venetian harbour and lighthouse that offer spectacular views during sunset. One popular activity is taking a leisurely 15-minute walk along Chania's old Venetian seawall to the 19th-century lighthouse. This stroll provides unparalleled views of the old port and Chania's old town, creating memorable photo opportunities and a chance to unwind after a day of exploring the city. The walk is suitable for all ages and fitness levels, making it an ideal way to spend an early evening admiring the stunning natural surroundings of Chania.
Eleni Vasiliadis, a native of the picturesque island of Corfu and co-founder of Greek Island, is a seasoned traveller, accomplished writer, and passionate advocate for Greek culture and cuisine.