Tucked away on the north coast of Crete, Georgioupolis is a picturesque village offering a serene retreat for travellers seeking a blend of natural beauty and cultural experiences. Known for its stunning beaches, lush green surroundings, and rich history, this captivating destination is the perfect place for visitors looking to indulge in a diverse range of activities and attractions.
From lounging on the gorgeous stretches of sand to exploring the neighbouring villages, Georgioupolis provides ample opportunities for memorable adventures. Its strategic location near the Chania Prefecture and Apokoronas region makes it an ideal base for day trips and excursions, allowing travellers to delve deeper into the Cretan lifestyle and discover the many hidden gems scattered throughout this mesmerising island.
Whether visitors wish to embark on thrilling off-road safari tours, indulge in local gastronomy, or simply relax and soak up the Mediterranean sun, Georgioupolis truly caters to all tastes and preferences, promising an unforgettable escape in the enchanting land of Crete.
Top Beaches
Kalivaki Beach
Kalivaki Beach, located near the village centre, is a quiet and picturesque place to soak up the sun. With its lush green surroundings, golden sand and shallow waters, it's an ideal spot for families and those looking for a peaceful day at the beach. There are several tavernas nearby where you can enjoy a refreshing drink and a meal. The calm, shallow waters make this beach a perfect spot for swimming and sunbathing.
Glyka Nera Beach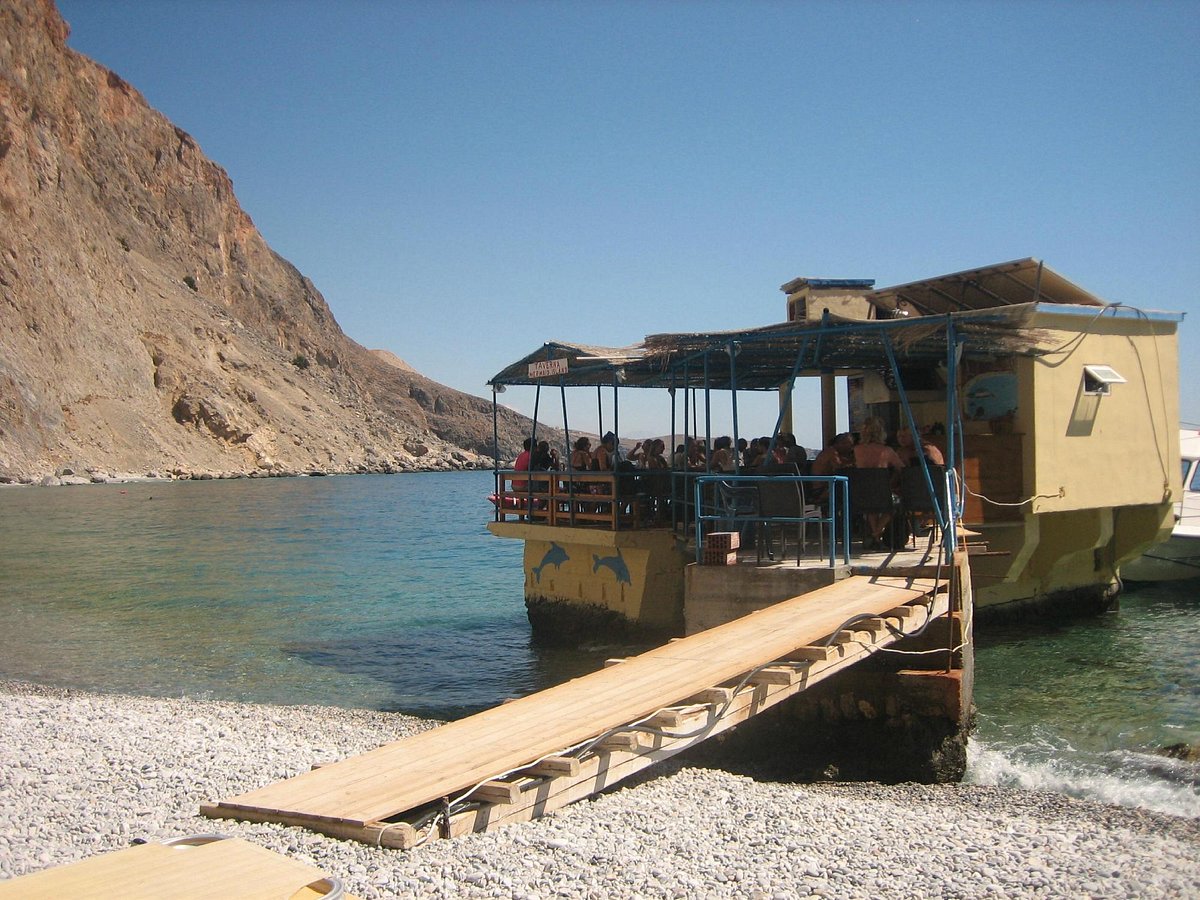 Glyka Nera, also known as "Sweet Water Beach", is a unique and secluded spot. It's named after the fresh water springs that emerge from the sand, providing a distinct feature to this location. To reach Glyka Nera, you'll need to embark on a small hike or take a boat trip from nearby Chora Sfakion. The beach boasts pebbles and turquoise waters, and it's surrounded by towering cliffs. Keep in mind, facilities here are limited, so it's a good idea to bring some snacks and water with you.
Chrysi Akti Beach
Chrysi Akti, or "Golden Beach", is located about 22 km from Georgioupoli. Known for its clean sandy shores and crystal-clear waters, this beach is a prime destination for sunbathers and swimmers alike. Chrysi Akti is a family-friendly beach with shallow waters, making it safe for children to play. Various watersports activities are also available at this beach, such as windsurfing and paddleboarding. Moreover, you'll find several cafes and restaurants lining the beach, offering a wide range of dining options and refreshments.
Cultural Experiences
Agios Nikolaos Chapel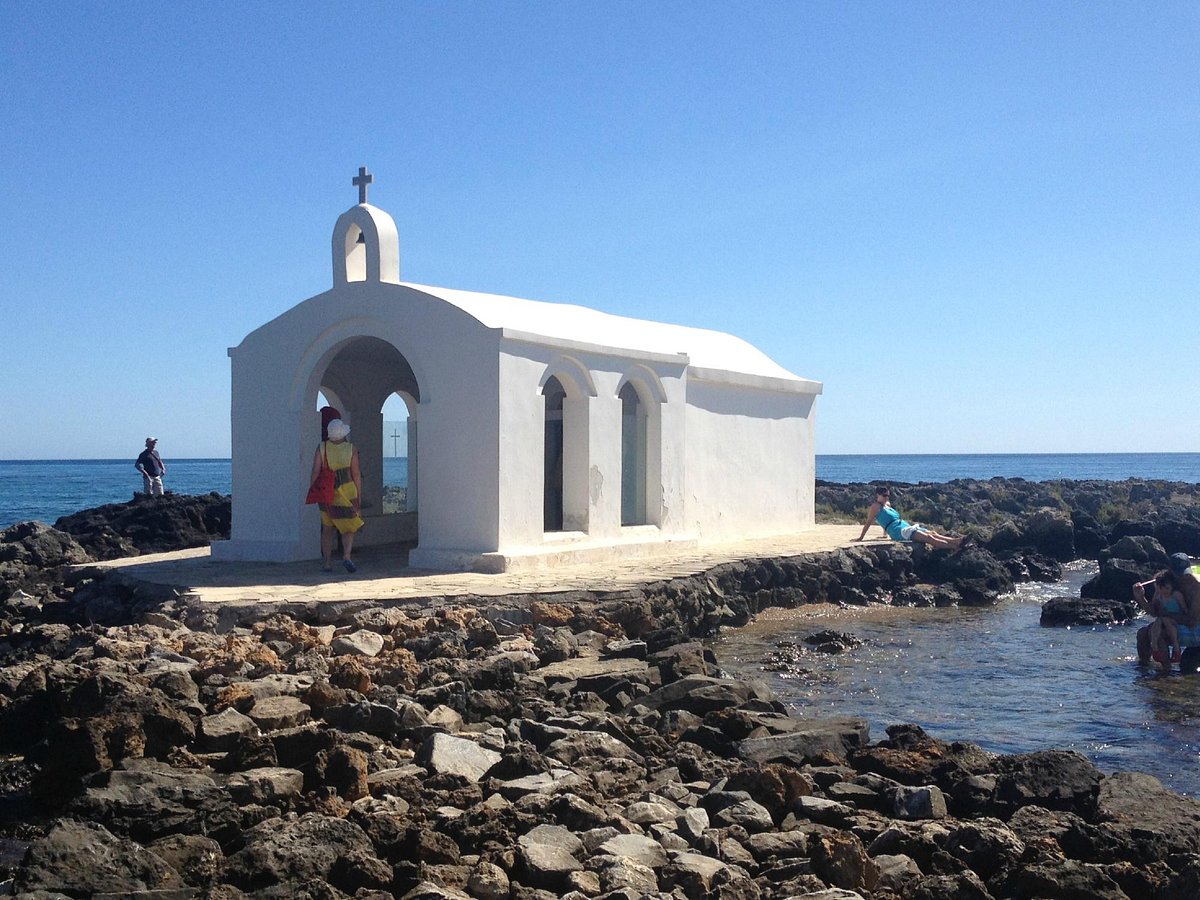 Agios Nikolaos Chapel is a lovely small church situated on a tiny island connected to Georgioupolis by a stone pier. One can walk along the pier to visit the charming chapel. It offers fantastic views of the sea and the surrounding mountains, making it a perfect spot for photography enthusiasts. The picturesque setting is also ideal for peaceful moments of contemplation.
Moni Preveli Monastery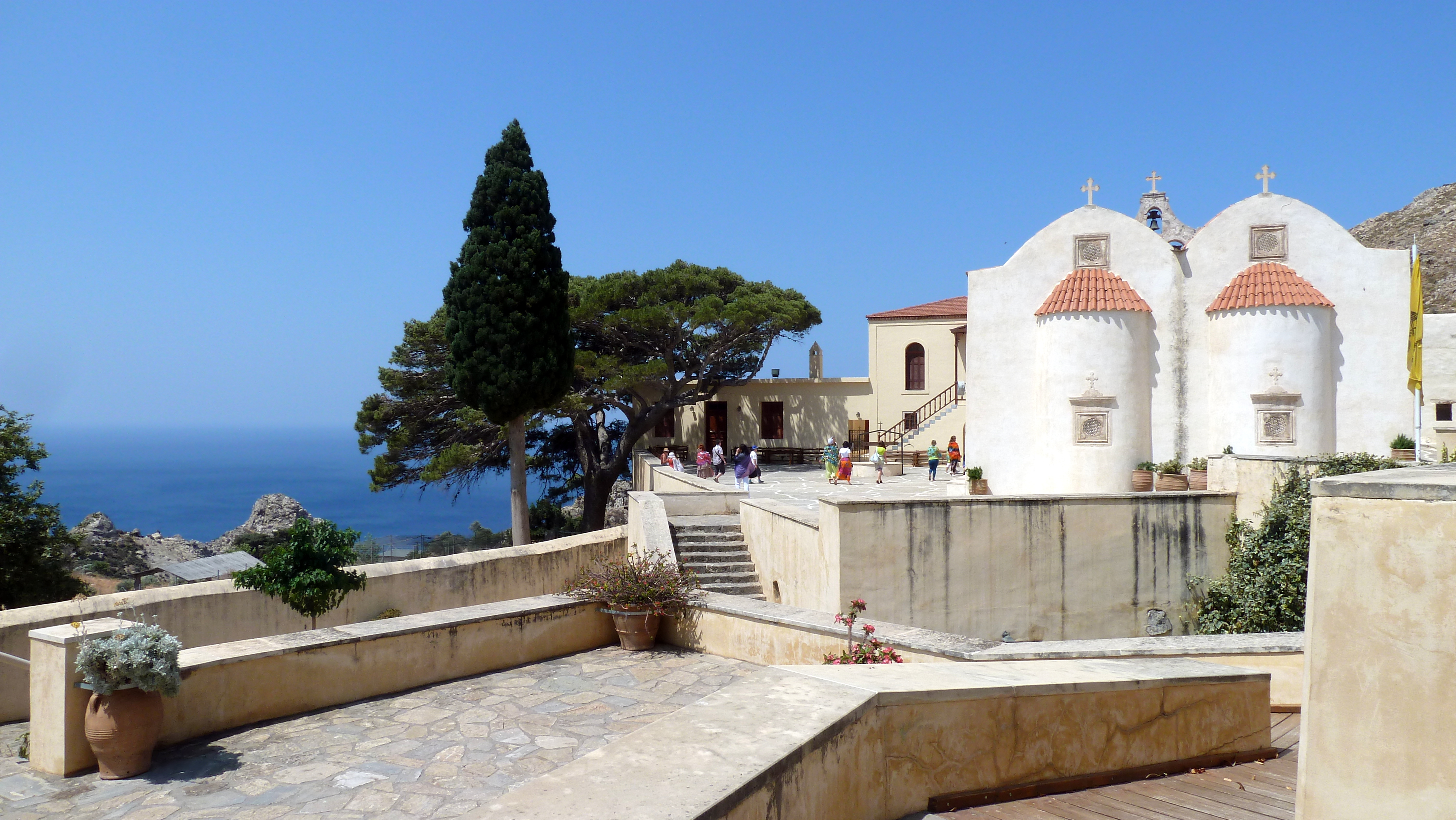 Situated about 40 km south of Georgioupolis, the Moni Preveli Monastery is a fascinating historical and religious site. Dating back to the 16th century, the monastery is dedicated to St. John the Theologian and has played a significant role in Crete's history. It comprises two main buildings: the Kato (Lower) Monastery, which is mostly in ruins, and the Piso (Upper) Monastery, which is still active today. The Piso Monastery has a small museum showcasing religious artefacts, old documents, and items from both World Wars. Moni Preveli is not only essential for its religious and historical significance but also for its incredible views of the Libyan Sea and surrounding landscape.
Argiroupoli Springs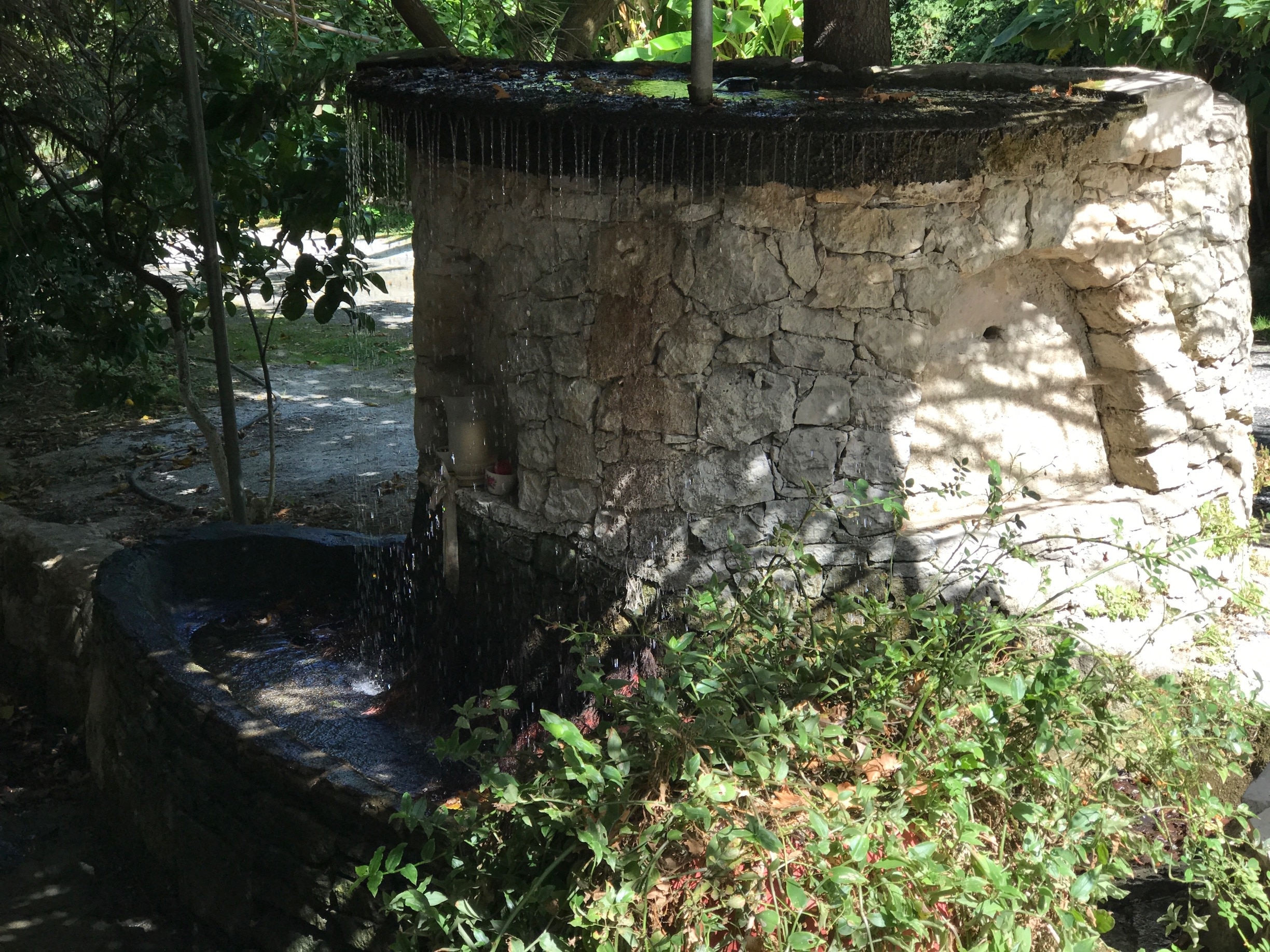 Located about 21 km from Georgioupolis in the picturesque village of Argiroupoli, the Argiroupoli Springs are a delightful natural attraction. The lush area is famous for its waterfalls and springs, which create a refreshing and serene atmosphere. Visitors can enjoy a leisurely stroll along the pathways lined with towering plane trees while listening to the calming sound of rushing water. Numerous traditional tavernas nearby offer delicious Cretan cuisine and the chance to sample local delicacies. The combination of the beautiful greenery, sparkling water, and delightful aromas from the tavernas make the Argiroupoli Springs a delightful stop for any cultural experience in Georgioupoli.
Outdoor Activities
Georgioupoli, Crete offers a variety of outdoor activities for you to enjoy. With its picturesque landscapes and rich history, there are plenty of exciting adventures awaiting you.
Lake Kournas
Lake Kournas is a breathtaking freshwater lake and a must-visit spot in Georgioupoli. It is the only natural freshwater lake on the entire island. Visitors can enjoy activities such as:
Swimming: The crystal-clear waters are perfect for a refreshing swim.
Pedal boating: Rent a pedal boat and explore the lake at a leisurely pace.
Wildlife spotting: The surrounding area is home to various bird species and turtles, making it ideal for nature enthusiasts.
Dining: There are plenty of tavernas nearby, offering delicious local cuisine.
Frangokastello Fortress
The historical Frangokastello Fortress is a fascinating place to visit. This Venetian fortress was built in the 14th century to protect the coast from pirates. Here's what to expect during your visit:
History: Learn about the storied past of this impressive fortress, including tales of battles and pirate raids.
Beaches: The surrounding beaches provide a delightful spot for sunbathing and swimming.
Photography: Capture stunning images of the fortress against the backdrop of azure waters and golden sands.
Hiking in Imbros Gorge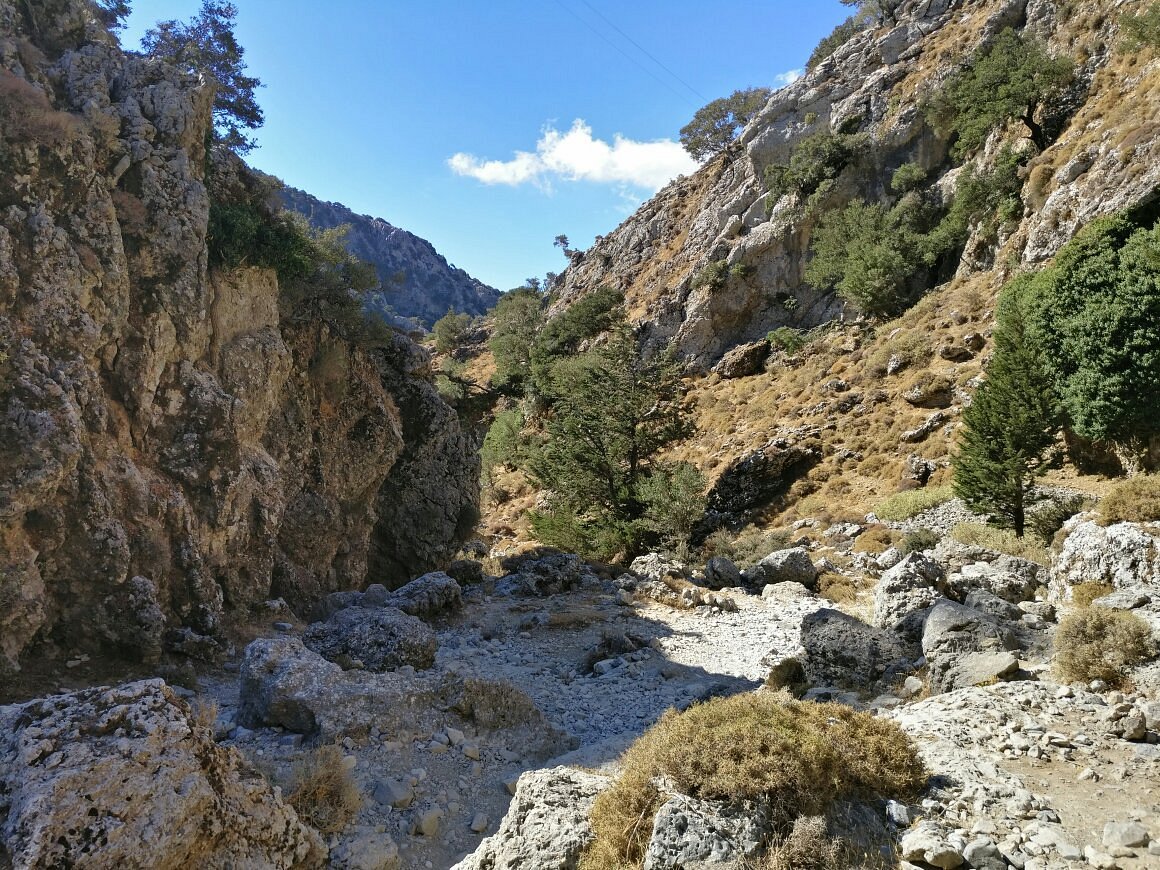 For the adventurous travellers, hiking through the Imbros Gorge is a thrilling experience. This 11km-long gorge offers exceptional views and a moderately challenging trail, perfect for hiking enthusiasts. During your hike, you can expect to:
Discover diverse flora and fauna: Imbros Gorge is home to various plant species and wildlife such as goats and birds.
Enjoy stunning views: The trail offers panoramic views of the gorge and surrounding mountains.
Learn about local history: The gorge has a rich history, including the role it played during World War II.
In conclusion, Georgioupoli, Crete offers outdoor activities for every taste and skill level. From the serene beauty of Lake Kournas and the historical charm of Frangokastello Fortress to the adventure-filled hike through Imbros Gorge, you are sure to create lasting memories during your stay.
Local Cuisine
Georgioupoli, a charming coastal village in Crete, Greece, offers an exquisite array of local cuisine to delight your taste buds. In this section, we will focus on three popular Cretan delicacies: Cretan Cheese, Dakos, and Kalitsounia Pastries.
Cretan Cheese
Cretan cheeses form an integral part of the island's culinary heritage. Known for their rich flavours, they are produced using traditional methods with milk from sheep and goats. Some noteworthy cheeses include:
Graviera: This hard, slightly sweet cheese is made from sheep's milk or a blend of sheep and goat milk. With a nutty taste, it is perfect for grating or eating as is.
Mizithra: A soft, white cheese made from sheep's or goat's milk. It comes in two varieties – fresh (sweet) and aged (slightly sour), suitable for adding to salads, pastries or serving as a dessert with honey.
Anthotyros: Similar to Mizithra, but with a firmer texture, it is perfect for grating and sprinkling over pasta dishes or salads.
Dakos
Dakos, also known as "Koukouvayia", is a traditional Cretan dish comprising a base of barley rusk topped with ingredients such as tomatoes, feta cheese, olives, capers, and a drizzle of olive oil. This appetising salad-like dish is not only flavoursome but also nutritious, highlighting the essence of Cretan cuisine. The rusk's crunchy texture paired with the fresh, succulent toppings creates a delightful contrast that you can't resist.
When in Georgioupoli, make sure to sample Dakos at local tavernas, such as Babis Taverna, where you can also indulge in a variety of Mediterranean and Greek dishes.
Kalitsounia Pastries
Kalitsounia pastries, also known as "Cretan pies", are little treasures filled with various ingredients, making them a versatile treat. These crescent-shaped pastries come in sweet and savoury varieties, such as:
Sweet Kalitsounia: Often filled with soft, sweet Mizithra cheese and sometimes mixed with honey for added flavour. These delectable pastries are a delightful end to any meal or a perfect snack as you explore Georgioupoli.
Savoury Kalitsounia: Typically filled with a combination of greens, cheese, and herbs, these savoury pastries make for a tasty appetiser or a light snack. They pair wonderfully with local wines or a cold beer on a hot summer's day.
Whether sweet or savoury, Kalitsounia pastries are a must-try when sampling the local cuisine in Georgioupoli.
Hailing from the historic city of Thessaloniki, Nikos Tsakiris is a passionate explorer, seasoned writer, and co-founder of Greek Island, the definitive travel blog for the Greek Islands.