Stalis, a quaint coastal town on the idyllic island of Crete, Greece, offers a delightful mix of rich history, vibrant culture, and stunning natural beauty which combines to create a memorable holiday experience.
Known for its pristine white sandy beaches and crystal-clear waters, this charming destination is ideal for visitors seeking both relaxation and adventure. In the heart of Stalis, you will find an abundance of authentic Greek tavernas, bustling bars, and unique attractions to suit every traveller's taste.
With an extensive range of activities and attractions, visitors are sure to find something to suit all interests. For beach lovers, the signature Stalis Beach offers a picture-perfect spot to unwind and soak up the sunshine while enjoying the serene views of the Mediterranean Sea. Adventurous visitors can explore the numerous water sports possibilities at Zervas Watersports or discover the local marine life at Aquaworld Aquarium & Reptile Rescue Centre.
Beyond the shoreline, the town itself boasts a warm, welcoming atmosphere, providing travellers with a true taste of traditional Greek life. As you wander through the streets of Stalis, you will encounter a variety of cultural gems and opportunities to immerse yourself in the local way of life. From indulging in mouthwatering cuisine at family-run restaurants to shopping for handmade souvenirs, your time in Stalis will provide an unforgettable experience of Greek hospitality and charm.
Beaches in Stalis
Stalis, located on the beautiful island of Crete, offers a number of stunning beaches for visitors to enjoy. The crystal clear waters, golden sands, and range of activities make these beaches popular with both locals and tourists alike.
Stalis Beach
Stalis Beach is a picturesque and well-maintained beach known for its cleanliness and excellent facilities. With plenty of sunbeds and umbrellas for rent, you can comfortably spend the entire day relaxing near the water. The beach also offers accessibility for people with disabilities, providing even more reason for it to be a top choice for many visitors. Additionally, snorkelling around the offshore rocks is a popular activity, thanks to the clear waters and marine life that can be spotted in the area.
Malia Beach
Malia Beach, located just a short distance from Stalis, is famous for its lively atmosphere and energetic nightlife. Featuring an expansive sandy coastline, Malia Beach caters to both those looking for relaxation and those seeking a vibrant party atmosphere. During the day, there are opportunities to enjoy watersports such as jet-skiing and banana boat rides. As the sun sets, beach bars and clubs come to life, providing visitors with an unforgettable party experience.
Hersonissos Beach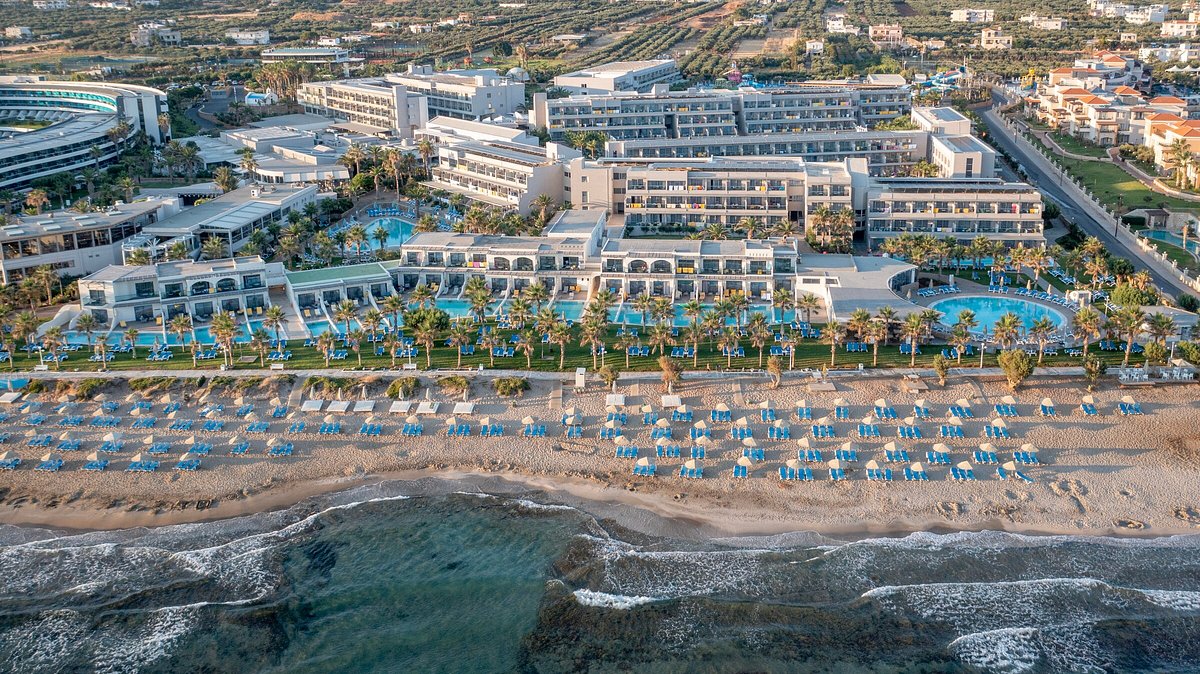 Hersonissos Beach is another popular destination in the area, offering a lovely stretch of sand and crystal-clear waters. This beach boasts a more laid-back and family-friendly atmosphere as it is located away from the nearby bustling nightlife. With an abundance of sunbeds, umbrellas, and nearby cafés and restaurants, Hersonissos Beach is a fantastic destination for a day of relaxation and soaking up the sun.
In summary, the beaches of Stalis, Crete are undoubtedly worth a visit. Whether you're seeking relaxation, activities, or a lively party scene, there's a beach in the Stalis area that will cater to your preferences.
Historical and Cultural Attractions
Lychnostatis Open Air Museum
The Lychnostatis Open Air Museum is a unique attraction that showcases traditional Cretan life, culture, and crafts. Here, you can explore a variety of exhibits that include a traditional windmill, an olive oil press, and a distillery for producing raki — a local alcoholic drink. The museum also features authentic Cretan houses, which offer visitors a rare glimpse into the daily lives of past inhabitants.
Palace of Malia
The Palace of Malia is an impressive archaeological site that dates back to the Minoan period (around 1900 BC). The palace, which was the third largest Minoan palace in Crete, was destroyed and rebuilt multiple times throughout its history, with the most recent reconstruction being in the 16th-century BC. As you stroll through the ruins, you can admire various architectural elements, such as courtyards, a central court, and a theatre area. The Palace of Malia is an excellent destination for history enthusiasts and is sure to transport you back in time.
Aposelemis Dam and Gorge
The Aposelemis Dam and Gorge is a beautiful natural attraction that provides a great opportunity for hiking and exploring Crete's verdant landscape. The dam, built on the Aposelemis River, forms a stunning reservoir surrounded by rugged cliffs and lush vegetation. Hiking along the gorge offers a more adventurous alternative to beach activities, as you navigate the winding trails and marvel at the abundant flora and fauna. A visit to the Aposelemis Dam and Gorge is a perfect way to reconnect with nature and immerse yourself in Crete's captivating landscape.
Natural Attractions
Dikteon Cave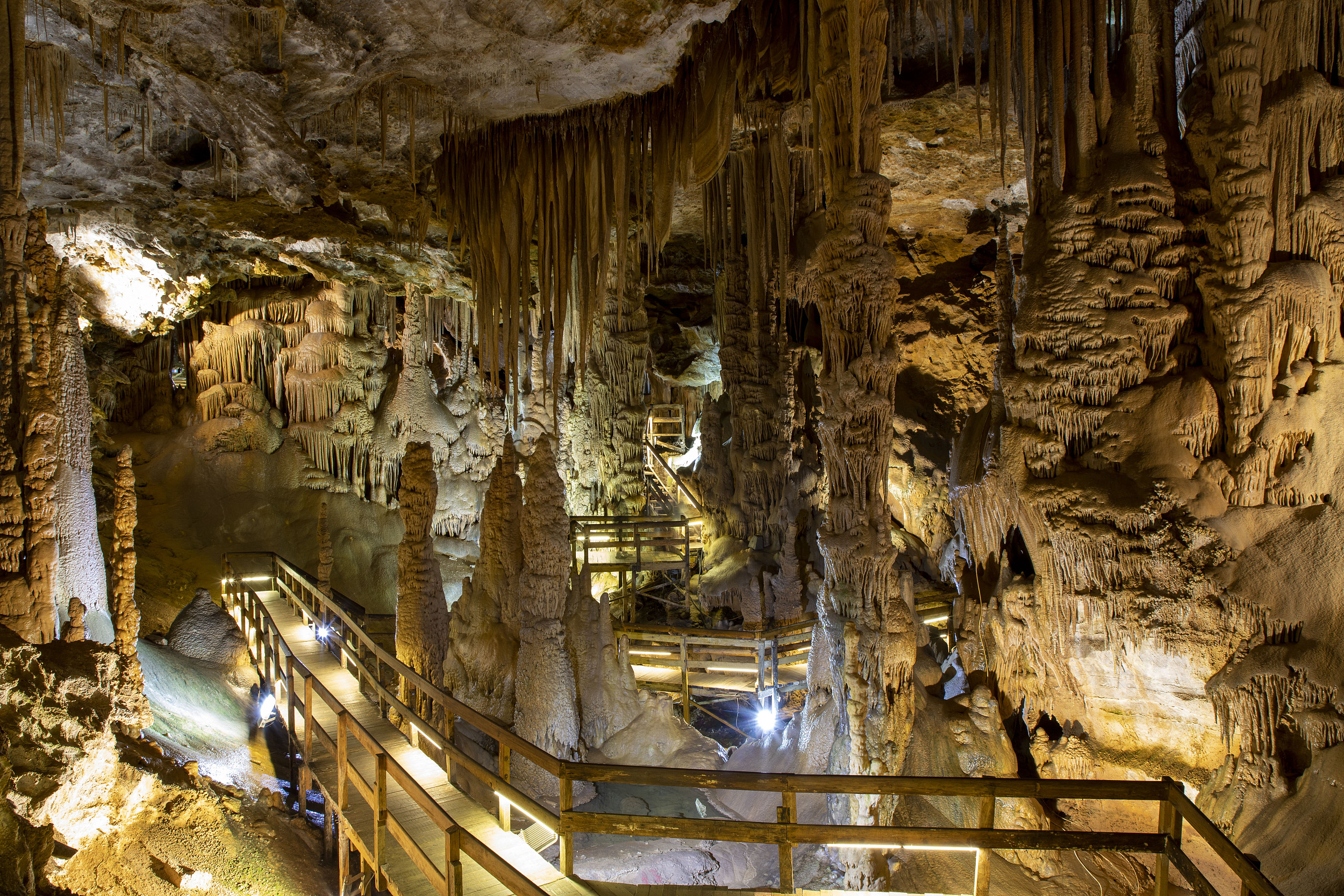 Dikteon Cave, also known as the Cave of Zeus, is a must-see attraction for those visiting Stalis, Crete. This cave is steeped in mythology and legend as the birthplace of the Greek god Zeus. Explore this unique cave and admire its stalactites and stalagmites. Guided tours are available, providing visitors with an opportunity to learn about the cave's history and geology.
Cretaquarium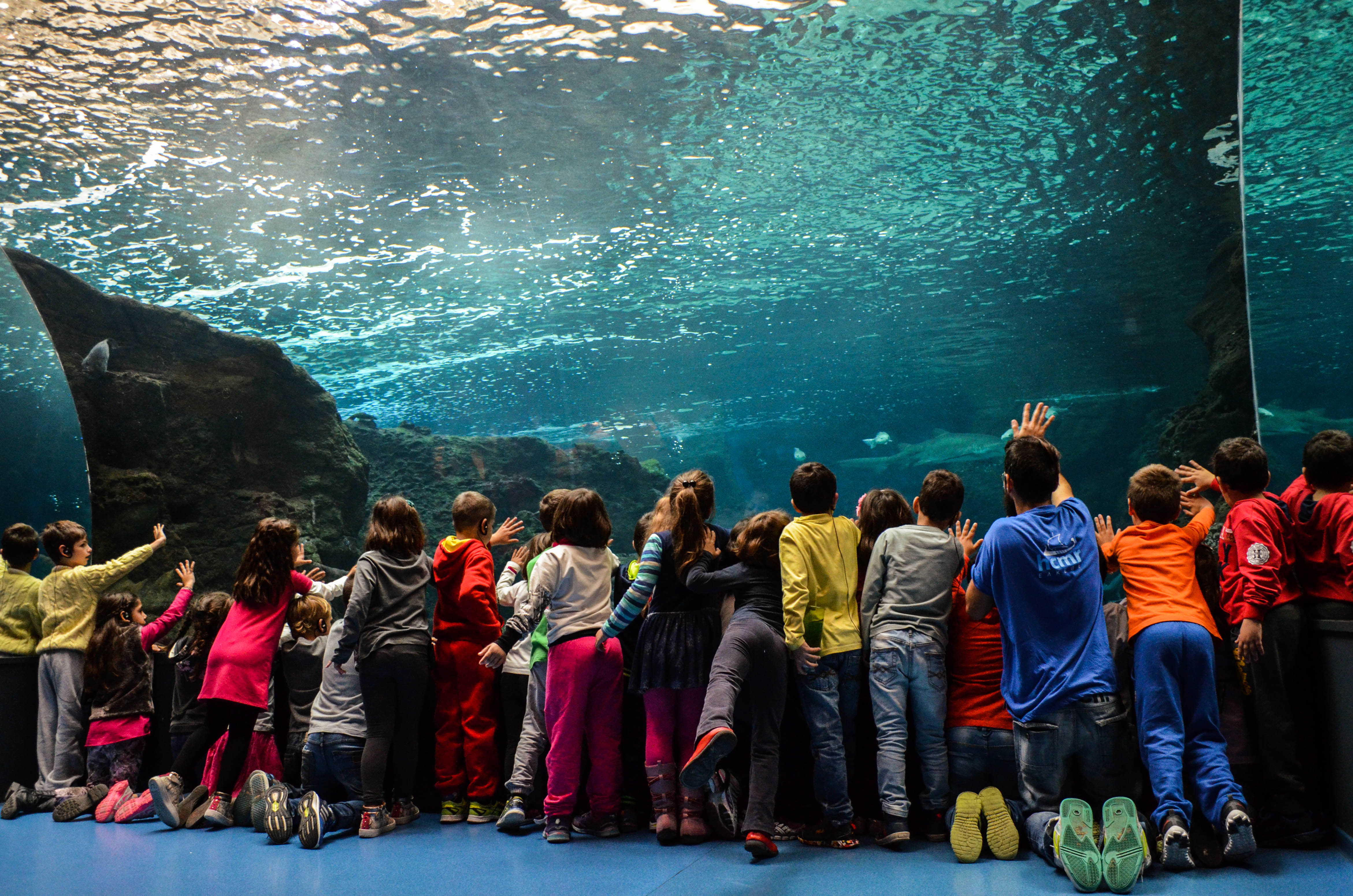 A visit to the Cretaquarium in Crete offers guests a fascinating journey through the underwater world of the Mediterranean Sea. This modern aquarium is home to an impressive range of marine life, including colourful fish, sharks, and octopuses. With different sections catered to various topics like biodiversity, ecosystems, and conservation, the Cretaquarium is both an educational and enjoyable experience.
| Thematic Area | Example Species |
| --- | --- |
| Mediterranean Biodiversity | Seahorses, corals |
| Deep Sea Odyssey | Sharks, eels |
| Ocean and Sea Turtle | Green turtles |
Aquaworld Aquarium
Aquaworld Aquarium is another top attraction to explore while in Stalis, Crete. This interactive aquarium focuses on the region's local marine life and reptiles, presenting a chance for visitors to learn about and interact with Crete's native species. Be amazed by the vibrant marine life and get up close with fascinating creatures like snakes and lizards.
Opening Hours:

Daily from 10:00 to 18:00

Admission Fee:

Adults: €9
Children: €6
(prices subject to change)

Main Features:

Marine aquarium with local species
Reptile rescue centre for injured or rescued reptiles
Outdoor Activities
Stalis, Crete is a beautiful destination for outdoor enthusiasts who want to experience a variety of activities, from water sports to hiking adventures. This section provides information on some popular outdoor activities in Stalis – hiking/trekking and water sports.
Hiking and Trekking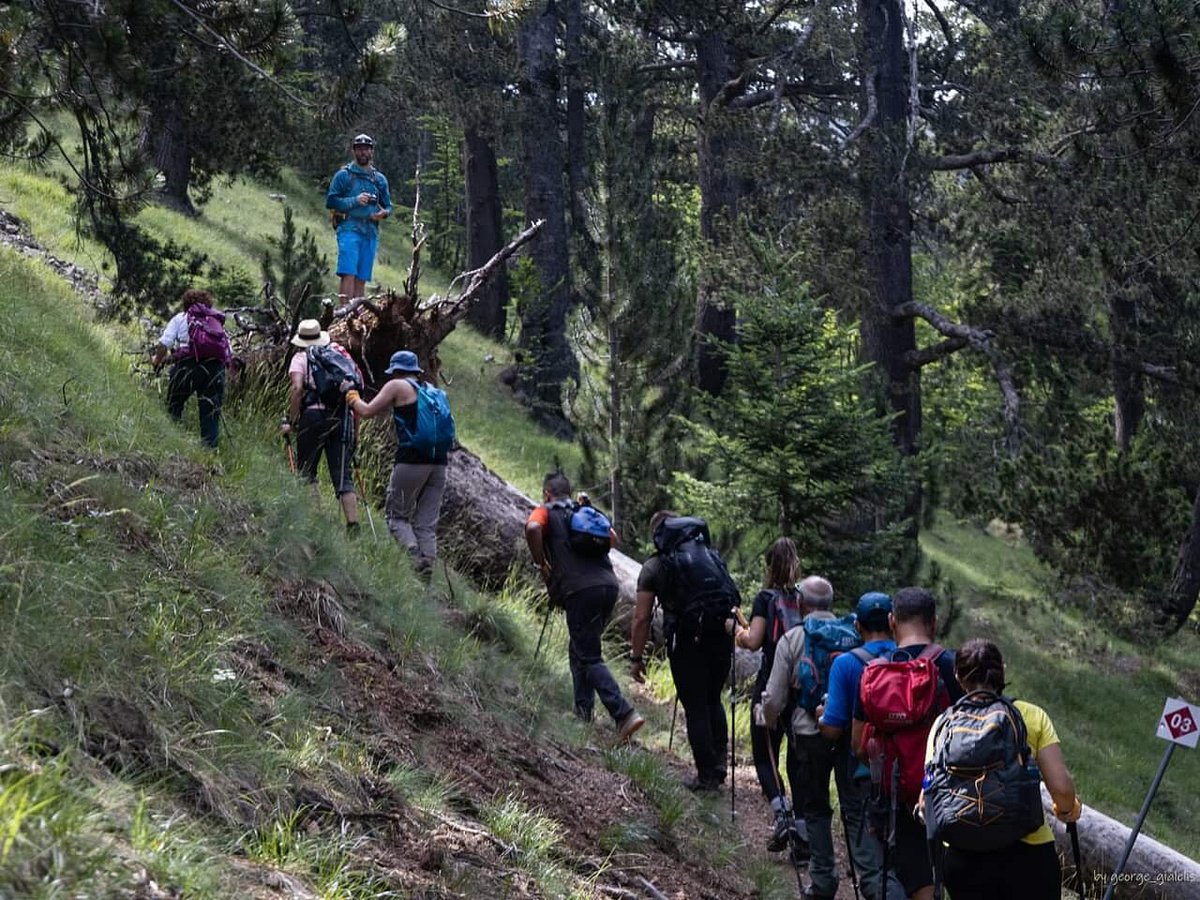 Stalis offers some excellent opportunities for hiking and trekking. The area is home to various trails and scenic spots, which allow you to explore the stunning landscapes of Crete. The natural beauty of the island, combined with its diverse terrain, makes for a memorable hiking experience.
You can hike through gorges and enjoy the breathtaking scenery
Many trails lead to hidden beaches, where you can take breaks for swimming or picnicking
The region is also known for its historic sites, which can be explored during your hikes
Always make sure to wear appropriate footwear and carry necessary supplies, including water, sun protection, and first-aid essentials.
Water Sports
For those seeking water-based adventures, Stalis Beach is the ideal spot to partake in various water sports. Numerous local businesses offer equipment rentals and lessons for anyone interested in trying these activities. Some popular options include:
Kayaking and Canoeing: Paddle along the beautiful coastline, taking in the sights and experiencing Crete from a unique perspective.
Windsurfing: Feel the thrill of gliding across the water's surface using the power of the wind. Stalis offers suitable conditions for beginners and experienced windsurfers alike.
Snorkelling and Scuba Diving: Dive into the crystal clear waters of the Mediterranean and discover an enchanting underwater world teeming with marine life.
Remember to follow safety guidelines and seek professional guidance if you are unfamiliar with any equipment or activities. With a wide range of outdoor activities to choose from, Stalis, Crete promises an unforgettable experience for nature lovers and active travellers alike.
Nightlife and Entertainment
Beach Road Bars and Clubs
Stalis offers a vibrant nightlife scene with various bars and clubs lining its famous Beach Road. Guests can enjoy a mix of international and local tunes as they unwind after a long day of beach adventures. Two noteworthy venues amongst the many options include Ethnic Cafe and Slainte Irish Bar.
Ethnic Cafe is a welcoming establishment where visitors can enjoy their favourite drinks, great music, and warm hospitality by its staff. The bar is opposite Villa Stella, providing an excellent location for tourists and locals.
On the other hand, Slainte Irish Bar offers an amazing atmosphere, where visitors can engage in lively conversations and enjoy an authentic Irish experience. The staff, including Zara, Gill, and George, ensure that guests have a memorable time at the bar.
Cretan Nights
For those seeking a more traditional Cretan experience, Stalis is home to numerous cultural evening events known as Cretan Nights. These evenings showcase the rich culture and history of Crete through live performances of traditional music, dance, and food. These events, held in various venues across Stalis, offer visitors the unique opportunity to immerse themselves in the rhythms and flavours of local life.
During these Cretan Nights, visitors can savour traditional dishes prepared using local ingredients while listening to the mesmerising melodies of Cretan music. Alongside the gastronomical experience, guests are treated to a captivating display of Cretan dance, showcasing the island's distinctive folkloric traditions.
In summary, Stalis provides an array of nightlife and entertainment activities that cater to various preferences. From lively Beach Road bars and clubs to the culturally-enriching Cretan Nights, the town offers an unforgettable nighttime experience that leaves a lasting impression on its visitors.
Day Trips
Heraklion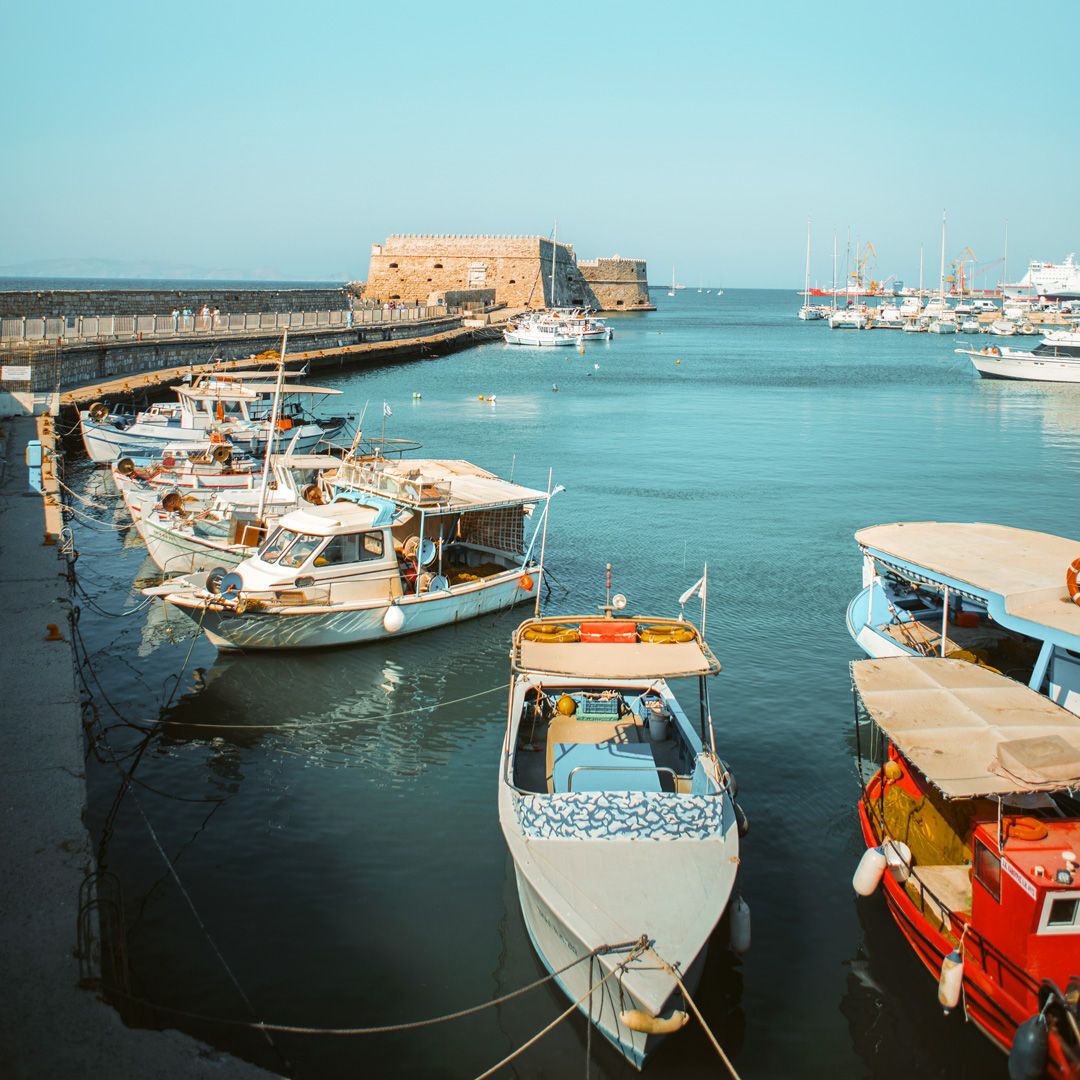 Heraklion, the capital of Crete, is a must-visit destination for those staying in Stalis. Just a 30-minute drive away, the city offers a vibrant mix of history, culture, and modern life. Highlights include the Heraklion Archaeological Museum, which houses artefacts from Minoan civilisation, and the Venetian fortress of Koules. Strolling around the old town, visitors will find impressive architecture, bustling markets, and a variety of shops and cafés.
Knossos Palace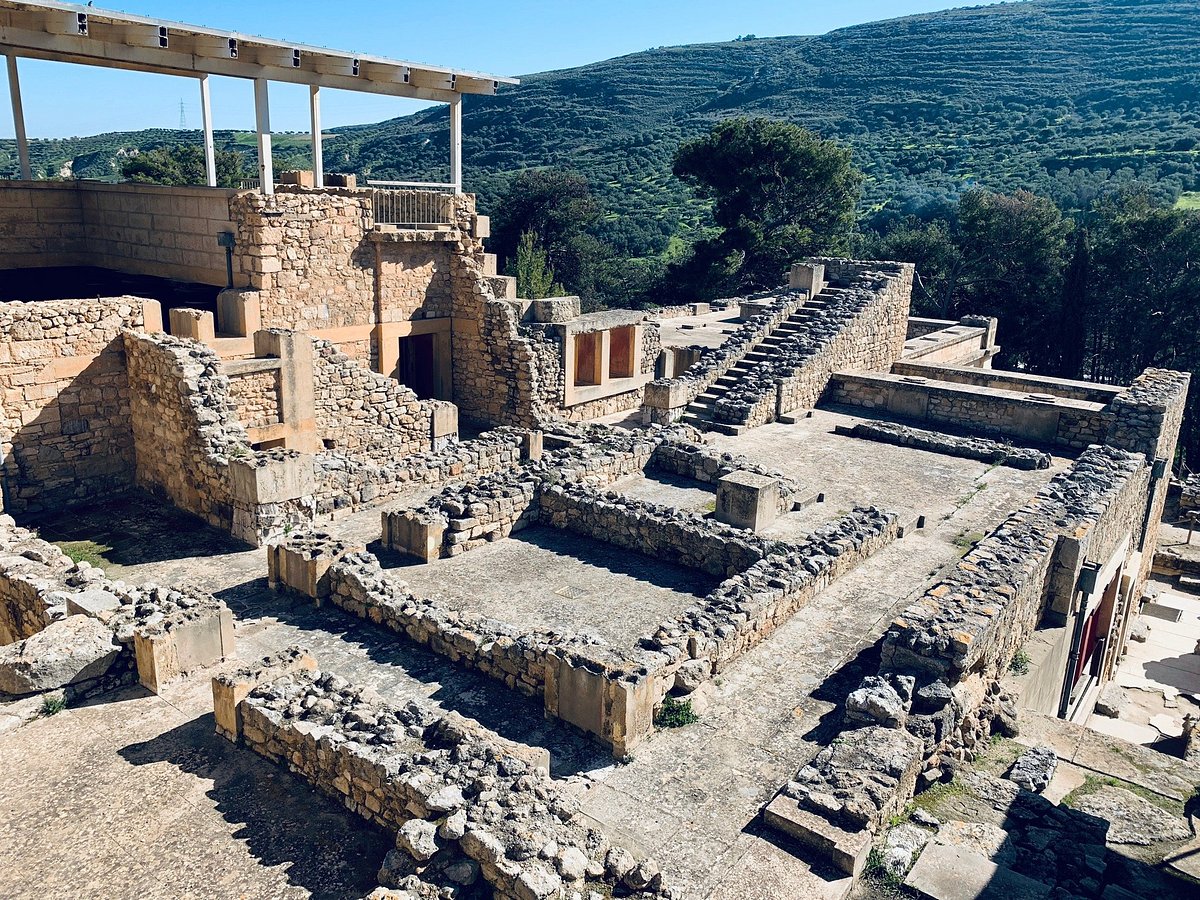 Another fantastic day trip from Stalis is Knossos Palace, located about 35 kilometres from the resort town. As one of the most important archaeological sites in Crete, Knossos Palace is a labyrinth of ruins from the ancient Minoan civilisation. Visitors can explore the reconstructed palace, marvel at the detailed frescoes, and learn about the intriguing mythology surrounding King Minos and the Minotaur. Guided tours are recommended to fully appreciate the history and significance of this remarkable site.
Spinalonga Island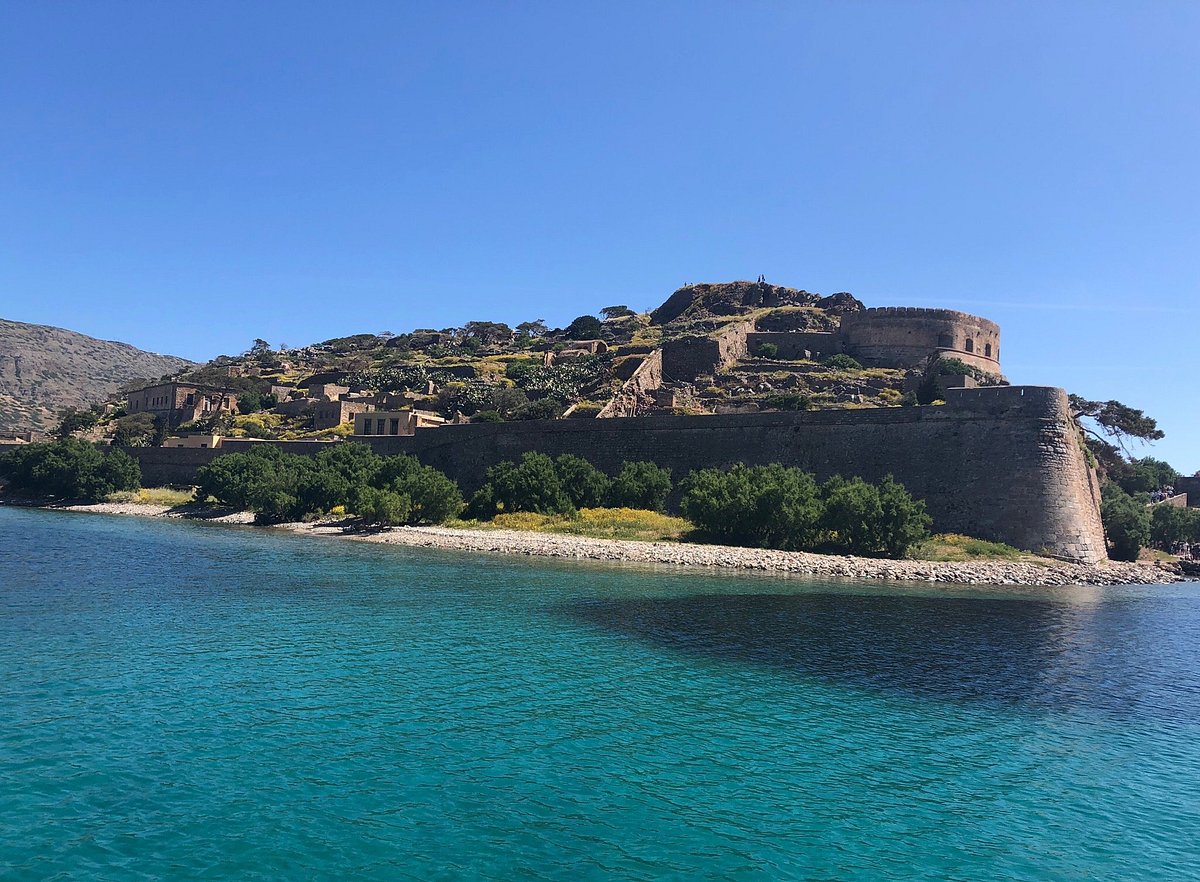 Spinalonga Island, just off the coast of Crete, is a fascinating historical destination that is easily accessible from Stalis. A short boat ride takes visitors to this former leper colony and Venetian fortress. Wander along the narrow streets, explore the well-preserved buildings, and appreciate the incredible views of the surrounding landscape. Don't forget to visit the small museum for a closer look at the island's intriguing past.
Hailing from the historic city of Thessaloniki, Nikos Tsakiris is a passionate explorer, seasoned writer, and co-founder of Greek Island, the definitive travel blog for the Greek Islands.