Visiting Crete in June is an excellent choice for travellers seeking the perfect summer getaway. As the warming trend that began in the Cretan spring advances, holidaymakers are greeted with the island's delightful summer sun. During these months, visitors can expect virtually rain-free holidays and pleasant temperatures, making June ideal for exploring Crete's beautiful landscape and picturesque coastlines.
In June, the average daily temperature ranges between 20°C and 29°C, making days hot with balmy evenings that call for light and cool clothing. With an average humidity level of 66%, the midday heat is moderated by refreshing breezes that drop temperatures further in the evening. Sun-seekers can delight in an 82% chance of sunshine, ensuring ample opportunities for outdoor activities, relaxing beach days and taking in the vibrant island culture.
As summer sweeps across Crete, June is an opportune time to experience the island's warm waters and vibrant natural beauty. Wildflowers can be spotted throughout the region, adding an extra touch of charm to the Cretan landscape. Whether you're seeking relaxation, adventure or a little bit of both, Crete in June promises an unforgettable holiday experience.
Weather Overview in June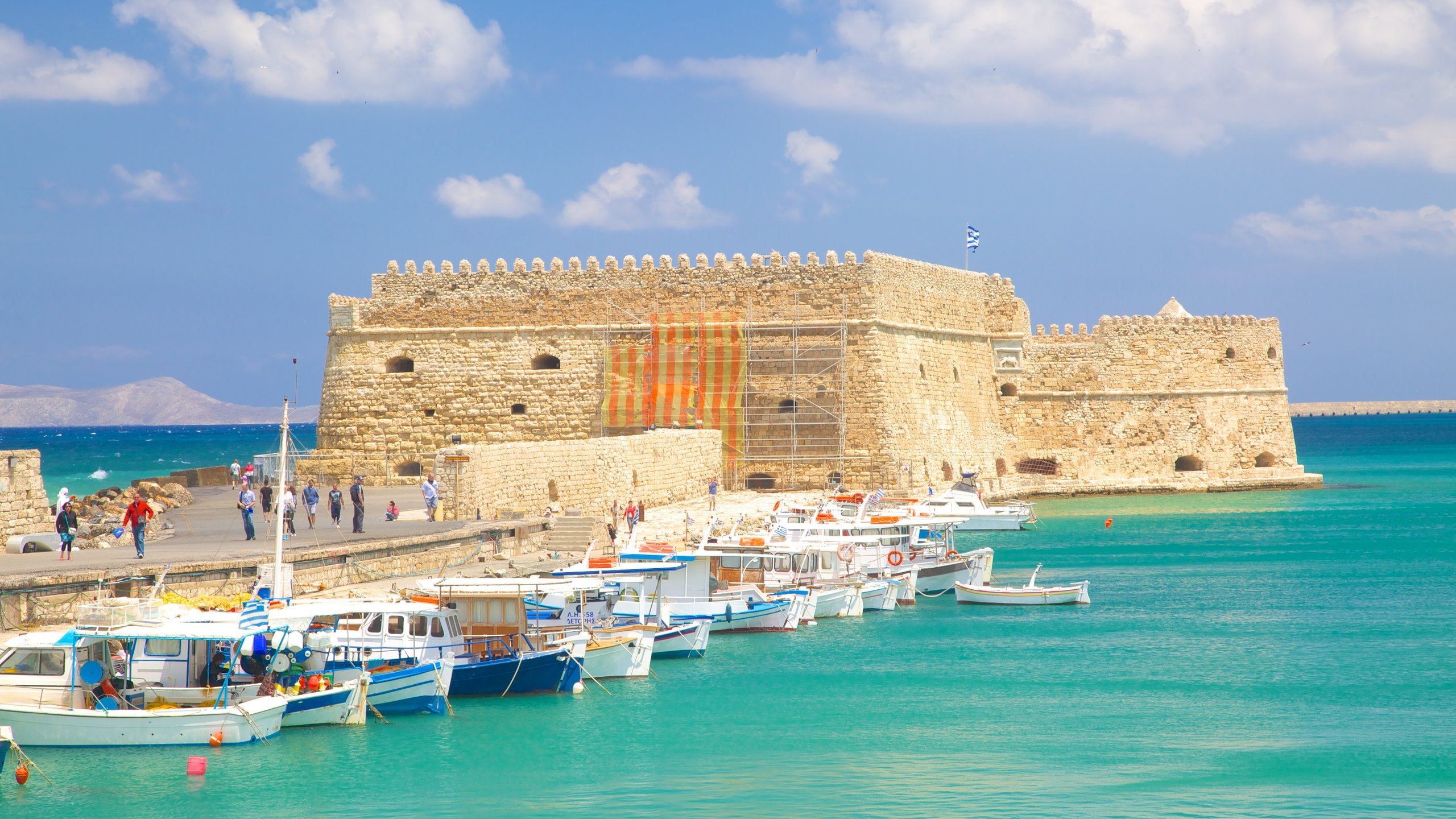 Crete, a popular island in Greece, experiences warm and sunny weather in June. This section provides an overview of the average temperatures, precipitation levels, and hours of sunshine expected in Crete during June.
Average Temperatures
In June, Crete enjoys an average daytime temperature of 24°C. The island experiences high peaks reaching up to 28°C and lows at 18°C. This range of temperatures can be attributed to the hot winds blowing from Africa at the island's southern side. Nighttime temperatures are quite warm, averaging at around 20°C, so be prepared by packing light and cool clothing.
Precipitation Levels
Rainfall in Crete during June is minimal, with only around 2 mm of rain expected throughout the entire month. This means visitors can expect mostly dry and sunny days, making it an ideal time to enjoy outdoor activities and sightseeing without worrying about getting wet.
Hours of Sunshine
Crete in June has long daylight hours, with approximately 15 hours of daylight each day. Within these daylight hours, the island basks in an average of 12 hours of sunshine daily. This ample sunshine, combined with the warm temperatures and low rainfall, creates a pleasant atmosphere for holidaymakers to explore the island and soak up the glorious Mediterranean sun.
Beach Activities in Crete in June
Crete's weather in June is ideal for enjoying various beach activities. This section will discuss the swimming conditions, water sports, and boat tours available during this time of year.
Swimming Conditions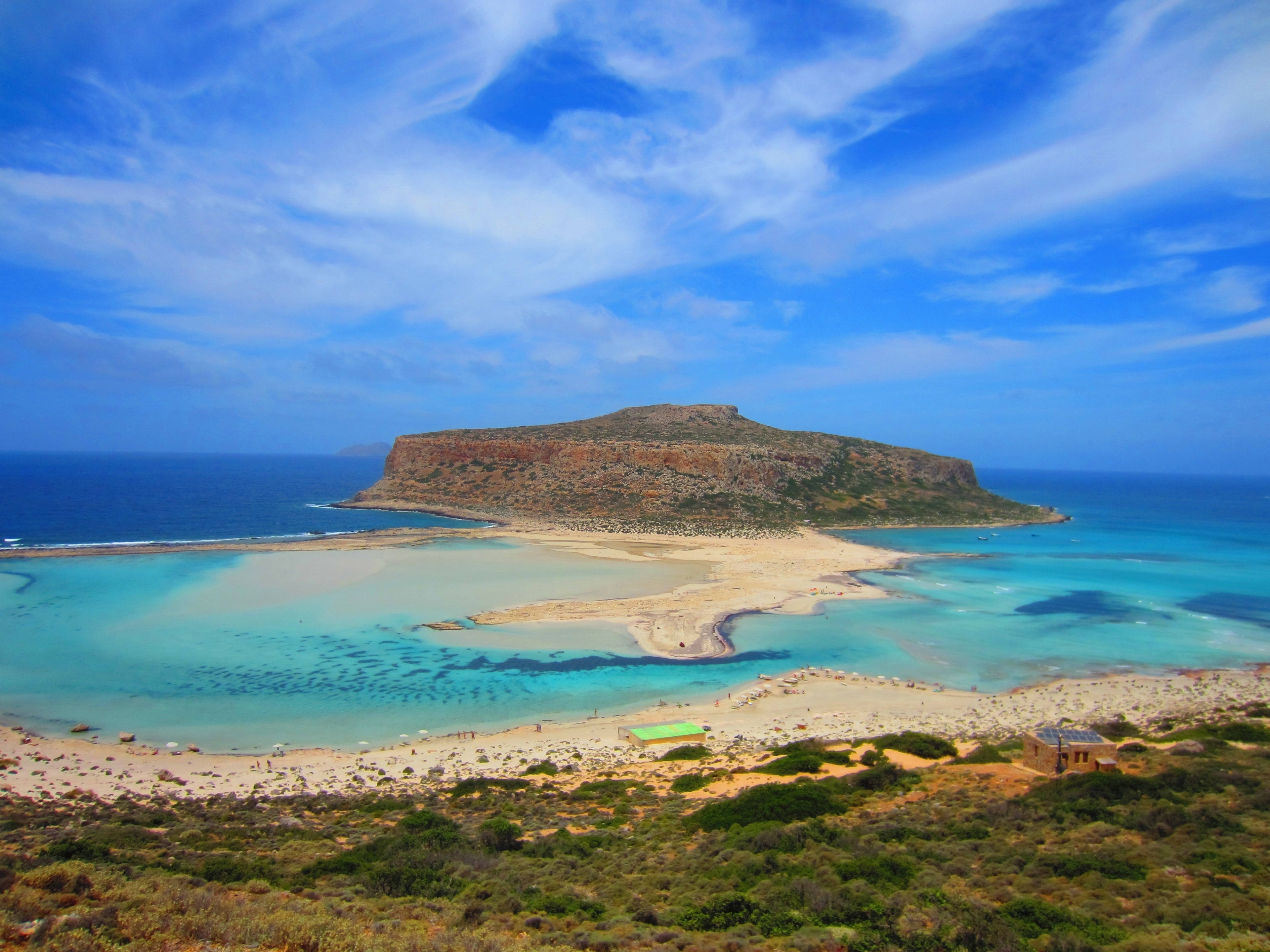 In June, the sea temperature in Crete is approximately 22°C (72°F), making it a good time for swimming. The air temperature during the day reaches an average high of 28°C (82°F), and the night brings a comfortable 23°C (73°F). With 11 hours of sunshine per day and minimal rainfall, you can expect mostly clear skies and favourable swimming conditions.
Water Sports
Water sports are popular in Crete, and June's warm sea temperatures and sunny weather provide excellent conditions for a variety of activities. Some popular options include:
Windsurfing: Crete's coastline offers ideal spots for both beginners and experienced windsurfers. Winds tend to be stronger in the afternoon, making it the best time for this activity.
Kitesurfing: Similar to windsurfing, kitesurfing is another popular water sport in Crete. June's reliable winds and warm weather create perfect conditions for kitesurfers of all levels.
Stand-up Paddleboarding (SUP): For a more leisurely activity, stand-up paddleboarding offers a unique way to explore Crete's coastline, with calm waters in June suitable for all skill levels.
Scuba Diving and Snorkelling: Crete's underwater landscape boasts rich marine life, making it an excellent destination for diving and snorkelling enthusiasts. In June, the sea's visibility is typically high, allowing you to easily explore the underwater world.
Boat Tours
Visitors can enjoy various boat tours in June, ranging from relaxing sightseeing trips to exciting excursions. Options include:
Sailing Tours: Discover Crete's stunning coastline and secluded beaches by joining a sailing tour. You can charter a yacht or join a guided sailboat excursion that caters to your preferences.
Fishing Trips: Immerse yourself in local culture by joining a traditional fishing trip. Learn fishing techniques from experienced fishermen and enjoy a fresh catch prepared on board.
Beach-hopping: Crete boasts numerous beautiful beaches, some of which are accessible only by boat. Join a boat tour that takes you to these hidden gems, where you can swim, sunbathe, and explore at your leisure.
Outdoor Adventures in Crete in June
Hiking Trails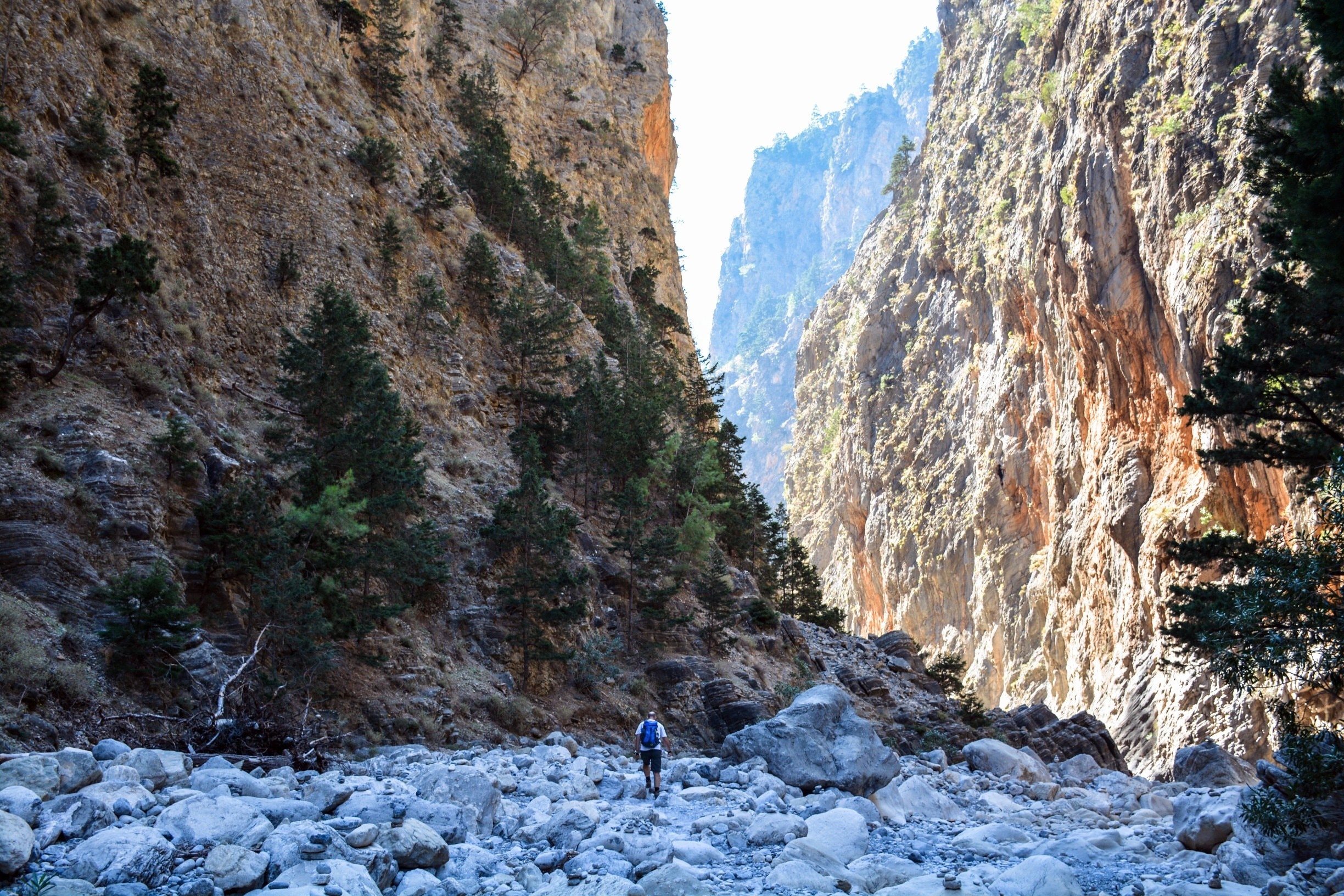 June is an excellent time to explore the beautiful landscapes of Crete, as the weather is warm and sunny. One of the top hiking trails in Crete is the Samaria Gorge. This impressive 16 km hike takes you through the heart of the gorge, allowing you to experience the breath-taking natural beauty of the area. Another great option for hiking enthusiasts is the Imbros Gorge, a shorter 8 km trail that offers stunning views and a more relaxed walking experience.
If you're seeking a coastal walk, consider exploring the Balos Lagoon and Gramvousa Peninsula. This picturesque trail includes a mix of sandy beaches, crystal clear waters, and magnificent views of the surrounding landscape.
Historical Sites
Crete is rich in history, and June's pleasant weather offers the perfect opportunity to explore the island's ancient archaeological sites. A must-visit is the Palace of Knossos, a complex dating back to the Minoan civilization. Here, you can marvel at the elaborate frescoes, labyrinthine architecture, and learn about the myth of the Minotaur.
Another important historical site to visit is the Ancient City of Phaistos. This impressive archaeological site is home to the ancient Minoan palace, which offers panoramic views of the surrounding area. While exploring Phaistos, don't miss the chance to visit the Agora, the main square where social and economic activities took place.
Lastly, the Venetian Harbour and Fortress of Rethymno is steeped in history, being a prime example of Venetian architecture and influence in Crete. Wander the narrow, atmospheric streets and take in the impressive fortress that overlooks the harbour.
Cretan Festivals and Events in June
Popular Celebrations
June is a lovely time to visit Crete, with warm weather and various festivities occurring across the island. One of the key events held in June is the Rethymnon Wine Festival, where you can taste local wines and enjoy traditional Cretan music and dancing. This annual celebration takes place in the picturesque city of Rethymnon and attracts both locals and tourists alike.
Cultural Events
In addition to the Rethymnon Wine Festival, Crete also hosts the Chania Rock Festival during this season. Located in the heart of the old city, next to its historic port, this event takes place at an old Venetian Bastion, facing the sea. Known as the biggest rock event in the history of Crete, the Chania Rock Festival features various bands and artists performing live music for attendees to enjoy.
As you can see, visiting Crete in June allows you to experience not only the delightful weather but also a range of festivals and events. Whether you are looking to immerse yourself in Cretan culture, taste local wines, or enjoy live music, there is always something to do and see on this beautiful Greek island.
Hailing from the historic city of Thessaloniki, Nikos Tsakiris is a passionate explorer, seasoned writer, and co-founder of Greek Island, the definitive travel blog for the Greek Islands.