Crete, the largest island in Greece, boasts a pleasant Mediterranean climate, attracting visitors seeking sunshine and beautiful beaches. May is an ideal month to visit the island, as temperatures begin to rise and summer crowds are yet to arrive. With daily temperatures averaging 24°C and dipping to a mild 15°C at night, visitors can comfortably explore the stunning landscapes and rich history Crete has to offer.
During May, Crete sees an average of eight hours of sunshine per day, allowing holidaymakers ample time to soak up the sun by the shore or take part in outdoor pursuits. The sea temperature also starts to warm up, averaging 19°C, making it ideal for swimming and water sports. With only 11 millimetres of rainfall spread across three days, May in Crete offers the perfect mix of warm, sunny weather and a peaceful atmosphere before the high season kicks in.
General Weather Conditions in May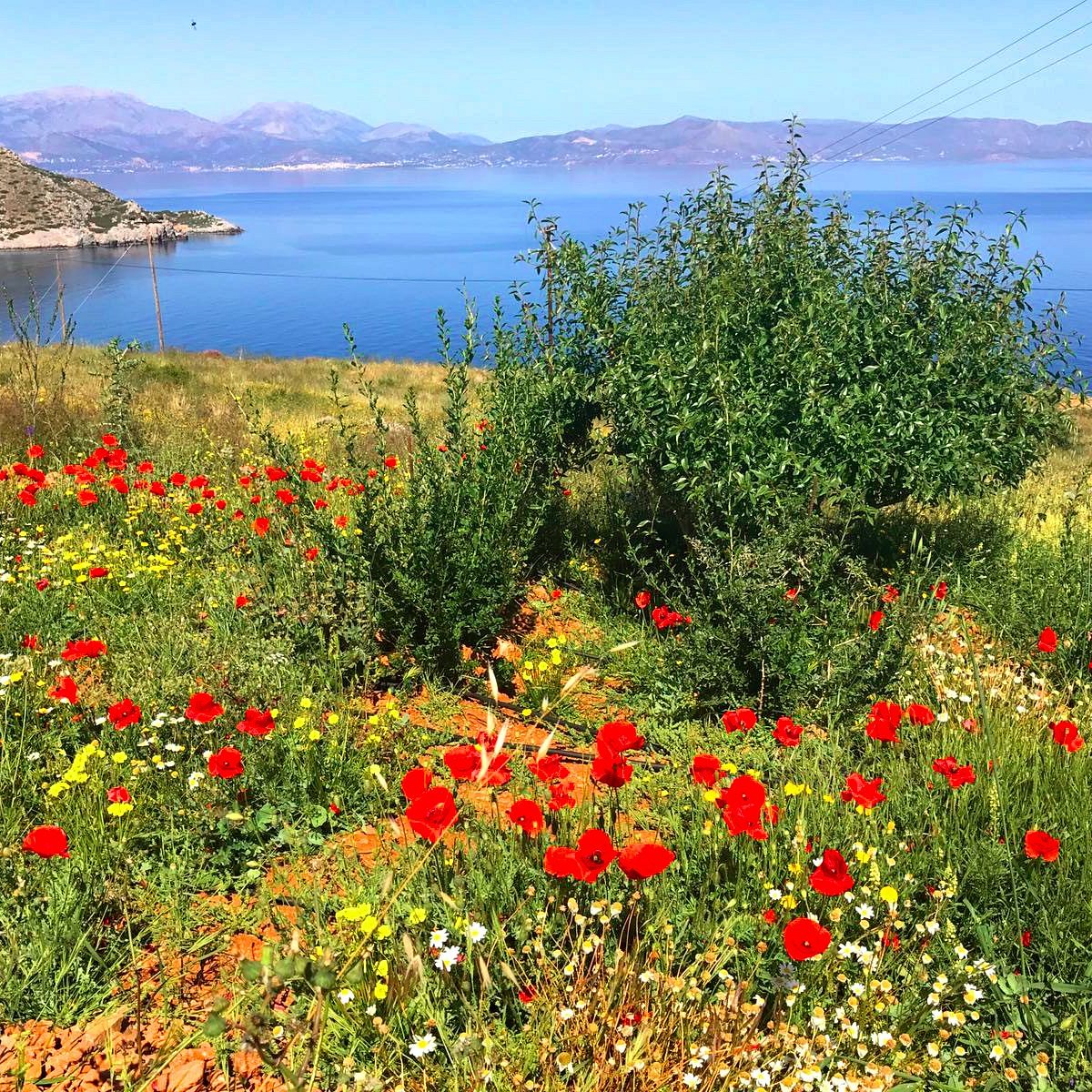 Temperature and Sunshine
May is a pleasant month to visit Crete, with temperatures ranging from an average low of 15°C (59°F) to a high of 24°C (75°F). The daytime temperature averages around 19.1°C (66°F), while at night it stays relatively mild at 18.8°C (66°F). Crete enjoys around 8 hours of sunshine during May, which means that visitors will have ample time to explore the island and soak up the sun.
Rainfall and Humidity
During May, Crete generally experiences low rainfall, with an average precipitation of 11mm throughout the entire month. The number of rainy days is quite low too, averaging around just 3 days in total. Humidity levels in May are moderate, with a relative humidity of 65%, making the weather relatively comfortable for visitors.
Wind and Sea Conditions
Wind speeds in Crete during May are typically light to moderate. As for sea conditions, the average sea temperature in May is 19°C (66°F), making it a suitable time for swimming and other water-based activities. It's important to note that these temperatures and conditions may vary slightly across different parts of the island.
Regional Weather Variations
Northern Coast
The Northern Coast of Crete experiences more mild weather in May compared to other areas of the island. Average daytime temperatures are around 19.1°C (66°F). Rain is quite rare for this period, with only about 3 days of rainfall throughout the month and a mere 11 mm of rain in total. The sea temperature starts to warm up, reaching around 19°C (66°F), making it increasingly appealing for swimming and beach activities.
Southern Coast
Crete's Southern Coast tends to be a bit warmer than the Northern Coast, in addition to having slightly lower rainfall. The temperature averages a little higher, with daytime temperatures reaching around 24°C (75°F), making it an excellent destination for those seeking sun and warmth. Sea temperatures are fairly similar to the northern coast, generally hovering around 19°C (66°F). Sunshine hours are also higher than the Northern Coast, with approximately 8 hours of sunshine per day, giving plenty of time for outdoor pursuits.
Mountainous Areas
Mountainous Areas in Crete, such as Mount Ida, have their own distinct weather characteristics in May. Higher elevations tend to experience cooler temperatures and an increased possibility of snow. If you plan to hike or explore these areas, make sure to pack appropriate clothing and gear, as weather conditions can vary significantly compared to the coastlines. However, it is worth noting that May is generally a transitional month, with improving weather conditions and a reduced likelihood of encountering snow at higher altitudes.
Despite the regional variations in Crete's weather during May, all areas of the island provide a pleasant environment for visitors to experience the beauty and charm this Mediterranean gem has to offer.
Hailing from the historic city of Thessaloniki, Nikos Tsakiris is a passionate explorer, seasoned writer, and co-founder of Greek Island, the definitive travel blog for the Greek Islands.