Crete, the largest and southernmost Greek island, experiences varying weather conditions throughout the year. As autumn gradually comes to an end in November, this Mediterranean paradise witnesses a transition from the warmth of earlier months to the chillier days of the upcoming winter. Nevertheless, the island remains a popular travel destination for those seeking late autumn sunshine and a mild climate.
In November, temperatures in Crete tend to be pleasant, with daytime highs reaching up to 21°C and averaging around 17°C. Although it may not be suitable for sunbathing and swimming, many visitors enjoy exploring the island's picturesque landscapes and historical sites without the sweltering summer heat. However, keep in mind that nighttime temperatures drop to around 13°C, making it cooler as the day winds down. Additionally, the month sees an increase in cloudiness, yet the island's charm remains captivating for those who visit at this time of year.
Apart from the agreeable weather conditions in November, travellers visiting Crete will find fewer crowds and potentially reduced ticket prices to various cultural sites across the island. This combination of mild weather and off-peak rates make Crete an attractive destination for a late-autumn Mediterranean escapade.
General Overview of Crete Weather in November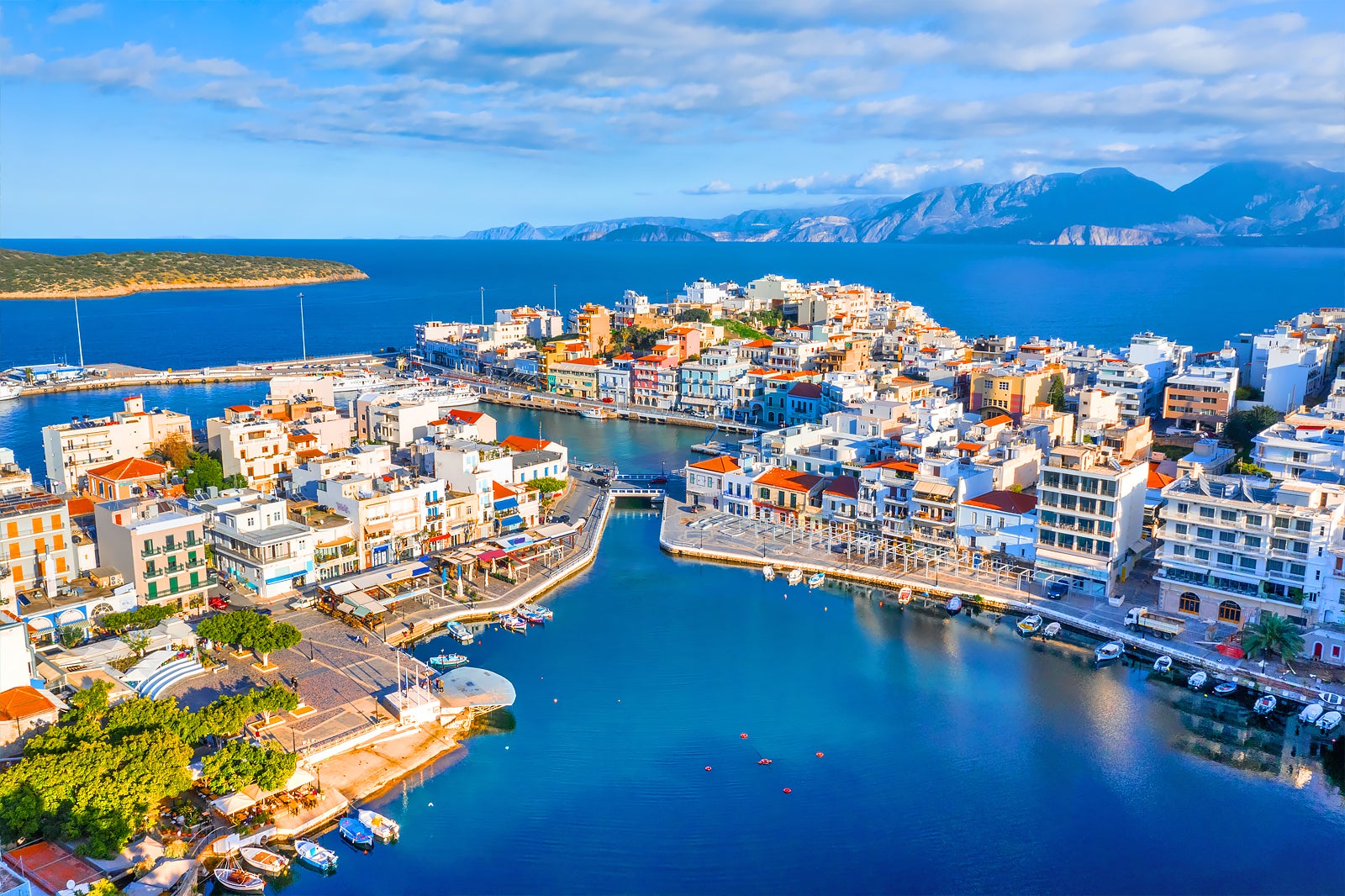 Temperature Ranges
November in Crete can be quite mild, with average daytime temperatures around 17°C. The daytime peaks can reach up to 21°C, making it a pleasant month to visit the island. However, towards the end of the month, there is typically a sharp drop in temperature that ushers in the Cretan winter. The average daily minimum temperature is around 12°C, so it is a good idea to bring along a jumper or light jacket for the evenings.
Rainfall Patterns
In November, the rainfall in Crete is less than in December and January, with an average of 87mm for the month. The number of rainy days is around 8 days, contributing to an increase in cloud cover during this time. The fraction of time spent overcast or mostly cloudy increases from 34% to 39% in November. With humidity levels averaging 70%, this can make the weather feel slightly damp.
Despite the increase in rainfall and cloud cover, there is still a fair amount of sunshine during November. Travellers can expect an average of 5 hours of sunshine per day, with a 62% chance of sunny weather. The average sea temperature is around 20°C, which may still be suitable for some water activities, although it can be cooler than in the summer months.
Remember, weather conditions can change, so it's always best to check the forecast closer to the time of your visit. In general, November is a good month to explore Crete, with pleasant temperatures and fewer crowds than during the peak summer months.
Regional Weather Differences
Northern Coast
During November, the Northern Coast of Crete experiences mild and mostly pleasant weather. Daytime temperatures average around 17°C, with occasional highs of 21°C. Rainfall starts to increase in November, but it still remains moderate, allowing for enjoyable outdoor activities. The areas near the coast tend to be less windy than other parts of the island, making it ideal for exploring the scenic coastline.
Southern Coast
The Southern Coast of Crete is slightly warmer than the Northern Coast in November. Daytime temperatures hover around 18°C, with occasional peaks of 21-22°C. The warm sea temperatures make it possible to visit the beach and enjoy water activities during this month. However, the weather can be unpredictable, and there is the possibility of occasional rain showers, so bringing a light jacket and an umbrella is a good idea.
Inland
Inland Crete experiences weather similar to the Northern Coast in November, with average temperatures of around 17°C. The further you move away from the coast, the cooler it gets, especially in the evenings. The increased chance of rain and occasional storms may impact outdoor activities such as hiking and exploration; therefore, it is essential to plan ahead and check the local weather forecast before heading out.
Mountain Areas
The mountainous areas of Crete are generally cooler and wetter than the coastal regions in November. Average temperatures can drop to around 10°C while nighttime temperatures can approach freezing point. Snow may start to appear on the higher peaks during this month, though it's rare. In case you plan to visit the mountainous areas, it is crucial to pack warm clothes, waterproof gear, and be prepared for unpredictable weather changes.
Activities and Events in November
Outdoor Adventures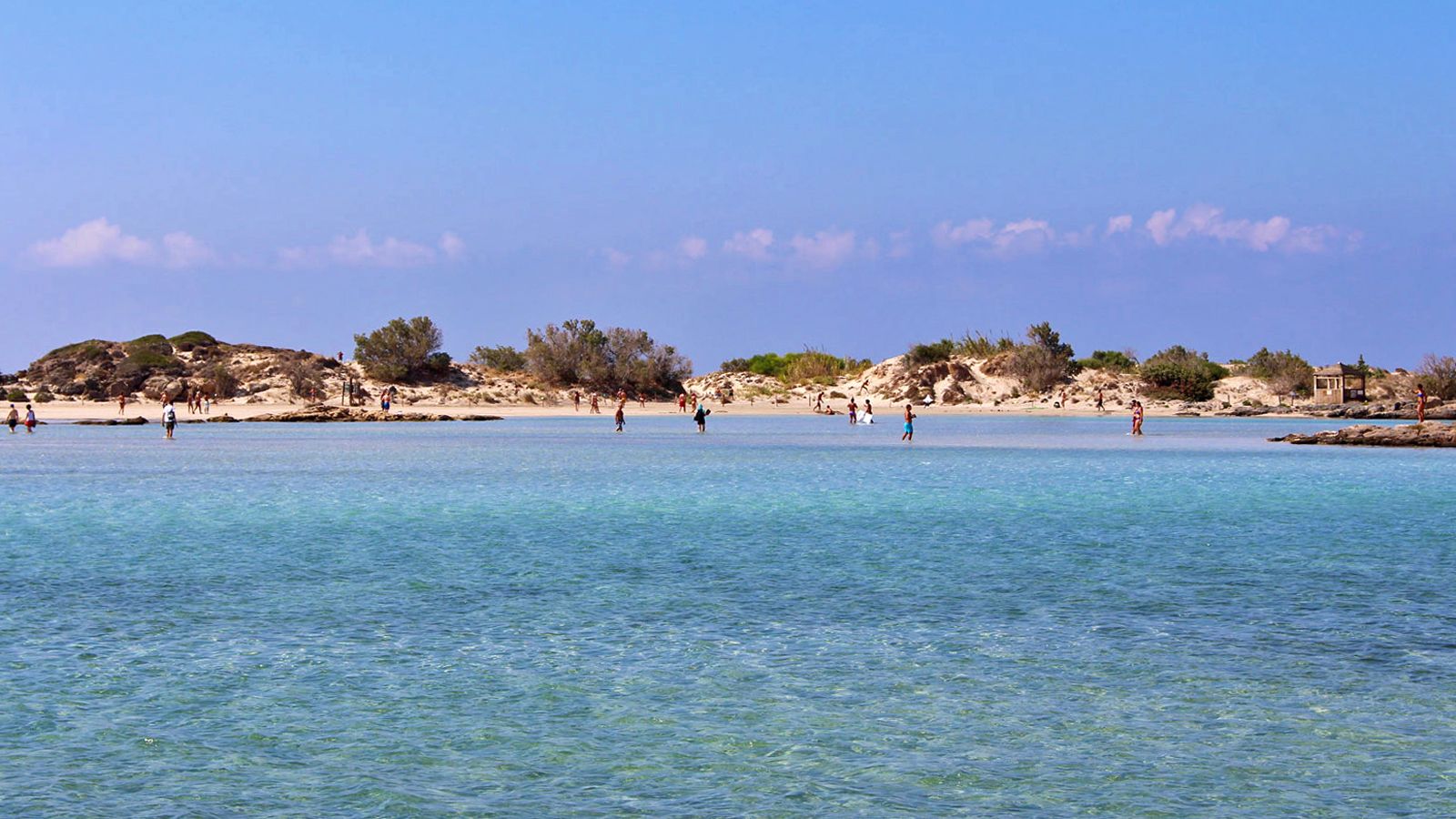 While November in Crete tends to be cloudy and cooler, it is still a great time for outdoor adventures. Explore the rejuvenated nature after the first autumn rains and witness the beautiful shades of green across the island. Some recommended outdoor activities include:
Hiking in the various gorges, such as Samaria or Imbros
Visiting the mesmerising Elafonisi Beach with its pink sand and clear waters
Exploring the scenic terrain of the Cretan countryside
Please note that as the month progresses, temperatures may drop significantly, ushering in the Cretan winter. So, for outdoor adventures, early November is recommended.
Cultural Experiences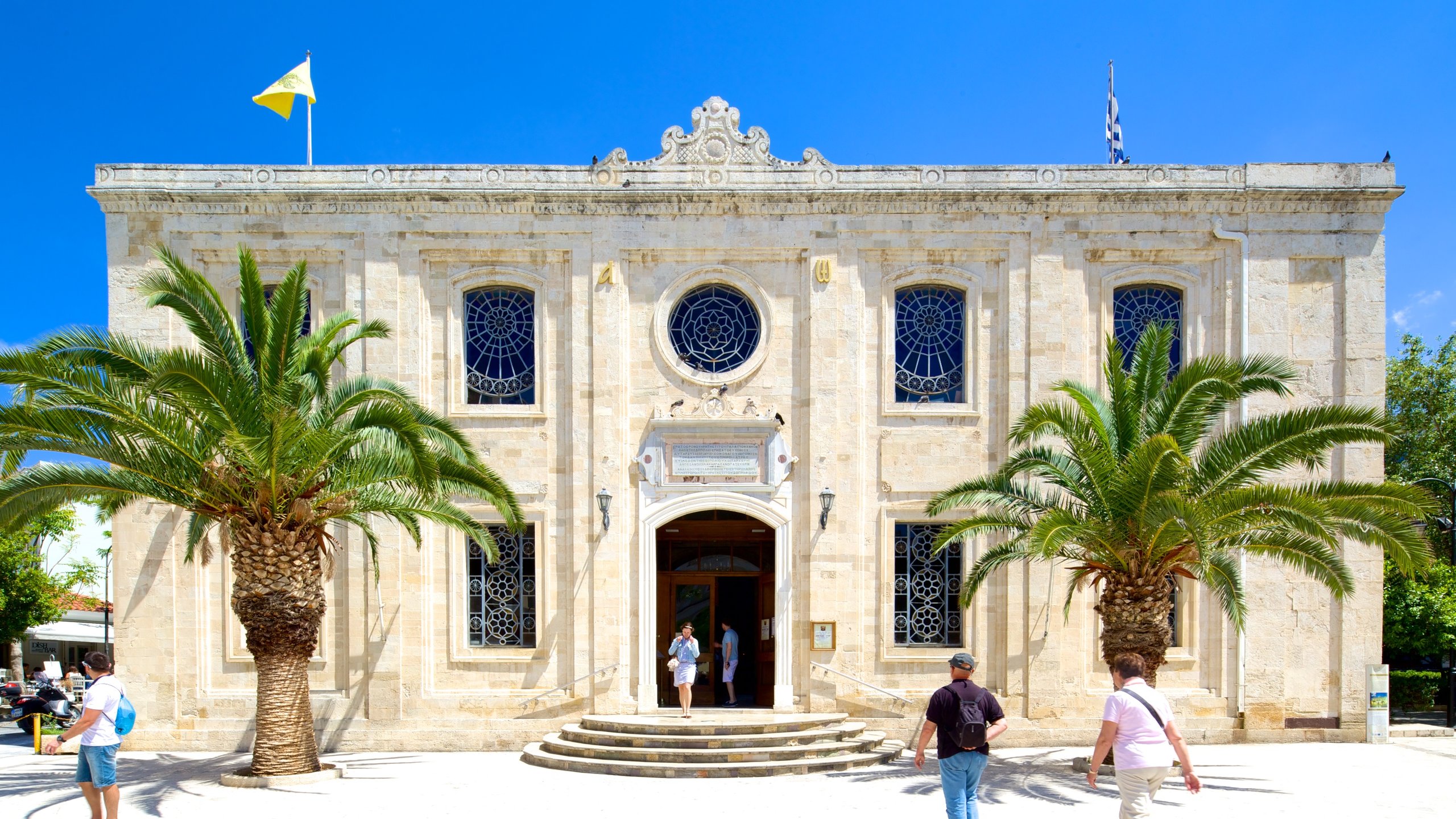 November is an ideal time to get closer to Cretan traditions and lifestyle. Escape the hordes of summer tourists and immerse yourself in the local culture. Here are some suggested cultural experiences:
Saint Nicholas Day: Observed on 6th November, this day honours the patron saint of sailors, and is celebrated with local festivities.
The Day of No: Commemorating Greece's refusal to surrender to the Axis powers in WWII, this national holiday takes place on 28th October, with various events such as parades and performances.
Visit Museums: Archaeological Museum in Heraklion, to discover the rich history of Crete and its ancient Minoan civilisation
It is worth noting that some events may vary across different parts of the island, so consulting local listings and tourist information centres can be helpful in planning your visit.
Packing Tips for November in Crete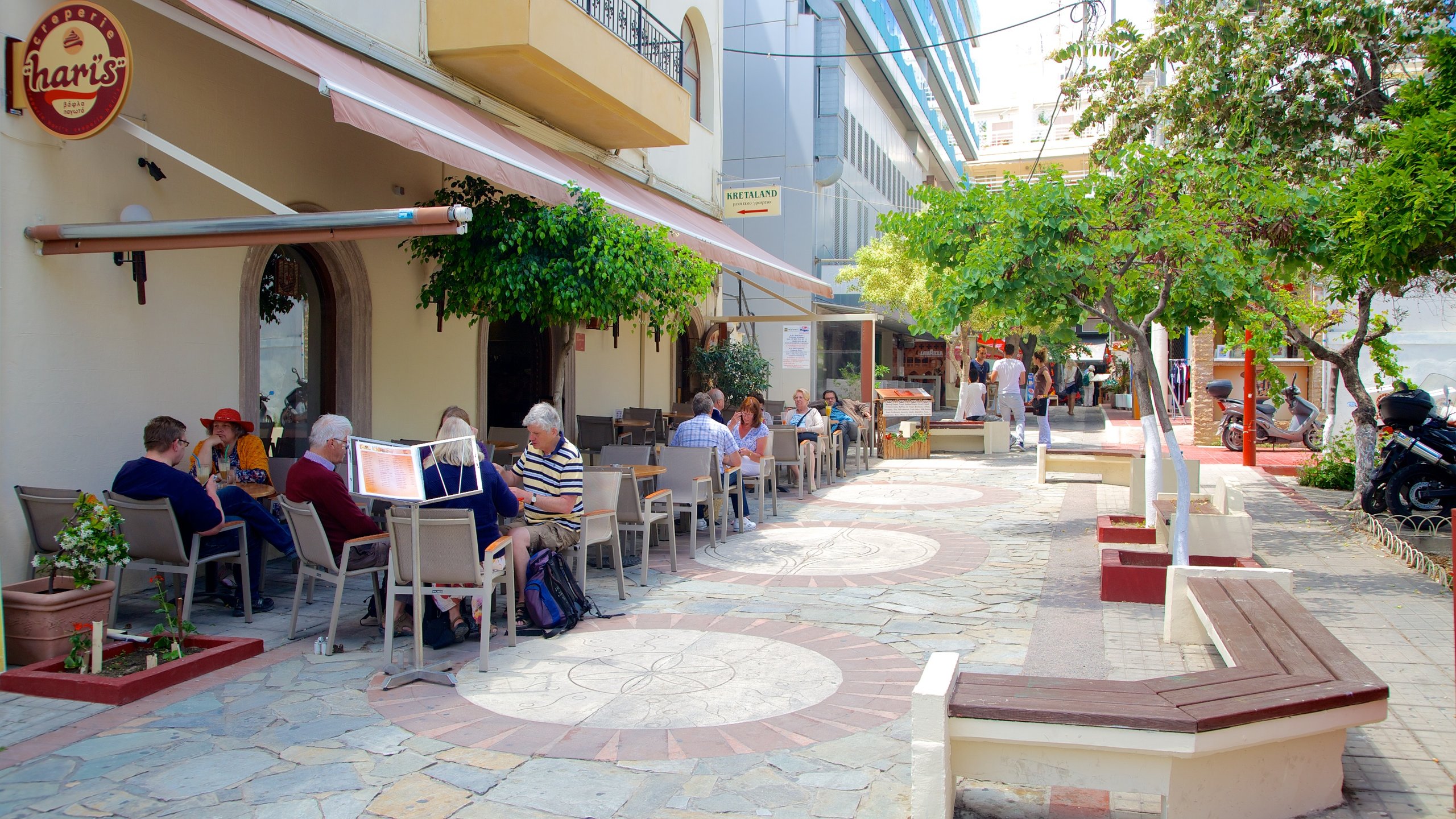 Clothing Essentials
During November, Crete still experiences mild weather with average high temperatures around 19°C (66°F). To keep yourself comfortable, consider packing the following items:
T-shirts and long-sleeved shirts: Bring a mix of shirts to accommodate varying temperatures throughout the day.
Shorts and trousers: While you can still wear shorts during the warmer days, it's advisable to pack a few pairs of trousers for cooler evenings.
Thin sweaters or jumpers: Layering is key in November, so add a thin sweater or jumper to your wardrobe for added warmth.
A light jacket or cardigan: Evening temperatures can drop to 14°C (57°F), so pack a light jacket or a cardigan for added comfort.
Rain Gear
November is known for occasionally having rainy days in Crete, so it's essential to be prepared for that as well. Here's what to bring:
A raincoat or waterproof jacket: Having a lightweight and breathable raincoat will help you stay dry during unexpected showers.
Umbrella: A compact, foldable umbrella is always useful to have in your bag to shield yourself from sudden rainfall.
Waterproof shoes or boots: Keep your feet dry during wet weather by packing a pair of waterproof shoes or boots.
Accessories
Lastly, don't forget these essential accessories for your November trip to Crete:
Sunglasses: The sun is still shining in Crete during this time, so sunglasses are a must.
A hat: A hat can provide protection from both the sun and potential rain showers.
Scarf: A lightweight scarf can add an extra layer of warmth during cooler evenings or while visiting religious sites.
Sturdy daypack: Carry essential items, like your umbrella, sunglasses, and extra layers, in a durable daypack during your daily excursions.
Hailing from the historic city of Thessaloniki, Nikos Tsakiris is a passionate explorer, seasoned writer, and co-founder of Greek Island, the definitive travel blog for the Greek Islands.