Crete, the largest Greek island, offers a unique blend of natural beauty, rich history, and vibrant culture. Its southern location, close to North Africa, ensures warm and sunny weather throughout most of the year. However, October can be a transitional month for weather on the island, with a mix of warm days and cooler, sometimes rainy conditions.
In October, Crete sees daily high temperatures averaging around 24°C (75°F) and low temperatures of 16°C (61°F). During this month, visitors can still enjoy an inviting sea temperature of 23°C (73°F). The pleasantly warm weather and six hours of sunshine per day make October an excellent time for outdoor activities and exploring all that Crete has to offer.
While tourist crowds begin to thin out in October, the island remains an attractive destination due to its mild autumn temperatures. However, it's worth mentioning that the second half of the month can be more unpredictable weather-wise, with occasional cloudy days and an average rainfall of 40mm spread across six days. Despite this, Crete maintains its charm and appeal as a holiday spot during the month of October.
Weather Overview in October
Temperature Ranges
In Crete, October has pleasant temperatures ranging from 20℃ to 27℃ during the daytime. The month begins with warmer temperatures, which gradually decrease as October progresses, making it a comfortable time to visit the island.
Rainfall and Humidity
Rain is not uncommon in October, with an average rainfall of 40mm which usually falls in just six days during the month. Although the weather is mostly sunny, there might be some cloudy days and unpredictable rainfall. While Crete is the warmest of the Greek islands in autumn, be prepared for occasional showers.
Wind Speeds and Direction
In October, Crete experiences moderate wind speeds with a gentle sea breeze. The winds mainly come from the northwest direction, ensuring cooler temperatures near the coast. Remember to pack a light windbreaker to stay comfortable during breezy days.
Regional Weather Differences
Northern Crete
In Northern Crete, October experiences mild weather. Daytime temperatures can reach around 24°C, making it a pleasant time to visit. However, you might experience some rainfall, as October is the start of the wet season in this part of Crete. Overall, expect a mix of sunny and cloudy days, with a gentle northwesterly breeze coming from the sea.
Southern Crete
Southern Crete experiences somewhat warmer and drier conditions compared to the northern part. In October, you can expect daytime temperatures to hover around 26°C. While there is still a chance of rainfall, it is generally less frequent than in the northern part of the island. The warm and dry conditions are influenced by the Sirocco wind that comes from the Sahara desert.
Eastern Crete
Eastern Crete, including popular destinations such as Agios Nikolaos, benefits from slightly warmer temperatures in October, averaging around 25°C in the daytime. Rainfall is less likely here compared to the northern and western parts of the island but can still occur. The weather conditions make it suitable for outdoor activities and enjoying the beautiful landscapes of Eastern Crete.
Western Crete
In Western Crete, the weather in October tends to be cooler with temperatures ranging between 22°C and 24°C during the day. Rainfall is more likely in this region, which contributes to the lush green landscapes found in West Crete. However, there are still plenty of sunny days to enjoy the beaches and explore the picturesque towns and villages in this part of the island. The winds in Western Crete blow mainly from the northwest, bringing a pleasant cooling effect.
Activities and Attractions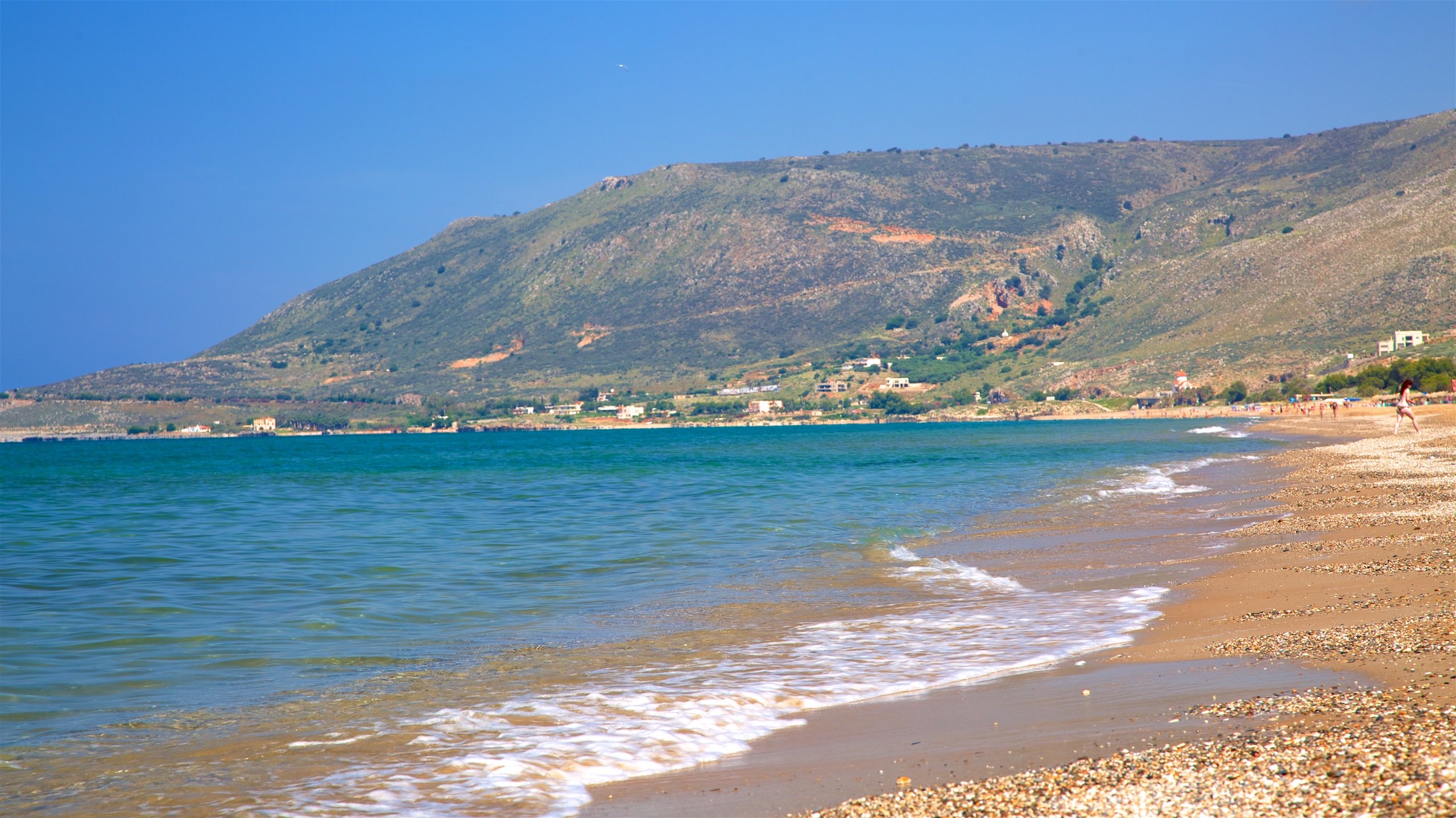 Crete in October offers a variety of activities and attractions for visitors. The mild temperatures and fewer crowds make it an ideal time to explore the island's beauty and charm.
Outdoor and Nature Activities
In October, the weather in Crete is still warm enough to enjoy outdoor and nature activities. Some popular options include:
Beaches: The sea is warm and inviting, perfect for swimming, sunbathing, or just relaxing by the water.
Hiking: With the cooler temperatures and wildflowers in bloom, it's a great time to explore the island's numerous hiking trails, such as the Samaria Gorge and Imbros Gorge.
Mountain biking: Crete's diverse terrain offers plenty of opportunities for mountain biking enthusiasts to explore the island on two wheels.
Boat trips: Join a boat trip to explore Crete's stunning coastlines and nearby islands such as Gramvousa and Balos beach.
Festivals and Events
October in Crete also hosts several cultural events and festivals:
Chestnut Festival: This traditional event takes place in late October where Elos village celebrates the chestnut harvest with food, music, and dancing.
Heraklion International Film Festival: Held annually in October, this event showcases independent films from local and international filmmakers.
Rethymno Wine Festival: Wine lovers can enjoy a taste of Cretan wines and gastronomic delights at this annual festival held in October.
With a wide variety of outdoor activities, nature experiences, and exciting cultural events, October is a great time to explore and enjoy Crete.
Weather Tips for Travellers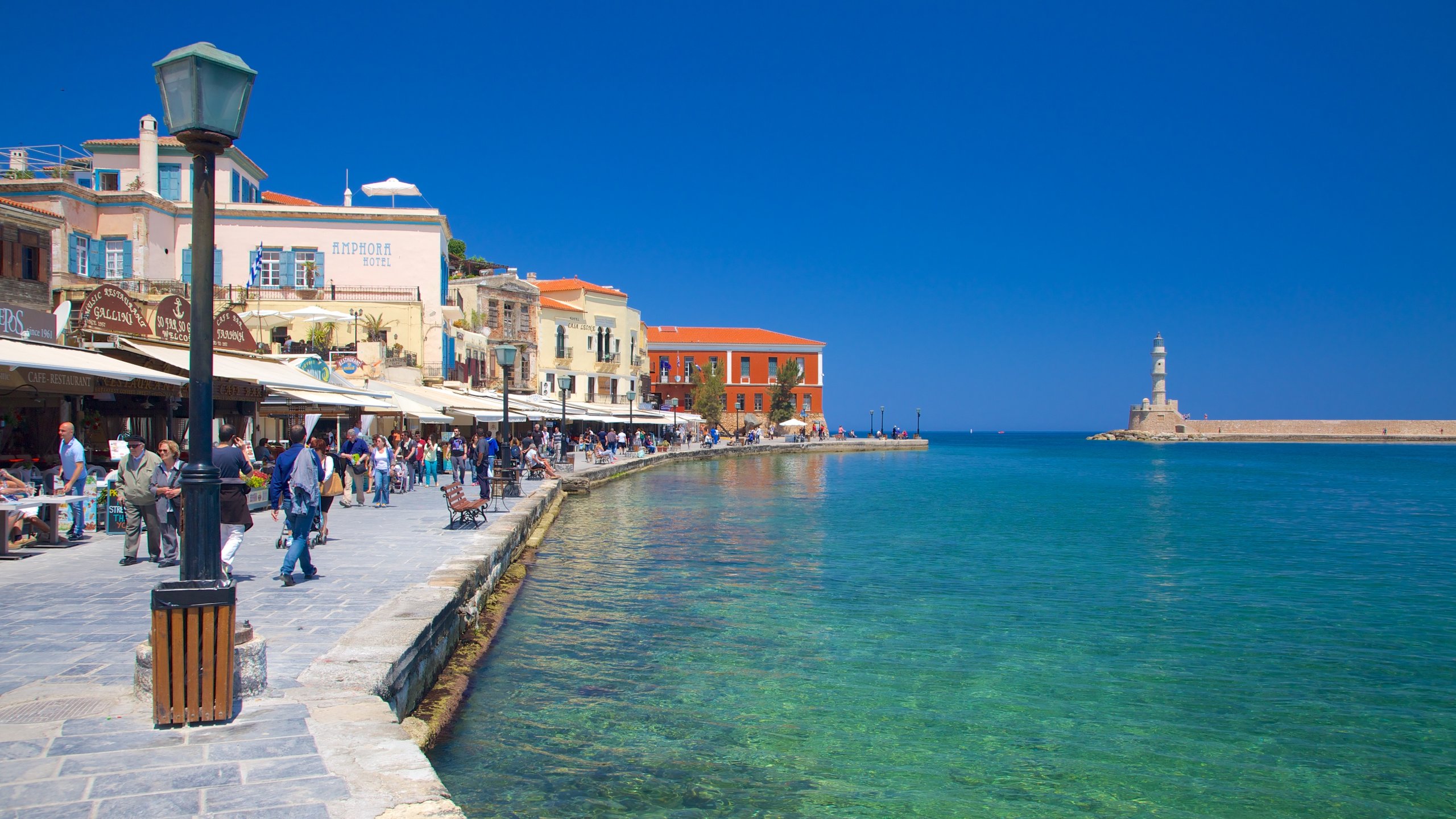 Clothing and Packing Essentials
Visiting Crete in October can be a great experience with warm and enjoyable days. However, the weather can be less predictable during this time of the year. To ensure you're prepared, pack the following items:
Light layers: As temperatures can range from 15°C to 23°C, it's important to bring clothing that can be easily layered, such as short and long-sleeved shirts, and light jumpers or cardigans.
Warm outdoor jacket: For the odd chilly day or evening, packing a warm outdoor jacket is essential.
Swimwear: With an average sea temperature of around 23°C, you'll definitely want to take a dip.
Comfortable walking shoes: To explore Crete's beautiful landscapes and historical sites, a pair of good-quality walking shoes is a must.
Sun protection: Despite the cooler temperatures, sun protection like sunglasses, sun hats, and sunscreen is still necessary.
Health and Safety Precautions
While enjoying your visit to Crete in October, you should also be mindful of the following health and safety precautions:
Stay hydrated: Make sure to drink plenty of water, especially on warmer days to prevent dehydration.
Pack a small first-aid kit: Including basics like plasters, paracetamol, and any personal medications to be prepared for minor emergencies.
Check weather updates: Keep an eye on the local weather forecast to be aware of any unexpected rain or storms during your visit.
Be cautious when swimming: Due to the cooler temperature and possible change in weather, always practice caution while in the water and be mindful of potential rip currents.
Respect local customs and etiquette: To ensure a pleasant experience for yourself and the locals, familiarise yourself with Crete's customs and adhere to them throughout your visit.
Hailing from the historic city of Thessaloniki, Nikos Tsakiris is a passionate explorer, seasoned writer, and co-founder of Greek Island, the definitive travel blog for the Greek Islands.