Crete, the largest and southernmost of the Greek islands, boasts a Mediterranean climate with warm, dry summers and mild, wet winters. September is a popular time to visit this beautiful island, as the weather is still warm but less intense compared to the peak summer months. With an average temperature of around 24 degrees Celsius, mild evenings, and plenty of sunshine, September offers a comfortable and enjoyable holiday experience for travellers.
During this month, visitors can expect highs of 27 degrees Celsius and lows of around 19 degrees Celsius, which mainly occur in the evenings. As September progresses, average temperatures tend to decrease slightly. The sea temperature is also inviting at 24 degrees Celsius, allowing travellers to indulge in water activities such as swimming and snorkelling. Additionally, with low humidity levels ranging from 50% to 80% and average rainfall of just 10mm across two rainy days, Crete's weather in September is ideal for outdoor pursuits and beachside relaxation.
In summary, visiting Crete in September provides a perfect blend of warm, sunny weather with fewer crowds than the peak summer months. This allows travellers to enjoy a relaxing holiday, taking in the island's natural beauty, rich history, and vibrant culture while basking in pleasant temperatures.
Overview of Weather in Crete in September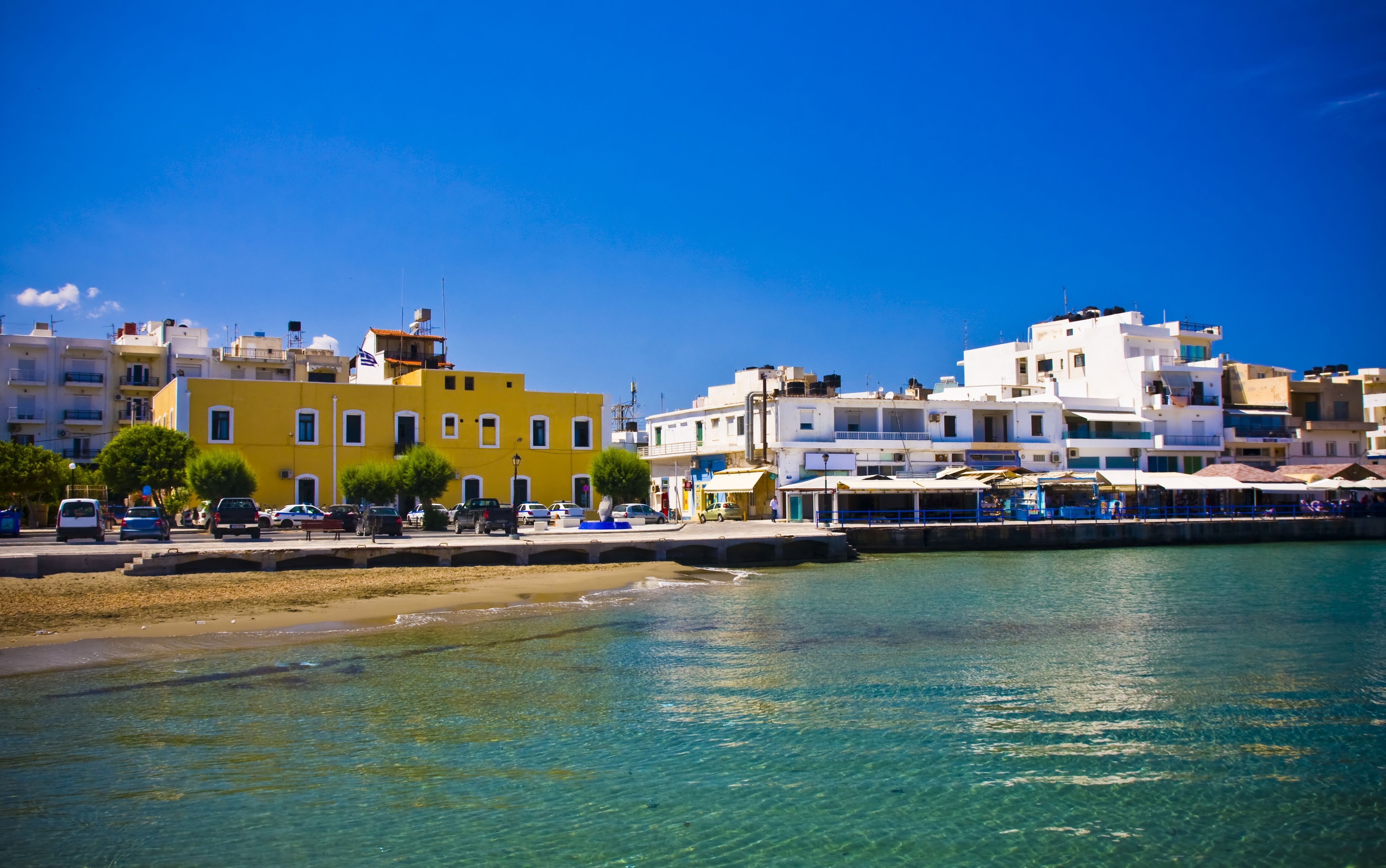 General Climate
September in Crete sees a gradual shift from the hotter summer months towards the cooler autumn season. In this month, travellers can expect an average temperature of 24°C, with highs reaching up to 27°C. The evenings are usually mild, with average lows of 19°C. As the month progresses, temperatures tend to cool down, so it's warmer at the beginning of September and gets cooler towards the end of the month.
Rainfall
September typically experiences a low to moderate amount of rainfall, making it less rainy compared to some autumn months. Precipitation ranges from 9.2mm in Xerokampos to 25mm in Plaka. On average, Crete experiences around 12mm of rain throughout the month, spread across six rainy days. Despite the occasional showers, September remains a great month to visit Crete as it still offers plenty of sunshine and relatively dry weather.
Humidity
The average humidity in Crete during September is around 66%, providing visitors with a comfortable and pleasant atmosphere. Combined with a relatively low wind speed of approximately 8mph, the overall weather conditions in September create a suitable environment for exploring the island, whether it be visiting historical sites or enjoying scenic beaches.
Temperature in Crete in September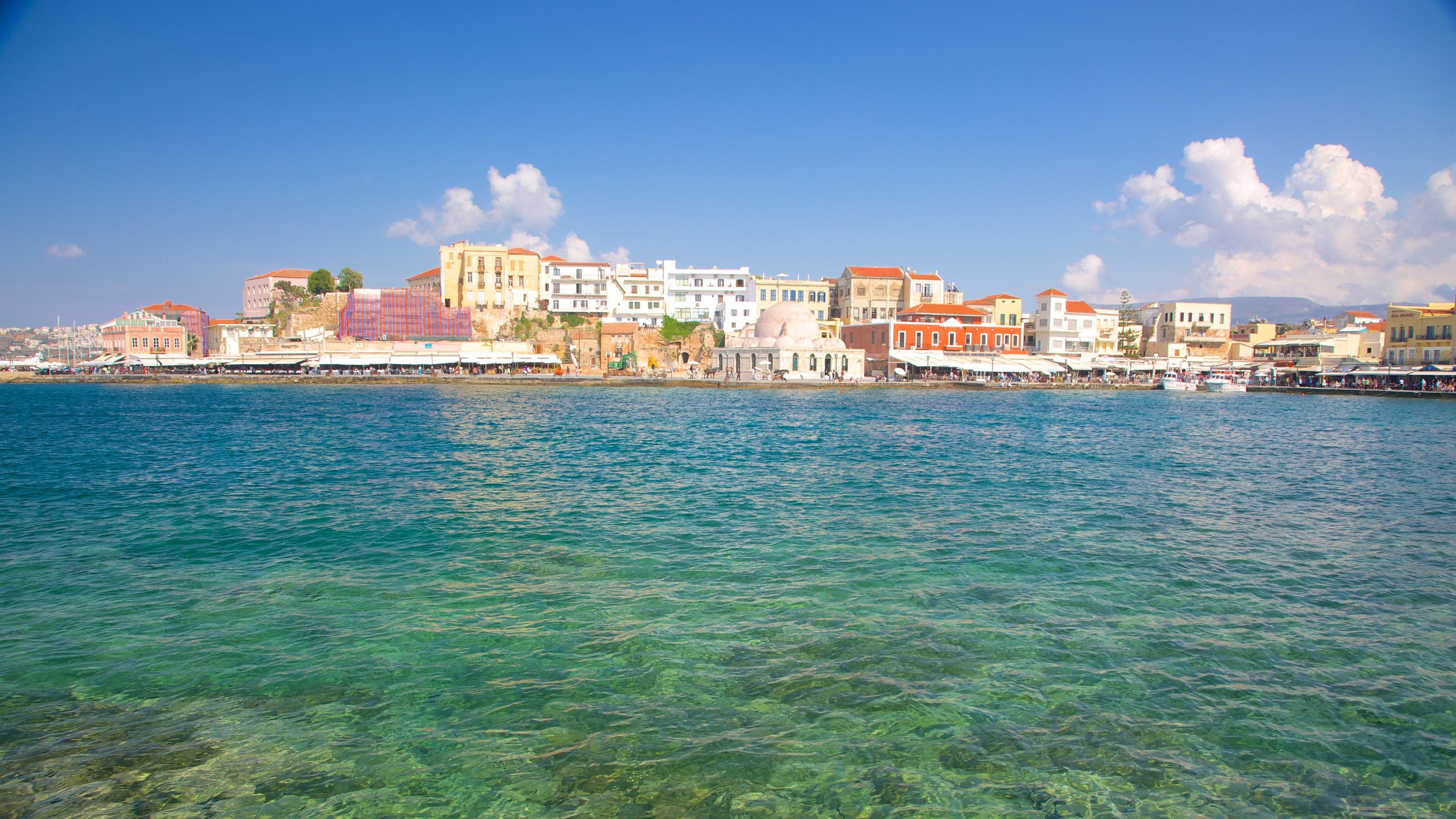 Average Highs and Lows
During September, Crete enjoys pleasant weather, with average temperatures around 24°C. The daytime highs can reach up to 27°C, while the nighttime lows hover at around 19°C. The beginning of the month tends to be slightly warmer, with temperatures gradually decreasing towards the end of September. It's worth noting that some areas, like Palekastron, may experience higher maximum temperatures, sometimes even up to 30°C. On the other hand, places like Bali can see only 26°C as their maximum during this month.
Visitors to Crete in September should pack light and cool clothing to be comfortable during the day, while some warmer layers might be useful for the cooler evenings.
Sea Temperature
The sea surrounding Crete maintains a relatively warm temperature in September, averaging around 23°C. This makes it an ideal time for swimming, snorkelling, and other water activities. With the combination of pleasant air temperatures and warm sea, the month of September creates perfect conditions for beach holidays in Crete.
Sunshine and Daylight Hours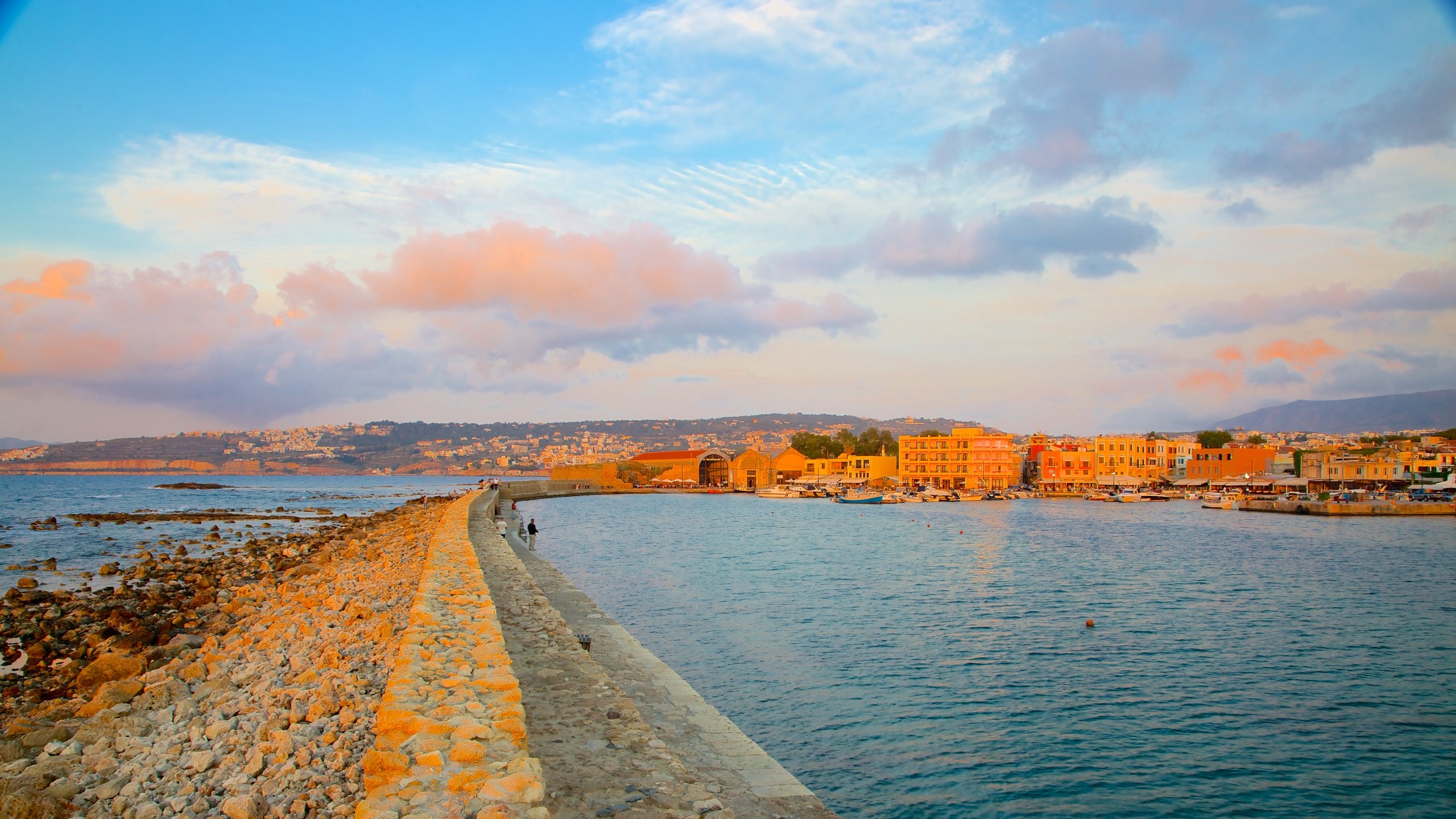 Sunrise and Sunset Times
In September, you can expect the sun to rise between 6:35 AM and 7:10 AM, while sunset times will occur between 7:15 PM and 7:50 PM. These times will slightly shift as the month progresses, eventually resulting in around 12 hours of daylight each day in Crete.
Hours of Sunshine
During the course of September, holidaymakers can anticipate an enjoyable 10 hours of sunshine per day. With the region being graced with an aromatic Mediterranean climate, the weather conditions are ideal for sunbathing and outdoor activities, without being excessively scorching.
However, it's important to note that there will be occasional fluctuations and it's always recommended to keep an eye on local forecasts for any deviations. Additionally, very high UV levels are common at this time, so it's crucial to pack sunscreen and take proper precautions for sun exposure.
Wind and Weather Events
Wind Patterns
In Crete, the wind is generally mild to moderate in September. The dominant wind during this month is the northerly Meltemi wind, which brings cool, refreshing breezes to the island. As a result, the wind speed in September ranges from 4-6 m/s (14-22 km/h), making it a pleasant month to visit the island. The wind direction is mostly from the north or northwest.
Storms and Hurricanes
Crete is relatively sheltered from severe storms and hurricanes due to its location in the Mediterranean. However, occasionally, there can be instances of rainfall or thunderstorms during September. The average rainfall for the month is approximately 10mm, spread across two rainy days. While storm events are not frequent in September, it's always a good idea to keep an eye on local weather forecasts during your visit.
Significant Weather Events
There are no specific significant weather events typically associated with Crete in September. Nonetheless, travellers should be mindful of changing weather conditions and stay informed of potential storms or local weather events that may impact their plans.
Hailing from the historic city of Thessaloniki, Nikos Tsakiris is a passionate explorer, seasoned writer, and co-founder of Greek Island, the definitive travel blog for the Greek Islands.