Kefalonia, a stunning Greek island in the Ionian Sea, is known for its incredible natural beauty, fascinating history, and charming villages.
This picturesque island has become a popular destination for families seeking a memorable holiday experience.
With its family-friendly attractions, accommodations, and activities, Kefalonia is an ideal choice for those who want to enjoy quality time together, all while taking in the island's breathtaking scenery.
There are plenty of reasons to choose Kefalonia for a family holiday. Among them are its numerous kid-friendly places to stay, including hotels, resorts, and villas that cater to families with different preferences.
Furthermore, Kefalonia offers a wide range of engaging activities and attractions for children, including exciting outdoor adventures, fascinating historical sites, and beautiful, unspoilt beaches.
In Kefalonia, families can bond over various experiences, from exploring the remarkable geological formations and ancient monuments to uncovering local myths and legends.
With its delightful blend of culture, adventure, and relaxation, Kefalonia offers a wholesome family holiday that caters to all ages, making it a remarkable destination for families seeking a unique, unforgettable escape.
Accommodation Options for Families
Kefalonia is a beautiful Greek island that offers a wide range of accommodation options for families. Whether you're looking for family-friendly hotels, holiday villas, or camping sites, Kefalonia has something for everyone.
Family-Friendly Hotels
There are several family-friendly hotels in Kefalonia that provide amenities and activities suitable for all members of the family. Some great options include:
Ionian Sea Hotel & Aqua Park: Situated near the beach and Lixouri centre, this 3-star complex offers plenty of entertainment for the entire family, with an aqua park and kid-friendly facilities.
Emelisse Nature Resort: Located in Fiskardo alongside the Ionian Sea shoreline, this resort is surrounded by cypress and cedar trees, offering panoramic views. Balconies in the rooms provide a great spot for enjoying the beautiful surroundings.
Holiday Villas
Renting a holiday villa in Kefalonia can provide your family with a comfortable and private space to enjoy your holiday. Many villas come with their own pools and gardens and are often located near beautiful beaches or scenic landscapes. Some reliable websites for finding holiday villas in Kefalonia include:
HomeAway
Airbnb
Booking.com
Camping Sites
For families who enjoy more adventurous and outdoor-based holidays, Kefalonia offers various camping sites across the island. These sites often provide facilities such as showers, toilets, and cooking areas. Some popular camping sites in Kefalonia include:
Argostoli Camping: Located near the capital, Argostoli, this camping site is close to local amenities and attractions.
Sami Beach Camping: Situated near the picturesque village of Sami, this camping site offers easy access to beautiful beaches and crystal-clear waters.
Regardless of your family's preferences, Kefalonia caters to a wide range of accommodation options, ensuring a memorable and enjoyable holiday for all.
Kid-Friendly Activities and Attractions
Beaches and Swimming
Kefalonia is an excellent destination for families, with plenty of kid-friendly activities and attractions. With 39 beaches on the island, there are lots of options for families to enjoy the sun and sand. Myrtos Beach is known as one of the best beaches in Greece but may be more suitable for older children. Other family-friendly beaches include Antisamos Beach, ideal for swimming and water sports activities.
Outdoor Adventures
For those looking for adventure, Kefalonia offers various outdoor activities suitable for children of all ages. Boat tours and water sports are popular among families, providing opportunities to explore the island's beautiful coastline and crystal-clear waters. Hiking and walking trails are available for all levels of fitness, making for a great family outing. Families can also visit the picturesque village of Fiskardo for an enjoyable walk and dinner after a day of adventure.
Cultural and Historical Sites
Kefalonia is rich in history, offering numerous cultural and historical sites for families to explore. Visit the underground Melissani Cave, where you can take a guided boat tour and learn about the island's geological wonders. Kefalonia also boasts many ancient ruins, such as the Venetian Castle of Assos, a great place for inspiring children's imaginations and learning about the island's past. Don't forget to explore local museums, such as the Kefalonia Archaeological Museum, for further insight into the island's fascinating history.
Family-Friendly Dining
Kefalonia is indeed a great destination for families, and it offers numerous family-friendly dining options. In this section, we will explore the best restaurants and cafes that cater to families with children, as well as the local cuisine suitable for kids.
Restaurants and Cafes
Kefalonia has a variety of kid-friendly restaurants that not only serve tasty food but also ensure a comfortable and enjoyable atmosphere for the entire family. Some of the best family restaurants in Kefalonia include:
V & S Corner: A popular restaurant is known for its delicious traditional Greek cuisine and welcoming atmosphere, suitable for people of all ages.
Taverna Zorbas: This is a child-friendly restaurant that boasts a lovely outdoor seating area and an extensive menu featuring both Greek and international dishes.
Lighthouse Taverna: Offering spectacular sea views and a warm ambience, this taverna is a perfect spot for families to enjoy Greek cuisine in a picturesque setting.
Remember to visit TripAdvisor's listing of the top family-friendly restaurants in Kefalonia for more options and traveller reviews.
Local Cuisine for Kids
Introducing your children to the flavours of Greece can be a fun and educational experience. Kefalonia offers a variety of traditional dishes that are both delicious and suitable for kids. Some of the local favourites that children may enjoy include:
Souvlaki: Grilled meat skewers (usually pork, chicken, or lamb) served with pita bread, chips, and tzatziki sauce. This dish is a staple in Greek cuisine and a great introduction to local flavours.
Pastitsio: A Greek oven-baked pasta dish, similar to lasagna, made with layers of pasta tubes, minced meat, and topped with béchamel sauce. This comforting meal can be found in several family restaurants across Kefalonia.
Loukoumades: These little deep-fried dough balls, soaked in honey and sprinkled with cinnamon, are a delightful treat for kids with a sweet tooth.
In summary, Kefalonia offers a variety of dining options for families, catering to diverse tastes and preferences. The island's restaurants and cafes, coupled with its delicious local cuisine, make for an enjoyable culinary experience that kids and adults alike will relish.
Getting Around Kefalonia with Children
Car Rentals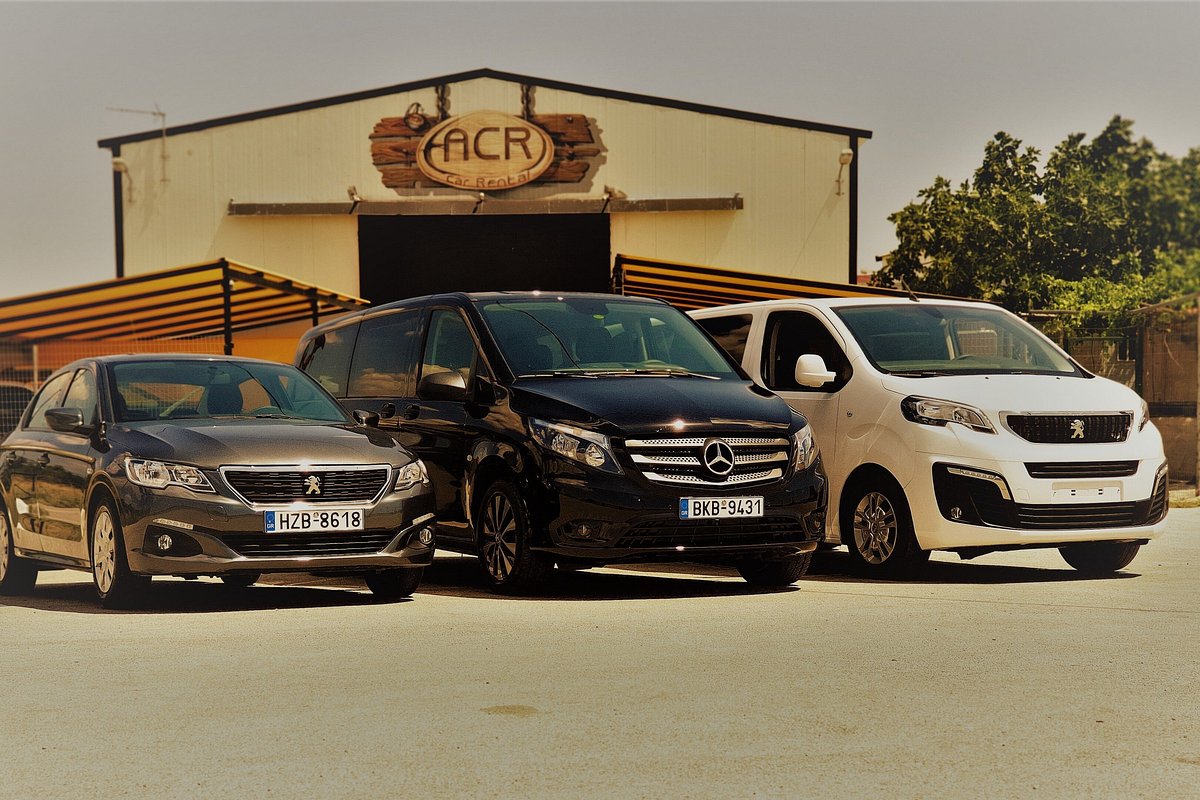 Renting a car is a convenient option for families visiting Kefalonia. It allows you to explore the island at your own pace and makes it easier to visit the numerous beaches, attractions, and picturesque villages. Several reputable car rental companies operate on the island, offering a range of vehicles to suit different budgets.
When renting a car, make sure to request necessary child seats or booster seats in advance. Additionally, it's essential to familiarise yourself with the Greek driving rules and road signs to ensure safety during your journey.
Public Transportation
Alternatively, families can make use of Kefalonia's public transportation system. Buses connect the island's main towns (Argostoli, Sami, Fiskardo, and Skala) and even some popular beaches. However, service frequency may be limited in certain areas, especially during the off-peak season.
Here are some key points about Kefalonia's public transportation:
Bus schedules may differ on weekends and public holidays
Tickets can be purchased on board or at ticket kiosks at major bus stations
Be prepared for potential delays as buses may sometimes run behind schedule
In summary, getting around Kefalonia with children can be done comfortably with car rentals or public transportation. Consider factors such as your itinerary, budget, and personal preferences when choosing the most suitable option for your family.
Child Safety and Health Tips
Sun Protection
Kefalonia's warm and sunny climate is one of the island's main attractions. However, it's essential to protect children from excessive sun exposure. Here are some sun protection tips for families:
Apply sunscreen with an SPF of 30 or higher, and reapply every 2 hours or after swimming.
Encourage children to wear hats, sunglasses, and long-sleeve shirts for added protection.
Stay in shaded areas during peak sunlight hours (11 am-4 pm), and try to keep outdoor activities to the morning or late afternoon.
Keep babies under 6 months old out of direct sunlight, and use protective clothing and hats instead of sunscreen.
First Aid
Preparing a basic first aid kit is crucial to ensure the well-being of your family during holiday emergencies. Here are the essential items to include in your kit:
Plasters of various sizes
Antiseptic wipes
Sterile gauze pads
Bandages
Tweezers
Scissors
Pain relief medication, such as paracetamol or ibuprofen
Antihistamine cream for bug bites and allergies
Hydrocortisone cream for insect bites and rashes
Oral rehydration salts for diarrhoea
Medical Services
Kefalonia provides a safe and relaxed environment for families. However, it's essential to know where to get medical assistance if needed. Here are some details about the medical services on the island:
Kefalonia has a general hospital located in the capital, Argostoli. Additionally, health centres can be found in major towns like Lixouri, Sami, and Fiskardo.
Pharmacies are available throughout the island, and many are open late or on weekends. It's a good idea to familiarise yourself with the nearest pharmacy to your accommodation.
In case of an emergency, dial 112 for assistance. It's advisable to have travel insurance that covers medical expenses and repatriation.
Keep these child safety and health tips in mind while visiting Kefalonia to enjoy a worry-free and unforgettable family holiday.
Hailing from the historic city of Thessaloniki, Nikos Tsakiris is a passionate explorer, seasoned writer, and co-founder of Greek Island, the definitive travel blog for the Greek Islands.