Kos, a beautiful island in Greece, is known for its stunning beaches, lush valleys, and rich history. It is part of the Dodecanese island group in the southeastern Aegean Sea and offers a spectacular holiday experience for travellers from around the world. The best time to visit this picturesque island can make a significant difference in one's experience, as the weather and tourist crowd play a crucial role in determining the overall atmosphere.
For most visitors, the ideal time to plan a trip to Kos is between late May and early October, when the weather is reliably warm and sunny, perfect for spending lazy days on the beach. During these months, visitors can enjoy pleasant temperatures, warm azure waters, and a vibrant atmosphere. However, it is worth noting that these peak months can also bring larger crowds and a bustling tourist scene.
To avoid the peak season and experience a more relaxed holiday, travellers can consider visiting Kos during the milder spring and autumn months, when temperatures average around 23°C, and rainfall is occasional. This off-peak period offers an opportunity to explore the island's treasures at a more leisurely pace, without compromising on the beautiful weather and stunning scenery that make Kos a popular holiday destination.
Best Times to Visit Kos
Spring
Spring is an excellent time to visit Kos, especially between late May and early June. During this period, the weather is generally warm and sunny, making it perfect for relaxing beach days. Moreover, the island remains less crowded, allowing travellers to enjoy a more tranquil atmosphere. Here's a quick overview of average temperatures in spring:
April: 11°C (low) – 20°C (high)
May: 15°C (low) – 25°C (high)
June: 19°C (low) – 29°C (high)
Some advantages of visiting Kos in spring include:
Pleasant weather for sightseeing
Less crowded tourist spots and beaches
Reasonable accommodation prices
Autumn
Autumn is another excellent time to visit Kos, particularly from September to early October. During these months, the weather remains warm while the number of tourists start to decline after the busy summer season. Here are the average temperatures in autumn:
September: 19°C (low) – 28°C (high)
October: 15°C (low) – 24°C (high)
November: 11°C (low) – 19°C (high)
Benefits of visiting Kos in autumn include:
Comfortable weather for outdoor activities
Less crowded attractions and beaches compared to summer
Competitive accommodation prices
During both spring and autumn, travellers can expect warmer temperatures during the day with cooler evenings. Do pack light layers, sunscreen, and comfortable shoes to fully enjoy the beautiful island of Kos while avoiding the peak summer crowd.
Weather Overview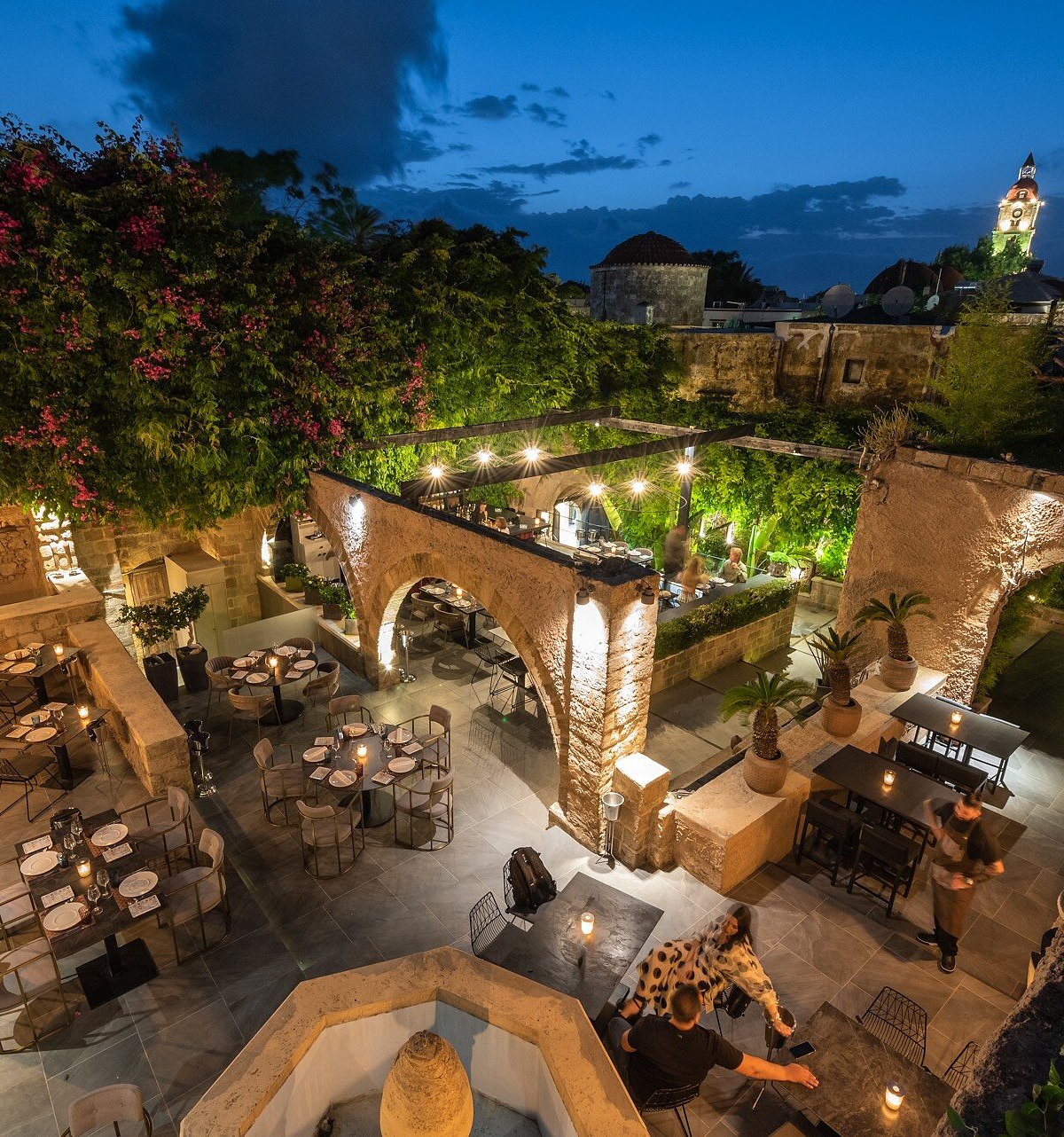 Temperature
Kos, a beautiful island in Greece, experiences a Mediterranean climate with warm summers and mild winters. During late May to early October, the weather is reliably warm and sunny, making it ideal for spending leisurely days on the beach. August witnesses the highest temperatures, often reaching up to 29°C and rarely dropping below 21°C.
However, winter is the coldest season on the island with temperatures falling as low as 15.4°C in January. In this month, the average temperature is around 11.2°C, with a minimum of 8.9°C and a maximum of 13.6°C. On the coldest nights, the temperature may even drop to around 3.5°C. Sea temperatures during the winter months are around the 16-18°C range, making it too cold for most people to swim.
Precipitation
While Kos enjoys mostly warm and sunny weather during the summer months, it can also experience periods of rain and precipitation. Winter is the wettest time of the year, with January seeing maximum average rainfall at 120mm. If you plan to visit Kos during the winter, be prepared to wrap up and pack an umbrella, as rain can be more frequent during this time of year.
In contrast, the summer months are relatively dry, with significantly lower precipitation levels. This makes the period between late May and early October a popular time to visit the island, as visitors can enjoy pleasant weather and spend time outdoors without the inconvenience of frequent rain.
Events and Festivals
Cultural Events
One of the cultural events in Kos is the celebration of Agios Georgios' name day on April 23rd. The festivities take place in Pyli village and include horse races in Afendiou and an abundance of food for everyone to enjoy. Another notable cultural event is the Hippokrateia Festival, which showcases various artistic and cultural performances.
In the first week of August, Mastichari village hosts a Wine Festival. This event celebrates the local winemaking culture and involves wine tastings, traditional music, and folk dancing.
Kos Tourism Week
Kos Tourism Week is an annual event organised to promote the island's tourism industry. Taking place between late May and early October, this week-long event offers various activities, such as guided tours, boat excursions, and beach parties. During this time, visitors can partake in traditional Greek culinary experiences, cultural performances, and workshops to better immerse themselves in the local culture and hospitality.
What to Pack
When planning a trip to Kos, it's important to consider what to pack in order to ensure a comfortable and enjoyable stay. Here are some specific clothing items and essential items to include in your packing list for your visit to the Greek island of Kos.
Clothing
Lightweight and breathable clothing: As Kos enjoys a hot Mediterranean climate, especially during the summer months, it is advisable to pack lightweight, breathable clothing such as cotton T-shirts, shorts, skirts, and dresses.
Swimwear: With the beautiful beaches and warm waters, swimming and water activities are popular options in Kos. Be sure to pack enough swimwear for the duration of your stay.
Sun protection: To protect yourself from the sun, pack a wide-brimmed hat and sunglasses. Also, consider bringing lightweight cover-ups or shawls to protect your shoulders from the sun while exploring the island.
Comfortable walking shoes: Exploring the island may involve walking on uneven surfaces. It's essential to pack comfortable walking shoes, such as sneakers or sandals with good arch support, for your adventures around Kos.
A light jacket or cardigan: Even though Kos is known for its warm weather, the evenings can get chilly. A light jacket or cardigan will come in handy for evening strolls or outdoor dinners.
Essential Items
Sunscreen: The sun can be harsh in Kos, especially during the summer months. Be sure to pack high SPF sunscreen (30 or higher) and reapply it throughout the day to protect your skin.
Insect repellent: Mosquitoes can be common on the island, so pack insect repellent to avoid bites.
Reusable water bottle: Staying hydrated under the hot sun is crucial. Bring a reusable water bottle with you, and fill it up as needed throughout the day.
Travel adaptor: Greece uses a different type of plug from many other countries. To ensure you can charge your electronic devices, pack a universal travel adaptor.
First aid kit: A small first aid kit with essentials like painkillers, plasters, and any personal medications is always useful to have on hand during your trip.
Eleni Vasiliadis, a native of the picturesque island of Corfu and co-founder of Greek Island, is a seasoned traveller, accomplished writer, and passionate advocate for Greek culture and cuisine.