April is a delightful time to visit the beautiful island of Kos, located in Southern Aegean, Greece. As the season shifts from winter to spring, visitors can enjoy mild weather conditions that strike the perfect balance between comfortable days and cool evenings. During this period, the island enjoys blooming flowers and lush green landscapes, making it an ideal time for travellers to explore Kos's outdoor attractions and historical sites.
Throughout April, the average temperature settles around 16°C, with daytime highs reaching up to 18°C and nighttime lows at about 12°C. With an estimated seven days of rainfall, the weather is generally favourable for exploring the island's picturesque villages, stunning beaches, and ancient ruins. However, it is worth noting that the sea temperature remains relatively cool at around 17°C, which may not be the optimal temperature for swimming or water activities.
All things considered, April offers a pleasant weather experience for those who prefer milder temperatures and fewer crowds. Travellers can cherish the magnificent scenery and tranquillity of Kos in April, making it an excellent time for a relaxing holiday or serene island getaway.
Overview of Weather in Kos in April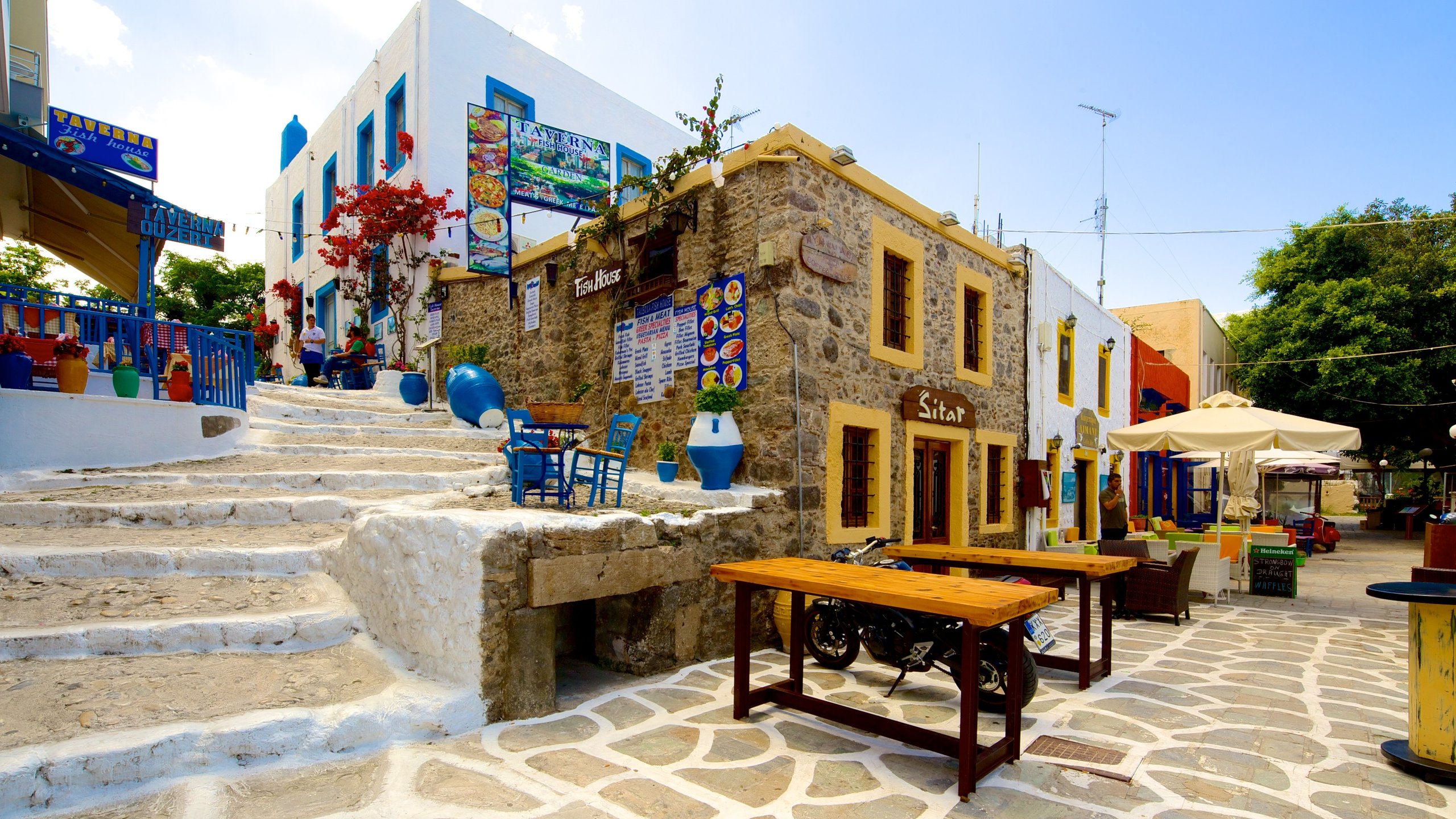 April in Kos, Greece, is an enjoyable spring month that brings mild yet pleasant conditions. In this section, we will discuss the temperature range, precipitation, and humidity during the month of April in Kos.
Temperature Range
During the month of April, the average temperature in Kos ranges between 15.3°C (59.5°F) and 18°C (64.4°F). Daytime temperatures are around 15°C, with afternoon highs reaching up to 18°C. The nighttime temperatures can drop to as low as 12°C, making it essential to pack some layers to stay warm on cooler nights.
Precipitation
April sees a relatively low amount of precipitation, with rainfall at around 3mm throughout the month. This makes it a suitable time to explore the island without the worry of constant rain as it is not too wet nor too dry.
Humidity
In April, the humidity level in Kos averages about 63%. While it's not extremely humid, it's still advisable to stay hydrated and be prepared for slightly muggy conditions during your visit to the island.
What to Wear and Pack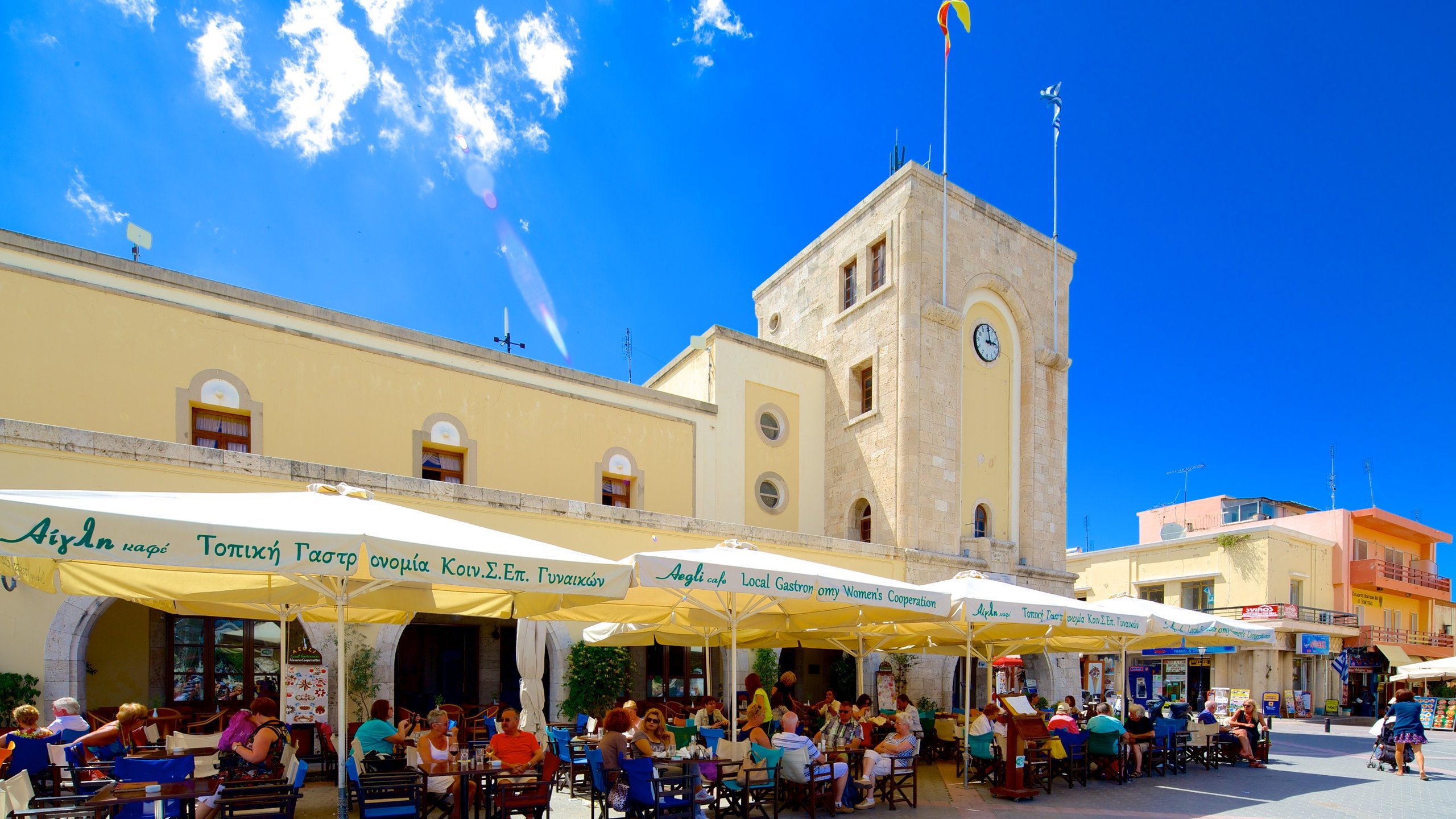 Visiting Kos in April means experiencing mild weather with temperatures ranging from 12°C to 16.7°C, making it essential to pack the right clothing and accessories for your trip. Here are some recommendations to ensure you're well-prepared.
Clothing Recommendations
Layered outfits: Since the weather can be unpredictable in April, it's a good idea to pack clothes that can be easily layered. Opt for lightweight tops, cardigans, and jackets that can be added or removed as needed.
Lightweight trousers and jeans: Pack a few pairs of lightweight trousers or jeans for daytime wear, as they'll be comfortable in the mild temperature.
Shorts and skirts: Don't forget to pack a few pairs of shorts or skirts, as the temperature may warm up enough for you to wear them comfortably during the day.
Jumpers and light jackets: As evenings can still be chilly, make sure to include a couple of jumpers or light jackets to wear when the sun goes down.
Footwear: Since you'll likely be doing a lot of walking, pack comfortable, versatile shoes such as trainers or sandals. Waterproof shoes may also come in handy in case of rainy days.
Essential Accessories
Sun protection: Despite the mild temperatures, you'll still need protection from the sun. Bring a wide-brimmed hat, sunglasses and sunscreen (at least SPF 30) to protect your skin.
Umbrella or raincoat: There is a chance of rain in April, so make sure to pack an umbrella or lightweight raincoat in case of wet weather.
Swimwear and beach towel: The sea temperature in April averages around 17°C, which may be just warm enough for a dip. Pack your swimwear and a beach towel if you're planning to hit the beach.
Reusable water bottle: To stay hydrated during your explorations, bring a reusable water bottle that you can refill throughout the day.
Travel adapter: Greece uses the European-style plug (Type C or F), so don't forget to pack a travel adapter if you're coming from a country with different outlets.
By packing the appropriate clothing and essential accessories, you'll be well-prepared for your April visit to Kos. Enjoy your trip!
Activities and Events
During April, the weather in Kos begins to warm up, making it an ideal time to explore the island and participate in various activities and events. With an average daily temperature of 17°C and 7 hours of sunshine, you can comfortably engage in different experiences.
Outdoor Activities
April is an excellent time to enjoy various outdoor activities in Kos, such as hiking, cycling, and exploring historical sites. The island boasts numerous trails and paths that offer stunning views of the sea and surrounding landscapes. A popular route is the hike from Asclepeion to Kos Town, which takes you through ancient ruins and lush greenery.
For those who prefer to explore on two wheels, bike rentals are widely available throughout the island. Follow scenic coastal routes or venture inland to discover charming villages and hidden gems.
With the sea temperature rising to 17°C, water sports such as kayaking, windsurfing, and beginner-level scuba diving also become increasingly popular.
Festivals and Cultural Events
April is a month of cultural significance in Greece, as it often marks the celebration of Greek Orthodox Easter. Although specific dates vary yearly, events may include:
Palm Sunday: A religious procession through the streets with locals carrying palm leaves, symbolising Jesus' entrance into Jerusalem.
Good Friday: Solemn processions take place in towns across Kos, as locals prepare for the crucifixion of Jesus.
Easter Sunday: The most significant event of the Orthodox calendar, with midnight mass and the distribution of the "Holy Light" in churches, followed by festive meals with family and friends.
During this time, you may also encounter smaller cultural events and exhibitions in various towns on Kos Island. Keep an eye out for posters and announcements, as these events offer a unique way to learn more about the island's rich heritage and customs.
Hailing from the historic city of Thessaloniki, Nikos Tsakiris is a passionate explorer, seasoned writer, and co-founder of Greek Island, the definitive travel blog for the Greek Islands.