If you're planning a trip to Kos, Greece, it's essential to know what to expect from the weather in January.
Located in the Southern Aegean, this beautiful island is a part of the Dodecanese group and enjoys a Mediterranean climate. During this time of year, temperatures are cooler, and days are predominantly cloudy, offering a distinctive experience for travellers who choose to visit outside of the typical tourist season.
In January, Kos witnesses relatively low temperatures with a daily average of about 11°C. Although rainfall is frequent, the cool and comfortable daytime weather provides a unique ambiance that contrasts with the hot, sunny summers on the island. This off-peak period is perfect for those seeking a tranquil retreat without the bustling crowds. However, it's important to note that many of the summer-season attractions and facilities may be closed during this time, so plan your itinerary accordingly.
General Weather Overview in January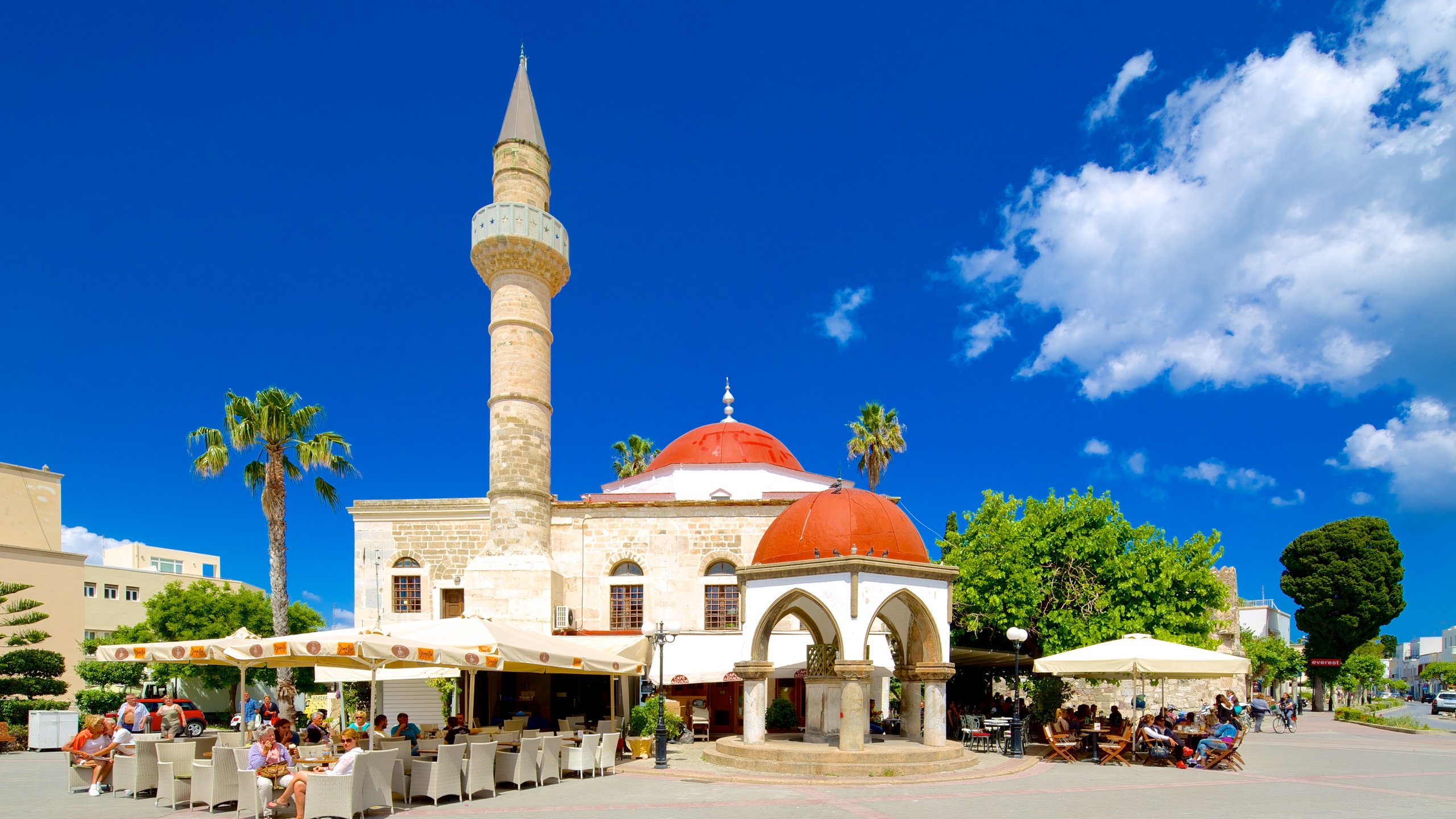 Temperature Ranges
In January, Kos, Greece experiences moderate winter temperatures. The average temperature fluctuates between 11.1°C (52°F) and 13.8°C (56.8°F) during this month source. Despite being the coldest time of the year, these temperatures allow for comfortable outdoor activities with appropriate clothing. However, it's crucial to be prepared for colder days and nights, as temperatures can occasionally dip lower.
Precipitation
January is typically a rainy month in Kos. While it may not be an ideal time for beach activities, visitors can still enjoy the local attractions and cultural experiences. It is crucial to bring appropriate rain gear, such as waterproof clothing and umbrellas, to stay dry during your visit. The month of January has a percentage of time when the sky is overcast or mostly cloudy, remaining approximately 38% throughout the month source.
Humidity
As an island, Kos experiences relatively consistent humidity levels year-round. January, being a winter month, is not an exception to this. The humidity levels may be slightly higher compared to the warmer and drier summer months. This can cause the air to feel more damp and chilly during the colder January days. It is important to dress warmly and have appropriate clothing so that you can enjoy the island comfortably during this time.
Wind and Storm Patterns
Average Wind Speeds
In January, the weather in Kos experiences moderate winds. The average wind speed during this month fluctuates between 11.1°C (52°F) and 13.8°C (56.8°F) 1. The month of January in Kos experiences essentially constant cloud cover, with the percentage of time that the sky is overcast or mostly cloudy remaining about 38% throughout.
Likelihood of Storms
Storms are not a frequent occurrence in January in Kos. During this month, the likelihood of experiencing a storm is relatively low. When storms do occur, they tend to be of the light rain variety. As a result, the winter weather in Kos is fairly mild and predictable, allowing visitors to plan their activities accordingly.
Effects of Weather on Travel Plans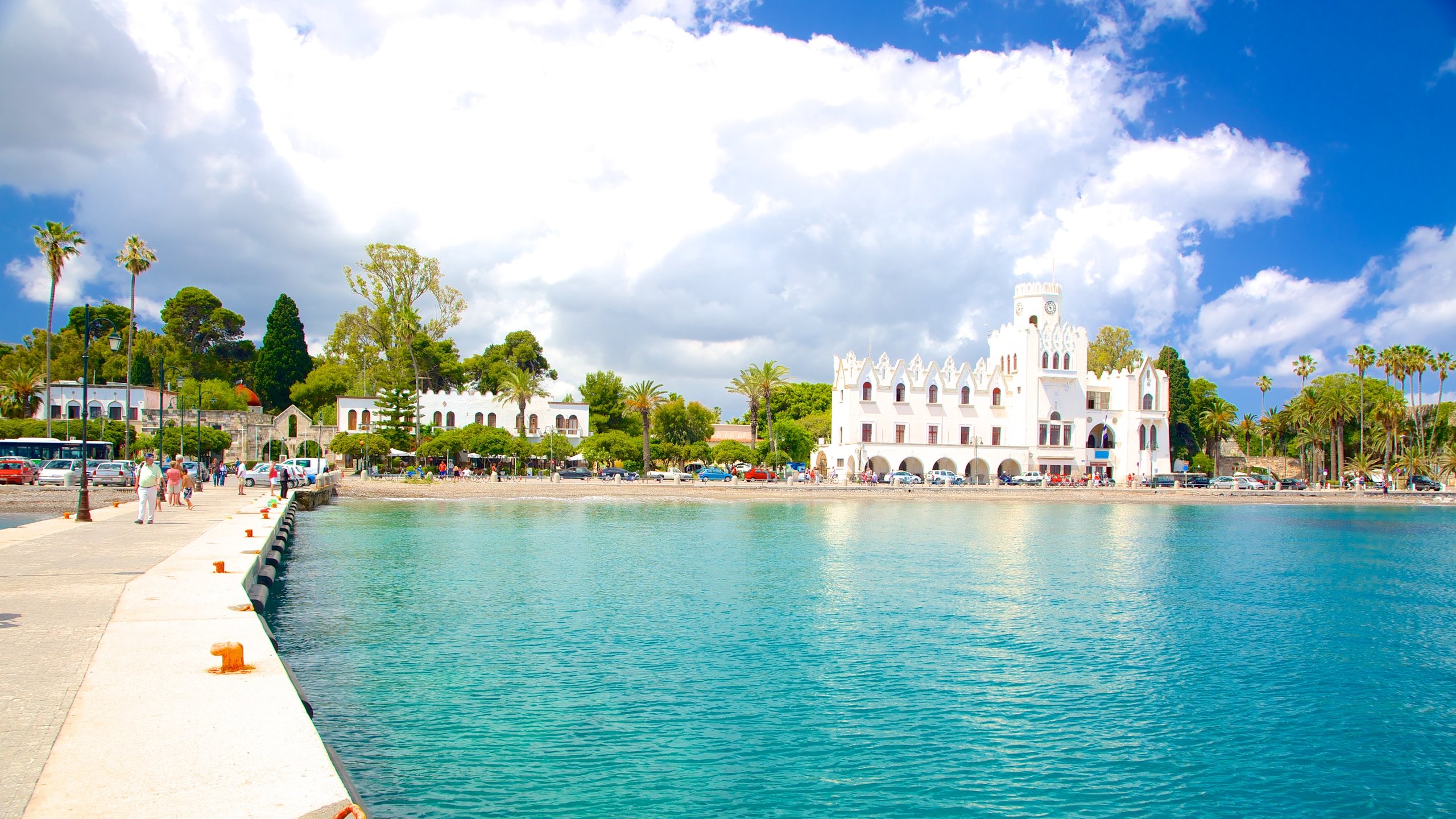 Accessibility to Kos
During January, the weather in Kos can be cool and comfortable during the day, with colder temperatures at night. The average daily maximum temperature is 13°C, making it a less popular time for tourists. Despite the cooler temperatures, it is still possible to visit Kos in January, provided visitors are prepared for the cooler weather by packing warmer clothes.
Transportation services, such as flights and ferries, may operate on a reduced schedule during the winter months due to fewer visitors. Nonetheless, you can still find options to reach the island from nearby destinations such as Athens.
Potential Disruptions
One factor to consider when planning a trip to Kos in January is the rainfall and increased cloud coverage. This can potentially limit outdoor activities and sightseeing opportunities during your visit. However, there are still many cultural and historical sites such as museums, art galleries, and ancient ruins that can be enjoyed regardless of the weather.
Another aspect to consider is the availability of tourist-focused services during the winter months. Some attractions, hotels, and restaurants may be closed during this time. It is advisable to research and make reservations in advance to ensure that your preferred services and amenities are available during your stay.
In summary, while the weather in Kos during January may be less than ideal for sunseekers, it can still offer a unique travel experience for those who want to explore the island's history and culture away from the bustling summer crowds.
Indoor Activities for January
Kos in January experiences cool and wet weather, with temperatures averaging around 11°C and about 169mm of rainfall throughout the month. So, you may want to explore indoor activities while visiting the island during this time. Here are some suggestions under the categories of Museums and Cultural Sites, as well as Restaurants and Cafes.
Museums and Cultural Sites
Visiting museums and cultural sites is an excellent way to spend a rainy day in Kos. The Archaeological Museum of Kos is a must-see destination, exhibiting findings dating back to prehistoric times through to late antiquity. Another fascinating attraction is the Hippocrates Museum, where you can learn about the Father of Medicine and his life.
Kos also offers several wine producers and tasting areas, which can be a delightful way to spend an afternoon. Discover local flavours and multiple prize-winning wines from the region, grown at the foot of the island's mountain.
Restaurants and Cafes
Kos has a wide variety of restaurants and cafés to suit all tastes, combining local flavours with international cuisine. Enjoy mezze-based dishes at Greek tavernas, or you can indulge in fresh seafood delicacies caught from the Aegean. Many places offer a cosy atmosphere and indoor seating to make your dining experience enjoyable during the cooler winter months.
For a lighter meal, there are plenty of charming cafes across the island, where you can enjoy a cup of tea or coffee with a delicious pastry or traditional Greek dessert. These establishments provide a warm refuge from the rain, allowing you to relax and watch the world go by before continuing your journey around Kos.
Packing Guidance and Tips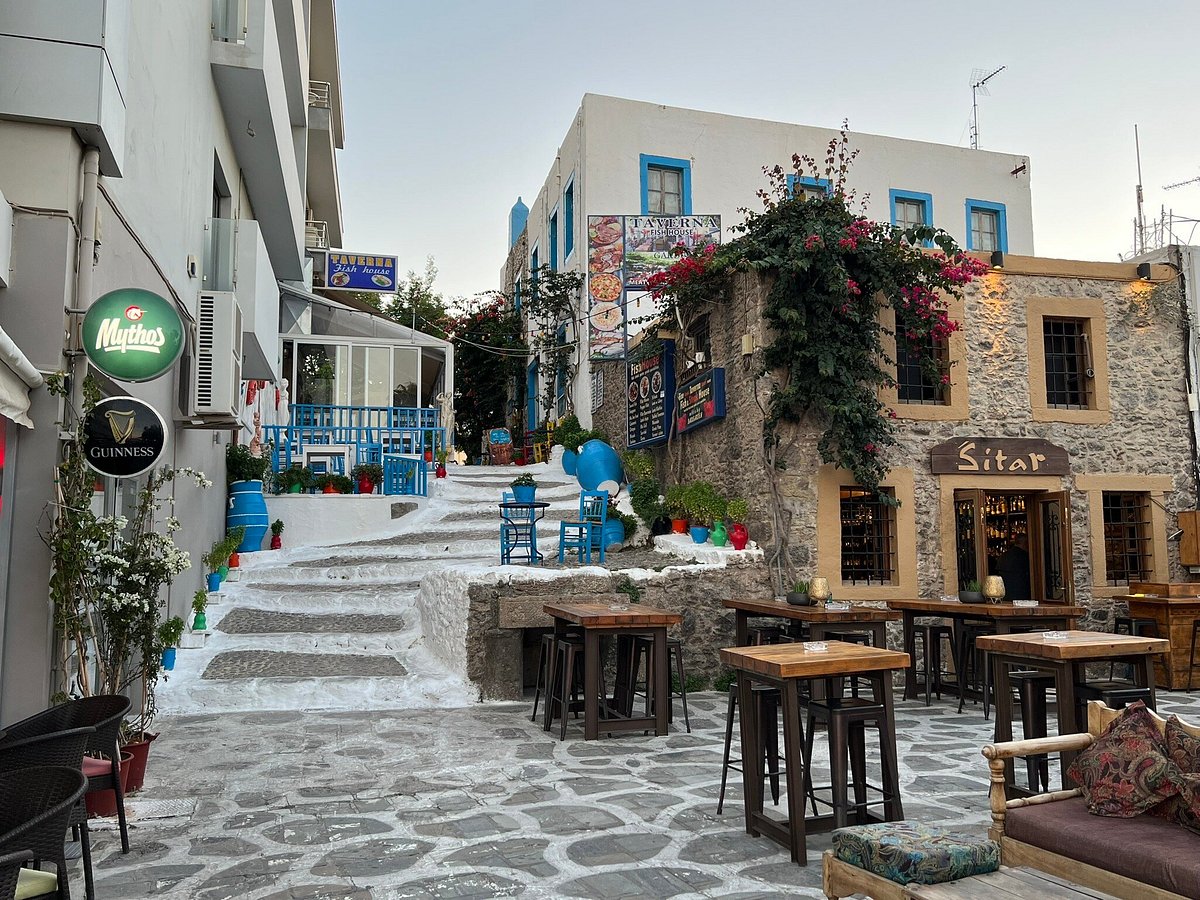 Visiting Kos, Greece, in January can be a different experience from what you might expect during the summer months. The weather during this time is cold, rainy, and cloudy with average temperatures around 11°C (52°F) source. This guide provides tips on essential clothing items and additional supplies to pack for your January trip to Kos.
Essential Clothing Items
Warm clothing: Since temperatures can be quite cool during this time, it's essential to pack warm clothes including sweaters, long-sleeved shirts, and thermal undergarments to layer and keep you comfortable throughout your visit.
Waterproof items: With rain being common in January, ensure to pack a waterproof jacket or coat, and an umbrella to stay dry during your outdoor excursions.
Comfortable footwear: Bring a pair of comfortable, waterproof shoes or boots that can handle wet surfaces while walking around the island.
Accessories: Don't forget to pack a warm hat, gloves, and a scarf to protect against the cold winds that are often experienced in January.
Additional Supplies
Travel adaptor: Greece uses Type F plugs, so you'll need a travel adaptor to charge your devices if you're coming from a country with a different system.
Toiletries: While many accommodations will provide some toiletries, it's always good to bring your own essentials such as toothpaste, toothbrush, shampoo, and conditioner.
Medicine: Although there are pharmacies on the island, pack a small medicine kit with essentials like pain relief, allergy medication, and any prescription medications you may need during your stay.
Entertainment: As the weather might not be ideal for outdoor activities, pack some books, a tablet, or any other form of indoor entertainment to keep yourself occupied during potential rainy days.
By ensuring you've packed these essential clothing items and additional supplies, you can better enjoy your visit to Kos, Greece, in the colder month of January.
Eleni Vasiliadis, a native of the picturesque island of Corfu and co-founder of Greek Island, is a seasoned traveller, accomplished writer, and passionate advocate for Greek culture and cuisine.