Kos, a beautiful and popular island in Southern Aegean, Greece, attracts visitors with its stunning beaches, ancient ruins, and vibrant atmosphere. If you're planning a trip to Kos in March, it's crucial to have an idea about the weather conditions during that time. This knowledge will not only help you pack the right clothes but also make the most of your visit by choosing suitable outdoor activities.
March in Kos usually features mild weather, with average temperatures around 13.1°C, minimums of 10.4°C, and maximums reaching 15.9°C. The beginning of the month tends to be slightly colder, and on some nights, temperatures can drop to around 6°C. Despite the cooler evenings, the daytime weather is generally pleasant, making it ideal for exploring the island's archaeological sites and enjoying its natural beauty.
As the month progresses, the cloud cover gradually decreases, from 36% to 32%, which means you can expect more sunny days towards the end of March. However, be prepared for occasional rain, as March sees an average of 9 rainy days and 76mm of rainfall. So, if you're visiting Kos in March, it's wise to pack a mix of warm and light clothing, along with a waterproof jacket to fully enjoy this beautiful island.
Overview of Weather in Kos in March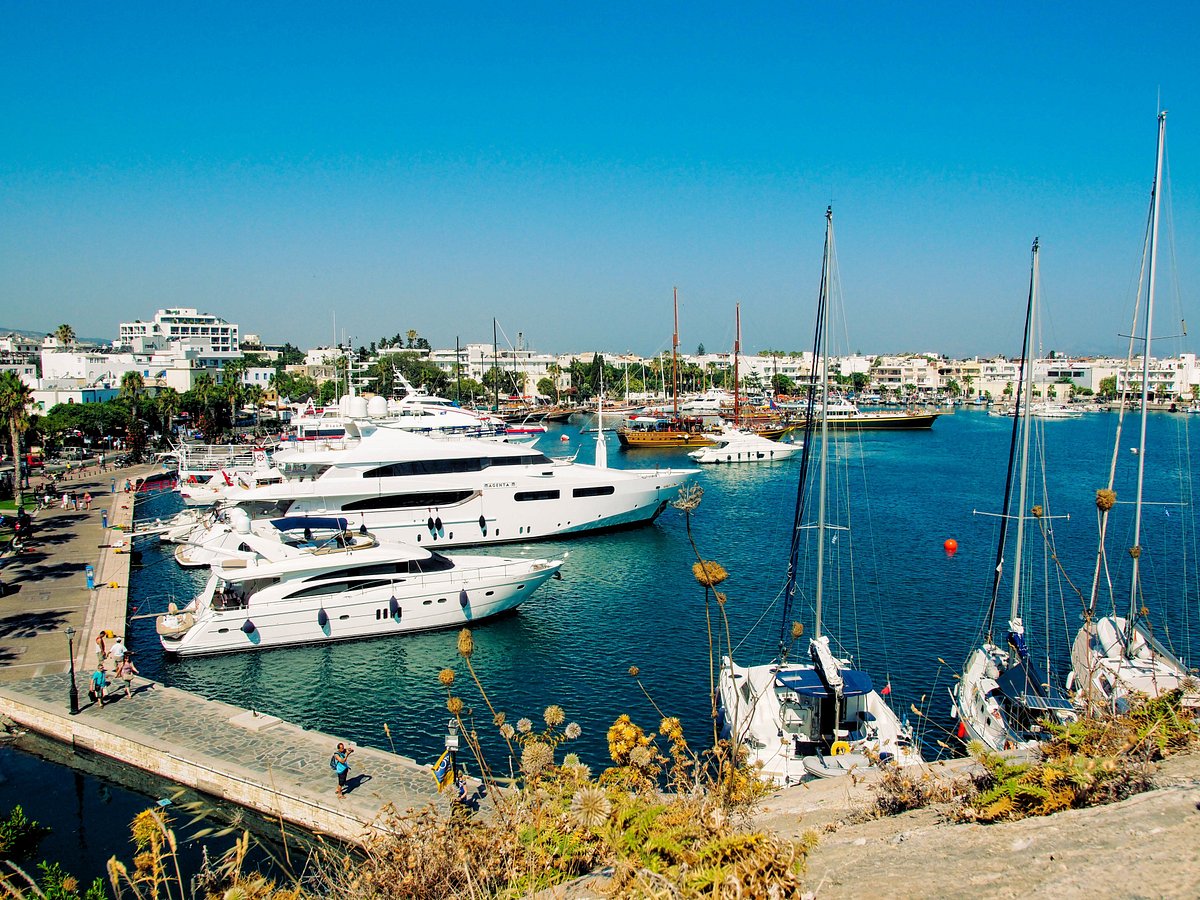 Kos, a beautiful Greek island, experiences mild and wet weather during the month of March. In this section, we will explore the temperature and climate, as well as precipitation, to give you a better understanding of what to expect in Kos at this time of year.
Temperature and Climate
In March, the average high temperature in Kos is 15.8°C (60.4°F), while the average low temperature is 13°C (55.4°F) 1. Daily high temperatures typically range between 59°F to 64°F, and the daily low temperatures range from 50°F to 54°F. The temperature gradually increases throughout the month, nurturing the beginning signs of spring. Humidity in Kos averages around 69% in March.
Precipitation
Rainfall is quite common in Kos during March, with an average of 9.6 rainy days and a total precipitation of 32mm (1.26 inches). Although it's a relatively wet month, this isn't unusual for the time of year, as the Mediterranean climate transitions from winter to spring. Remember to pack an umbrella or raincoat if you're planning to visit Kos in March, as the weather can be unpredictable.
Activities to Enjoy in March
Outdoor Activities
During March, the average temperature in Kos is 12°C, with highs of 14°C in the warmest part of the afternoon. Although still a bit cool, it's a great time to explore some outdoor activities. Hiking and biking trails abound, taking advantage of the green landscapes and beautiful views as nature begins to wake up in the first month of spring.
Visitors can also engage in other activities such as:
Birdwatching, as migratory birds pass through on their way to warmer climates
Visiting picturesque beaches for picnics and photography, though swimming may not be ideal(weather permitting)
Cultural and Historical Attractions
March is a perfect time to explore the rich cultural and historical attractions of Kos. As the weather is not too hot, guided walking tours or leisure strolls around historical sites are more comfortable:
Kos Town: Explore the ancient Agora, wander around the Ottoman-era Kos Castle, and visit museums with interesting exhibits about Kos' rich history
Asklepieion: Just a few kilometres away from Kos Town, this ancient medical centre dedicated to the god of medicine, Asclepius, offers a fascinating insight into ancient Greek medicine and stunning views over Kos Town
Palio Pyli: Visit the ruins of this mediaeval village located on a hill near modern Pyli, offering panoramic views of the island and surrounding sea
By sticking to the outdoor activities and cultural and historical attractions listed above, visitors can make the most out of their trip to Kos in March, despite it being slightly off-season. The milder temperatures and fewer tourists make it an appealing time to explore this beautiful Greek island at a leisurely pace.
What to Pack for Your Trip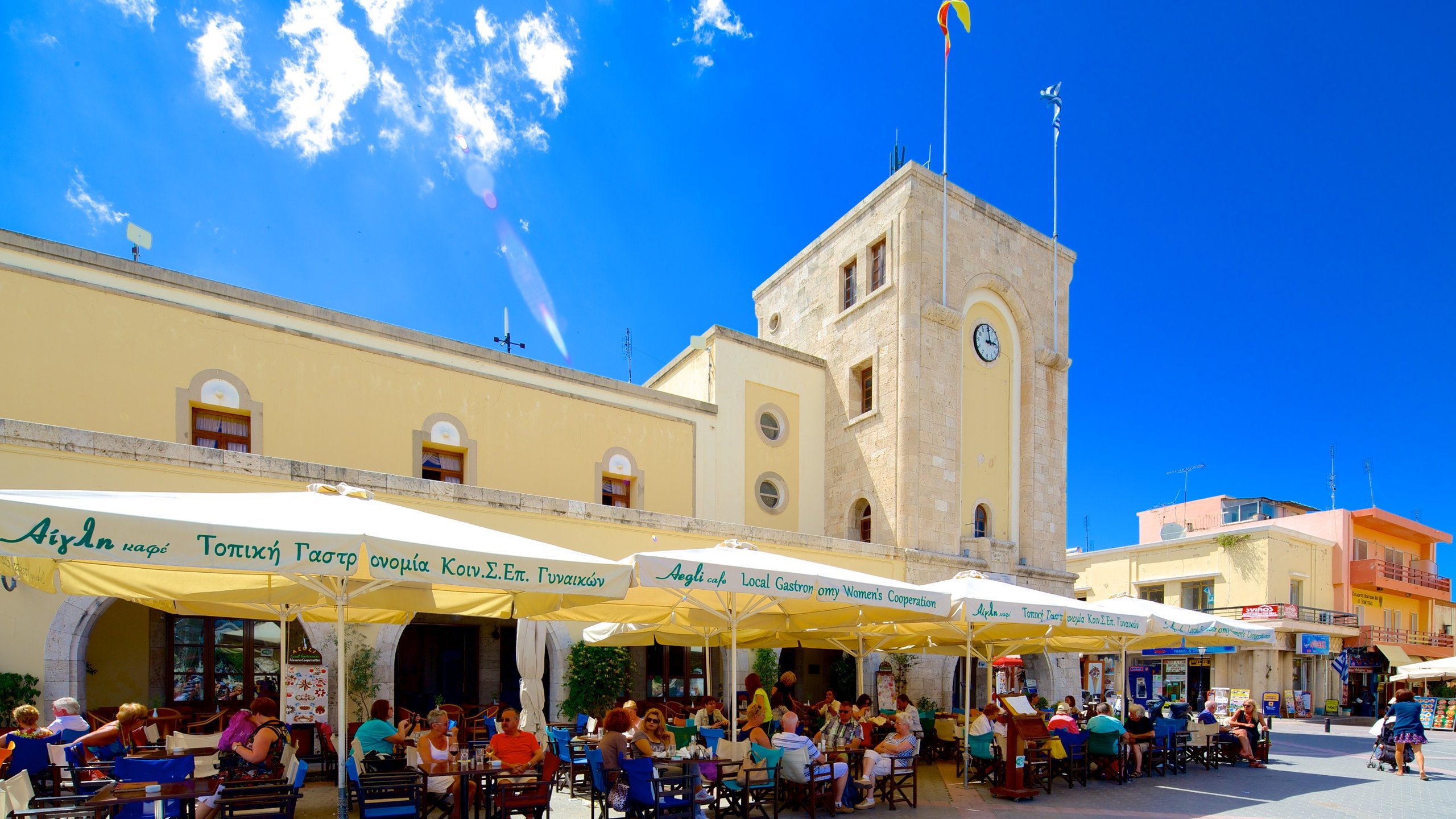 Clothing Essentials
In March, the weather in Kos can be quite unpredictable, with temperatures ranging between 10°C and 17°C. Therefore, it's essential to bring versatile clothing that can be layered to accommodate the varying weather conditions. Pack the following items:
Long sleeve shirts or lightweight sweaters for cooler days
T-shirts and short-sleeve shirts for warmer days
A mix of trousers and shorts for various activities and temperatures
A lightweight waterproof jacket for potential rainy days
Comfortable, durable shoes for walking and exploring
Swimwear, as you may get some mild days on the beach
A light scarf or pashmina for added warmth and style
Socks and underwear
Gear and Accessories
In addition to your clothing essentials, it's wise to pack a few travel gear and accessories to ensure a smooth and enjoyable trip to Kos. Consider the following:
A compact umbrella, as rainfall can occur in March
A daypack or tote bag for daily outings and excursions
Portable chargers to keep electronics powered throughout the day
Adaptors for your electronic devices, as Greece uses Type C and F sockets
Travel-sized toiletries such as shampoo, conditioner, toothpaste, and sunscreen
A water bottle to stay hydrated during your trip
Eleni Vasiliadis, a native of the picturesque island of Corfu and co-founder of Greek Island, is a seasoned traveller, accomplished writer, and passionate advocate for Greek culture and cuisine.