Visiting the picturesque island of Kos in November offers a gentle change of pace, with mild weather giving travellers the perfect backdrop to enjoy the beauty of this Greek island. As autumn makes its presence felt, Kos enjoys a climate that is ideal for exploring the island's stunning beaches, historic sites and local culture. With average temperatures hovering around 16.3°C (61°F) and a mix of sunny and overcast days, travellers can take advantage of the season's more peaceful ambience.
In November, high temperatures in Kos typically peak at 19°C (66.2°F), with nighttime lows dropping to around 13.6°C (56.5°F) source. Although the month sees an increase in cloud cover and rainfall, it also has its fair share of sunshine; there is still ample opportunity to soak up the sun and relax on this idyllic island. Sea temperatures remain pleasantly mild at approximately 20°C (68°F) source, making it a great time for a dip in the crystalline waters while avoiding the summer crowds.
With its delightful combination of pleasurable weather, fewer tourists, and enchanting landscapes, November in Kos presents an appealing vacation option for those looking to experience the island's charm. Wrapping up in a light jacket for the cooler evenings, you can savour the delights of Kos and create memories that will last a lifetime.
General Weather Conditions in November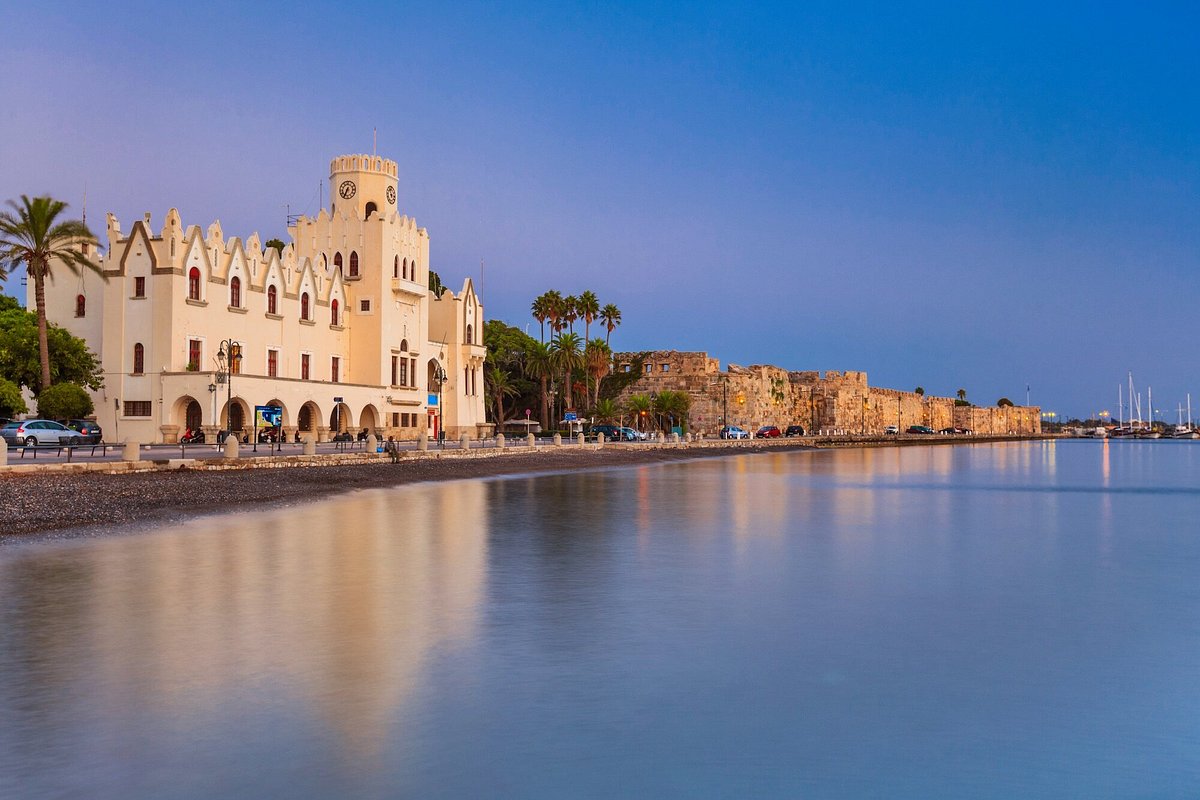 Temperature
In November, the weather in Kos, Greece experiences a decline in temperatures as the month progresses. The average temperature during this month is around 15°C (59°F) [2]. Daily high temperatures decrease from 70°F to 64°F, rarely falling below 57°F or exceeding 77°F [3]. Likewise, daily low temperatures decrease by 6°F, from 61°F to 55°F, rarely falling below 48°F or exceeding 66°F [3].
Rainfall
November marks the beginning of the off-season in Kos, where temperatures fall, and rainfall increases [2]. The increase in cloud coverage contributes to higher chances of precipitation during this month.
Sunshine Hours
With the arrival of November, the number of sunshine hours in Kos starts to decrease compared to the summer months. This decline is due to shorter daylight hours and increasing cloud coverage. However, you may still find some sunny days throughout the month, although they are less frequent compared to the warmer months.
Weather Variations by Location
Kos Town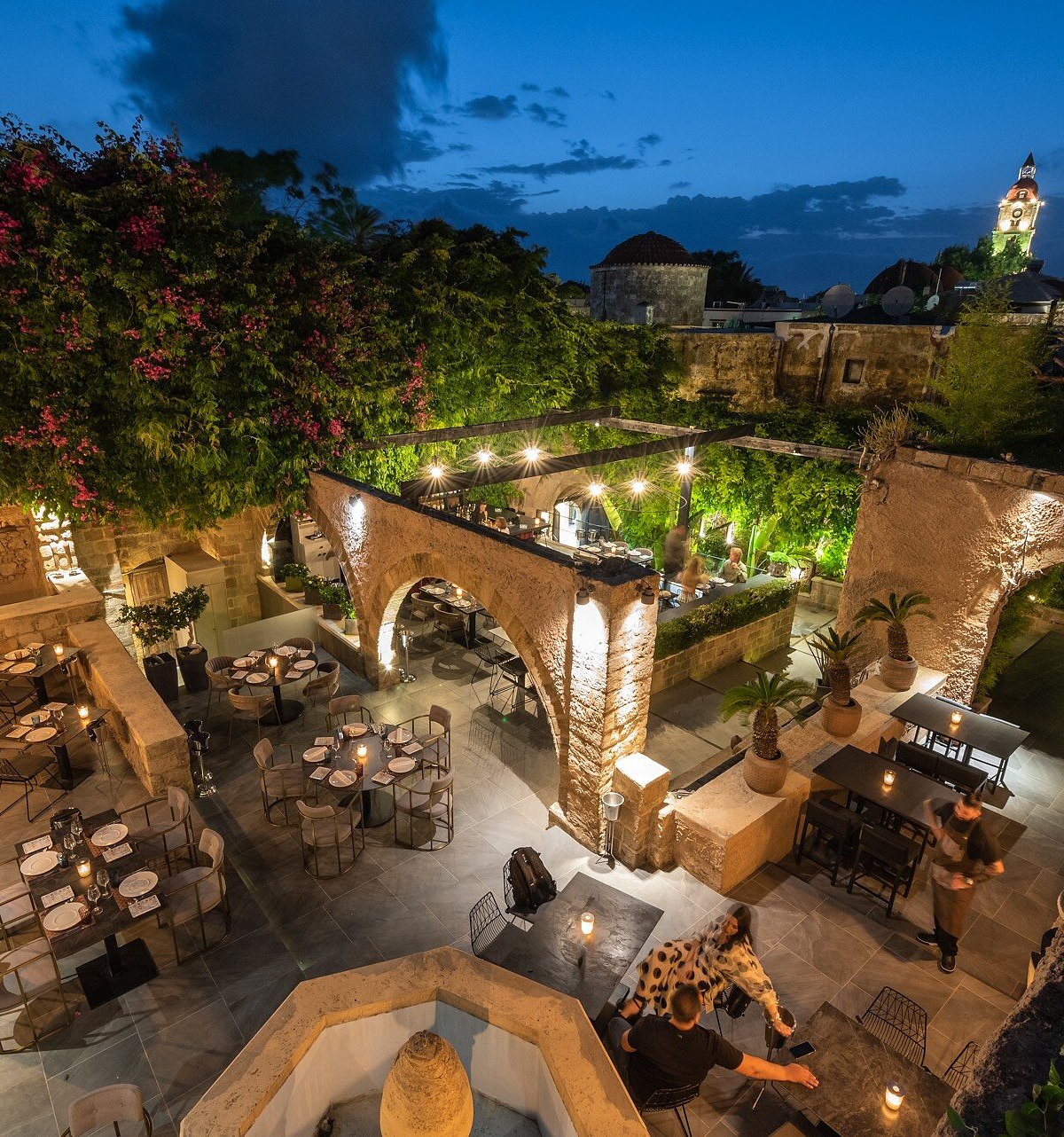 In Kos Town, November experiences a decrease in daily high temperatures, averaging around 64°F (18°C). Low temperatures also see a decline, hovering around 55°F (13°C). Rain is a possibility during this month, so it's advisable to dress in layers and pack an umbrella.
Kardamena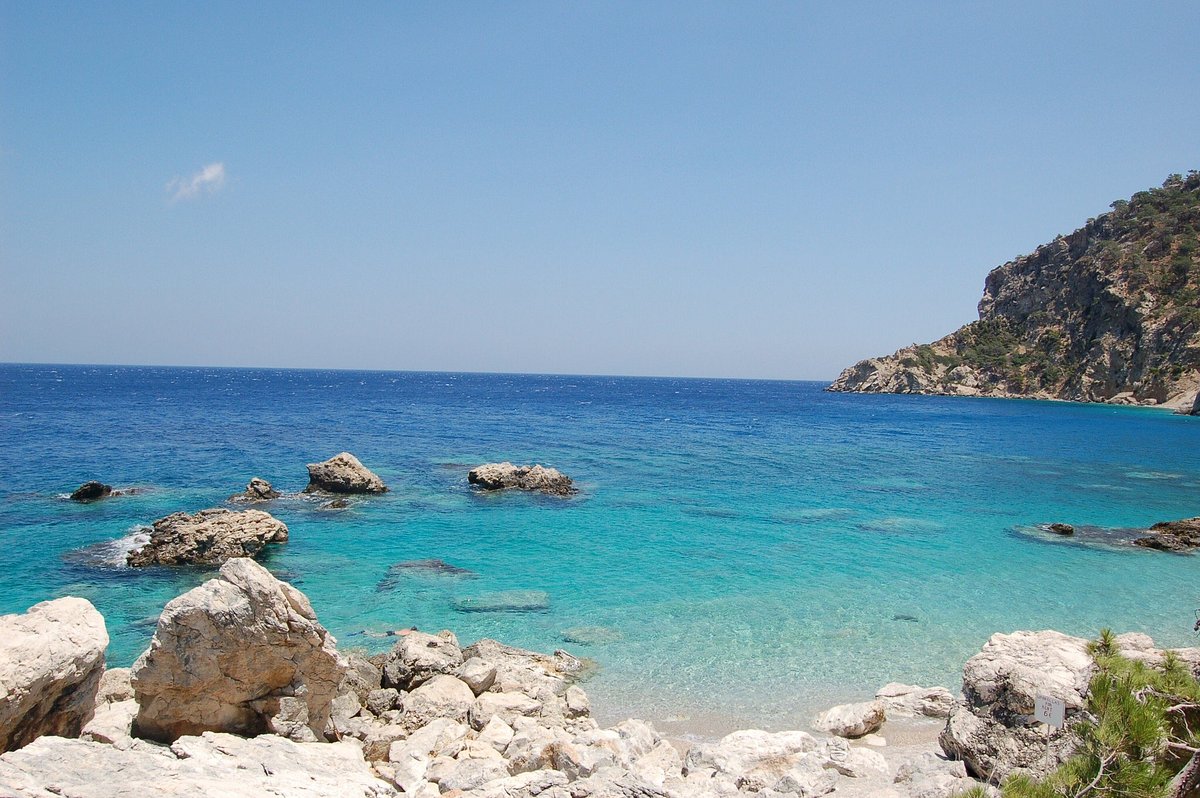 In Kardamena, the weather is quite similar to Kos Town. High temperatures during November range from 64°F (18°C) to 67°F (19°C), while lows fall between 58°F (14°C) and 61°F (16°C). Rain may occur more frequently than other locations, so prepare accordingly.
Tigaki
Tigaki, located on the northern coast of Kos, experiences slightly cooler weather in November. High temperatures can reach up to 64°F (18°C), while lows can drop to 55°F (13°C). The chance of rain is relatively higher in Tigaki compared to other areas, so packing waterproof clothing is a good idea.
Mastichari
Mastichari, situated on the northwestern coast, enjoys slightly milder temperatures with highs around 65°F (18°C) and lows at 56°F (13°C). Although the chance of rain is lower than other locations on Kos, visitors should still come prepared for occasional showers.
Outdoor Activities and Excursions
Kos in November offers various outdoor activities and excursions, despite the slightly cooler weather. Here, we will explore several options such as hiking trails, cycling routes, and beach activities.
Hiking Trails
Kos offers several scenic hiking trails for those looking to explore the island's natural beauty. The Dikaio Mountain trail is a popular choice, taking you through picturesque forests and offering panoramic views of the island. Another captivating option is the walk from Kardamena to the ancient archaeological site of Antimachia Castle.
Remember to wear appropriate hiking gear and bring water to stay hydrated during your walk.
Cycling Routes
Cycling is a popular activity on Kos, with several routes taking you through charming villages, olive groves, and coastal paths. Some popular options include:
The Kos Town to Tigaki route, featuring a coastal ride and the opportunity to visit the salt pans at Alykes.
The Mastichari to Palio Pyli route, exploring historic sites such as the ruins of the medieval village of Palio Pyli.
You can rent bicycles from local shops, and it's advisable to wear helmets and follow safety rules while cycling.
Beach Activities
While November might not be the best month for sunbathing, Kos' beaches offer various activities such as beach volleyball and beach football. Water sports enthusiasts can try windsurfing, snorkeling, and even diving, as long as the weather conditions allow it. Some diving centres, like Sea World Scuba Diving Center, provide organized dive trips to explore the island's underwater sites.
Keep an eye on the weather forecast, and be prepared to adapt your plans as necessary.
Packing for Kos in November
Clothing
When packing for Kos in November, it's essential to consider the cool weather. With an average temperature of 15°C (59°F), you will need to pack warm clothing to stay comfortable during your trip. Make sure to include:
Layers: Long-sleeve shirts, sweaters, and leggings or thermal undergarments.
Outerwear: A waterproof jacket or coat, as November typically sees 93mm of rain over eight rainy days.
Footwear: Closed-toe shoes or boots, preferably water-resistant, and warm socks.
Accessories: Scarves, hats, and gloves to protect yourself against the cold wind.
Remember that although temperatures can reach highs of 21°C during the daytime, they can drop to lows of 12°C in the evenings, so it's essential to dress accordingly.
Essential Items
Apart from clothing, there are a few essential items you should pack for your trip to Kos in November:
Umbrella and rain gear: To stay dry during showers, pack a compact umbrella and a lightweight rain poncho.
Sun protection: Despite cooler temperatures, the sun can still be strong during the day. Don't forget your sunscreen, sunglasses, and a hat for sun protection.
Reusable water bottle: Stay hydrated by bringing a reusable water bottle that you can refill throughout the day.
Travel adapter and charger: Greece uses a type F power socket, so you will need a travel adapter to charge your electronic devices.
First aid kit: A small first aid kit containing essentials such as pain relievers, band-aids, and any necessary prescription medications will come in handy during your trip.
By packing appropriately for the weather in Kos in November and remembering these essential items, you'll be well prepared for a comfortable and enjoyable visit to this beautiful Greek island.
Final Considerations
Alternative Destinations
If you're looking for a warmer destination in November, consider visiting other Mediterranean islands such as Cyprus or Malta. These islands have milder temperatures during this month and can offer a more pleasant experience. For example, Cyprus has an average temperature of 18°C while Malta boasts a 20°C average. However, keep in mind that each destination has its own unique charm and attractions.
Overall Experience
Visiting Kos in November offers a different experience than the popular summer months. While the average temperature of 15°C is cooler and the chance of rainfall is higher, the island is less crowded and more serene during this time. This can be the perfect opportunity to explore historical sites, take leisurely walks along the coast, and enjoy the local cuisine at a slower pace.
In summary, while the weather in Kos in November may not be as warm and sunny as during the summer, it is a unique opportunity to experience the island's beauty without the crowds. With proper planning and packing, a visit to Kos during this time can still be a rewarding and enjoyable experience.
Eleni Vasiliadis, a native of the picturesque island of Corfu and co-founder of Greek Island, is a seasoned traveller, accomplished writer, and passionate advocate for Greek culture and cuisine.