Lefkada, a stunning Greek Ionian island, has become a sought-after destination for travelers seeking not just sun and sand, but also adventure and unique experiences. Renowned for its exquisite beaches, lush green landscapes, and exciting activities, Lefkada has something for everyone to enjoy.
Some of the island's most famous and picturesque beaches include Porto Katsiki, Egremni Beach, and Milos Beach, each with its unique charm and appeal. Beyond the beaches, visitors can explore the historic Agia Mavra Fortress, walk around charming Lefkada Town, or dive into the island's rich cultural experience by visiting the Monastery of Panagia Faneromeni.
When it comes to outdoor activities, Lefkada truly shines with options such as windsurfing, kitesurfing, paragliding, scuba diving, horseback riding, and mountain biking. With so many things to do in Lefkada, it's no wonder that this island continues to captivate travelers from around the world.
Beaches in Lefkada
Lefkada is home to some of Greece's most stunning beaches. The island's western coast, in particular, offers deep blue waters and beautiful landscapes. In this section, we'll explore four of Lefkada's best beaches: Egremni Beach, Porto Katsiki, Kathisma Beach, and Agios Ioannis Beach.
Egremni Beach
Egremni Beach is undoubtedly one of Lefkada's must-visit spots. The beach features crystal-clear turquoise waters and a stretch of fine, white sand surrounded by tall cliffs. To access Egremni, visitors must descend a set of stairs, making it less crowded than other popular beach destinations on the island. The idyllic setting is perfect for sunbathing, swimming, or simply relaxing in the sun.
Porto Katsiki
Porto Katsiki is another of Lefkada's famous beaches, known for its breathtaking landscape and emerald waters. The beach is surrounded by limestone cliffs, creating a stunning backdrop for sunbathers and photographers alike. There is a parking area nearby, and visitors can also access Porto Katsiki by boat. With its pristine waters and spectacular views, this beach is not to be missed.
Kathisma Beach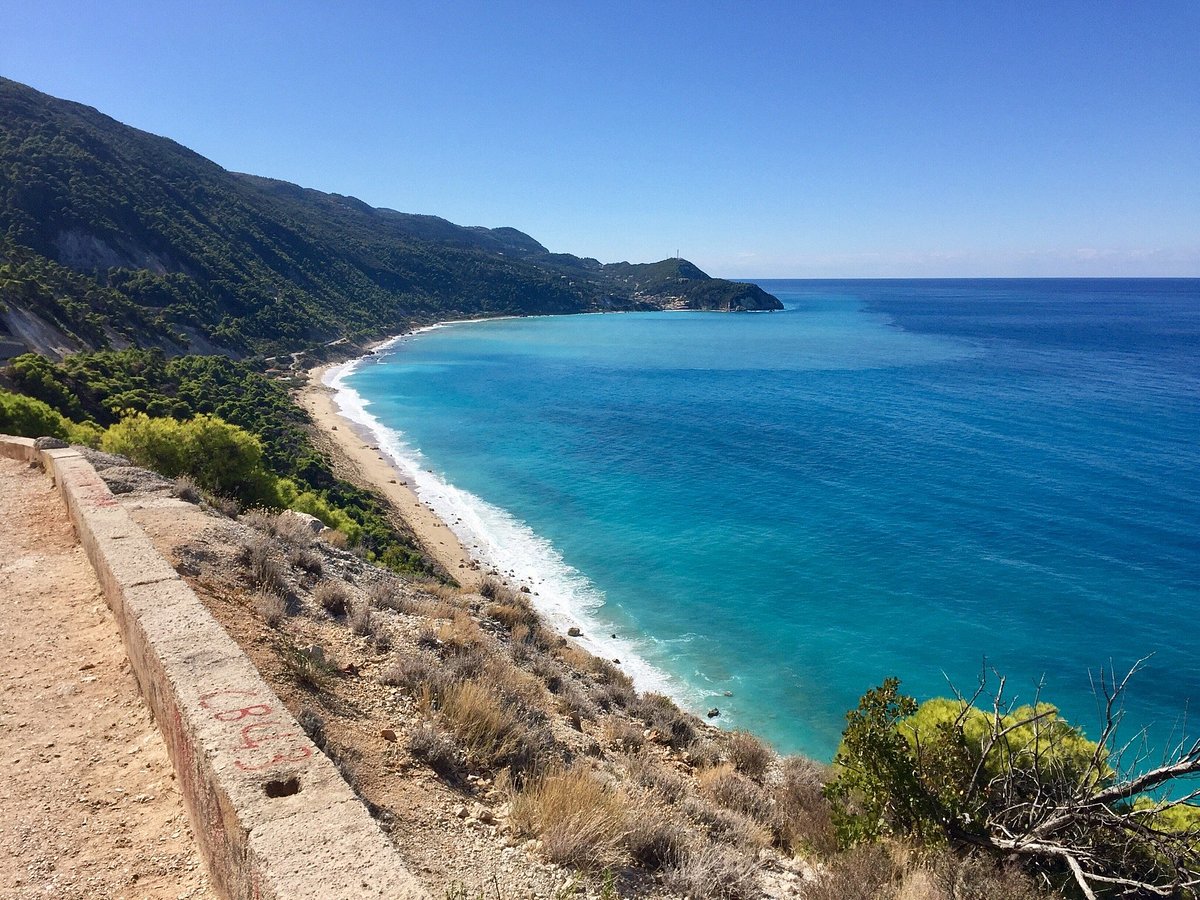 Kathisma Beach offers a mix of golden sand and small pebbles, with striking blue waters that beckon you to take a swim. The beach boasts a range of facilities, including sunbeds, umbrellas, beach bars, and water sports for those seeking more adventure. With its combination of natural beauty and modern amenities, Kathisma Beach is an excellent choice for visitors looking for comfort on the shores of Lefkada.
Agios Ioannis Beach
Agios Ioannis Beach is ideal for watersport enthusiasts, thanks to its strong winds and spacious shore. Located close to Lefkada Town, the beach is accessible and popular for windsurfing, kiteboarding, and sailing. The surrounding area offers a selection of facilities, including restaurants and accommodation options. If you're looking for a beach with activities and a lively atmosphere, Agios Ioannis is the perfect choice.
Cultural Attractions
Lefkada Town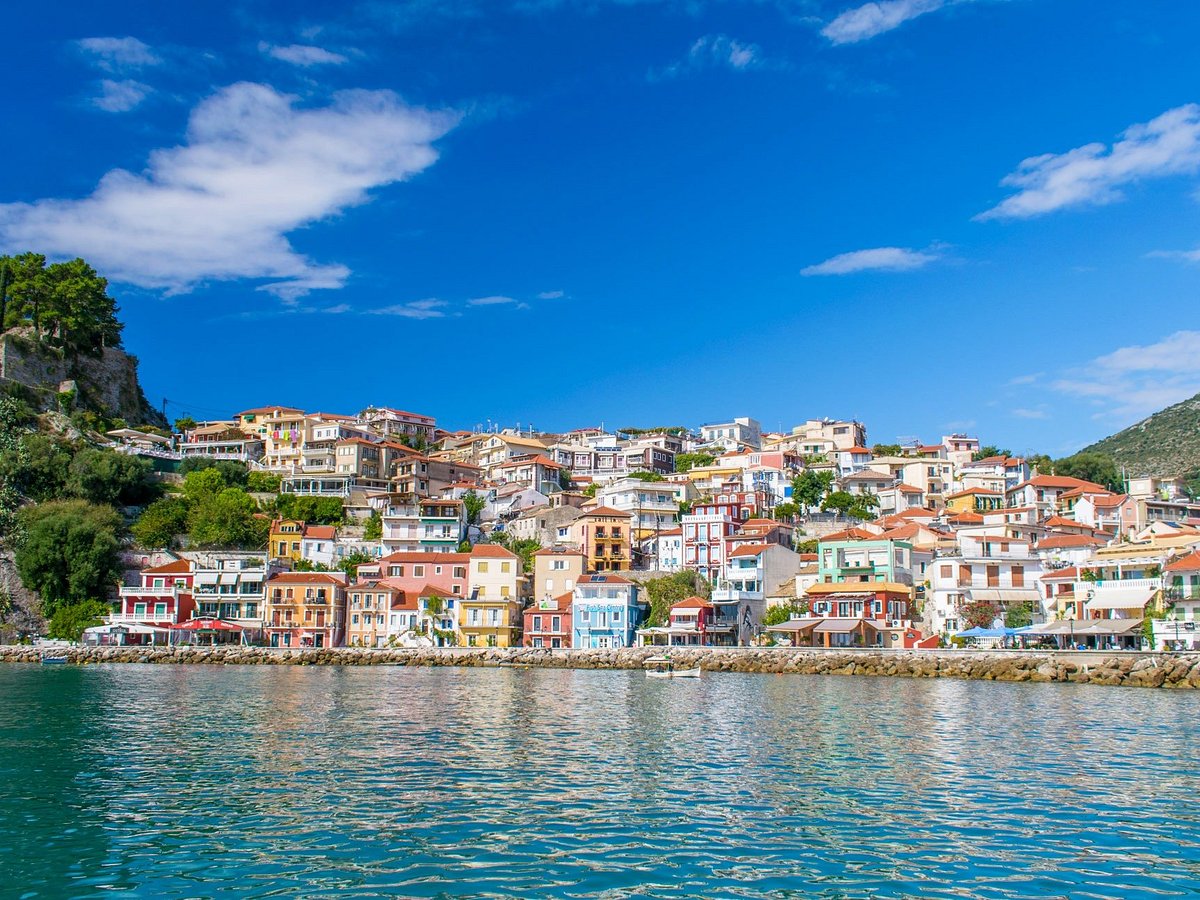 Lefkada Town is a charming and lively place to explore. Stroll through its narrow streets, lined with colourful houses and local shops. One of the main attractions in town is the Medieval Castle of Santa Maura, which offers a glimpse into Lefkada's rich history. You can also visit the Agia Mavra Church and admire its beautiful architecture.
Archaeological Museum
The Archaeological Museum of Lefkada is an impressive collection of artifacts found on the island that date back to the Ancient and Roman periods. It's a must-visit for history enthusiasts wanting to learn about the island's past. The museum houses a variety of items, including statues, pottery, and other relics, which provide insight into the region's ancient cultures.
Nidri Waterfalls
The mesmerizing Nidri Waterfalls, located near the town of Nydri, offer a great opportunity to enjoy Lefkada's natural beauty. A short hike through a lush green forest will lead you to these cascading waterfalls, which are perfect for a refreshing swim. Surrounded by impressive cliffs and verdant vegetation, the area is a serene escape from life's hustle and bustle.
Activities and Adventure
Lefkada offers a variety of activities and adventures for visitors seeking excitement during their stay. From thrilling watersports to scenic hikes and relaxing day cruises, there are plenty of options to satisfy every traveler's taste.
Watersports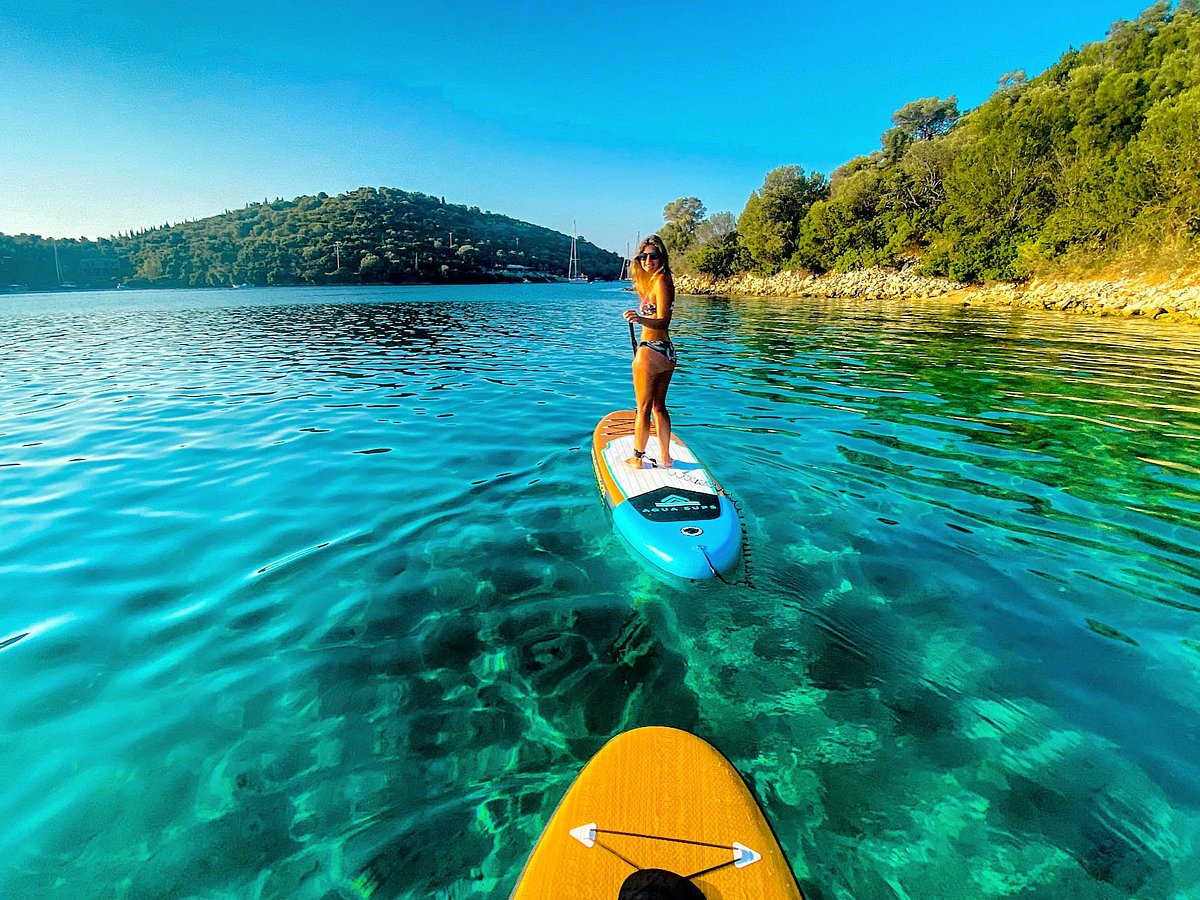 Renowned for its strong winds, Lefkada is a top destination for kite surfing enthusiasts. Agios Ioannis Beach is one of the area's most popular spots for this action-packed sport. Water sports enthusiasts can also indulge in other activities such as:
Tandem paragliding
Sailing
Jet skiing
Stand-up paddleboarding
Hiking and Trekking
Nature lovers and adventure seekers will enjoy Lefkada's lush landscape and picturesque surroundings through various hiking and trekking opportunities. Some recommended trails include:
The island's mountainous region offers breathtaking views
Coastal walks for those who prefer sea views
Trails through olive groves and vibrant flower fields
Ensure you pack proper footwear, appropriate clothing, and ample water when embarking on these outdoor adventures.
Day Cruises
A visit to Lefkada isn't complete without taking a day cruise through its countless idyllic beaches and nearby islands. Some popular destinations are:
| Destination | Description |
| --- | --- |
| Porto Katsiki | One of the most beautiful beaches in Europe |
| Papanikolis Cave | A fascinating, mysterious sea cave to explore |
These cruises often have knowledgeable guides, providing insight into the island's history and local wildlife. Alternatively, rent a private yacht for a more intimate and personalized experience.
With a range of activities to suit all interests, visitors to Lefkada are sure to create unforgettable memories during their stay.
Hailing from the historic city of Thessaloniki, Nikos Tsakiris is a passionate explorer, seasoned writer, and co-founder of Greek Island, the definitive travel blog for the Greek Islands.