Nestled in the heart of the Cyclades, the enchanting island of Paros, Greece offers a perfect blend of relaxation, adventure, and culture.
With its crystal-clear azure waters and charming villages, this picturesque island attracts travelers seeking a cosmopolitan yet serene destination.
Visiting Paros provides an array of unforgettable experiences, from lounging on its stunning beaches and exploring historic sites to discovering traditional villages and indulging in local cuisine.
The island can be reached by ferry from Piraeus port or by flights from Athens and Thessaloniki, making it an accessible and popular choice among visitors in search of a quintessential Greek island getaway.
Key attractions on the island include the elegant towns of Parikia and Naoussa, the beautifully preserved village of Lefkes and the idyllic Paros Park.
With so much to offer, it's no wonder Paros has emerged as a must-visit destination for travellers seeking a memorable and diverse holiday experience.
Getting to Paros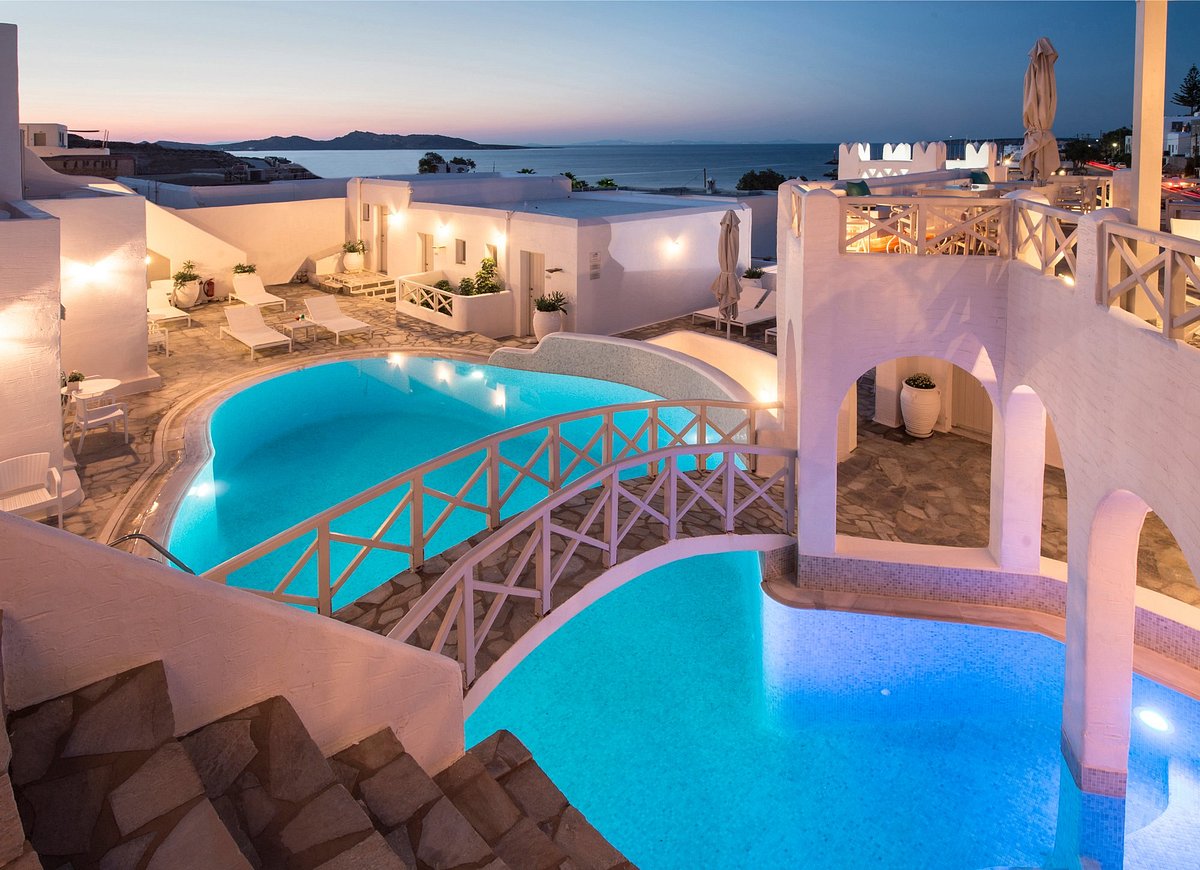 Paros is a beautiful island located in the Cyclades, Greece, and is known for its charming villages, stunning beaches, and rich history. Accessing Paros is quite easy, as the island is well-connected by air and ferry services.
By Air
Paros has its own airport, Paros National Airport (PAS), which is connected to Athens and a few other European cities during the peak season. The airport is relatively small, so make sure to book your flights in advance, especially during the summer months.
The main airline operating flights to Paros is Olympic Air
Flight duration from Athens to Paros is approximately 40 minutes
Some European charter flights also operate during the summer season
Keep in mind that due to its size, the airport may sometimes be affected by weather conditions or airport strikes. It is essential to have a flexible itinerary when planning your trip.
By Ferry
Travelling to Paros by ferry is a more popular option for many visitors. The island has two main ports, Parikia and Pounta, which are connected to other islands in the Cyclades and mainland Greece, primarily through the ports of Piraeus and Rafina. The ferry ride duration varies depending on the type of ferry and route taken.
From Piraeus, there are both high-speed and conventional ferries available
High-speed ferries take around 3-4 hours, while conventional ferries take 4-7 hours
From Rafina, the journey takes approximately 4 hours
Tickets can be booked online or purchased from travel agencies and port kiosks. During the high season, it is recommended to book your tickets in advance to secure your preferred travel date and time.
In summary, getting to Paros is conveniently accessible with options to suit every preference. Visitors can choose between flying and taking a ferry, depending on their travel schedules and budgets.
Top Attractions
Parikia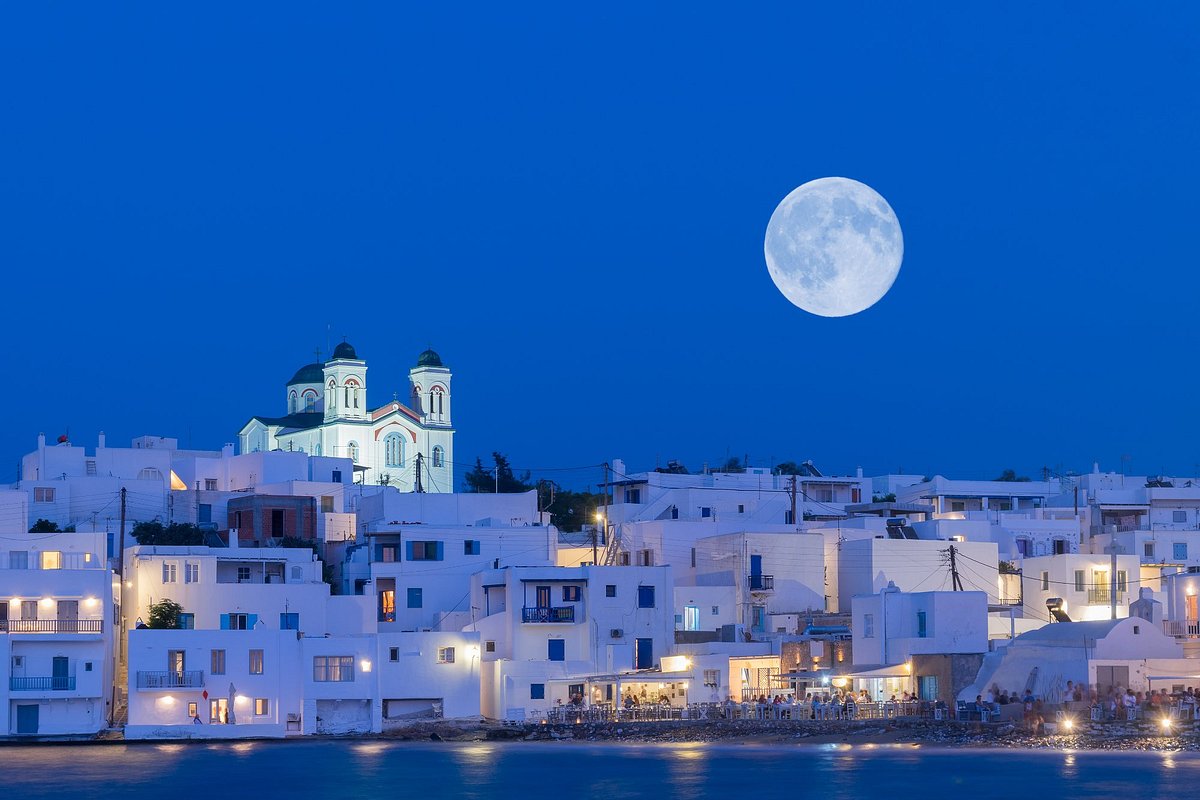 Parikia is the charming capital of Paros, known for its beautiful old town and the famous Panagia Ekatontapiliani church. The town features traditional whitewashed buildings, narrow alleys, and an ancient castle overlooking the harbour. While in Parikia, visitors can:
Visit the Panagia Ekatontapiliani church, a 4th-century religious site.
Stroll through the vibrant Old Market Street for shopping and dining.
Explore the Frankish Castle ruins, built in the 13th century.
Naoussa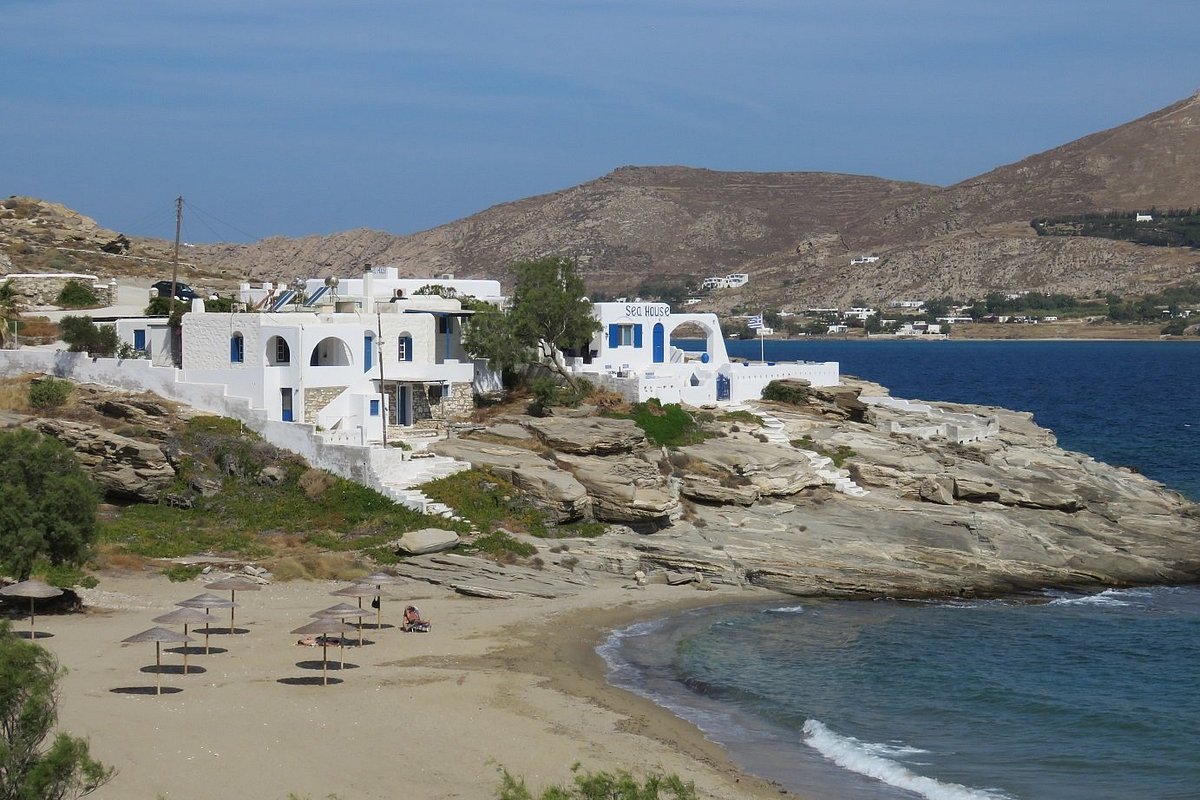 Naoussa is a picturesque fishing village in the northern part of Paros, boasting a lively atmosphere, stunning beaches, and excellent seafood. The town also offers a variety of activities that visitors can enjoy, such as:
Wander the narrow alleys of Naoussa's old town, filled with whitewashed buildings and colourful flowers.
Relax at one of the beautiful nearby beaches like Piperi Beach or Santa Maria Beach.
Visit the Venetian Fortress located at the old port for stunning sea views.
Lefkes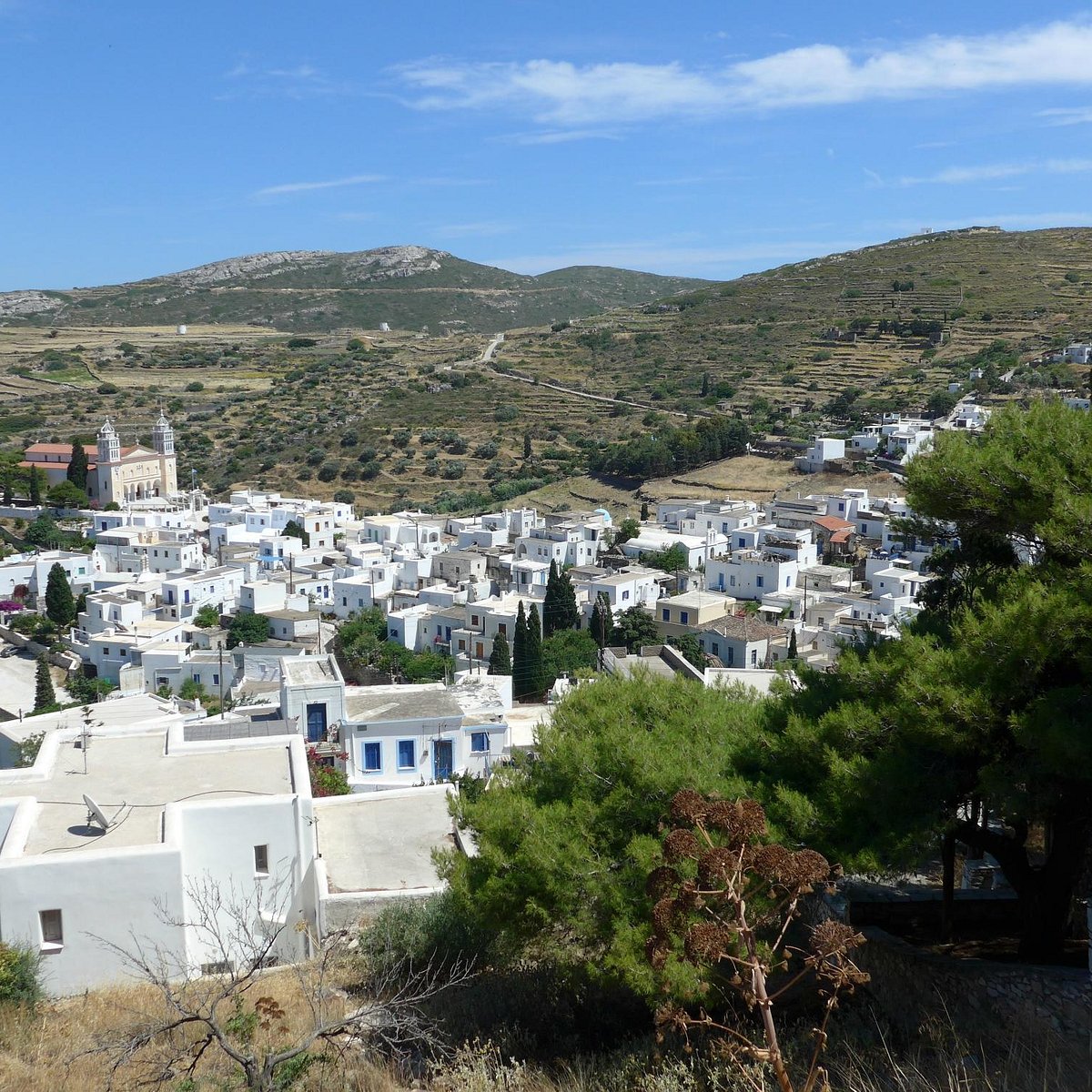 Lefkes, situated in the Parian mountains, offers an authentic Greek experience away from the tourist crowds. This traditional village has preserved its rich culture and history, providing visitors with a unique glimpse of local life. Some of the activities to explore in Lefkes include:
Discover the beautiful Agia Triada Church, an impressive landmark built in the 19th century.
Enjoy delicious Greek cuisine at one of the local tavernas.
Hike through the serene landscapes surrounding the village, taking in the stunning mountain and sea views.
Beaches and Coastal Spots
Visiting Paros in Greece will not be complete without exploring its beautiful beaches and coastal spots. This picturesque island in the Cyclades is known for its stunning sandy shores and crystal-clear waters. In this section, we will take a closer look at two of the most amazing beaches Paros has to offer: Kolymbithres Beach and Golden Beach.
Kolymbithres Beach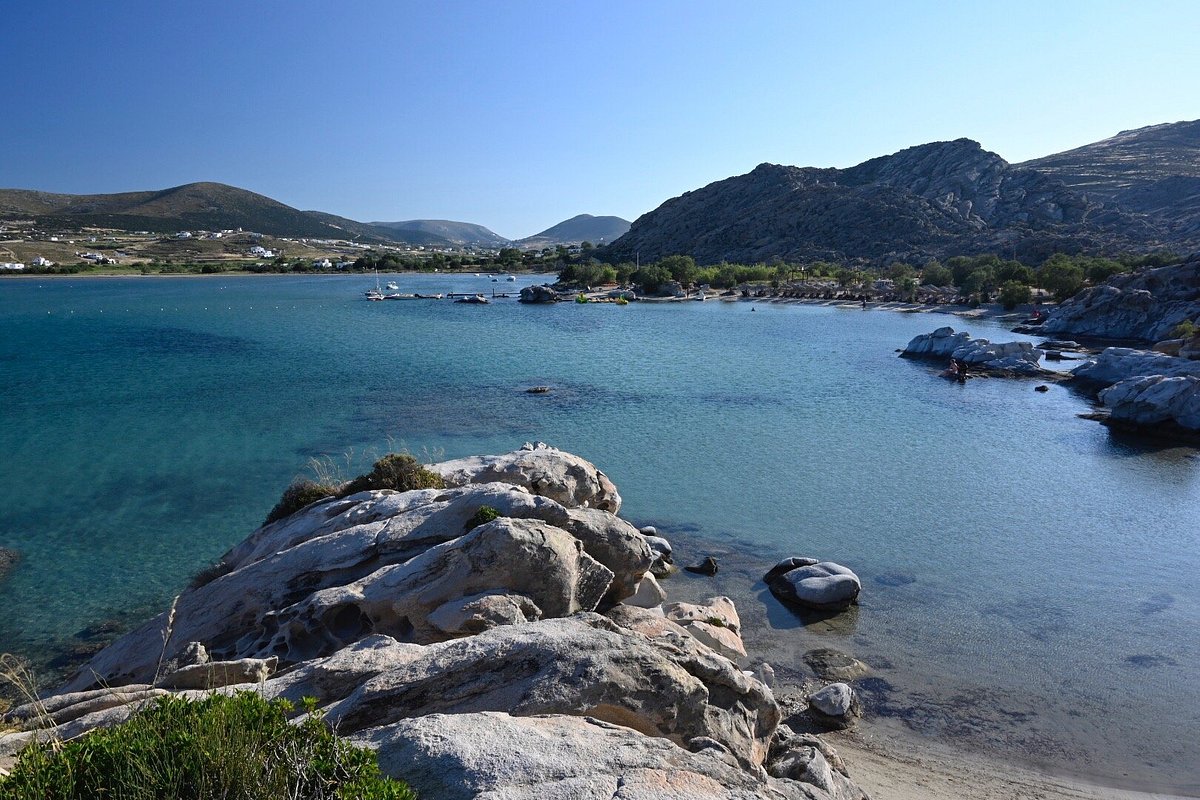 Kolymbithres Beach is one of the most impressive and popular beaches on Paros Island. This unique beach is characterised by its fascinating rock formations, which offer a whole new experience for beach lovers. The crystal-clear, blue waters are perfect for swimming, snorkelling or simply relaxing in the sun.
To make your day more enjoyable, consider renting a sunbed or umbrella for added comfort. There are also a few beach bars and restaurants in the area where you can grab a drink or a meal while enjoying the incredible view. Kolymbithres Beach is not only great for a memorable beach day, but it's also an ideal spot for capturing beautiful holiday photos to share with your friends and family.
Golden Beach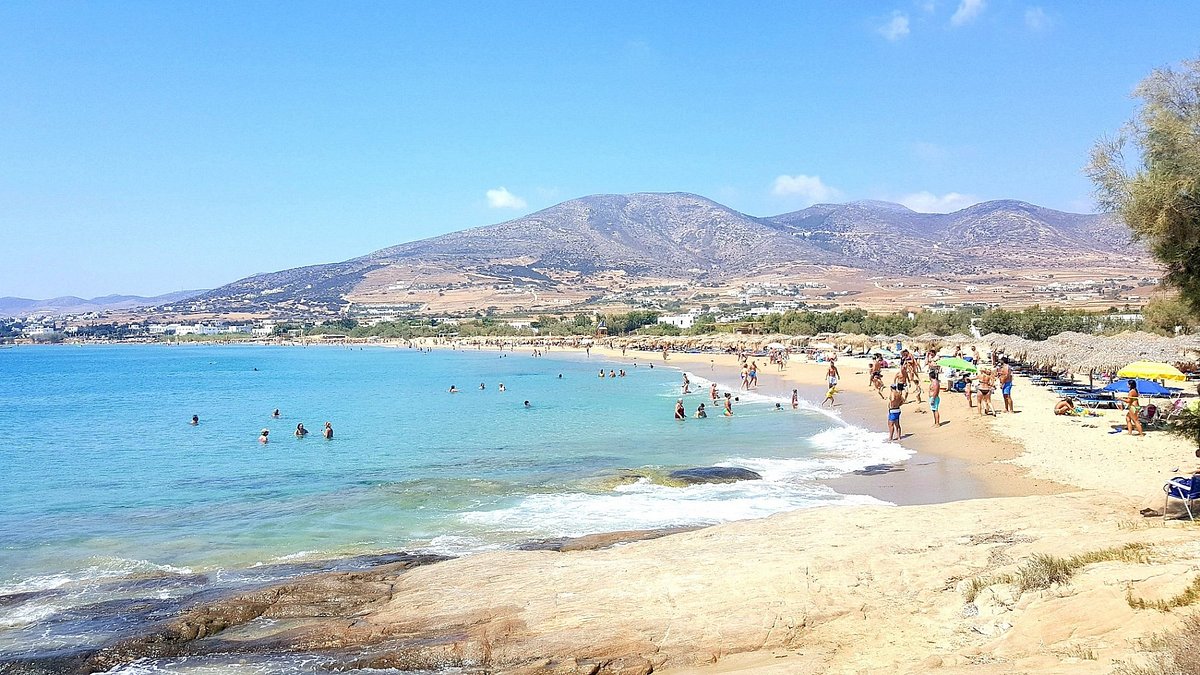 Another must-visit beach spot in Paros is Golden Beach, which is well-known for its golden sands and crystal-clear waters. This long stretch of beach is a haven for watersports enthusiasts, particularly windsurfing and kitesurfing, thanks to its steady winds and shallow waters. Beginners and experts alike can find equipment rental and windsurfing schools nearby.
For those who are more interested in lounging on the beach, there is plenty of space to lay down a towel or rent a sunbed. The surrounding area offers several beach clubs, bars, and restaurants where you can take a break from the sun and enjoy a refreshing drink or delicious Greek cuisine.
Whichever beach you choose to visit, remember to respect the environment by keeping the beaches clean and preserving the natural beauty of Paros for generations to come. Enjoy your time on these stunning shores and embrace the sunny vibes of this beautiful Greek island.
Cultural Attractions
Paros, a charming Greek island, is not only known for its beautiful beaches but also for its rich cultural heritage. In this guide, we will explore two prominent cultural attractions on the island: the Panagia Ekatontapiliani Church and the Archaeological Museum.
Panagia Ekatontapiliani Church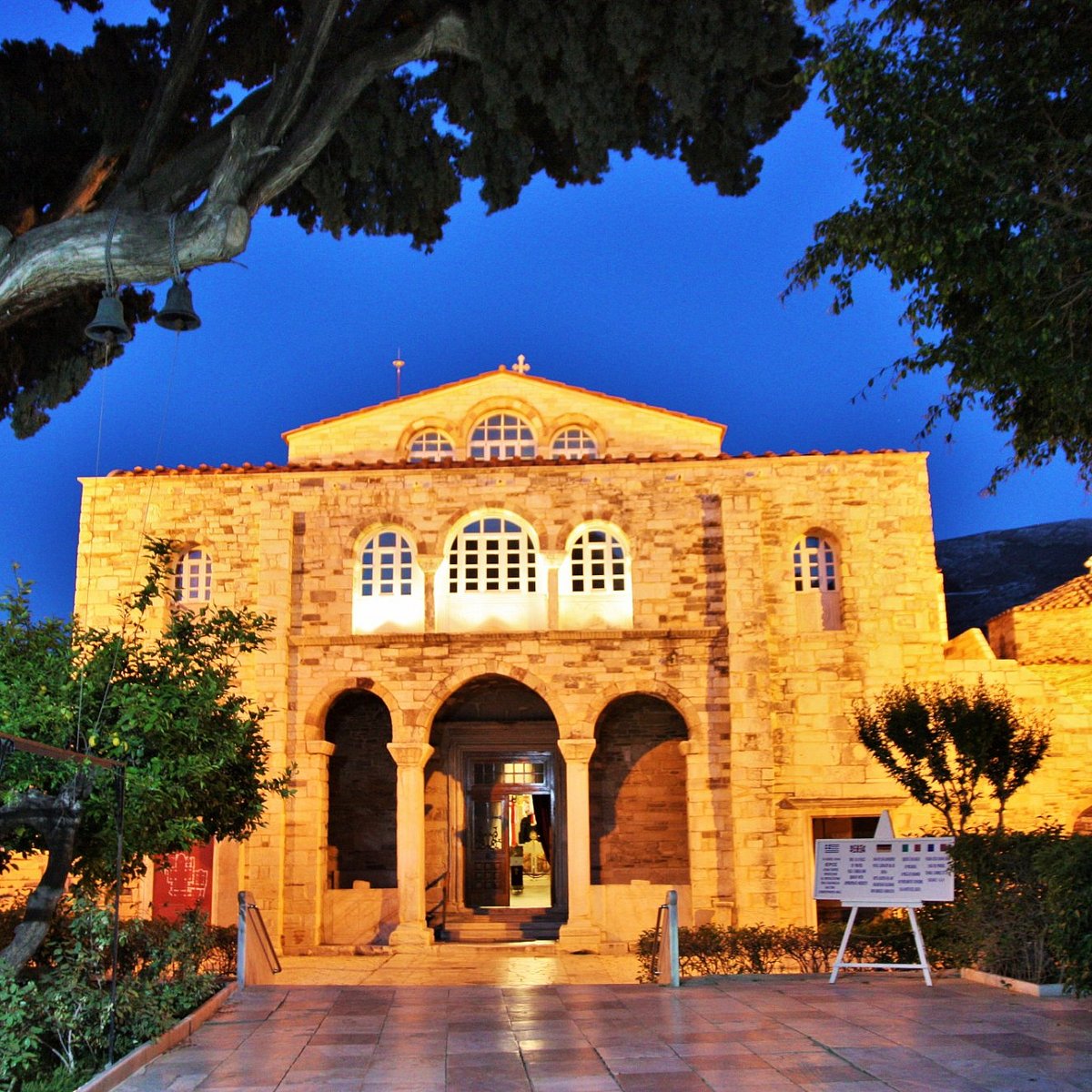 The Panagia Ekatontapiliani Church, also known as the Church of 100 Doors, is a significant religious site and a must-visit attraction in Paros. This Byzantine-era church, dating back to the 4th century, is one of the oldest and most well-preserved churches in Greece. The church boasts an impressive architectural design, featuring intricate stonework, wood carvings, and beautiful frescoes.
Visitors to the Panagia Ekatontapiliani Church can admire:
The main chapel, is dedicated to the Virgin Mary.
A smaller chapel, dedicated to Saint Nicolas.
The impressive marble baptismal font.
The church holds a special place in the hearts of locals and is often used for important religious events, such as baptisms and weddings.
Archaeological Museum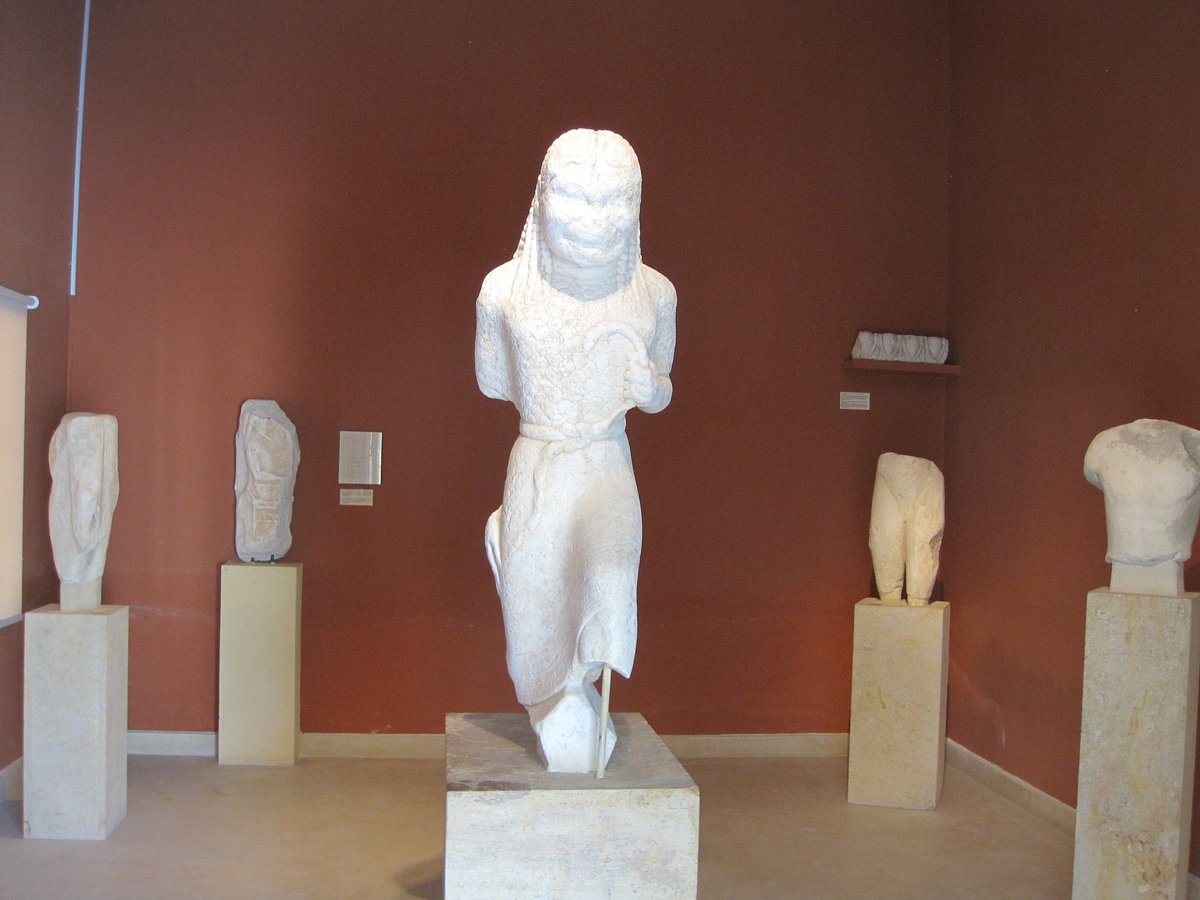 The Archaeological Museum in Paros is another fascinating cultural attraction, showcasing a wide range of artefacts from the island's long history. The museum is conveniently located in Parikia, the island's main town, and is housed in a traditional Cycladic building.
Here are some highlights of the Archaeological Museum's collection:
The Gorgon: A marble statue from the 6th century BC, depicting a Gorgon – a mythical creature from ancient Greek mythology.
Marble sculptures: A remarkable display of marble sculptures from various periods, including pieces from the Archaic, Classical, and Hellenistic eras.
Mosaics: Intricate floor mosaics from the Roman period, providing a glimpse into the daily life of ancient Paros.
Pottery: A wide range of pottery and terracotta artefacts, showcasing the craftsmanship of the island's inhabitants through the centuries.
The Archaeological Museum in Paros offers an enriching experience and a chance to delve into the fascinating history and culture of this charming Greek island.
Outdoor Activities
Paros is a beautiful Greek island perfect for outdoor activities with its stunning landscapes and clear blue waters. Whether you are into hiking, exploring the landscapes, or indulging in water sports, Paros offers an excellent selection of options for every taste. In this section, we will discuss the hiking trails and water sports opportunities available on this magnificent island.
Hiking Trails
Paros has a multitude of picturesque hiking trails for nature lovers. The trails can range from leisurely walks to more challenging hikes, taking you through traditional villages, ancient ruins, charming chapels, and vibrant landscapes. Some of the popular hiking trails include:
The Byzantine Trail: This medieval path connects the villages Lefkes and Prodromos, an approximately 4km long hike. Walk in the footsteps of history while enjoying the breathtaking views of Paros.
Paros Park: Located in the northern part of the island, it offers numerous hiking trails around the protected park area, offering scenic views of Naoussa Bay and the Aegean Sea.
Water Sports
For those who love water activities, Paros is an ideal destination surrounded by crystal clear waters and sandy beaches. You can participate in various water sports, such as:
Sailing: Embark on a full-day sailing yacht cruise from Piso Livadi Port to explore the Small Cyclades Islands.
Windsurfing and Kitesurfing: Golden Beach is one of the top spots in Paros for windsurfing and kitesurfing. With ideal wind conditions, this beach is excellent for both beginners and experienced practitioners.
Scuba Diving: Discover the captivating underwater world around the island with numerous diving spots and certified diving centres catering to divers of all skill levels.
In summary, Paros offers a wide range of outdoor activities to suit everyone's preferences. With its beautiful landscapes, azure waters, and compelling history, this charming Greek island promises an unforgettable outdoor adventure experience.
Local Cuisine and Restaurants
Traditional Eateries
Paros has a rich culinary tradition with local dishes unique to the island. When dining at traditional taverns or restaurants, don't miss out on trying these delicacies:
Artichokes with broad beans in lemon and olive oil sauce
Escargots with garlic sauce
Meatballs with yellow pumpkin
One noteworthy restaurant to visit is Ververas which won the hearts of its customers with its delicious food and reasonable prices. Another great option is Enjoy Paros Restaurant, where you can relish the amazing Mediterranean and Greek food in a beautiful setting.
Seafood Specialities
Being surrounded by the Aegean Sea, Paros has a thriving seafood scene. Fresh fish and other seafood are available at a number of restaurants on the island. A popular spot to enjoy sushi with a view is Sunset Ballo Sushi Bar in Parikia. The ambience at Ramnos Lefkes Paros is also worth experiencing as it offers amazing views along with its sumptuous Greek food.
Remember, a trip to Paros is incomplete without indulging in its local cuisine and enjoying meals at these enchanting restaurants.
Accommodation Options
Paros, Greece, offers a variety of accommodation options to suit travellers of varying preferences and budgets, including luxury hotels and budget guesthouses. This section covers some recommendations for both types of accommodations.
Luxury Hotels
For those who prefer a more luxurious stay, Paros boasts several high-end hotels and resorts. Here are a few options to consider:
Paliomylos Hotel & Spa in Naoussa: This upscale hotel offers a relaxing environment for its guests, complete with a spa and excellent service.
Lilly Residence, Adults Only in Naoussa: Ideal for couples seeking a more intimate experience, this hotel is specifically designed for adults and provides elegant accommodations with a touch of romance.
White Blossom in Parikia: Combining traditional Cycladic architecture with modern amenities, this boutique hotel promises an unforgettable stay.
Budget Guesthouses
For those traveling on a tighter budget, Paros also has numerous guesthouses and affordable accommodation options to choose from:
Irini Rooms in Naoussa: This cozy guesthouse offers all the necessary amenities at a reasonable price, making it a suitable option for budget travelers.
Magginas Studios in Parikia: Providing a comfortable stay without breaking the bank, these studios are within walking distance of the beach and town centre.
Blue Waves Suites & Apartments in Drios: Positioned close to the lovely Drios beach, these affordable suites and apartments cater to those who want to enjoy the island's natural beauty while saving on accommodation costs.
In summary, Paros offers a range of accommodation options catering to various budgets and travel preferences. Whether you're looking for luxury or affordability, you're bound to find a suitable place to stay on this beautiful Greek island.
Frequently Asked Questions
Best time to visit Paros?
The best time to visit Paros is during late spring (May and June) and early autumn (September and October). During these months, the weather is pleasant, the island is less crowded, and the prices are generally lower than in peak season. July and August are the busiest months, with more tourists and higher temperatures.
Top attractions in Paros?
Paros offers a variety of attractions, including:
The traditional village of Naoussa is known for its picturesque harbour and charming streets.
The ancient ruins of the Temple of Ekatontapiliani in Parikia, a significant Byzantine monument.
Kolymbithres Beach is famous for its unique rock formations and clear waters.
Lefkes is a mountain village showcasing the island's traditional architecture.
The idyllic beach town of Piso Livadi is perfect for a relaxing day by the sea.
How to reach Paros?
Paros is accessible by both air and sea. The island has an airport (Paros National Airport) that operates domestic flights from Athens (around a 40-minute flight). Alternatively, the most common way to reach Paros is by ferry from Athens (Piraeus or Rafina ports). The ferry ride takes approximately 3 to 4 hours, depending on the type of ferry and route.
Where to stay in Paros?
Paros offers a range of accommodation options, from budget-friendly hostels and guesthouses to luxury hotels and villas. Some popular areas to stay in include Parikia (the main town), Naoussa (a lively village with numerous restaurants and bars), and Piso Livadi (a quieter beach town). Consider your preferences for activities, nightlife, and proximity to beaches when choosing where to stay.
Paros or Santorini?
Both Paros and Santorini have their unique charms. Paros offers a more relaxed atmosphere, with beautiful beaches, traditional villages, and fewer crowds than Santorini. On the other hand, Santorini is globally famous for its stunning caldera views, luxury accommodations, and romantic sunsets. If you prefer a laid-back holiday with an authentic Greek island experience, Paros is a great choice. However, if you're seeking breathtaking views and a more upscale atmosphere, Santorini might be the better fit.
Exploring Paros without a car?
Exploring Paros without a car is possible, as the island has a public bus system that connects the main towns and villages. Additionally, taxis are available for shorter distances or when bus services are limited. Another popular way to explore the island is by renting a bicycle or scooter, which allows you to take in the scenery at a leisurely pace and discover off-the-beaten-path locations.
Hailing from the historic city of Thessaloniki, Nikos Tsakiris is a passionate explorer, seasoned writer, and co-founder of Greek Island, the definitive travel blog for the Greek Islands.