Rhodes, a beautiful Greek island located in the Eastern Aegean Sea, is a popular destination for many travellers seeking sun, sand, and culture. Known for its ancient ruins, medieval town, and pristine beaches, it comes as no surprise that Rhodes lures visitors from around the world, especially in the summer months. With August being the height of the tourist season, understanding the weather patterns during this time can help you make the most of your trip.
In August, the island basks in warm sunshine with an average temperature of 27°C, making it the perfect time for beach lovers and outdoor enthusiasts. The average high temperature is around 29°C, and it's not uncommon for the mercury to rise into the early 30s. Nights in Rhodes during this month are quite pleasant, with temperatures typically resting around 24°C.
Visitors can expect approximately 12 hours of sunshine per day, providing ample opportunity to explore the island's many attractions. However, it's important to note that the average heat index during August can reach a tropical 33°C, so taking extra precautions to stay hydrated and protect yourself from the sun is essential. With little rainfall and humidity around 70%, you can confidently plan your adventure in Rhodes, knowing that this beautiful island has plenty to offer in August.
Basic Weather Conditions in August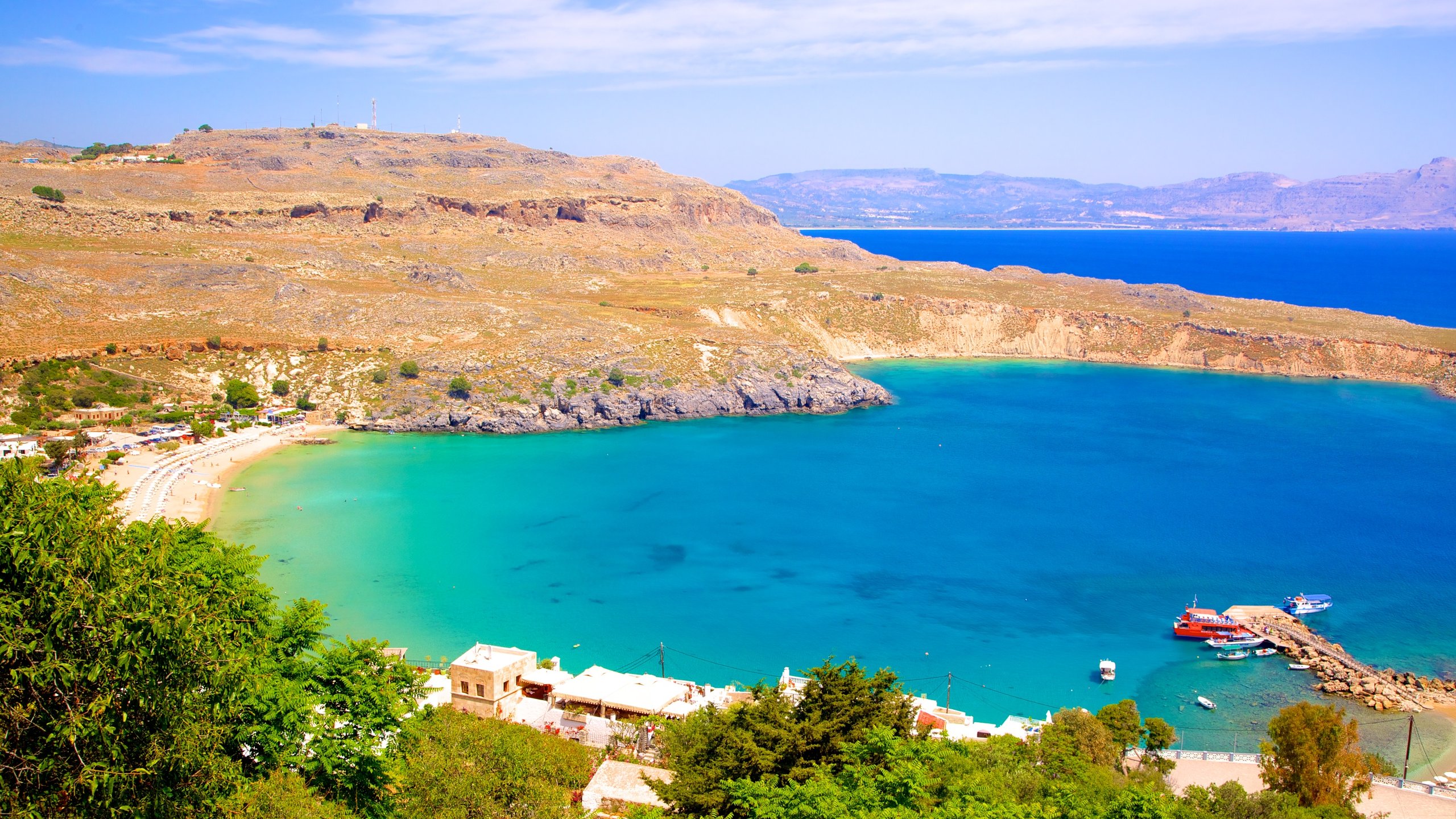 Temperature Averages
In August, Rhodes experiences warm and pleasant temperatures. The average temperature throughout the month is around 27°C, while the average high temperature usually hovers around 29°C. It's not unusual for the temperature to reach into the early 30s during this month. On the other hand, the average low temperature in August is around 24°C, making the evenings quite balmy and comfortable1.
Hours of Sunshine
August is a delightful time to visit Rhodes, as it offers long summer days with plenty of sunshine. The island gets an average of 12 hours of sunlight per day2, making it an ideal time to engage in various outdoor activities or simply relax on the beach with a book.
Rainfall
Rain is scarce in Rhodes during the month of August. On average, the island experiences no more than a few millimeters of rainfall throughout the entire month3, ensuring that your days and evenings are likely to be dry and warm. With such minimal precipitation, you can confidently plan outdoor excursions without worrying about unpredictable weather patterns getting in the way.
Weather Extremes in Rhodes in August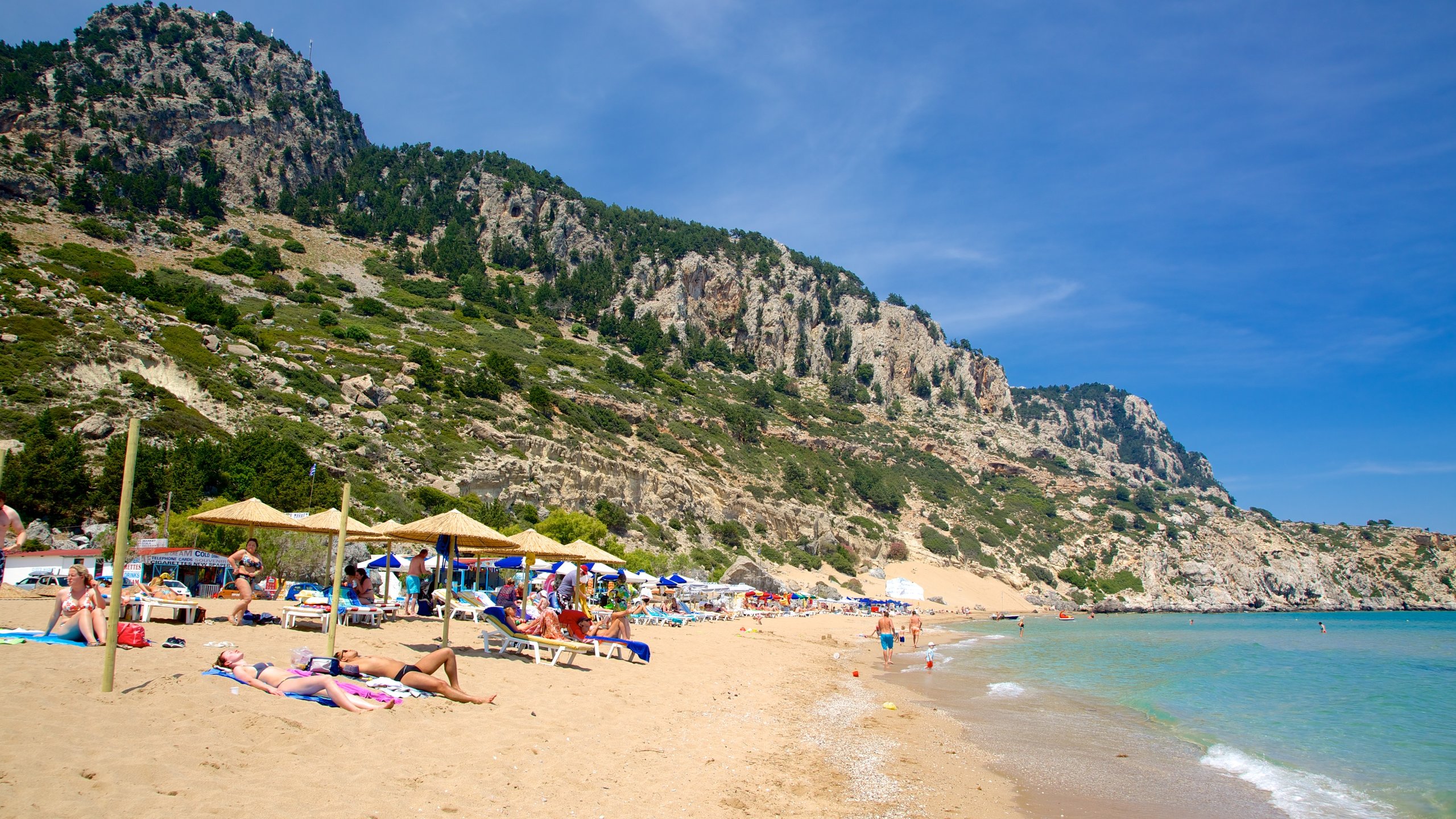 Highest Recorded Temperatures
In August, Rhodes experiences warm temperatures with an average high of 29.2°C. Occasionally, Rhodes can see temperatures soaring into the early 30s. During this month, the average heat index is estimated at a tropical 33°C. Extra precautions should be taken as heat cramps and heat exhaustion are possible, with sustained activity potentially leading to heatstroke.
Lowest Recorded Temperatures
While August sees primarily high temperatures, the average low can dip to around 24°C. This makes for balmy evenings, where light and cool clothing is recommended. Despite these lower temperatures, the month still remains predominantly warm and visitors are unlikely to experience significant cold.
When it comes to rainfall, August is quite dry with minimal precipitation. In fact, the average rainfall in Rhodes Town is around 0mm for the month, ensuring plenty of sunny days to enjoy the island's scenic landscapes and sandy beaches.
Regional Weather Variations
East Coast
The East Coast of Rhodes experiences slightly higher temperatures in August compared to other areas. With an average high-temperature of 29.2°C (84.6°F) and an average low-temperature of 25.6°C (78.1°F), it enjoys long sunny days with little to no rainfall. Make sure to pack light, comfortable clothing to stay cool during this warm period.
West Coast
The West Coast experiences a cooler breeze in August, which can be a refreshing break from the heat. While the temperatures are still high, they tend to be a few degrees lower than the East Coast. Humidity levels on the West Coast are also typically lower than in other parts of the island.
Inland Areas
Inland areas of Rhodes see temperature variations depending on the altitude. In higher elevation villages like Sálakos, the average maximum temperature in August can reach up to 35°C (94°F), making it significantly warmer than coastal areas. As with the rest of the island, August is a very dry month in inland areas, with an average rainfall of approximately 0mm (0 inches) in Rhodes Town. It's crucial to prepare for the heat by staying hydrated and wearing appropriate clothing to keep cool during your visit.
Recommended Activities to Enjoy the Weather
Rhodes experiences fantastic weather in August, with an average temperature of 28°C, making it a perfect time for outdoor activities. This section provides a list of recommended activities to make the most of the beautiful weather.
Top Beaches in Rhodes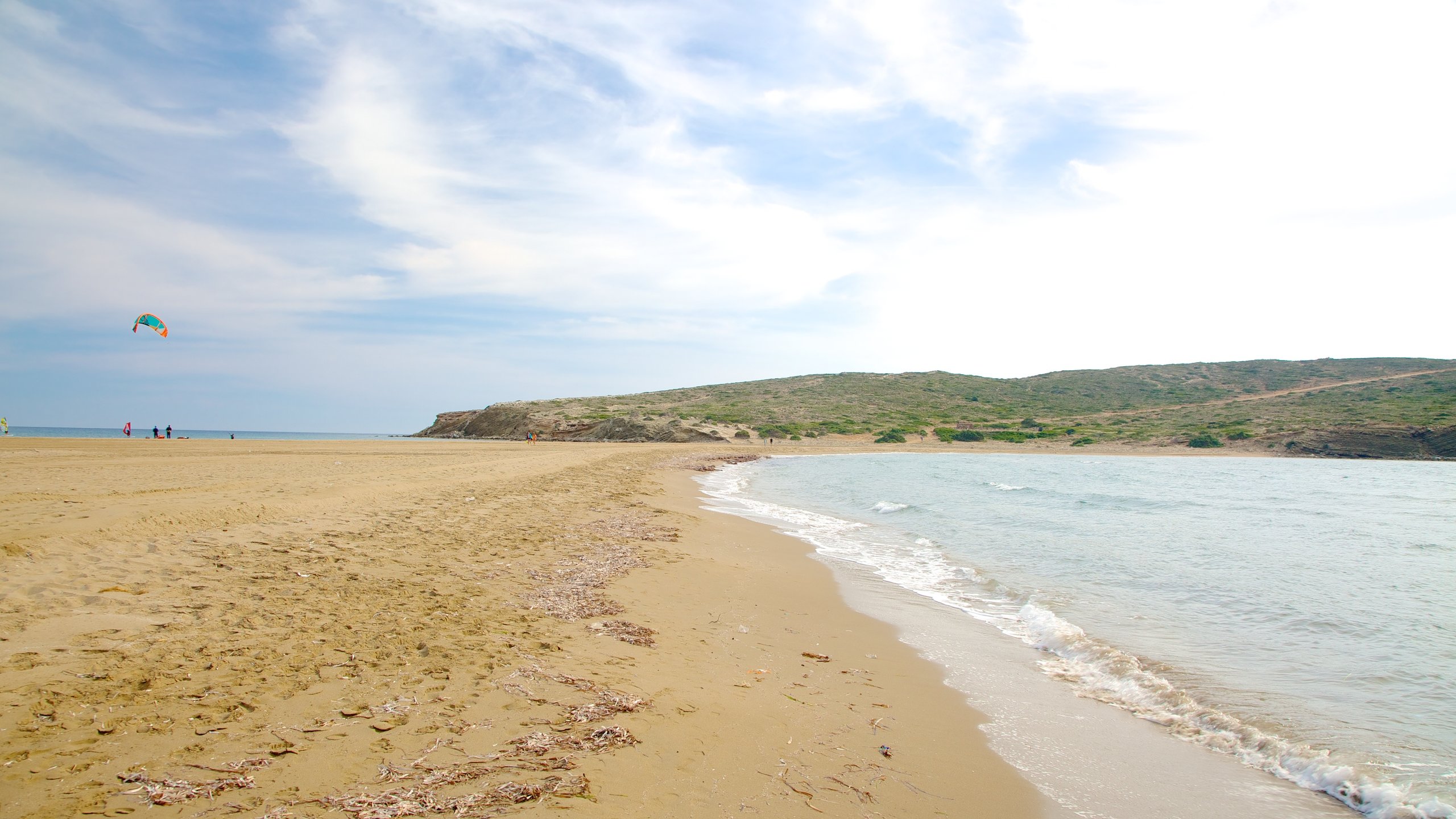 Tsambika Beach: A stunning sandy beach with clear waters ideal for swimming and sunbathing.
Prasonisi Beach: A unique spot where the Mediterranean and Aegean seas meet, popular among windsurfing and kitesurfing enthusiasts.
St. Paul's Bay: A picturesque bay surrounded by cliffs with crystal-clear waters perfect for snorkelling.
Sightseeing and Outdoor Activities
Explore the Old Town of Rhodes: Wander through the medieval streets and admire historical buildings such as the Palace of the Grand Master and the Street of the Knights.
Visit Ancient Sites: Discover the archaeological gems on the island, including the Acropolis of Lindos and the ruins of the ancient city of Kamiros.
Sunset Watching: Enjoy dramatic sunsets from various spots on the island, like the Rhodes Acropolis and the Monolithos Castle.
Scuba Diving: August's warm waters make it an excellent time for scuba diving. Various diving centres organise dives at spots around the island.
Remember to stay hydrated and wear sun protection during your activities.
Hailing from the historic city of Thessaloniki, Nikos Tsakiris is a passionate explorer, seasoned writer, and co-founder of Greek Island, the definitive travel blog for the Greek Islands.