Rhodes, a beautiful Greek island, attracts tourists all year round due to its stunning beaches, rich history, and charming old town. Visiting Rhodes in February can be a unique experience, as the weather during this time of year is quite different from the scorching summer months. With the cool temperatures and a chance of rain, February may not be the ideal time for beach lovers, but is perfect for those who want to explore the island's attractions without the bustling crowds.
During February, the average daily temperature in Rhodes reaches 12°C, with highs of 16°C and lows of 9°C. This month typically sees an average of five hours of sunshine per day, alongside an expected rainfall of 117.7 mm over ten days. While the sea temperature might not be ideal for swimming, the island's landscape and historical sites become even more enchanting during the quieter winter months, making it a great choice for cultural travellers and nature enthusiasts.
The weather in Rhodes in February may not provide endless days of sunshine, but it offers a unique opportunity to explore the island at a leisurely pace. Enjoy the monuments, scenic trails, and local cuisine while immersing yourself in the local culture and taking advantage of cooler temperatures – perfect for an alternative winter getaway.
Overview of Weather in February
Temperature and Rainfall
In February, Rhodes experiences moderate weather with an average high-temperature of 15.2°C and an average low-temperature of 10°C. The island sees a minor drop in temperature reaching a minimum average of 9°C. There is an expectation of 117.7 mm of average rainfall over approximately 10 days during this month, as shown on Holiday Weather.
It's important to keep in mind that temperatures can get quite cool, especially in the evenings. So, it's recommended to bring warmer clothes for those moments.
Hours of Sunshine
Rhodes receives an average of 5 hours of sunshine per day in February. Although it might not be the sunniest time of the year, the island still offers an enjoyable and pleasant atmosphere for travellers.
Remember to pack adequate clothing for both the sunny and cool moments in order to make the most of your visit to Rhodes during February.
Activities and Sightseeing
Rhodes in February offers a unique blend of sights and activities, with relatively mild temperatures ranging around 13°C, making it a pleasant time to explore this beautiful island. In this month, you can expect fewer crowds, allowing you to experience Rhodes in a more relaxed atmosphere.
Outdoor Attractions
February is a great time to visit the Acropolis of Lindos without the scorching summer heat. The Acropolis features archaeological ruins and offers stunning views from its location high above the town.
You can also hop on a boat tour to explore the beautiful beaches and crystal-clear waters of Rhodes. Boat trips are available from Rhodes City, Faliraki Beach, and other major coastal towns.
Taking long walks through the island's picturesque villages is another enjoyable outdoor activity during February. Strolling down cobblestone streets lined with traditional Greek architecture provides an authentic glimpse into the local lifestyle.
Indoor Attractions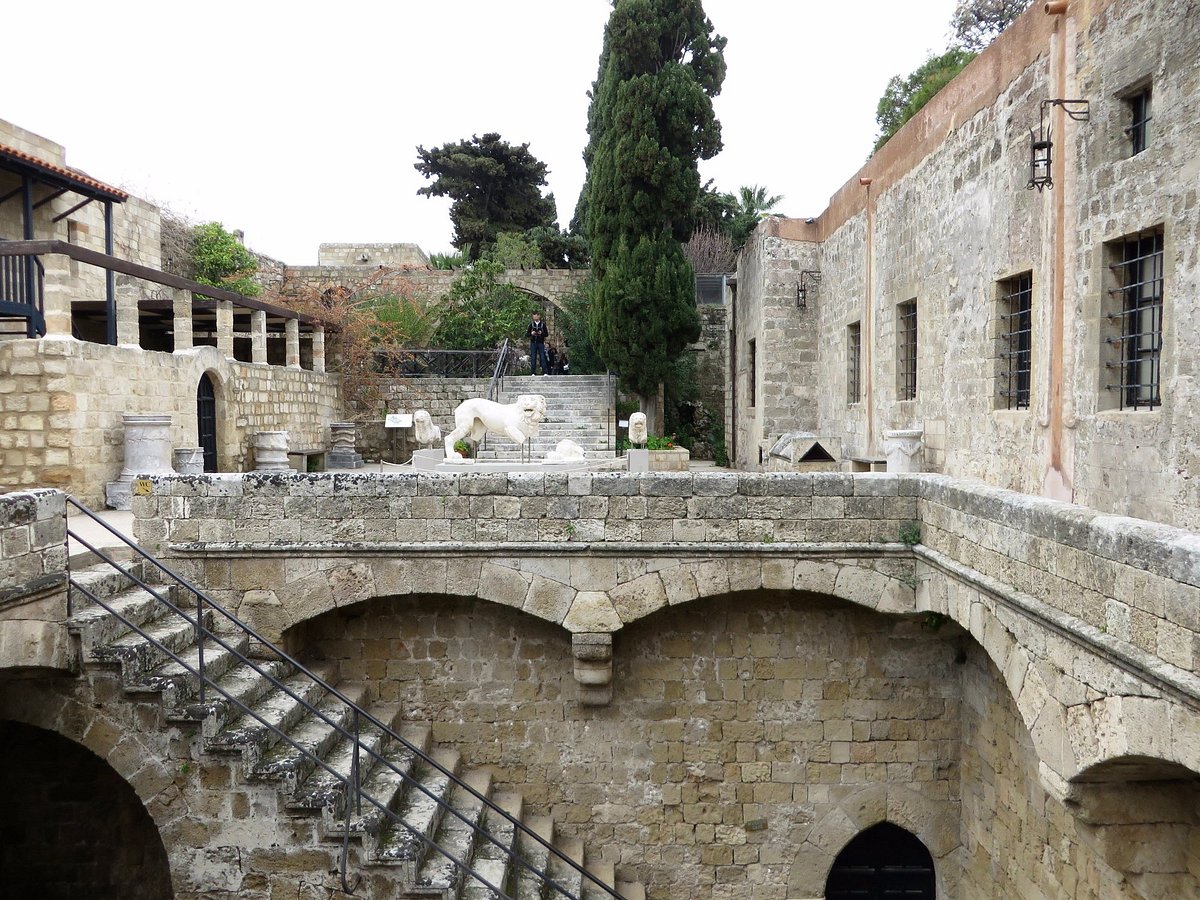 There are plenty of indoor attractions to keep you entertained on rainy days. Rhodes is home to many fascinating museums, such as the Archaeological Museum of Rhodes, with a vast collection of artefacts from various historical periods.
Another exciting indoor attraction is the Palace of the Grand Master, a medieval fortress that served as a residence for the Knights of St. John. Here, you'll find lavishly decorated rooms and exhibits showcasing Rhodes' rich history.
For art enthusiasts, the Modern Greek Art Museum is a must-visit. The museum features works from renowned Greek artists and provides a comprehensive overview of modern Greek art.
Whatever your interests, Rhodes in February has a wealth of activities and sightseeing options for visitors to enjoy, making it a delightful time to explore this enchanting island.
Clothing Recommendations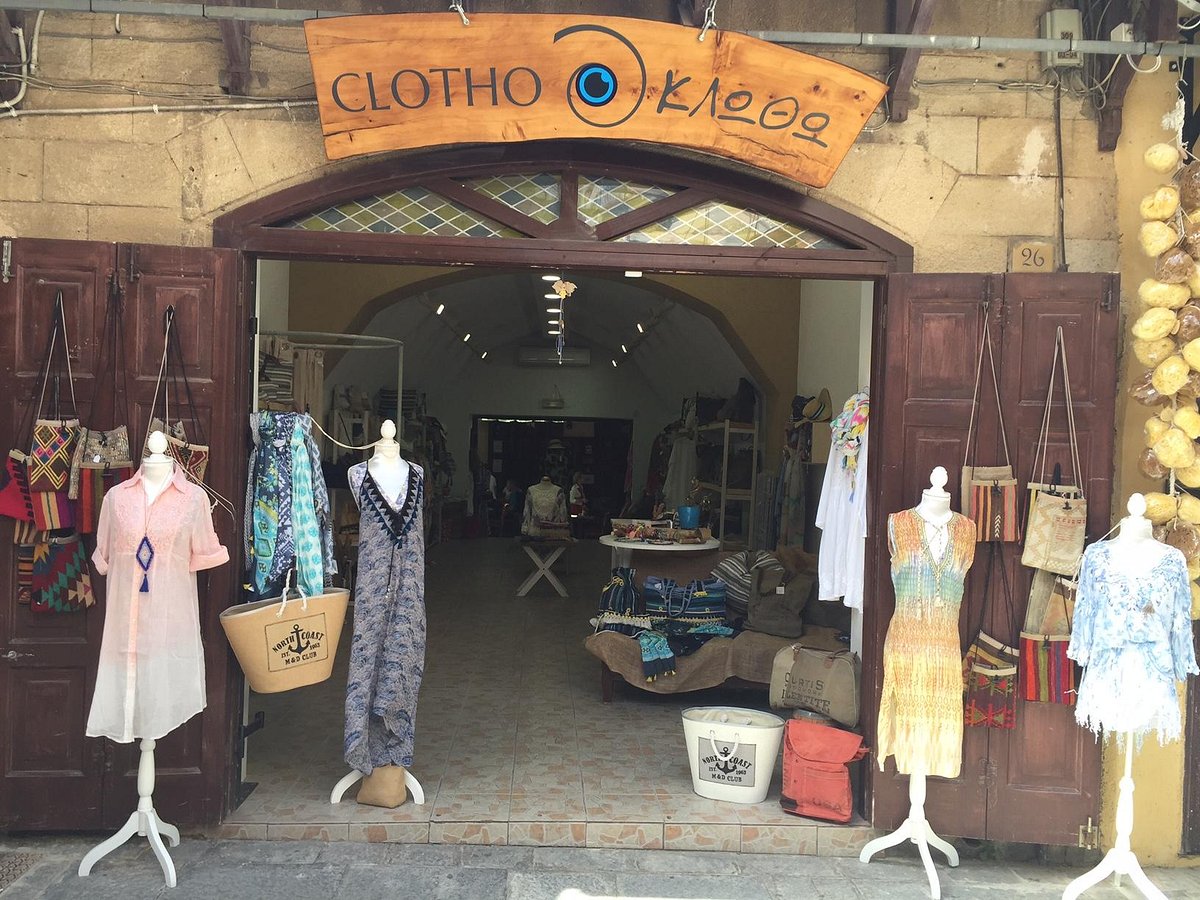 Daytime Attire
During daytime in Rhodes in February, the weather can be quite cool, with an average temperature of 14°C1. It's essential to dress in layers for warmth and convenience. Consider wearing long-sleeve tops, comfortable jeans, or trousers to keep yourself warm. Opt for light, breathable materials like cotton or linen to adapt to temperature changes2. On sunny days, a light jacket or cardigan might come in handy to wear over your clothes. Don't forget a pair of comfortable walking shoes for exploring the island!
Nighttime Attire
During the night, the temperature may drop even more, so it's wise to bring warmer clothes for evening outings2. A thicker jacket or coat, like a fleece or a pea coat, can provide extra warmth and protection against the chilly winds. It's also a good idea to pack a few sweaters or long-sleeve shirts to layer underneath your coat. Don't forget to wear a pair of comfy trousers or jeans to keep your legs warm too. Lastly, closed-toe shoes or boots are suitable footwear options for nighttime.
Travel Tips
Costs and Accommodations
Visiting Rhodes in February can be an affordable option, as it falls within the low season. Accommodation prices during this time are typically lower compared to the high season. It's also less crowded, allowing you to have a more authentic experience and avoid long queues. There are various accommodation types to choose from, such as hotels, apartments, and traditional guesthouses.
Keep in mind that the weather during February can be cold and rainy, but there are also sunny days. You'll want to choose accommodations that provide heating facilities so you stay comfortable during your stay.
Transportation
Getting around Rhodes in February is relatively easy and convenient. There are several transportation options available, such as public buses, taxis, and rental cars.
Public buses: Rhodes is well-connected by bus services that operate throughout the island. In February, bus schedules may be limited, so be sure to check the timetable in advance. Prices for bus tickets are generally affordable, but do take note of their operation hours to avoid being stranded.
Taxis: Taxis are available throughout Rhodes, and they offer a convenient way of getting around the island. You can either book one through a local taxi company or simply hail one on the street. However, taxis are more costly than public buses, so consider using them for shorter distances or when public transportation is not available.
Rental cars: Renting a car can be an excellent option for exploring Rhodes at your own pace, allowing you to visit both popular sites and hidden gems. Make sure to compare rental prices and book in advance to get the best deal. Driving in Rhodes is generally safe; however, be aware of local traffic rules, and be cautious when driving on narrow roads, especially in mountainous areas.
Keep in mind that February falls in the low season, so some attractions and amenities may have reduced opening hours or may be closed altogether. It's a good idea to research and plan your activities accordingly to make the most of your trip to Rhodes.
Eleni Vasiliadis, a native of the picturesque island of Corfu and co-founder of Greek Island, is a seasoned traveller, accomplished writer, and passionate advocate for Greek culture and cuisine.