Rhodes, one of the largest and most well-known Greek islands located in the Southern Aegean, is known for its historical sites, crystal-clear waters, and stunningly beautiful beaches. While the island thrives during the hot summer months, visiting Rhodes in October offers a perfect balance of mild weather and fewer crowds. A trip during this time allows you to enjoy a mix of exploration and relaxation, without the scorching sun and jam-packed tourist spots.
During October, Rhodes typically experiences an average daily temperature of 21°C, which is quite comfortable for walking the cobbled streets and exploring the ancient ruins. The peak high temperature may reach about 24°C, while the minimum temperature dips down to around 17°C. Although October does see an increased amount of rainfall compared to the summer months, with an average of 64.3 mm over seven days, it still offers plenty of sunshine and warmth ideal for outdoor activities.
Rhodes in October is a fantastic time to visit if you value a combination of good weather and quieter surroundings. The shoulder season makes it the perfect escape before winter sets in while embracing everything this marvellous island has to offer. So, pack your bags, grab a light jacket for the evenings, and get ready to explore this ancient gem at its October best!
Overview of October Weather in Rhodes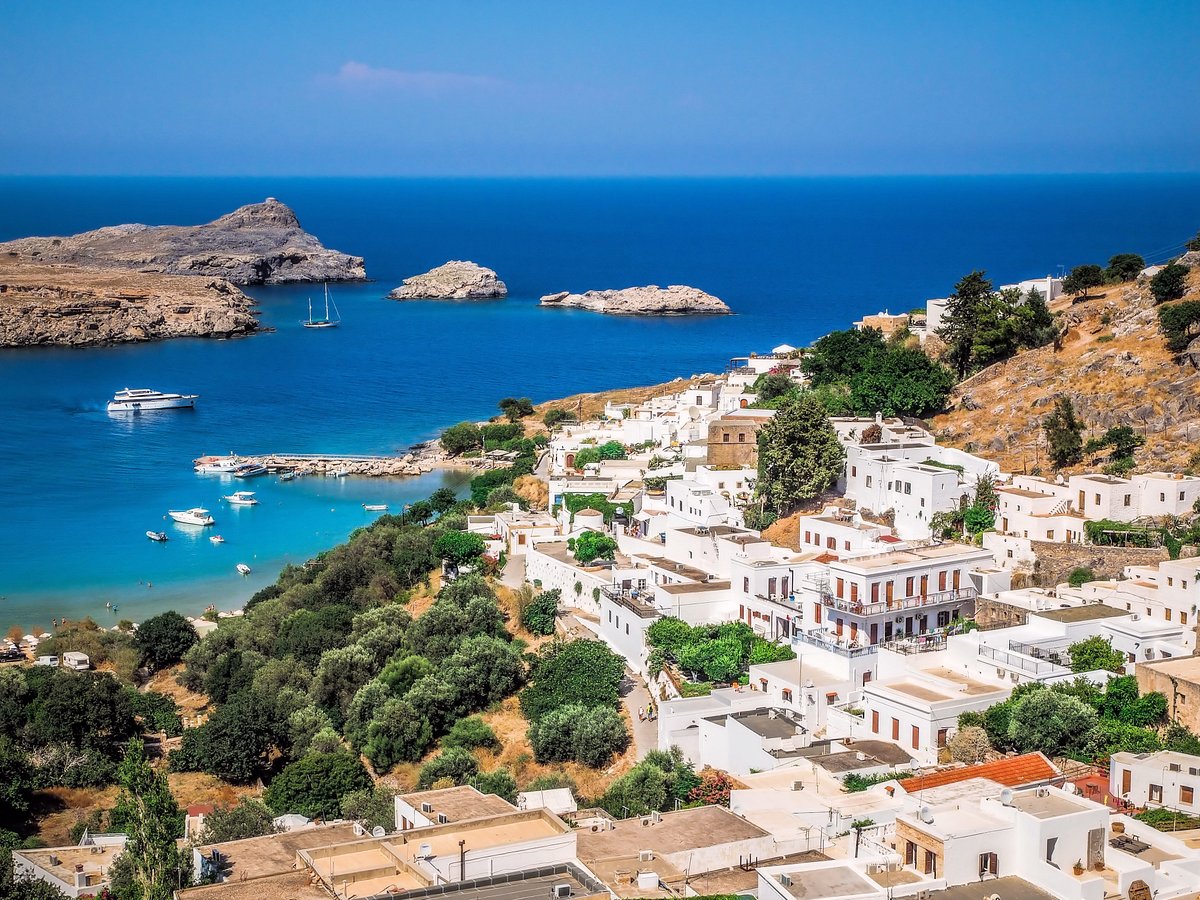 Temperature Ranges
October is a relatively mild month in Rhodes, with an average daily temperature of around 21°C. The average high temperature for the month usually peaks at 24°C, while the minimum temperature hovers around 17°C. It's a good idea to pack some light layers and a light jacket, as evenings can be cooler than daytime temperatures.
Rainfall and Humidity
In Rhodes, rainfall increases as autumn progresses, with an average of 64.3 mm of precipitation spread across seven rainy days in October. Meanwhile, the humidity level is around 69%, which might feel slightly damp at times. As the wet season approaches, expect some occasional rains during the month; it's always a good idea to pack an umbrella or light rain gear just in case.
Sunshine Hours
October generally provides ample sunshine for travellers to Rhodes, with a 70% chance of sunny weather throughout the month. You can expect approximately 11 hours of daylight each day, which still allows for plenty of time to explore the island, its beaches, and other attractions. Keep in mind that as autumn progresses, daylight hours will gradually decrease, so make the most of the available sunshine during your stay.
Activities to Enjoy in October
Sightseeing and Cultural Experiences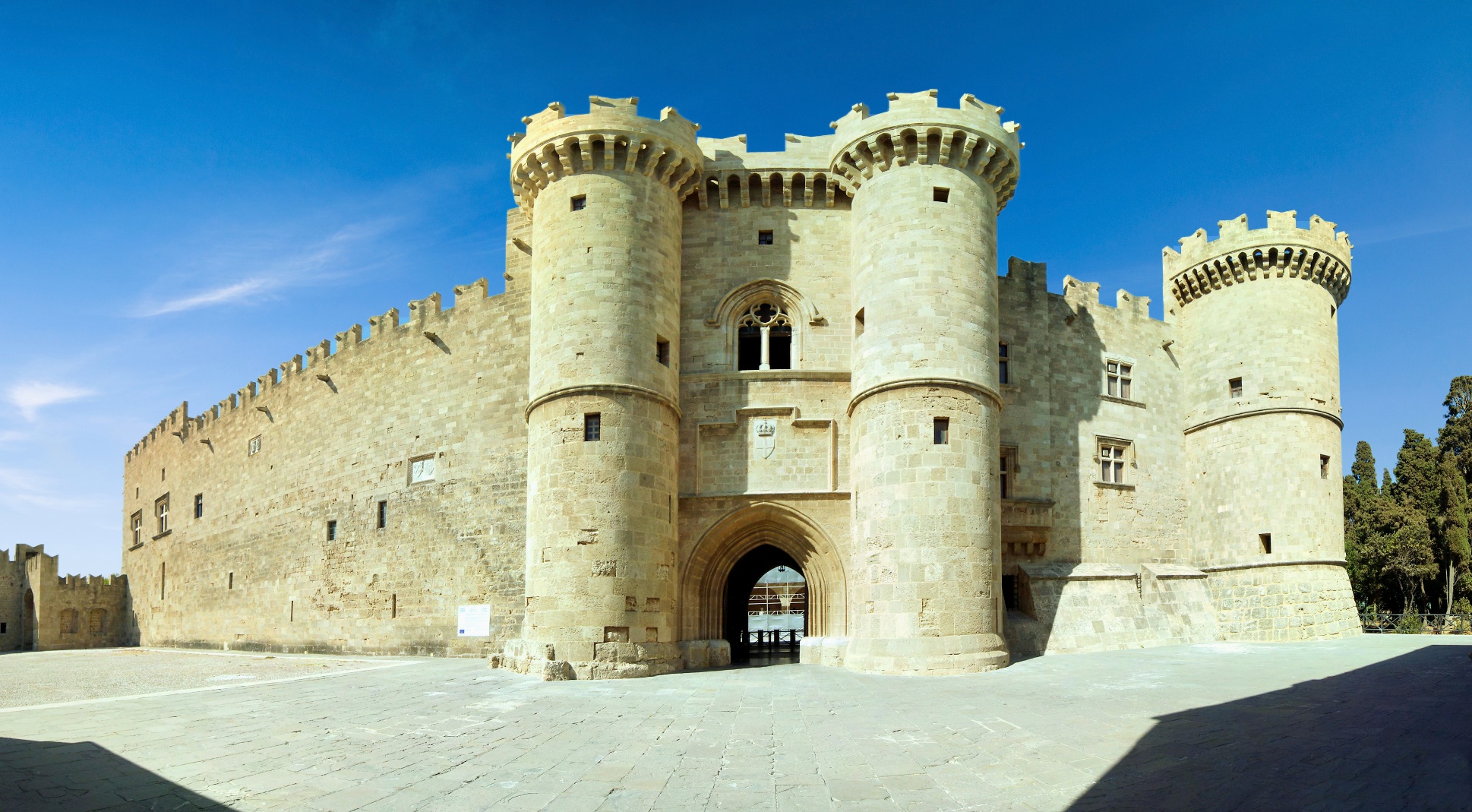 October is a lovely time to visit Rhodes as the temperatures are comfortable. The average daily high is around 22°C, providing pleasant weather for sightseeing and exploring the island's cultural attractions. Rhodes boasts many ancient sites and historical landmarks. Be sure to visit the Palace of the Grand Master, the Archaeological Museum of Rhodes, and the charming village of Lindos, known for its acropolis.
Take a stroll through the Old Town, a UNESCO World Heritage Site, where you can admire the medieval architecture and the charming narrow streets. Don't forget to walk along the Street of the Knights, one of the best-preserved medieval streets in Europe.
Outdoor Adventures
October provides ample opportunities for outdoor adventures, as you can still enjoy the warm Mediterranean weather. Rhodes offers a variety of landscapes, from pristine beaches to lush forests and impressive mountains. Hiking enthusiasts can explore the Butterfly Valley, a picturesque nature reserve filled with colourful butterflies.
Head to the beaches for some sunbathing or water sports, such as windsurfing and snorkelling. Some popular beach locations include Faliraki, Tsambika, and Haraki. While the waters of the Ionian and Aegean seas may be cooling down in October, early in the month is still suitable for swimming.
If you're into cycling, consider renting a bike and exploring the island at your own pace. Rhodes has numerous cycling routes, with options suitable for both casual riders and experienced cyclists.
Remember to pack layers for your trip to Rhodes in October, as the temperature can drop quickly after dark. This way, you can fully enjoy both daytime outdoor activities and evening strolls around the island.
What to Pack for Your Visit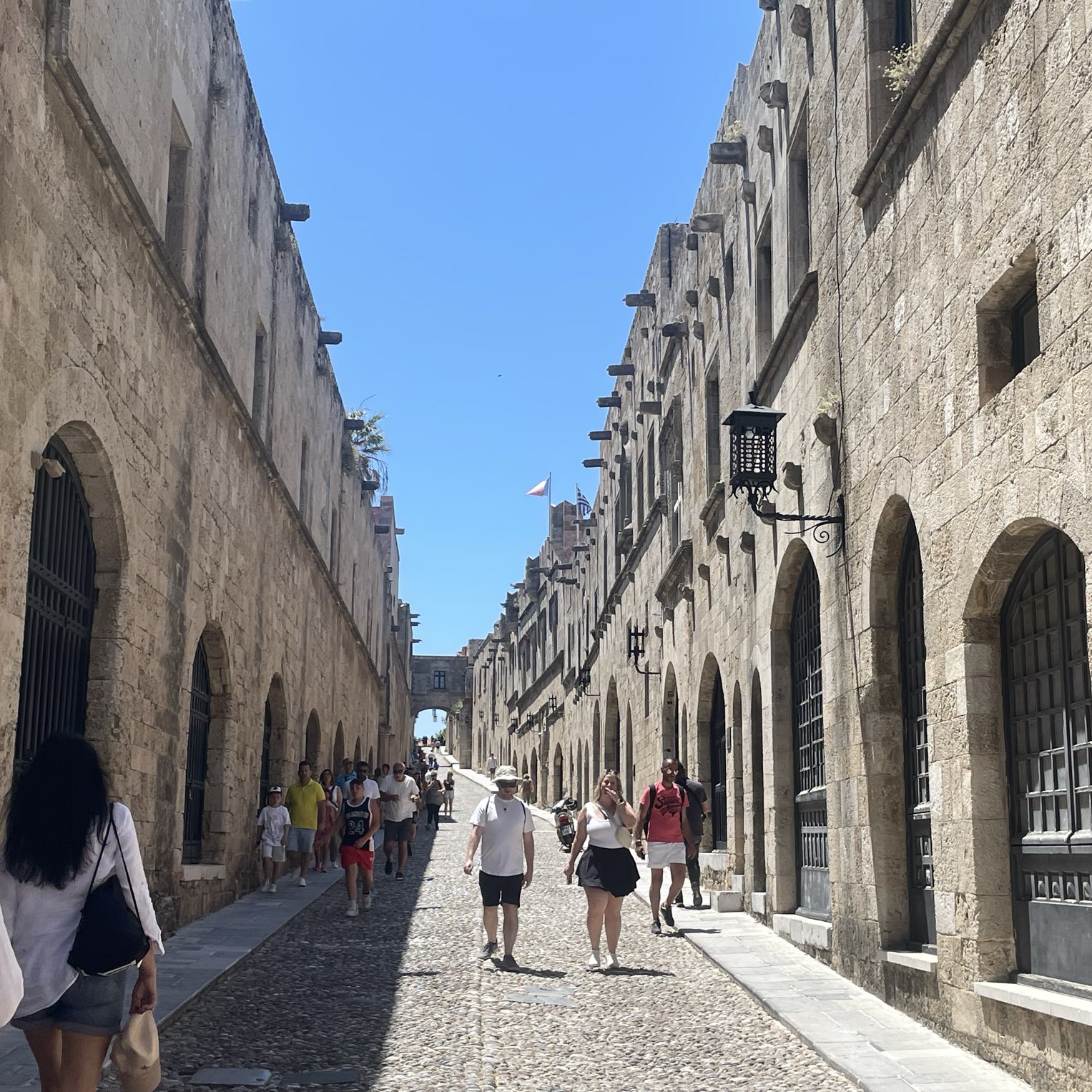 Clothing Suggestions
October in Rhodes, Greece, still offers warm temperatures, with an average high of 24ºC. To prepare for the daytime, pack the following items:
Shorts or light trousers
T-shirts
Swimwear
Light dress or skirt (for women)
Flip-flops or sandals
Lightweight trainers
As temperatures can drop to around 16ºC during the evenings, it's important to pack some warmer items, such as:
Long trousers or jeans
A light sweater or jumper
A cardigan or light jacket
Closed-toe shoes
Essential Accessories
In addition to clothing, it is recommended to pack a few essential accessories for your stay in Rhodes during October. The following items should be included:
Sun protection: Despite being autumn, the sun in Rhodes can still be strong during October. Bring sunglasses, a sun hat, and sunscreen to protect yourself from harmful UV rays.
Water bottle: Stay hydrated while exploring Rhodes by bringing along a reusable water bottle. This will save you money and help reduce plastic waste during your trip.
Towel and beach bag: Rhodes is home to beautiful beaches, so it's a good idea to pack a lightweight beach towel and a beach bag to carry your essentials during beach trips.
Raincoat or umbrella: October may come with occasional rain showers, so it's a good idea to pack a portable, lightweight raincoat or umbrella to be prepared for unexpected rain.
Camera or smartphone: Don't forget to capture memories of your time in Rhodes! Bring along a camera or ensure your smartphone has enough storage space and battery life to document your adventures.
With these clothing suggestions and essential accessories, you will be well-prepared for a delightful stay in Rhodes during October.
Eleni Vasiliadis, a native of the picturesque island of Corfu and co-founder of Greek Island, is a seasoned traveller, accomplished writer, and passionate advocate for Greek culture and cuisine.