Rhodes, a beautiful island in the Southern Aegean Sea, offers visitors the chance to experience a lovely Mediterranean climate with mild, rainy winters and hot, sunny summers. May in Rhodes is a particularly delightful time to visit, as the weather is not too hot nor too cold, providing the right balance between warmth and comfort. With long sunlit days and a pleasant breeze, those who visit Rhodes during this month are in for a real treat.
During May, the temperatures in Rhodes gradually rise, offering an early taste of the summer season while still retaining the freshness of spring. This makes it an ideal time for travellers who prefer to escape the peak tourist season, while also benefiting from lower prices and fewer crowds. In May, you can comfortably enjoy the sandy beaches and crystal-clear waters, creating unforgettable memories on this stunning Greek island.
In addition to the lovely weather, Rhodes is steeped in history and culture, featuring ancient ruins, medieval castles, and charming villages. With sea temperatures steadily increasing through the month, May proves to be an excellent time for water activities and exploring the island's breathtaking natural landscapes. With so much to offer, it's no wonder why Rhodes has become a popular destination for those seeking a pleasant Mediterranean escape during the month of May.
Average Temperatures in May
Rhodes, Greece, boasts pleasant weather in May, making it an excellent time to visit this beautiful island. In this section, we will discuss the average daily highs and lows, as well as night-time temperatures during May in Rhodes.
Daily Highs and Lows
May marks the beginning of the warm season for Rhodes, with daytime temperatures averaging around 20°C. The daily highs generally peak at approximately 25°C, making it a perfect time to explore this historical island and its stunning beaches. However, remember that temperatures can fluctuate, so it is always useful to check the weather forecast before planning your day.
Night-Time Temperatures
As the sun sets, temperatures in Rhodes during May tend to remain mild and comfortable. The average minimum temperature is around 16°C at night. It is a good idea to pack a light jacket or jumper if you plan to spend evenings outdoors, as you might find the night-time air a bit chilly. Overall, May offers a lovely, warm climate, making your trip to Rhodes comfortable and enjoyable.
Remember to check the weather forecast before your trip to be better prepared for any changes in temperature or conditions.
Precipitation Patterns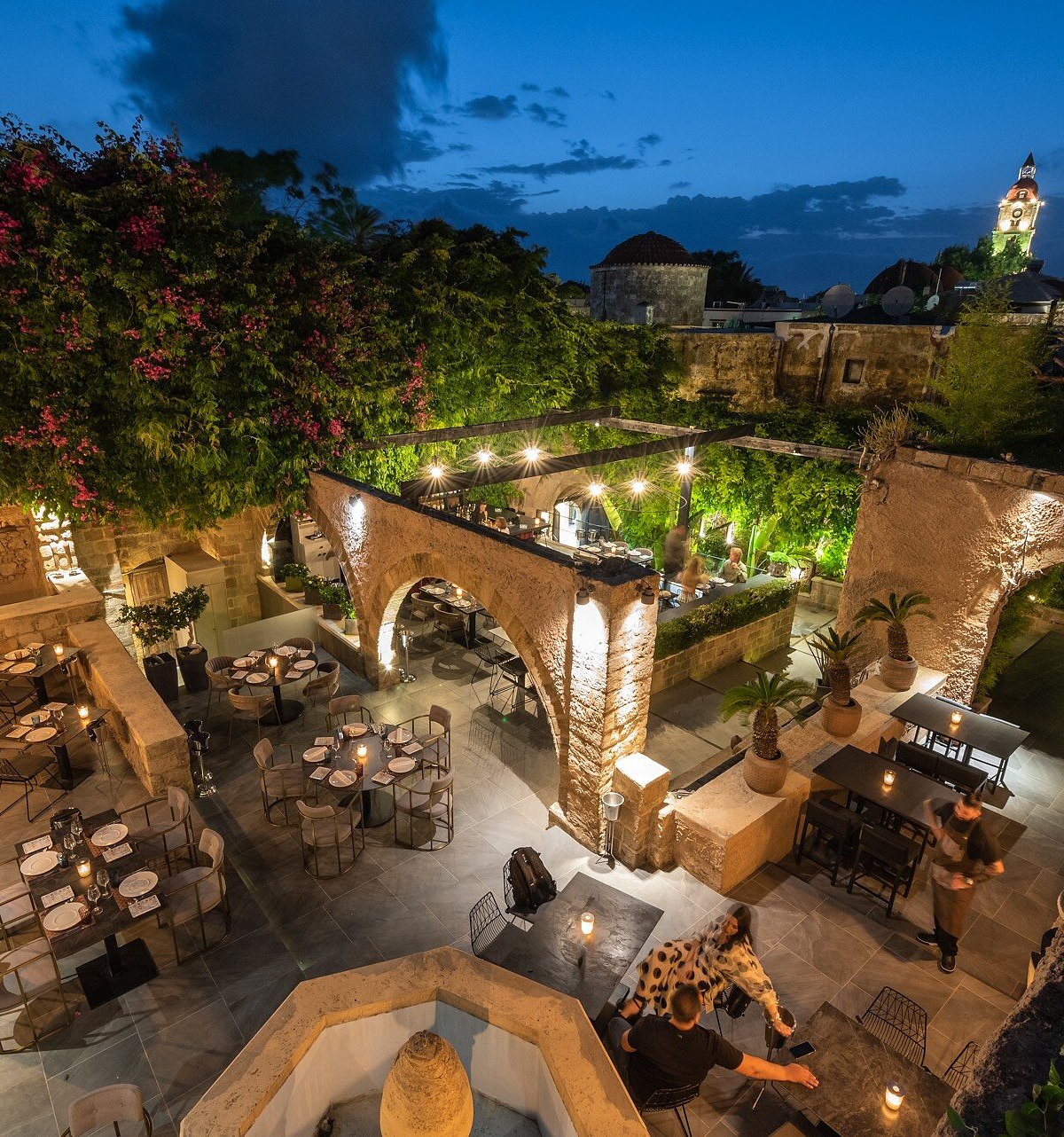 In May, Rhodes experiences a significant decrease in rainfall compared to the previous months. The island sees pleasant weather, making it an ideal time for travelers seeking to explore its beauty.
Rainfall Frequency
During the month of May, the island of Rhodes sees an average rainfall of just 24mm dispersed over three days. The chance of wet weather gradually diminishes throughout the month, providing visitors with more sunshiny days and clear skies.
Chance of Storms
Storms in Rhodes are quite rare during May, as the weather transitions from cooler winter months into the warmer summer season. The likelihood of storms further decreases, making this month an ideal time to visit the island and enjoy pleasant weather while avoiding significant disruptions due to extreme weather conditions.
In conclusion, May is an excellent time to visit Rhodes due to the reduced rainfall and minimal chance of storms. The island's delightful weather offers travellers a charming, welcoming atmosphere for various activities such as exploring historical sites and sunbathing on its beautiful beaches.
Sunshine and Daylight Hours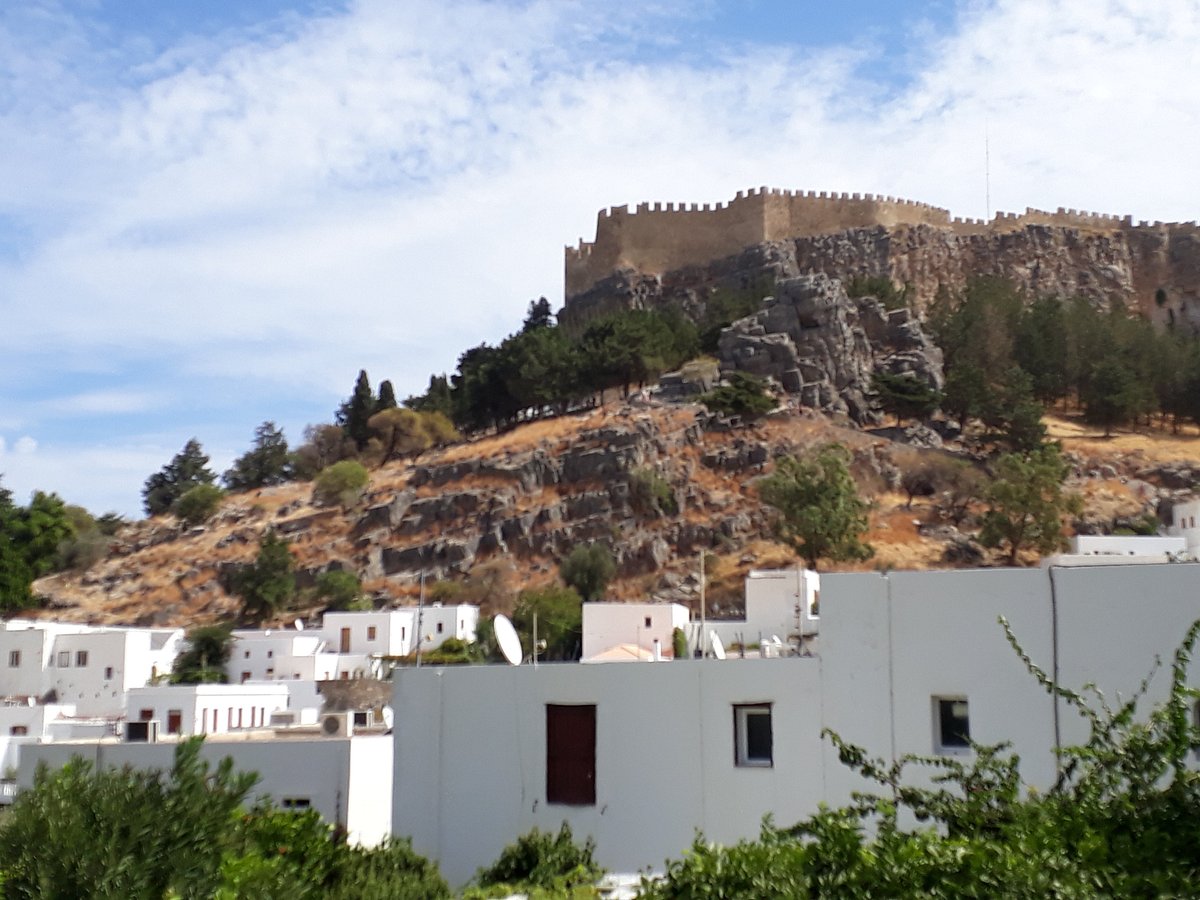 Average Hours of Sun
In Rhodes, the month of May experiences pleasant weather, with an average of 11 hours of sunshine each day. This allows visitors to enjoy outdoor activities and sightseeing during their stay on the island. The May weather in Rhodes provides ample opportunity to soak up the sun and explore the beautiful island.
Daylight Duration
The daylight hours in May extend up to 14 hours, offering plenty of time to make the most of your visit to Rhodes. Although the sun rises and sets at different times throughout the month, you can generally expect long and bright days during your trip. It's important to note that UV levels can be quite high during this time, so don't forget to wear sunscreen and take precautions to protect yourself from the sun.
In summary, Rhodes in May is a delightful time to visit the island, with generous sunshine and daylight hours to ensure a pleasant holiday experience.
Wind Conditions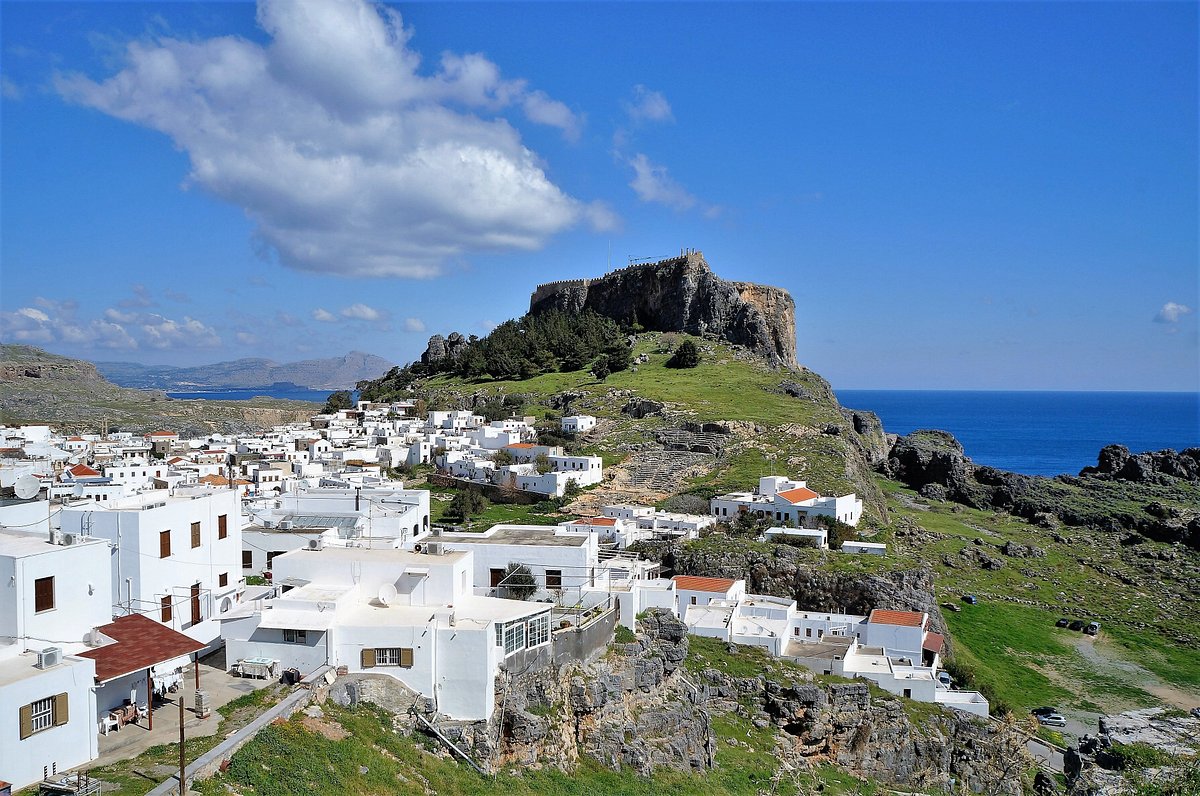 Wind Speeds
In Rhodes during May, the wind speeds are typically mild to moderate. The average wind speed is around 19 knots, ensuring a pleasant breeze throughout the day. This is perfect for enjoying outdoor activities such as sunbathing, beach walks, and sightseeing without any discomfort from strong winds. There are also occasional days with slightly stronger winds, reaching up to 23 knots, which can provide ample opportunities for windsurfing, kitesurfing, and sailing enthusiasts.
Wind Direction
The wind direction in May is primarily from the north-west and west, causing a refreshing sea breeze effect on the island's western coastline. This makes locations like Kritika Beach and Rhodes International Airport popular spots for kite flying, windsurfing, and other wind-based activities. On the east coast, the winds are generally lighter, offering calmer conditions for those who prefer a more relaxed beach experience or simply want to enjoy the warmer sea temperatures of around 19°C.
Keep in mind that wind conditions may vary throughout the island, so it's always best to check the latest local weather forecasts for accurate information on wind speeds and directions during your stay in Rhodes.
Activities and Events
May's pleasant weather in Rhodes makes it an ideal time to engage in various activities and events. The island offers a variety of outdoor activities, cultural events, and attractions for visitors to enjoy.
Outdoor Activities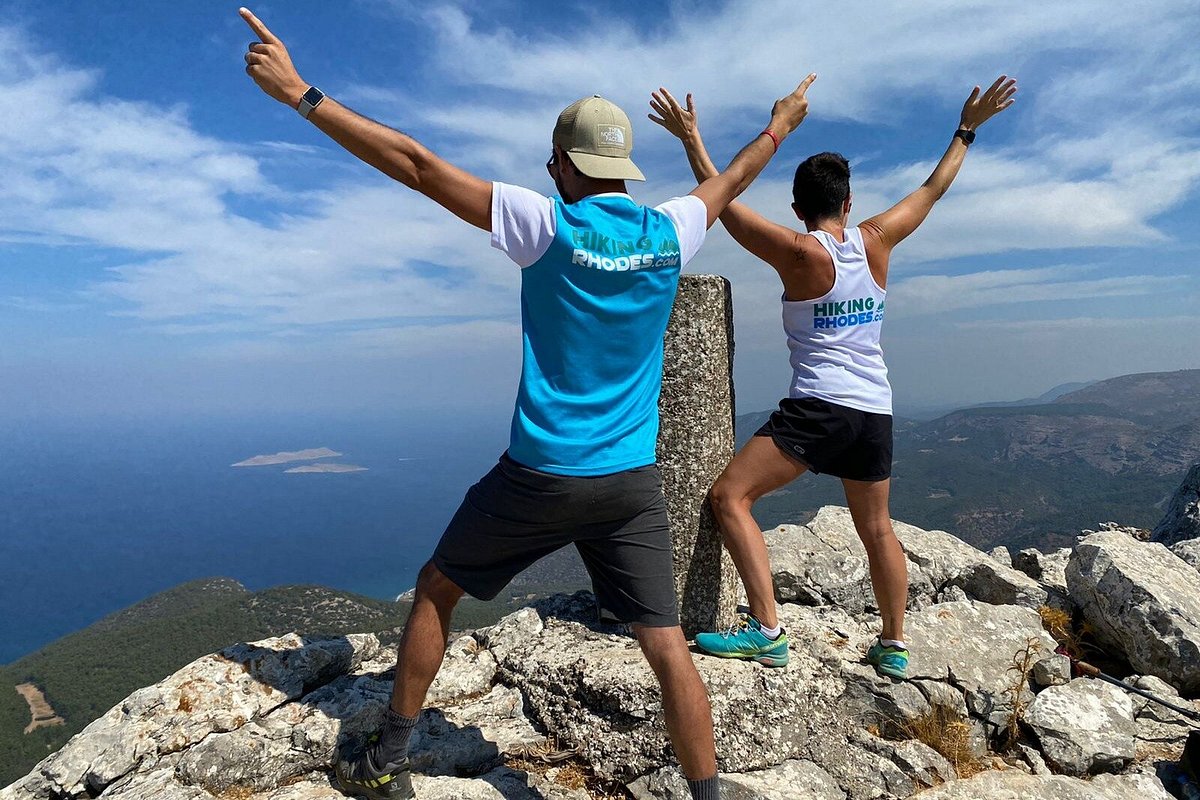 In May, the average temperature in Lindos is around 20-23 degrees Celsius, providing warm days perfect for outdoor activities. Here are a few options:
Beach days: Enjoy sunbathing and swimming at the island's beautiful beaches, such as Tsambika and St. Paul's Bay.
Watersports: Indulge in watersports like windsurfing, kite surfing, and scuba diving on the island's azure waters.
Hiking: Explore Rhodes' countryside and picturesque villages through various walking and hiking trails.
Cultural Events
During May, Rhodes hosts several cultural events, adding another layer of excitement and charm for your visit:
Medieval Rose Festival: In late May, the island's medieval town comes alive with colourful shows, reenactments, and performances celebrating Rhodes' rich history.
Museum Nights: Some of the island's museums, such as the Palace of the Grand Master of the Knights, offer free or discounted entry on specific nights to promote cultural heritage and education.
In conclusion, Rhodes in May offers a wide range of outdoor and cultural activities, offering an enjoyable and memorable experience for visitors of all tastes and interests.
Hailing from the historic city of Thessaloniki, Nikos Tsakiris is a passionate explorer, seasoned writer, and co-founder of Greek Island, the definitive travel blog for the Greek Islands.