Santorini, the picturesque Greek island known for its stunning sunsets and white-washed buildings, also boasts some exciting water parks for visitors to enjoy. Embracing the crystal-clear waters of the Aegean Sea, these parks provide a refreshing break from the island's warm weather and offer a variety of attractions for all ages.
Although Santorini Water Park in Perissa has been reported as permanently closed, travellers can still enjoy an array of water-based activities and alternative options to cool off. From beautiful beaches with turquoise waters to open-air cinemas for balmy evenings, Santorini has something for every water enthusiast.
One top spot for swimming in Santorini is White Beach, known for its gorgeous azure waters. Swimmers can also explore the island's diverse coastline, which features numerous inviting swimming spots to escape the heat and create memories that will last a lifetime.
Top Water Parks in Santorini
Santorini Water World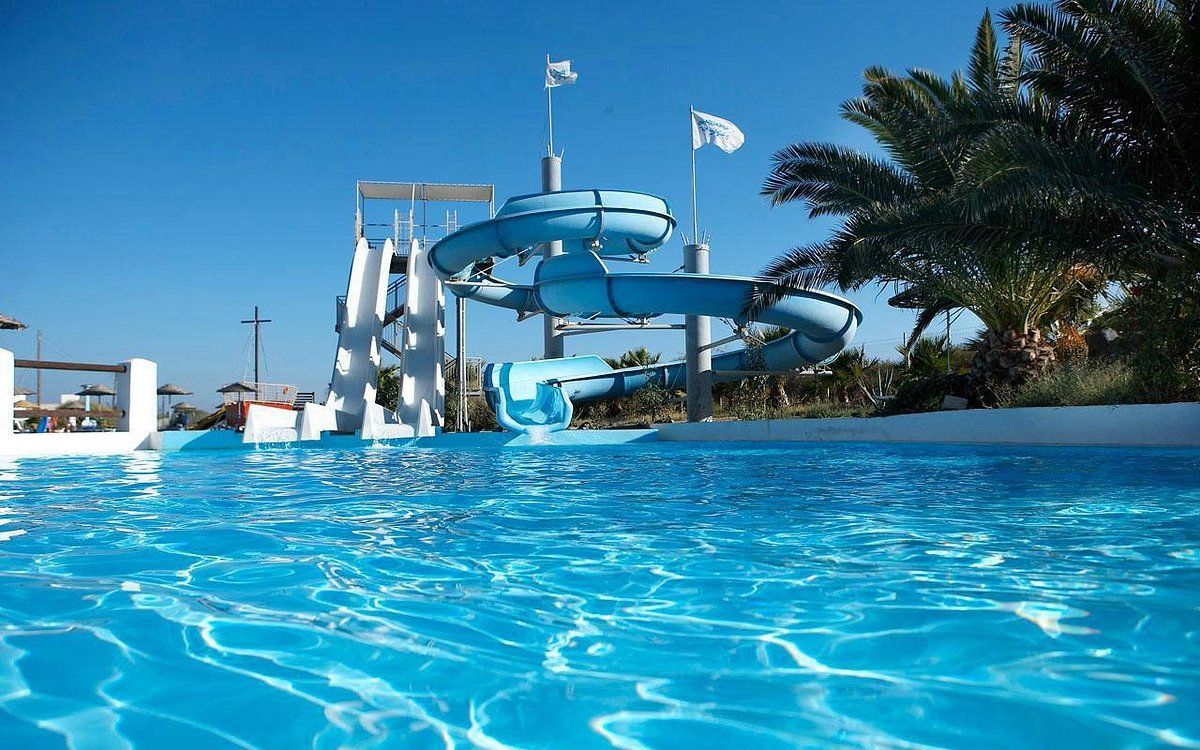 Santorini Water World is a family-friendly attraction that guarantees lots of fun for both children and adults. With a variety of water slides catering to different age groups, you're sure to find something enjoyable for everyone. The park features three pools and a unique pool bar, perfect for parents to unwind while their children have a blast in the water.
The Water World staff is well-trained, ensuring that your little ones are entertained and supervised by experienced lifeguards during their time at the park. In addition to the water activities, you can also enjoy a relaxing coffee break at the park. Santorini Water World is the ideal spot for families looking to make the most out of their Santorini holiday.
Aqua Fun Park
Another fantastic water park in Santorini is Aqua Fun Park. This thrilling amusement centre offers a wide range of water sport activities and adventures for the entire family. Some popular water sports offered at Aqua Fun Park include: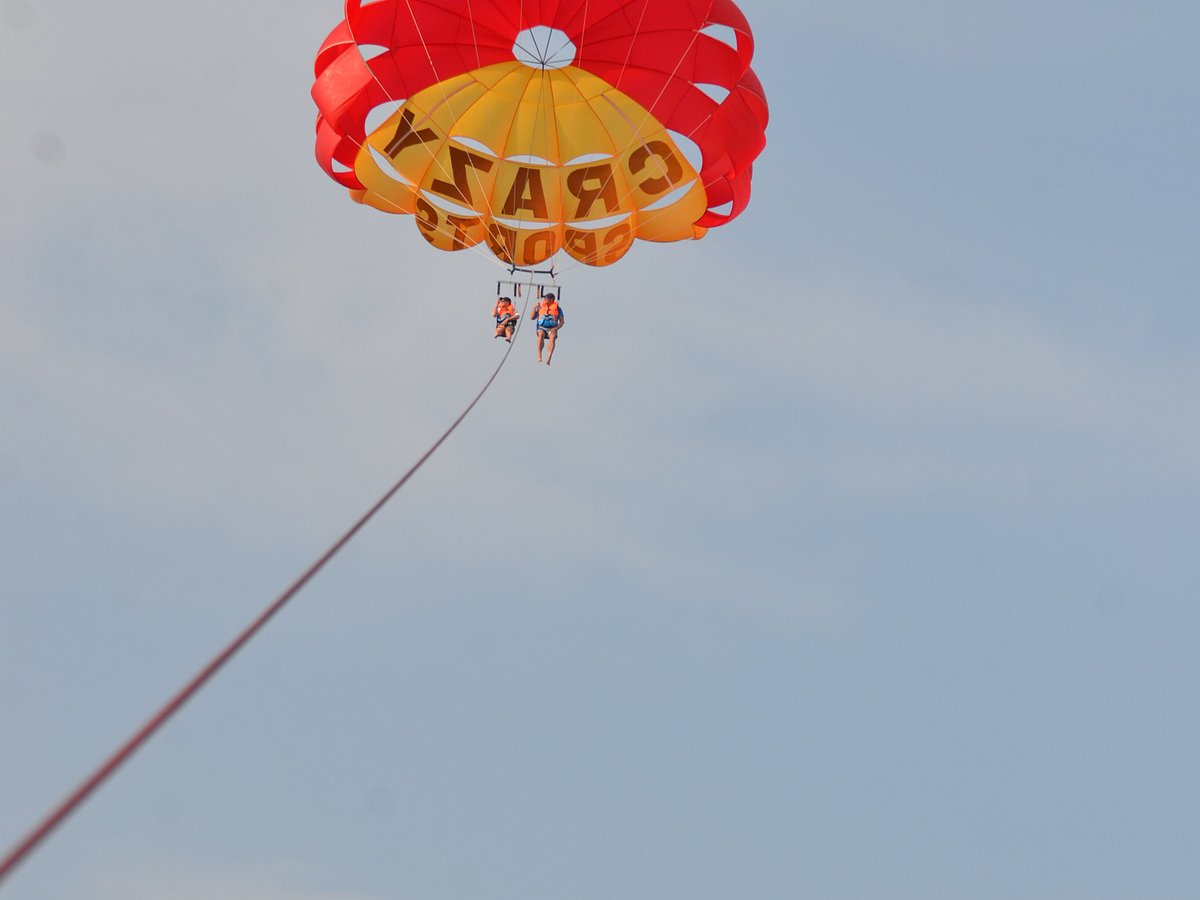 Parasailing: soar through the sky and take in breathtaking views of the island
Waterskiing and Jetskiing: ride on the waves for a thrilling experience and an adrenaline rush
Boat Tours: explore Santorini's coastline and enjoy the incredible scenery
Aqua Fun Park is located at the popular beach resorts of Kamari, Perivolos, and Perissa, which provide lessons, guidance, and the necessary equipment for visitors. With an abundant selection of water sports and activities to choose from, Aqua Fun Park ensures an unforgettable and exciting day out for the entire family.
Activities and Attractions
Santorini is a beautiful Greek island that offers various water activities and attractions for visitors to enjoy. In this section, we will discuss some of the highlights including water slides, wave pools, and kids' play areas.
Water Slides
Santorini Water Park, located in Perissa, used to offer a variety of water slides designed for all ages, from thrilling high-speed rides for adrenaline junkies to more relaxed slides for younger visitors. Unfortunately, the water park was reported to be permanently closed. However, you can still find exciting water sports around the island.
Wave Pools
Although wave pools are not a common feature in Santorini's water parks, there are other ways to enjoy the water on this beautiful island, such as the stunning beaches which boast crystal blue waters framed by volcanic cliffs. Popular beaches include Kamari Beach and Perissa Beach where visitors can swim, sunbathe, and explore the unique landscapes created by the island's volcanic activity.
Kids' Play Areas
While dedicated kids' play areas may not be available in Santorini's water parks, there are still plenty of child-friendly aquatic activities. For example: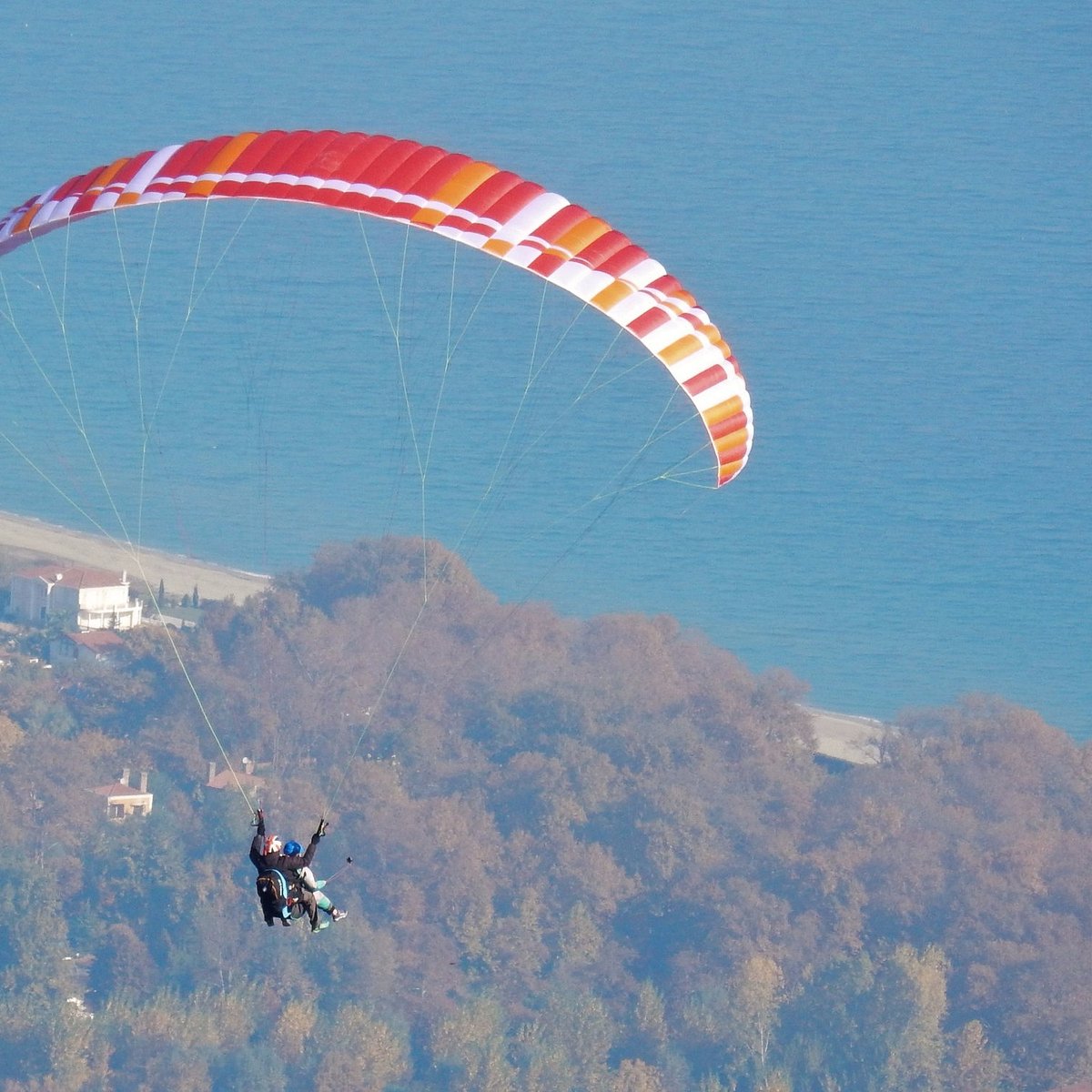 Parasailing and Paragliding: Santorini's Crazy WaterSports offers a fun and safe environment for kids to enjoy parasailing and paragliding, with experienced guides ensuring their safety.
Waterskiing and Jetskiing: Santorini Wavesports provides exciting water sports like waterskiing and jetskiing for families seeking some adrenaline-filled fun.
These activities offer a fantastic way for the whole family to enjoy Santorini's beautiful coastal scenery while having a great time together. Remember to always supervise children closely during water activities, keeping safety top of mind.
Basic Information for Visitors
Opening Hours
The Santorini Water Park in Perissa is a fantastic destination for families and individuals looking for some fun in the sun. The park is open daily during the summer season, usually from May to October. It operates from 10:00 am to 6:00 pm, which gives you plenty of time to enjoy the exciting water slides and pools.
Admission Prices
The admission prices for the park are reasonable and cater to different age groups. The prices are as follows:
Adults: €15
Children (4-12 years): €10
Children (under 4 years): Free
These prices grant you access to the water park's multiple slides, three pools, and the unique pool bar. With entertainment for both children and adults, there's something for everyone at the Santorini Water Park. The experienced trainers and lifeguards on-site ensure that your visit is safe and enjoyable, allowing you to relax and have fun while your children play.
Amenities and Services
Food and Drink
At Santorini water parks, visitors can find a variety of food and drink options to satisfy their hunger and thirst throughout their stay. The unique pool bars offer refreshing beverages, while cafés provide a relaxing spot to enjoy your coffee. There are also snack bars, ice cream parlours, and food stands to cater to diverse tastes.
Locker Rentals
To ensure the safety of your belongings while you are enjoying the water park, locker rentals are available at Santorini water parks. They offer a convenient and secure space for storing your valuables, including bags, phones, wallets, and other personal items. In addition, changing rooms are provided for a comfortable experience.
Safety and Lifeguards
The safety of visitors is a top priority at Santorini water parks. All parks have experienced trainers and lifeguards on duty to ensure that all guests are well-supervised while in the water and enjoying the slides. The lifeguards are also trained in first aid and emergency response, ensuring a safe environment for everyone.
Frequently Asked Questions
Top 6 water parks?
While the search results mentioned a water park in Perissa, it has been reported as permanently closed. Nonetheless, Santorini offers a variety of water sports and activities as an alternative. Check out Crazy WaterSports Santorini and Wavesports for parasailing, paragliding, and waterskiing options.
Child-friendly facilities?
Although the mentioned water park in Perissa is closed, you can still find child-friendly activities on the island. Many water sports providers offer age-appropriate options for children, ensuring a fun and safe experience for the whole family.
Aquatic attractions ranked?
As there isn't a comprehensive list of water parks in Santorini, it's challenging to rank the aquatic attractions. However, hot springs found in a cove off the eastern side of the volcanic island Palea Kameni are a popular attraction. These natural hot springs are believed to have healing and therapeutic properties.
Water parks' opening hours?
Since the water park in Perissa has been reported as permanently closed, there aren't specific opening hours for water-based attractions on the island. However, water sports providers typically operate during daylight hours. It's recommended to check with individual operators for their specific hours of operation.
Entrance fees?
For water sports and activities in Santorini, entrance fees will vary based on the provider you choose and the type of activity you're interested in participating in. As a reference, the previously mentioned water park in Perissa used to charge 8 euros for adults and 4 euros for children.
Best time to visit?
Santorini is a popular tourist destination, and the best time to visit for water activities is during the warm summer months, from June to September. During this period, the weather is ideal for swimming, water sports, and enjoying the island's natural beauty. It's worth keeping in mind that this is also the peak tourist season, so booking activities and accommodations in advance is advisable.
Hailing from the historic city of Thessaloniki, Nikos Tsakiris is a passionate explorer, seasoned writer, and co-founder of Greek Island, the definitive travel blog for the Greek Islands.