Santorini, a picturesque island in Greece, captivates tourists with its breathtaking volcanic vistas and vibrant azure waters. While it may be renowned for its stunning sunsets and charming villages, the lesser-known side of the island is its dazzling nightlife. With a blend of lively clubs, relaxing bars, and inviting tavernas, Santorini is an ideal destination for those craving memorable evenings under the Mediterranean sky.
As the sun sets, Santorini's nightlife comes alive, catering to a diverse array of preferences and tastes. From Thira's pulsating nightclubs to Oia's cosy wine bars, the island offers a myriad of experiences that any traveller can indulge in. Whether you're looking for a laid-back dinner with a view or hoping to dance the night away, this tourist guide will lead you through Santorini's best nocturnal hotspots.
Throughout the villages of Thira, Perissa, and Oia, one can discover a range of venues to suit their desired atmosphere. From traditional Greek dance performances and live music at tavernas to beach parties at Perissa and trendy bars in Thira, there's always something happening on this enchanting island. As you continue reading this guide, you'll unveil the hidden gems that make Santorini's nightlife an unforgettable experience worth exploring.
Nightlife Hotspots
Santorini is known for its stunning views, incredible sunsets, and vibrant nightlife. When visiting this beautiful island, you'll want to make sure you experience the best of its energetic scene after the sun goes down. In this guide, we'll cover the nightlife hotspots of Fira, Kamari, Perissa, and Oia.
Fira
Fira, the island's capital, is the epicentre of nightlife in Santorini. Here are some top spots to explore in Fira:
Best Clubs and Pubs: Two Brothers, Murphy's, Highlander, and Tropical.
Romantic Bars: Franco's and Tango
Jazz Bar: Kira Thira Jazz Bar
Kamari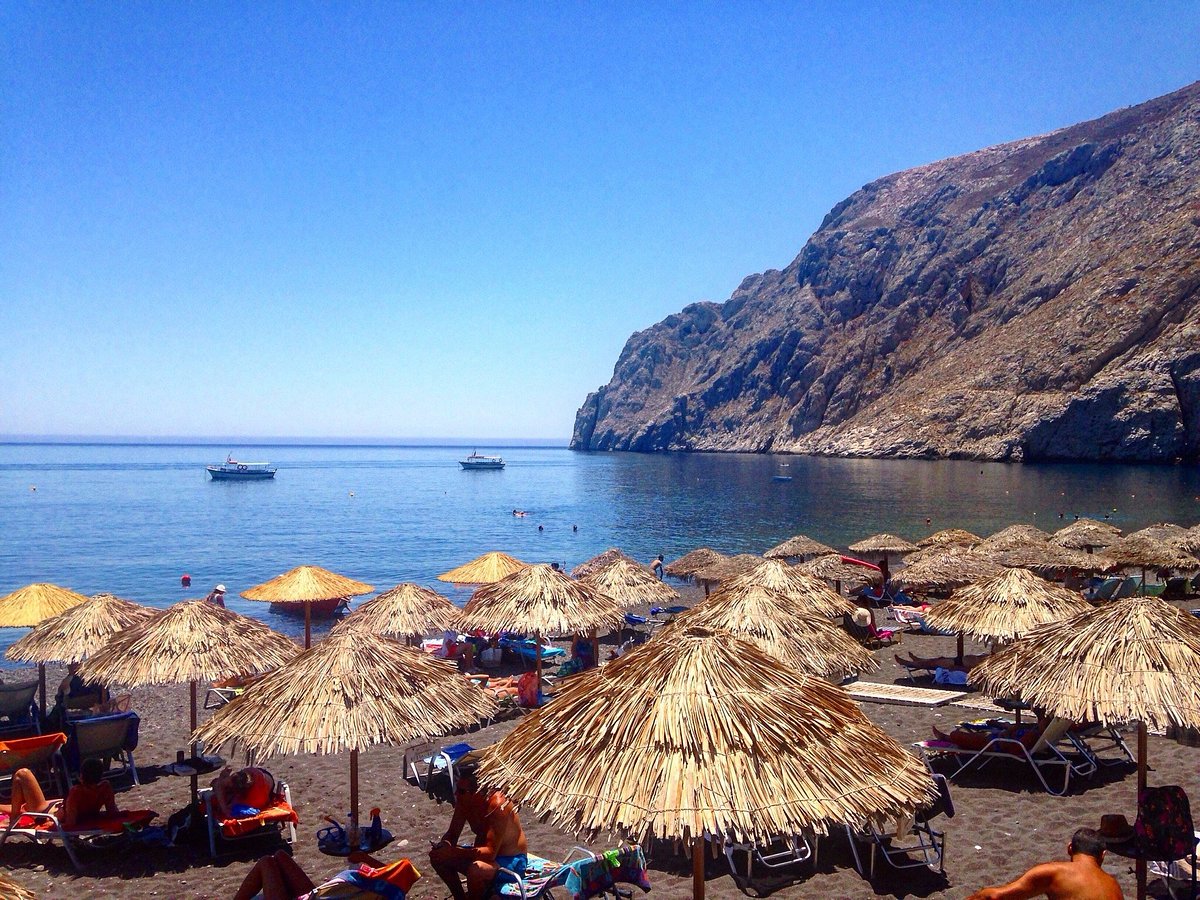 Kamari is a popular beach resort area, offering a more laid-back and relaxed nightlife scene. Below are a few notable bars and taverns in Kamari:
Beach Bars: Bellonias, located within Bellonia Villa Hotel.
Tavern: Asterias, a well-reviewed seaside tavern with idyllic views and delicious seafood.
Perissa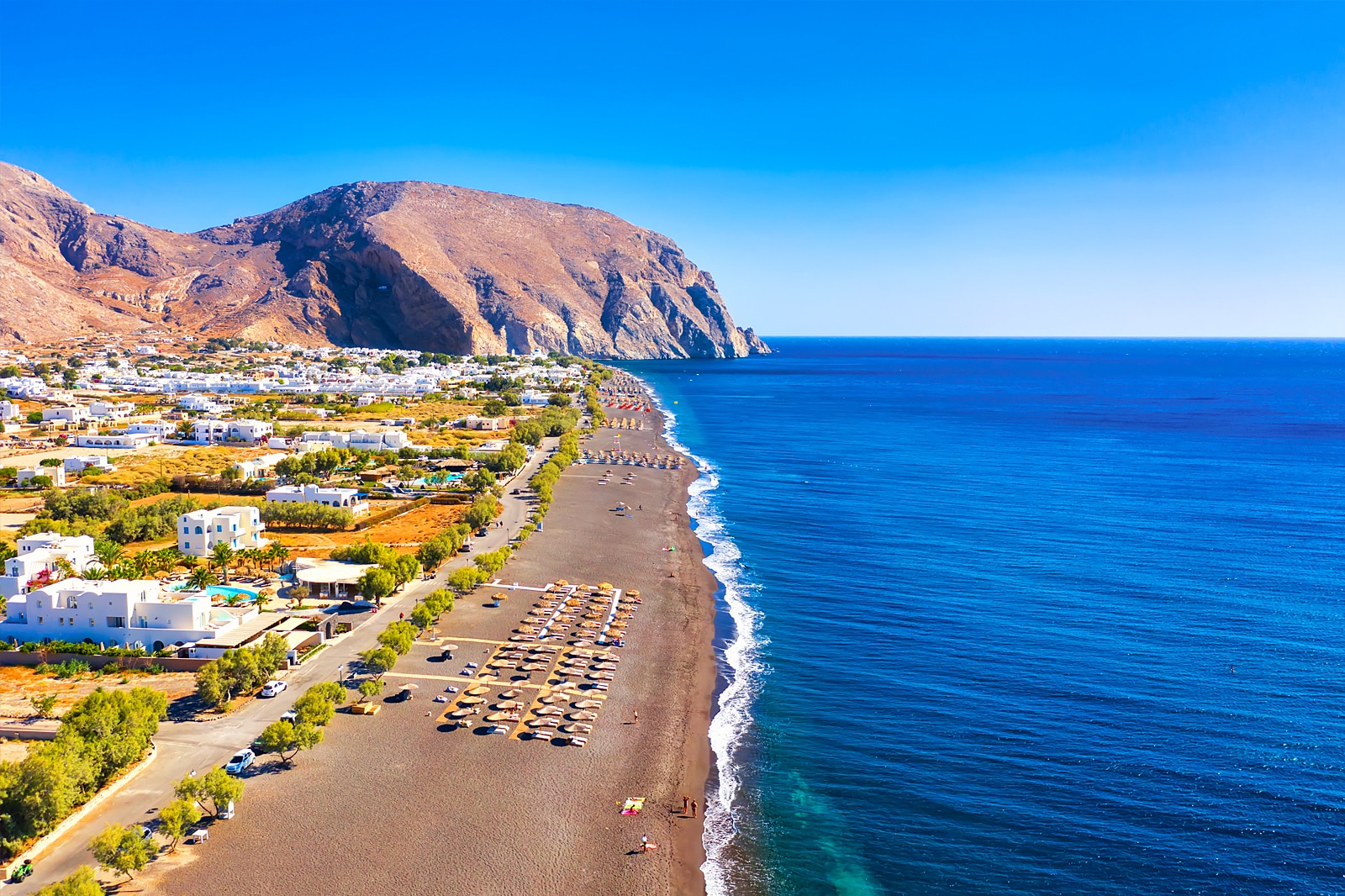 Perissa, known for its picturesque black sand beaches, also hosts a vibrant nightlife scene with cool beach bars and lively taverns. Noteworthy spots include:
Beach Bars: Anemos, a cosmopolitan beach bar located in Perivolos.
Local Tavern: Tranquilo, a popular spot for both locals and tourists, serves great cocktails and Mediterranean dishes.
Oia
While Oia is best known for its iconic sunsets, it also has its share of charming nightlife spots. Some romantic and atmospheric bars to enjoy in Oia are:
Romantic Bar: Lioyerma Pool Bar, with sweeping views of the caldera.
Cocktail Bar: Palia Kameni (PK Cocktail Bar), offers a wide range of expertly crafted drinks.
Types of Nightlife Venues
Santorini offers a diverse range of nightlife venues. This guide aims to introduce you to the types of venues you can explore during your visit. As a tourist, there are three main categories to explore: Clubs and Bars, Wine and Cocktail Bars, and Cultural and Live Music Venues.
Clubs and Bars
Santorini's nightlife may not be as famous as Mykonos', but there are definitely several Clubs and Bars you can enjoy. Fira, the capital of Santorini, is home to many bars and clubs that cater to various music tastes and crowds. Some popular options include Koo Club and Enigma Club, which are known for their lively atmosphere, upbeat music and refreshing cocktails.
Other towns in Santorini, such as Kamari and Perissa, also offer a selection of clubs and bars for tourists to discover. These areas are perfect for travellers looking for a more laid-back atmosphere, with beachfront locations for late-night parties and dances under the stars.
Wine and Cocktail Bars
Santorini is renowned for its wine production, and as such, the island boasts numerous charming Wine and Cocktail Bars. With picturesque views of the Caldera, visitors can savour local wine varieties such as Assyrtiko and Vinsanto while enjoying the stunning sunset.
Some recommended wine bars include Santo Wines Winery and Venetsanos Winery, offering an extensive selection of locally produced wines, as well as delicious cocktails. Additionally, other venues like Kastro and Palia Kameni Cocktail Bar, situated in Fira, provide a wide range of inventive and refreshing cocktails for those who prefer mixed drinks.
Cultural and Live Music Venues
For travellers interested in the local culture and music scene, Santorini offers several Cultural and Live Music Venues. These establishments often host traditional Greek music performances, jazz nights, and concerts featuring both local and international artists.
August and September see the Santorini International Music Festival taking place, attracting international singers and musicians, with classical music performances held at the Nomikos Centre in Fira.
Other notable venues include The Jazz Club in Fira or Franco's Bar in Firostefani, playing host to regular live music events and offering a more relaxed setting to enjoy local culture while sipping on fine drinks.
In summary, Santorini's nightlife offers an appealing variety of venues perfect for tourists who wish to relax, dance, and appreciate local culture during their visit to the island.
Safe Nightlife Tips
Transportation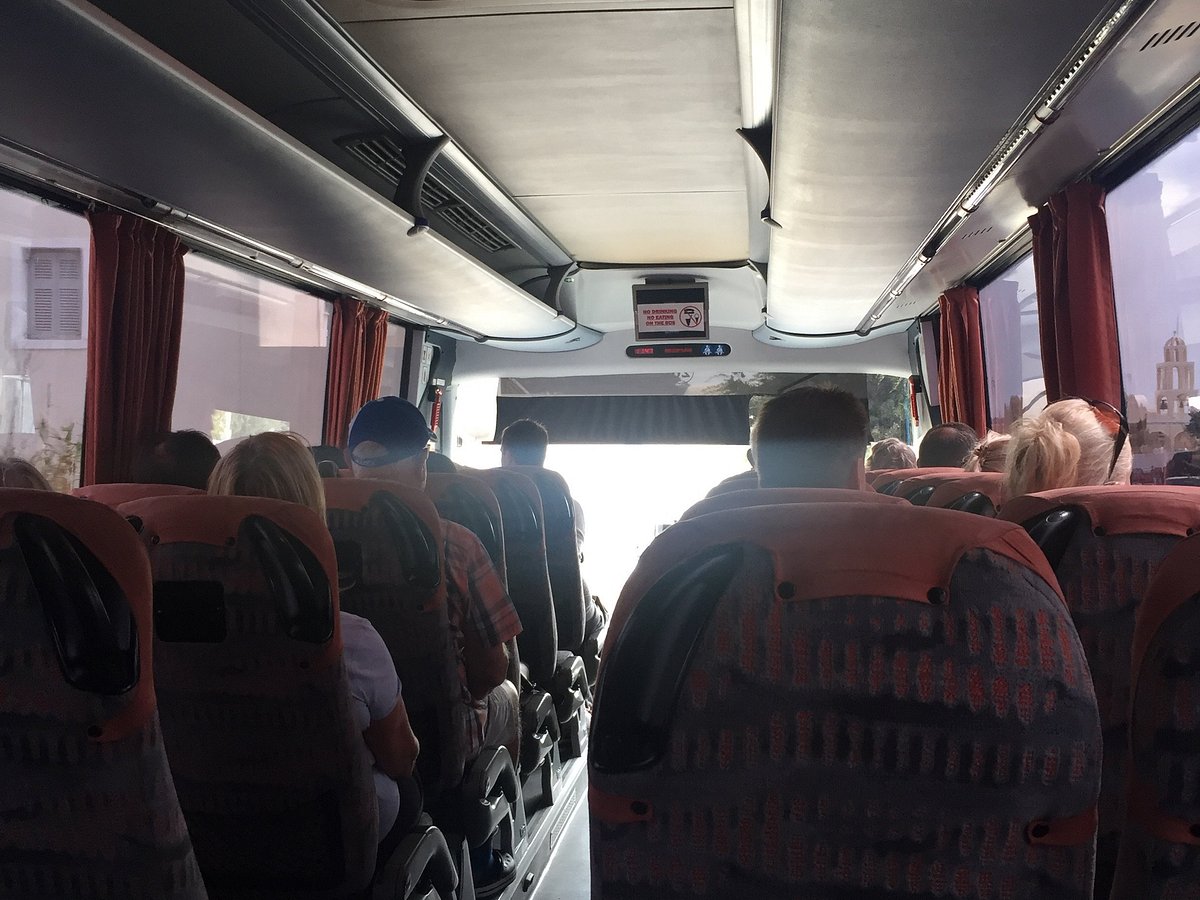 When enjoying Santorini's nightlife, it's crucial to plan your transportation in advance. Public transport, such as buses and taxis, are available but can be limited during late hours. Consider arranging a safe ride back to your accommodation or opting for a reliable taxi service. Additionally, if you rent a vehicle, remember to never drink and drive.
Local Laws and Customs
While experiencing the vibrant atmosphere in Santorini, respect local laws and customs. Keep in mind that it's illegal to consume alcohol in public spaces other than bars and restaurants. Noise restrictions may apply in certain areas, so be mindful of your volume when enjoying the nightlife. If you choose to dance, make sure it's allowed in the establishment, as some venues enforce strict rules regarding dancing.
Staying Safe
To ensure your Santorini nightlife experience is enjoyable and safe, follow these tips:
Stick with your group and never leave anyone behind.
Keep your belongings secure and avoid leaving them unattended.
Monitor your alcohol intake and know your limits.
Be cautious of accepting drinks from strangers and always watch your drink.
Familiarise yourself with the emergency contact numbers in Greece (112 for general emergencies, 100 for police).
Comfortable Night Out
To maximise your enjoyment and comfort during Santorini's nightlife, take these steps:
Dress appropriately: Opt for comfortable attire and footwear suitable for the occasion and the venue's dress code.
Stay hydrated: Drink water throughout the evening to remain hydrated and reduce the effects of alcohol.
Carry cash and ID: Some establishments may not accept cards, and carrying identification is always a wise precaution.
Set a meeting point: Designate a meeting spot for your group in case anyone gets separated.
By adhering to the transportation, local laws and customs, and safety tips outlined above, you can ensure that your Santorini nightlife experience is both enjoyable and safe.
Eleni Vasiliadis, a native of the picturesque island of Corfu and co-founder of Greek Island, is a seasoned traveller, accomplished writer, and passionate advocate for Greek culture and cuisine.