Santorini and Naxos are two of the most popular islands in the Cyclades group, attracting numerous tourists each year with their stunning landscapes, vibrant culture, and picturesque beaches.
Traveling between these two Greek gems has become increasingly streamlined due to the range of available transport options, ensuring that visitors can easily explore both islands during their getaway.
A popular method of transport between these islands is by ferry, which offers a scenic and comfortable journey with plenty of opportunities to enjoy the beautiful Aegean Sea.
With daily ferries operating throughout peak season and multiple departures, travelers can conveniently plan their trips around their preferred schedules.
For those who prefer a quicker option, flights are available between Santorini and Naxos with an approximate flight time of 4 hours and 7 minutes, including layover. When planning a trip between these two captivating islands, an abundance of choices ensures that visitors can enjoy their Greek island-hopping adventure to the fullest.
Getting from Santorini to Naxos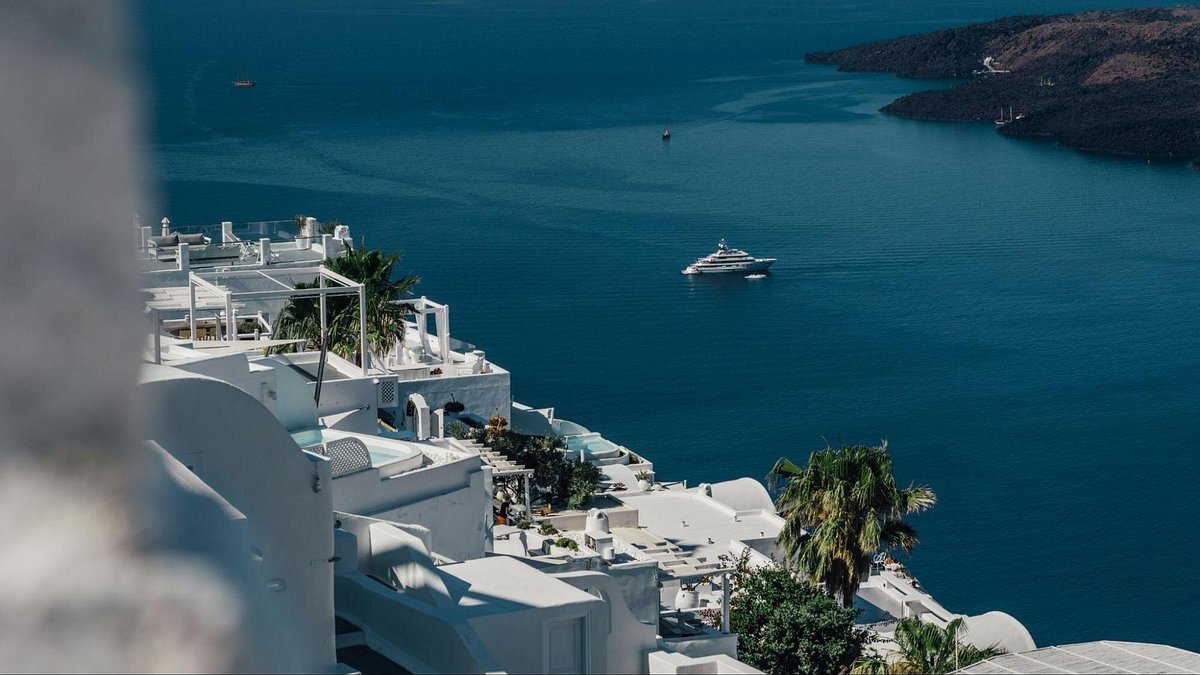 By Ferry
There are several ferry companies offering services from Santorini to Naxos, including Blue Star Ferries, SeaJets, and Minoan Lines. The journey typically takes about 1h 39m. The earliest ferry departs from Athinios port in Santorini around 06:45 and arrives in Naxos around 08:45 or 09:10. The latest ferry from Santorini departs around 15:30 and reaches Naxos around 17:30. Please note that ferry schedules are subject to change depending on the season.
Conventional passenger ferries are cheaper than high-speed vessels, and most companies offer various seat types for different prices such as economy, business, or VIP. The fastest ferry from Santorini to Naxos is the SeaJets Worldchampion Jet, which will have you arriving in Naxos in 1h 29m.
To book tickets, prices, and research ferry timetables, it is recommended to visit FerryHopper.com.
By Plane
Alternatively, you can travel between Santorini and Naxos by plane. However, flights from the two islands are not as frequent, and they might not be available during the off-peak season. The potential option is to fly between the two islands, although this requires checking directly with airlines for availability and pricing. Remember that flying might be more expensive compared to the ferry, depending on the time and booking in advance.
Accommodation Options
Hotels and Resorts
Naxos offers a wide variety of hotels and resorts to cater to different preferences and budgets. Some of the popular hotels include Naxos Resort Beach Hotel and Lagos Mare Boutique Hotel, both offering excellent amenities and stunning views of the island. For those looking for luxury, there are high-end resorts such as the Kouros Art Hotel and Iria Beach Art Hotel, which provide top-notch facilities and impeccable services.
Naxos Resort Beach Hotel: great amenities and views
Lagos Mare Boutique Hotel: excellent service and location
Kouros Art Hotel: luxury option with elegant facilities
Iria Beach Art Hotel: high-end resort with artistic touches
Private Villas and Apartments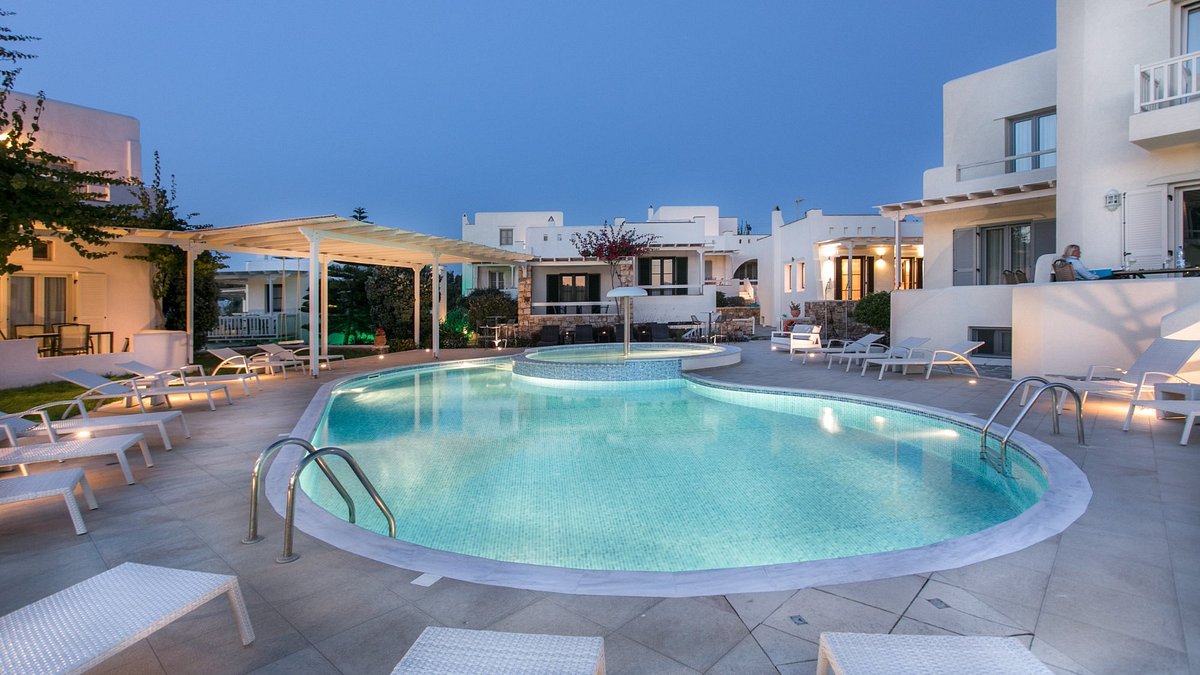 For travelers seeking a more private and intimate experience, Naxos has numerous private villas and apartments available for rent. These accommodations often come with fully equipped kitchens, spacious living areas, and private outdoor spaces, making them perfect for families or groups of friends. Popular options include Naxos Exclusive Villas and Naxos Sunset Villas, both offering stunning views and comfortable living spaces.
Naxos Exclusive Villas: luxury villas with complete facilities
Naxos Sunset Villas: comfortable villas with lovely views
Always make sure to book your accommodation in advance to ensure the best availability and prices, especially during the peak season.
Activities and Attractions
Beaches and Water Sports
Naxos offers a variety of beautiful, sandy beaches perfect for relaxation and water sports. Some popular beaches include Agios Georgios, Plaka, and Agios Prokopios. Many of these beaches also offer facilities for activities like windsurfing and kitesurfing. For a more secluded beach experience, consider visiting Aliko or Lionas beaches.
If you're interested in exploring the island's marine life, snorkeling and scuba diving are great options. There are several dive centers available on the island, providing courses for various experience levels.
Historical and Cultural Sites
Naxos has a rich history and numerous sites that speak to its cultural significance. One of the island's iconic landmarks is the Portara, a massive marble gate from an ancient temple of Apollo. This archaeological site can be found near the main harbor of Naxos and is a must-see for any visitors.
A trip to Naxos would not be complete without visiting the island's charming villages. Apiranthos, located in the mountains, is a beautiful village with Venetian architecture and a fascinating folklore museum. Don't miss the Venetian Kastro in Naxos Chora, the island's main town, where you can wander through narrow streets and admire traditional Cycladic houses.
For an immersive experience in Naxos' history, consider visiting the island's ancient ruins. Some highlights include the Temple of Demeter, an important archaeological site, and Kouros of Apollonas, a massive unfinished statue from the 6th century BC.
In summary, there are plenty of activities and attractions in Naxos to fill your stay, whether you're looking for relaxation, water sports, or cultural experiences.
Dining and Nightlife
Restaurants and Tavernas
Naxos offers a diverse and authentic dining experience that caters to all tastes. With many traditional Greek restaurants and tavernas around the island, you'll find a variety of cuisine options that will satisfy your appetite. In Naxos, lunchtime is typically between 1:30 and 3:00 p.m., while dinner is usually around 9:00 or 10:00 p.m. The more tourist-heavy area, Naxos Town, offers lunch as early as 11:00 a.m. or 12:00 p.m. and dinner starting at 7:00 p.m. However, be aware that the restaurants are less busy and have fewer locals during these earlier times.
Some popular restaurants to consider when visiting Naxos include:
Metaxi Mas: Known for its delicious Greek and Mediterranean cuisine, Metaxi Mas offers a cozy atmosphere and wonderful service.
Naxaki: A seafood-specialized taverna that serves a vast variety of fresh dishes prepared with locally sourced ingredients.
Scirocco: A charming restaurant offering an array of Greek, Mediterranean, and vegetarian-friendly options.
Bars and Clubs
When it comes to nightlife, Naxos has a vibrant scene that caters to both those looking for a relaxing drink and those seeking a more upbeat atmosphere. Many bars and clubs near the waterfront offer fantastic atmospheres and great views of the ocean. Some options to consider when seeking rooftop bars or nightclubs in Naxos are:
Ocean Club: A popular spot for dancing the night away while enjoying a great selection of cocktails, beers, and wines.
Kitron: A rooftop bar that provides lovely views and a wide range of drinks, including their namesake Kitron liquor.
Swing Bar: An elegant bar that offers a relaxing atmosphere, appealing to those looking for a quieter night out.
Whether you're in the mood for a delicious meal or an enjoyable night out on the town, Naxos has plenty to offer in the way of dining and nightlife options. Explore the island, and don't be afraid to try something new to elevate your holiday experience.
Born and raised on the sun-drenched island of Crete, Sofia Mavromatis is a seasoned traveler and writer with a deep-rooted love for Greece's vibrant culture, stunning landscapes, and rich history.