Kamari, a picturesque coastal village in Santorini, Greece, is a destination brimming with charm and an abundance of activities to cater to every traveller's needs. Nestled along the island's captivating shoreline, Kamari's main draw is its exquisite black pebble beach. Stretching for miles, the beach has been awarded the Blue Flag in recognition of its cleanliness and excellent facilities, making it a must-visit for any beach enthusiast.
While the allure of the black pebble shores is undeniably captivating, Kamari has much more to offer than just its beautiful beach. Steeped in history, the village is home to the ancient site of Thira, where visitors can marvel at the relics of houses, markets, baths, and temples from a bygone era. Couple this with a plethora of water and outdoor activities, such as snorkelling, diving, hiking, and boat tours, Kamari has something for everyone.
From private sightseeing tours and luxury experiences to authentic local shopping, sporting events, and an open-air cinema, Kamari is a veritable treasure trove of delights. With its blend of stunning landscapes, rich history, and vibrant activities, rest assured that Kamari will leave a lasting impression on anyone who chooses to explore its stunning shores.
Top Attractions
Kamari, a beautiful coastal village in Santorini, Greece, offers visitors a wide range of activities and attractions. In this section, we'll explore two of the top attractions in Kamari: Ancient Thera and wine tasting.
Ancient Thera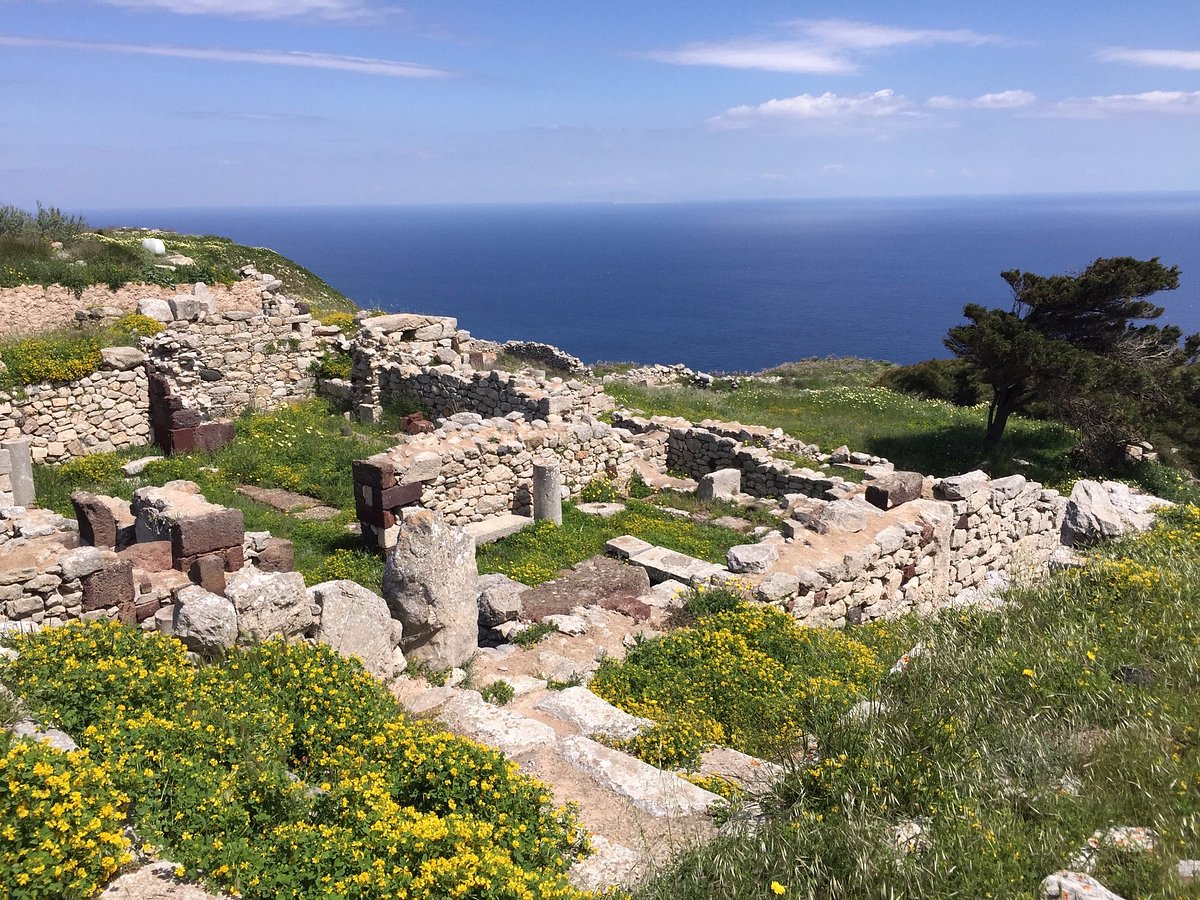 Ancient Thera is a historical site located atop Mesa Vouno mountain. This ancient city dates back to the 9th century BC and offers visitors a unique glimpse into the past. As you explore Ancient Thera, you'll come across the stone remains of various structures, such as houses, markets, baths, and temples. The site provides picturesque views of Kamari and the surrounding islands, making it a must-visit attraction for history enthusiasts and photographers alike.
To reach Ancient Thera, travellers can choose between a few options. A popular choice is a guided tour that includes transportation to the site and insightful commentary from knowledgeable guides. Alternatively, visitors can hike up the mountain, experiencing breathtaking views of the village and surrounding landscape as they ascend.
Wine Tasting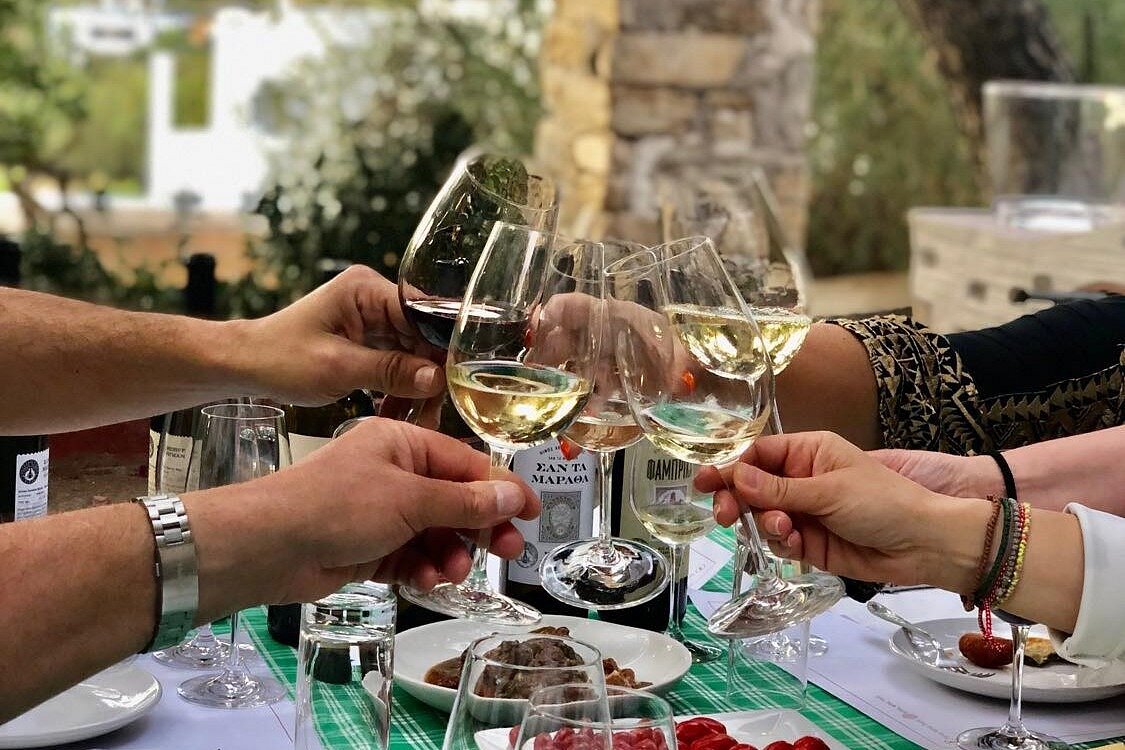 Santorini is known for its unique wines, and Kamari provides excellent opportunities for visitors to experience wine tasting. The volcanic soil of the island contributes to the distinct flavours of its wine, and the wineries in the region take pride in their methods and craftsmanship.
Many wineries and wine tours are available in Kamari and its surrounding areas, ranging from casual tastings to more elaborate experiences. Some tours include visits to boutique wineries, where guests can learn about the wine production process and sample the local varieties. Other tours offer food and wine pairings, giving visitors a chance to indulge in local culinary delights alongside carefully-selected wines.
Bold text, tables or bullet points aren't required for this specific text as it's just a brief summary of two top attractions to visit in Kamari.
Beach Activities
Kamari's gorgeous black-sand beach, located on the southeast of Santorini at the foot of Mesa Vuono Mountain, offers a variety of activities for visitors to enjoy. With its clear and clean waters, the beach has been awarded the Blue Flag, making it ideal for enjoyable water sports and relaxation.
Water Sports
The pristine waters of Kamari Beach provide the perfect setting for various water sports and activities. Visitors can take advantage of the opportunities available, such as:
Jet skiing: Feel the adrenaline rush and explore the turquoise waters with a fast-paced jet ski adventure.
Stand-up paddleboarding: Paddle your way across the calm waters while enjoying the stunning views of the coastline and Mesa Vuono Mountain.
Kayaking: Rent a kayak to experience the beauty of Kamari's coast at your own pace.
Snorkelling: Dive beneath the surface and explore the abundant marine life of the Aegean Sea.
Relaxation
If you're looking for a more tranquil experience, there are also plenty of activities to help you unwind:
Sunbathing: Claim a sunbed on Kamari Beach's soft black sand and soak up the Mediterranean sun.
Swimming: Take a refreshing dip in the crystal-clear waters to cool off after soaking up the sun.
Beachside dining: Enjoy a delicious meal at one of Kamari's numerous cafes and tavernas, all while admiring the picturesque beachfront view.
Outdoor Activities
Kamari, Santorini, offers visitors a variety of outdoor activities to enjoy in its picturesque settings. From exploring hiking trails to leisurely cycling tours, there's something for every adventurous spirit in Kamari.
Hiking Trails
Discover the natural beauty of Kamari by venturing into its numerous hiking trails. One popular trail is the Ancient Thera route, which takes you uphill to explore the archaeological site of Ancient Thera. The breathtaking views of the Aegean Sea and surrounding islands will add an enchanting touch to your journey.
Another option for hikers is the Perissa to Kamari trail. Meandering along the mountain ridge, this moderately challenging hike allows for captivating coastal vistas and a chance to experience the serene atmosphere of Santorini's countryside.
Cycling Tours
Kamari's picturesque landscapes and charming village roads make it perfect for leisurely cycling tours. A popular suggested route is cycling along the Kamari-Perissa coastline, where you can enjoy the beauty of the volcanic beach while discovering hidden coves and traditional villages.
In addition to these self-guided tours, several local companies offer guided cycling tours, catering to different skill levels and interests. These tours generally provide bicycles, helmets, and knowledgeable guides to ensure a memorable cycling adventure in Kamari.
Cultural Experiences
Local Cuisine
Kamari, a beautiful village in Santorini, offers a variety of mouth-watering local dishes for travellers to enjoy. One popular location to experience authentic Greek cuisine is Taverna Skaramagas, which serves traditional fare like souvlaki, moussaka, and fresh seafood caught daily. If you're seeking a twist on the classics, don't miss the delectable flavours of Almira Restaurant, known for its modern fusion of Greek and Mediterranean dishes.
When visiting Kamari, be sure to indulge in some local wine tastings. Santorini is famous for its unique vineyards and distinct grape varieties like Assyrtiko, which produces a crisp and refreshing white wine. Check out Koutsogiannopoulos Wine Museum for an informative and enjoyable experience.
Art Galleries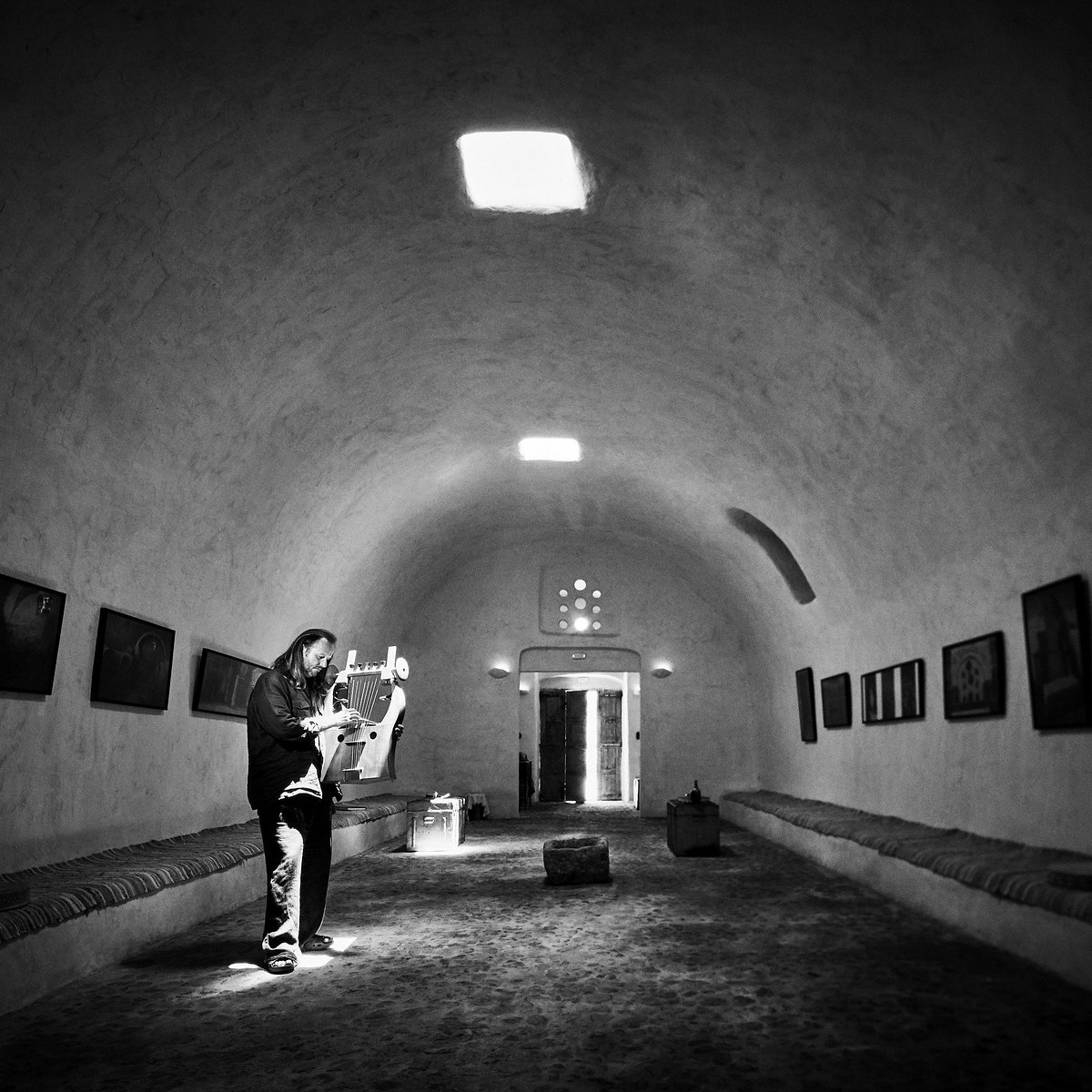 As you stroll through the charming streets of Kamari, be sure to stop at the various art galleries that showcase the works of talented local artists. The Matthaios Art Gallery is a must-visit for art enthusiasts, featuring a wide range of contemporary art pieces and sculptures. You can also find traditional ceramics and pottery at the nearby Symposion by La Ponta, a venue offering a unique cultural experience combining arts, crafts, and music.
Don't hesitate to explore the vibrant art scene Kamari has to offer, as it is an essential part of experiencing the rich culture of Santorini.
Nightlife
Kamari is a vibrant destination in Santorini where you can enjoy a variety of nightlife activities. From casual bars to lively clubs, there's something for everyone to experience in this charming village.
Bars and Clubs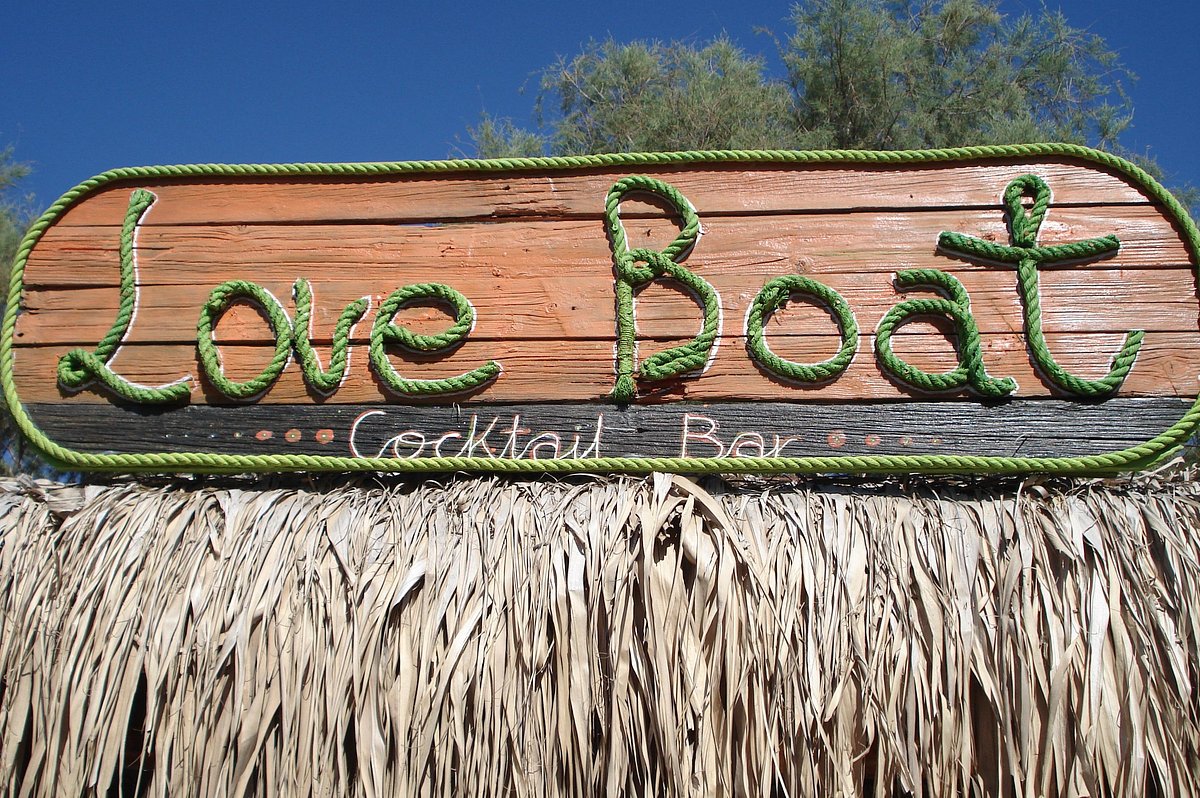 In Kamari, you'll find an array of bars and clubs to suit different preferences. One of the top spots to visit is Love Boat Bar. With fantastic cocktails, great service, and a fun karaoke experience, it's a must-visit destination for those looking to have a good time. Another popular option is Albatross Beach Bar which combines beachside relaxation with a lively atmosphere, making it ideal for couples and big groups.
For those seeking a more romantic setting, don't hesitate to visit the following bars in Santorini:
Lioyerma Pool Bar (Oia)
Palia Kameni (PK Cocktail Bar)
Kira Thira Jazz Bar
Crystal
Franco's
Tango (in Fira)
Mylos (in Firostefani)
If you're looking for a party atmosphere, head to Fira, where you'll find a selection of party bars, clubs, and pubs, including:
Two Brothers
Murphys
Highlander
Tropical
Cinemas
Although this article focuses on bars and clubs, it's worth noting that Kamari is also home to an open-air cinema that offers a unique experience for visitors looking to enjoy a night of entertainment under the stars. The cinema screens a variety of films throughout the summer season, providing a change of pace from the bustling bar and club scene.
Born and raised on the sun-drenched island of Crete, Sofia Mavromatis is a seasoned traveler and writer with a deep-rooted love for Greece's vibrant culture, stunning landscapes, and rich history.