Nestled on the picturesque island of Santorini, Greece, Oia is a breath-taking destination that promises an unforgettable experience for travellers. Overflowing with charm and character, this stunning town presents a perfect blend of natural beauty, traditional architecture, and vibrant culture. In this article, we will explore some of the best things to do in Oia, showcasing the unique allure of this captivating village.
The first aspect that draws visitors to Oia is the awe-inspiring sunset, which is considered one of the most beautiful in the world. Yet, beyond this extraordinary spectacle, Oia boasts a myriad of attractions such as iconic blue-domed churches, incredible photo spots, and panoramic walking adventures. Additionally, the town is replete with a diverse range of activities, from wine tastings and shopping tours to water sports and half-day cruises.
Whether you choose to unwind on the pristine beaches or embark on a thrilling outdoor excursion, Oia provides a little something for everyone. Delve into a realm of unforgettable memories as you explore the hidden gems and glorious sights in this enchanting corner of Santorini.
Sightseeing and Landmarks
Sunset in Oia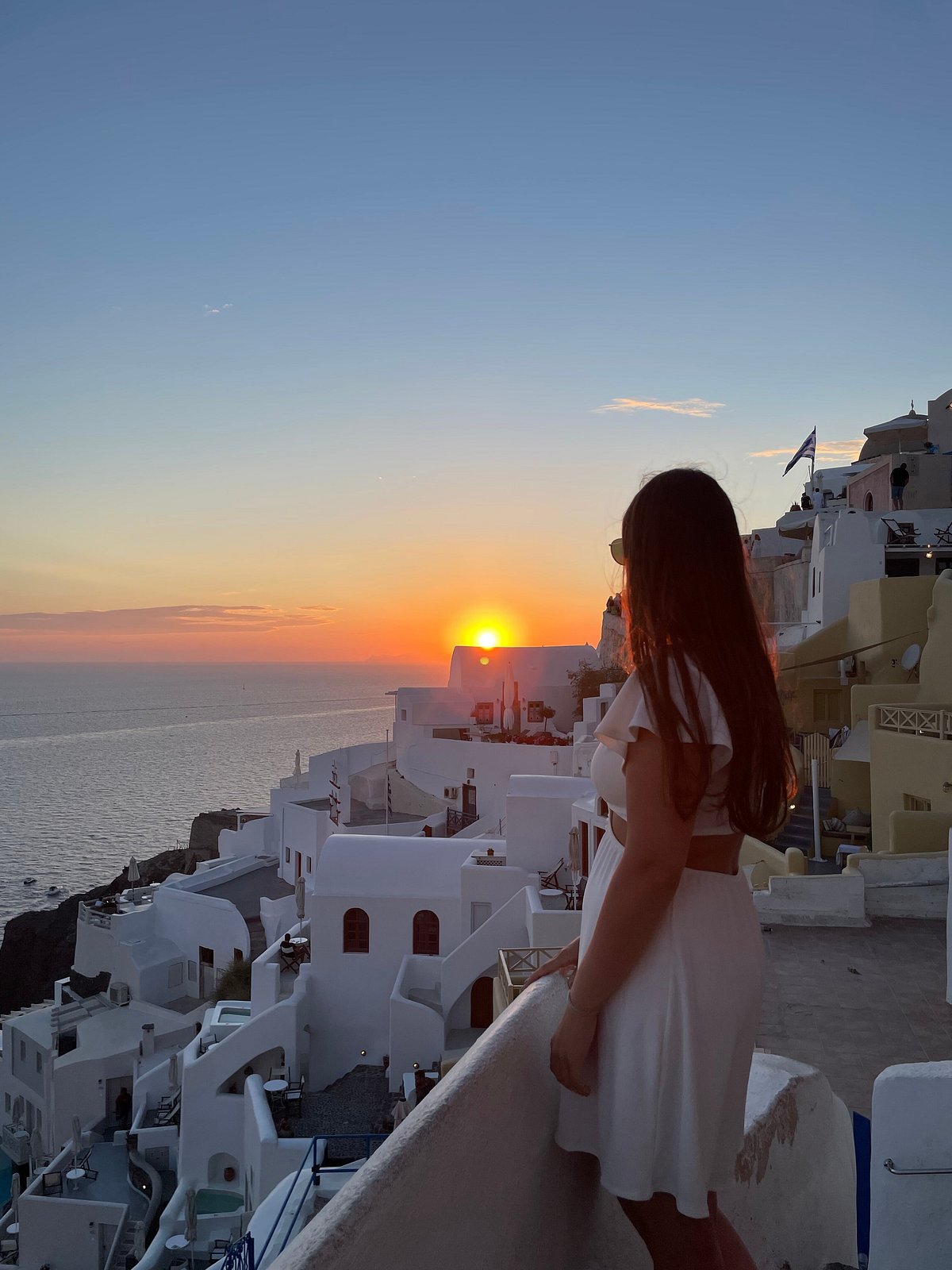 Oia is renowned for its breathtaking sunsets, drawing visitors from around the world. The village's location on the northwest tip of Santorini provides a perfect vantage point for witnessing the sun as it dips below the horizon. The sight can be particularly captivating from various spots such as the edge of the caldera or the nearby windmills.
Oia Castle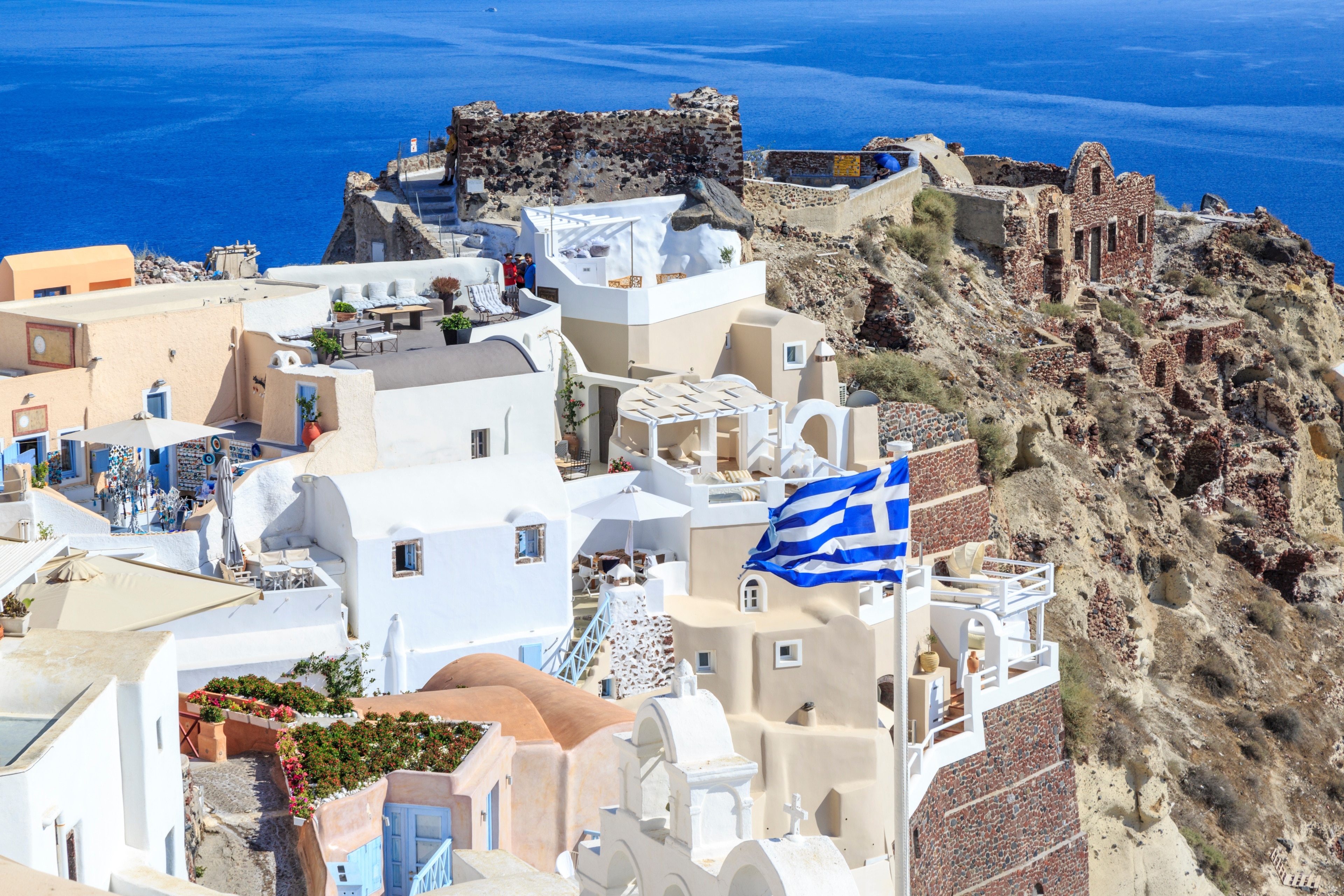 Oia Castle, also known as Kastro, is a historical landmark at the heart of the village. Although partially in ruins, the castle still offers magnificent views of Oia's blue-domed churches and the caldera. The site is also an ideal location for capturing stunning sunset photographs.
Windmills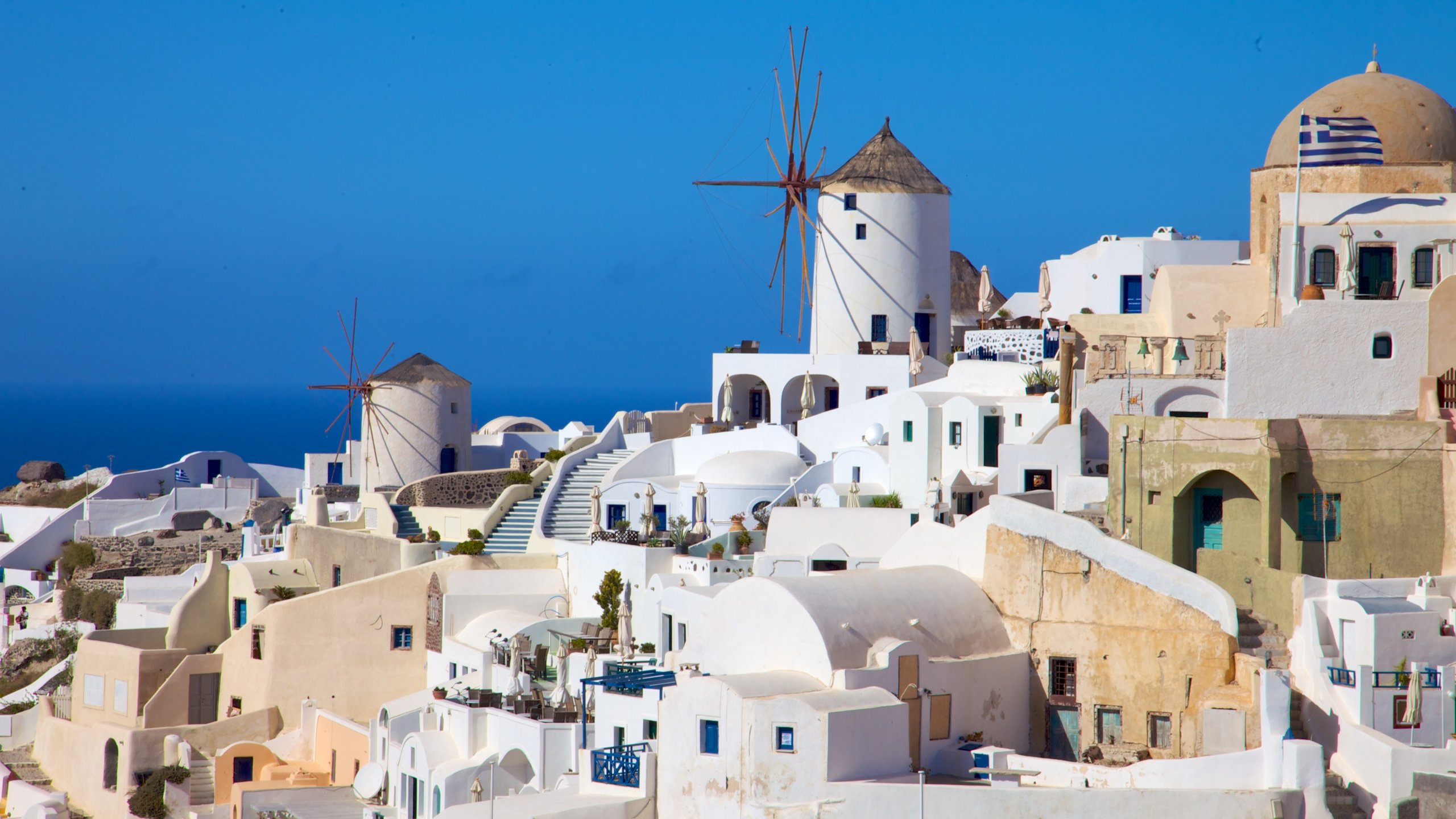 The windmills of Oia are an iconic symbol of Santorini's history. These traditional white windmills once helped to power the island's industries and now serve as stunning reminders of the past. Located mainly on the caldera's edge, the windmills offer an additional vantage point for enjoying Oia's spectacular sunsets.
Byzantine Castle Ruins
The Byzantine Castle Ruins, also known as Kastelli, sit atop a hill overlooking Oia. This historical site bears testament to Oia's rich past, featuring the remains of a Venetian castle from the 15th century. While only a few walls and structures remain, the location offers panoramic views of Oia, the caldera, and the surrounding island.
Outdoor and Adventure Activities
Hiking the Caldera Path
One of the best ways to experience the breathtaking beauty of Oia, Santorini, is by hiking the Caldera Path. This scenic trail offers stunning views of the volcanic islands and the surrounding Aegean Sea. The path is well-maintained, making it suitable for hikers of all skill levels. This hiking trail provides a unique opportunity to witness the gorgeous sunsets that Oia is famous for, making it an ideal choice for outdoor enthusiasts.
Amoudi Bay
Another must-visit spot in Oia is the picturesque Amoudi Bay. This small fishing harbour is surrounded by steep cliffs and crystal-clear waters, offering a perfect location for:
Swimming
Snorkelling
Relaxing at charming waterfront tavernas
Aside from these water-based activities, visitors can also explore the colourful shops and eateries lining the bay's narrow streets. Amoudi Bay is an excellent destination for both relaxation and adventure.
Boat Tours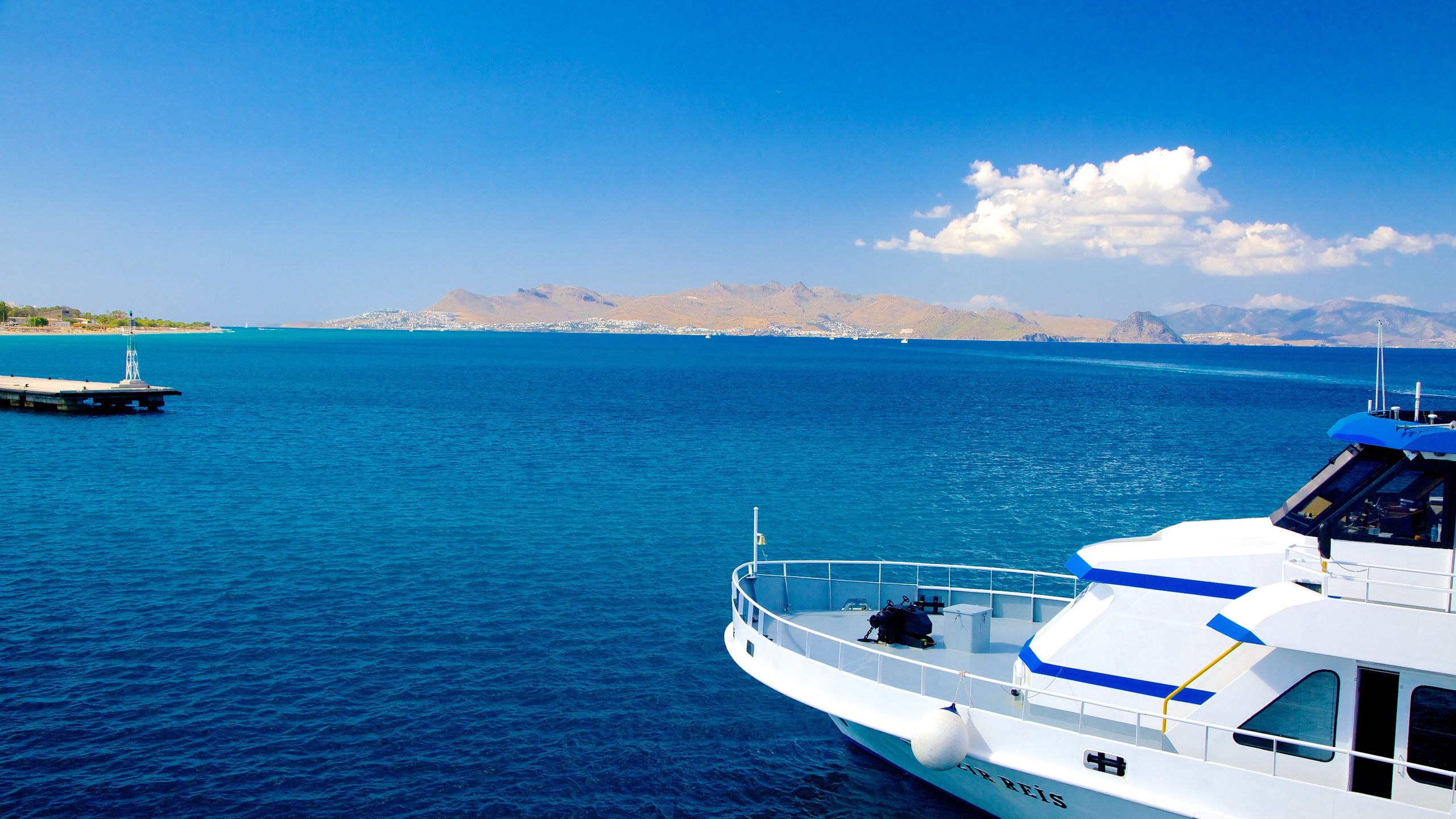 There are several boat tours available in Oia that allow visitors to explore the surrounding areas and enjoy various water activities. Some popular options include:
Santorini 5 Hours Sightseeing Tour: A comprehensive tour that covers highlights of Santorini, including the volcanic islands.
6-Hour Private Best of Santorini Experience: A tailored experience for groups who want to discover the best of Santorini at their own pace.
Santorini Volcanic Islands Cruise: This boat tour takes guests on a journey to the volcanic islands, hot springs, Thirassia, and provides a majestic view of the Oia sunset.
Boat tours offer unique and intimate experiences of the island's natural beauty, and they cater to various preferences and budgets. These tours are a fantastic way to experience Oia's coastlines, view its famed sunsets, and participate in activities such as fishing, snorkelling, and swimming in hot springs.
Art and Culture
Oia Art Galleries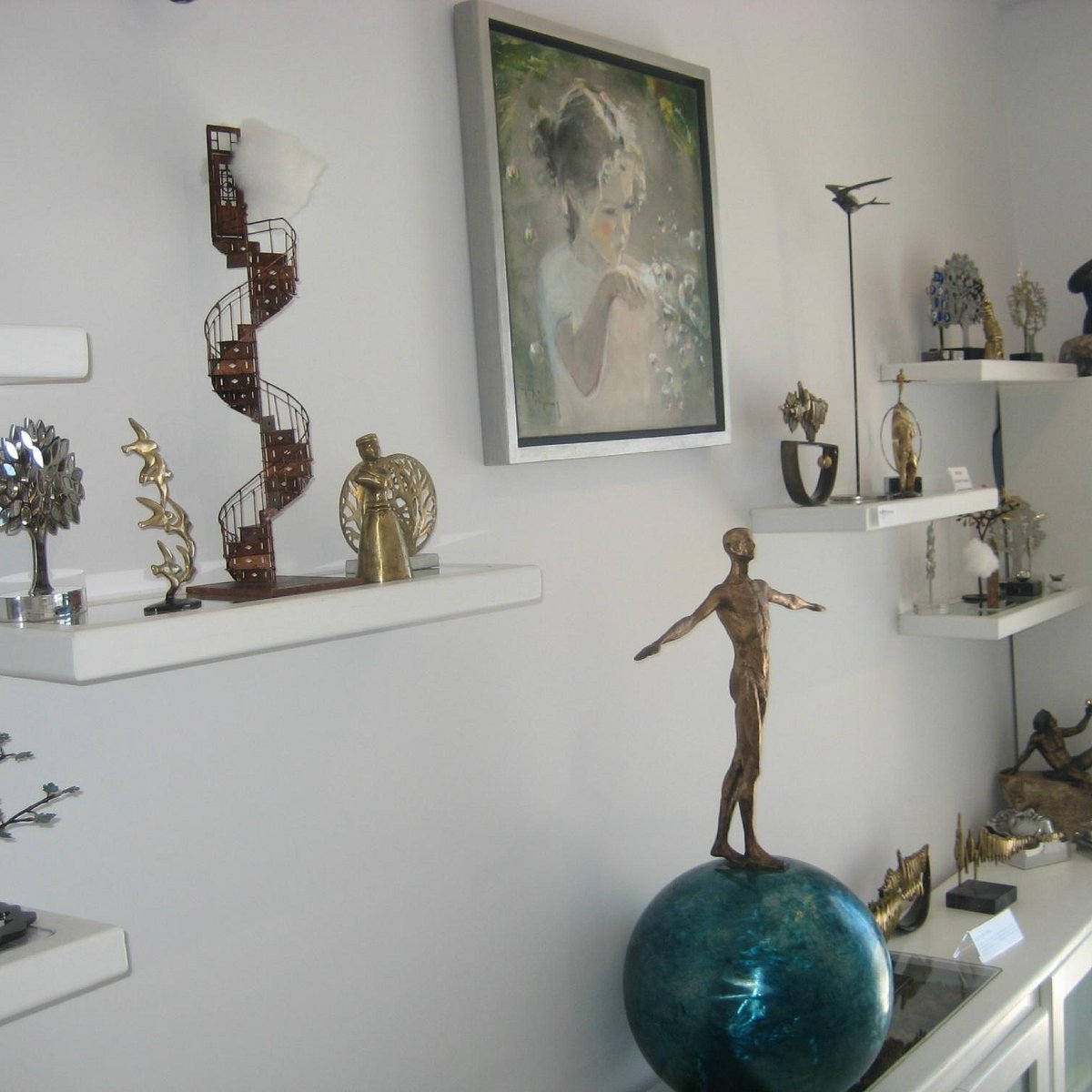 Oia is famous for its artistic atmosphere, with a plethora of galleries and private boutiques that showcase the work of talented local and international artists. While strolling through the charming streets of Oia, take the opportunity to visit some of the art galleries to immerse yourself in the vibrant culture of Santorini. Popular galleries in the area include:
Naval Art Gallery: Celebrating the island's rich maritime history and showcasing contemporary works by prominent Greek artists.
Oia Treasures Art Gallery: Presenting a variety of ceramics, paintings, and sculptures by nationally recognized artists.
Art of the Loom Gallery: Featuring traditional Santorinian textiles alongside a collection of handcrafted jewellery and decorative items.
Remember, when visiting these galleries, if you find a piece that resonates with you, don't hesitate to buy it as supporting local artists is essential for the continuation of the thriving art scene in Oia.
Atlantis Books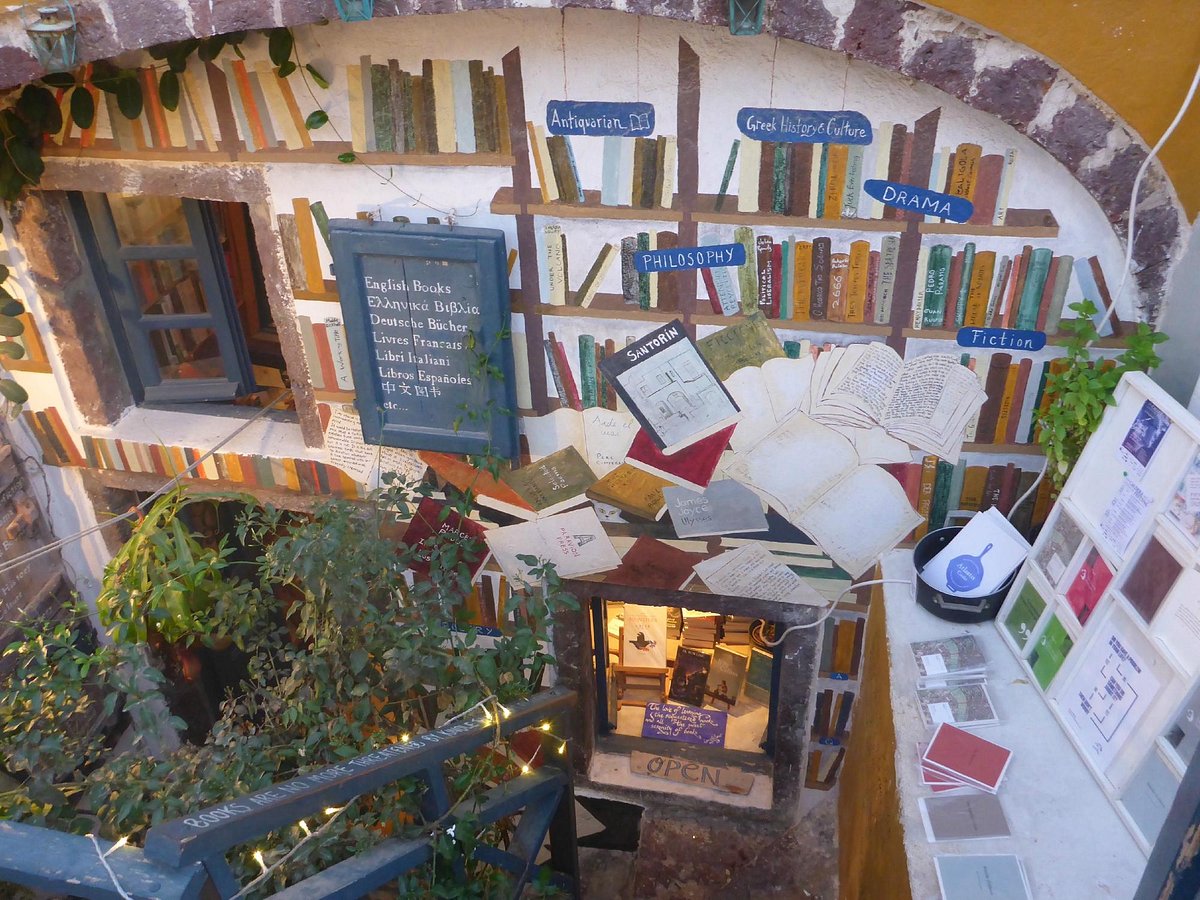 Atlantis Books is an iconic independent bookstore nestled within the heart of Oia. Established in 2004 by a group of international friends, the bookshop quickly gained a reputation for its charming atmosphere, extensive collection of books, and regular literary events. From Greek classics to contemporary works, Atlantis Books offers something for every avid reader and even has a rare book collection that will surely captivate bibliophiles.
While visiting Oia, Santorini, be sure to stop by Atlantis Books and experience the cosy, intellectual environment. It is a true gem for book lovers and those seeking a unique cultural experience.
Wineries and Tasting Experiences
Santorini, and particularly Oia, offers an unforgettable experience for wine lovers. With a unique terroir and local grape varieties, the island's wineries provide a taste of the true essence of Santorini. In this section, we'll take a look at Domaine Sigalas and Santo Wines, two standout wineries located in Oia.
Domaine Sigalas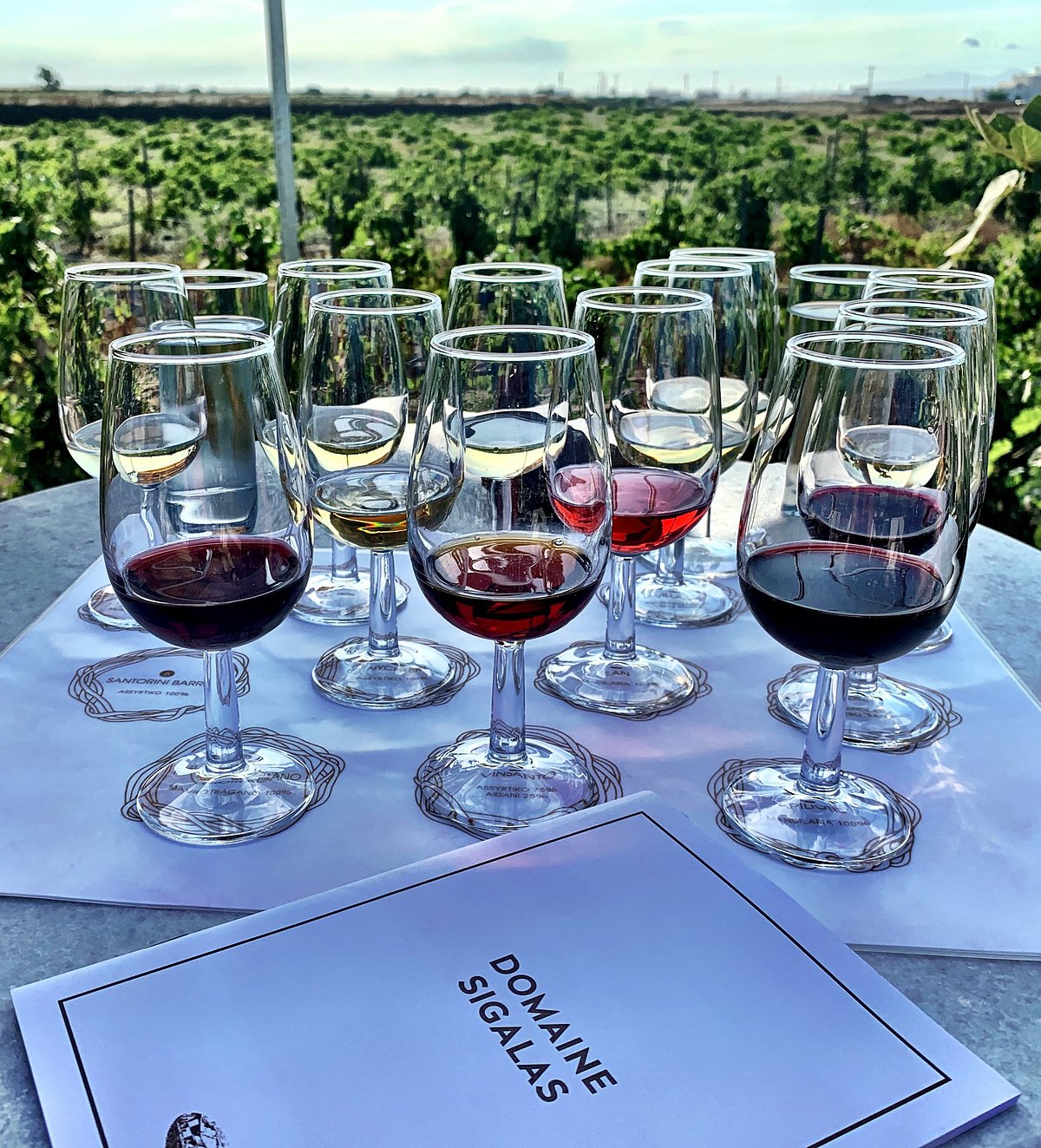 Domaine Sigalas is a renowned winery located in Oia, Santorini. Established in 1991, it has garnered a reputation for producing high-quality wines, showcasing the island's indigenous grape varieties such as Assyrtiko, Aidani, and Mavrotragano.
The winery boasts a picturesque setting amidst the vineyards, allowing visitors to experience an intimate connection with the terroir. Guests are welcome to partake in guided tours and tastings, where they can explore the rich history of Santorini's wine production and appreciate its distinct flavours.
Key Features of Domaine Sigalas:
Produces wines from indigenous grape varieties
Offers guided tours and tastings
Beautiful vineyard setting
Santo Wines
Santo Wines, also known as Santowines, is another prominent winery in Oia. Established in 1947, Santo Wines represents a cooperative of over 1,000 local wine producers working together to showcase the best of Santorini's viticulture.
The winery offers a variety of wine tastings and tours, which allow visitors to learn about the winemaking process and experience the unique flavours of Santorini's grapes. Additionally, Santo Wines features a terrace with breathtaking views of the caldera and the Aegean Sea, making it an ideal spot to relax and enjoy a glass of wine.
Key Features of Santo Wines:
Cooperative of local wine producers
Variety of tastings and tours
Spectacular views from the terrace
Born and raised on the sun-drenched island of Crete, Sofia Mavromatis is a seasoned traveler and writer with a deep-rooted love for Greece's vibrant culture, stunning landscapes, and rich history.