Santorini, a popular Greek island, is known for its stunning sunsets, picturesque villages, and unique landscapes. However, if you're planning a visit to Santorini, it's essential to consider the weather, especially in January. The island may not be as crowded during this time, but it can also offer a different charm and experience from the bustling summers.
In January, Santorini's weather can be a mix of cold, wet, and windy, with the occasional sunny and relatively warm day. With an average rainfall of 70.5mm spread across ten days, it's not the best month for a beach holiday. On a positive note, the quieter atmosphere brings the opportunity to explore this beautiful island without the hustle and bustle of peak tourist season.
Despite the chilly temperatures and higher chances of rainfall in January, Santorini still has plenty to offer its visitors. From enchanting sights to local festivals, January can be an excellent time for travellers seeking a serene getaway amidst stunning landscapes. Just remember to pack a heavy jacket and leave your swimsuit behind!
Overview of Santorini Weather in January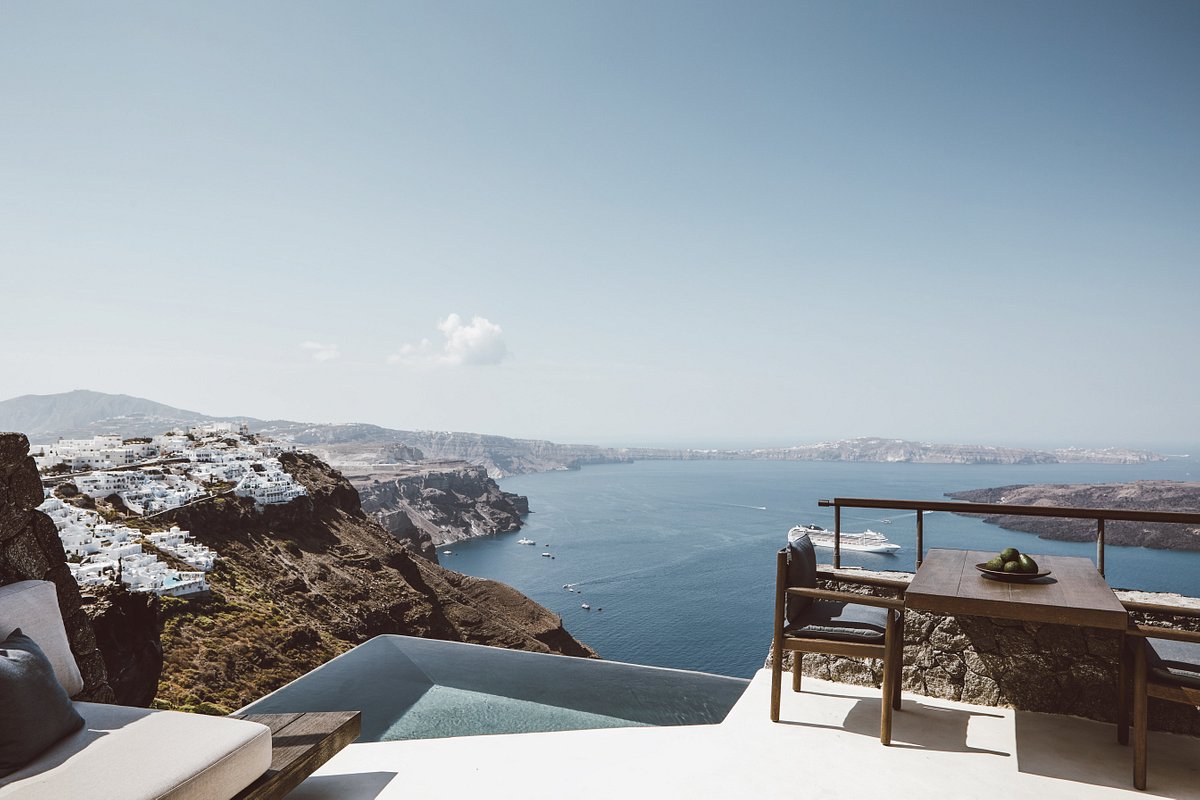 January in Santorini is characterised by its cooler temperatures and the highest monthly rainfall, making it an off-season month in this popular Greek island destination. The weather can be unpredictable; you may encounter cold, wet, and windy days or even some sunny and relatively warm moments. This section will provide an overview of the average temperatures, precipitation, and wind conditions during January in Santorini.
Temperature
During January, the daytime temperatures in Santorini average around 14°C (57°F), with nighttime temperatures dropping to approximately 7°C (45°F). These colder temperatures during the winter months make it essential for visitors to pack warm clothing, including heavy jackets for both daytime and nighttime use. January and February are typically the coldest months on the island, so be prepared for chilly conditions if you choose to travel during this time.
Precipitation
January is the month with the most rainfall in Santorini, averaging 114mm (4.49 inches) of precipitation across 11 rainy days. With roughly a third of the month experiencing rainfall, it is likely that you will encounter showers or even heavier rain during your stay. This should be taken into consideration when planning any outdoor activities or sightseeing excursions, as the weather may affect your plans.
Wind
Windy conditions can also be expected during January in Santorini, with the cooler temperatures feeling especially chilly when combined with strong winds. Always check the local weather forecasts to plan any outings accordingly and ensure you pack appropriate clothing, such as windproof jackets, to keep you comfortable during your visit.
Activities and Recommendations
Indoor Activities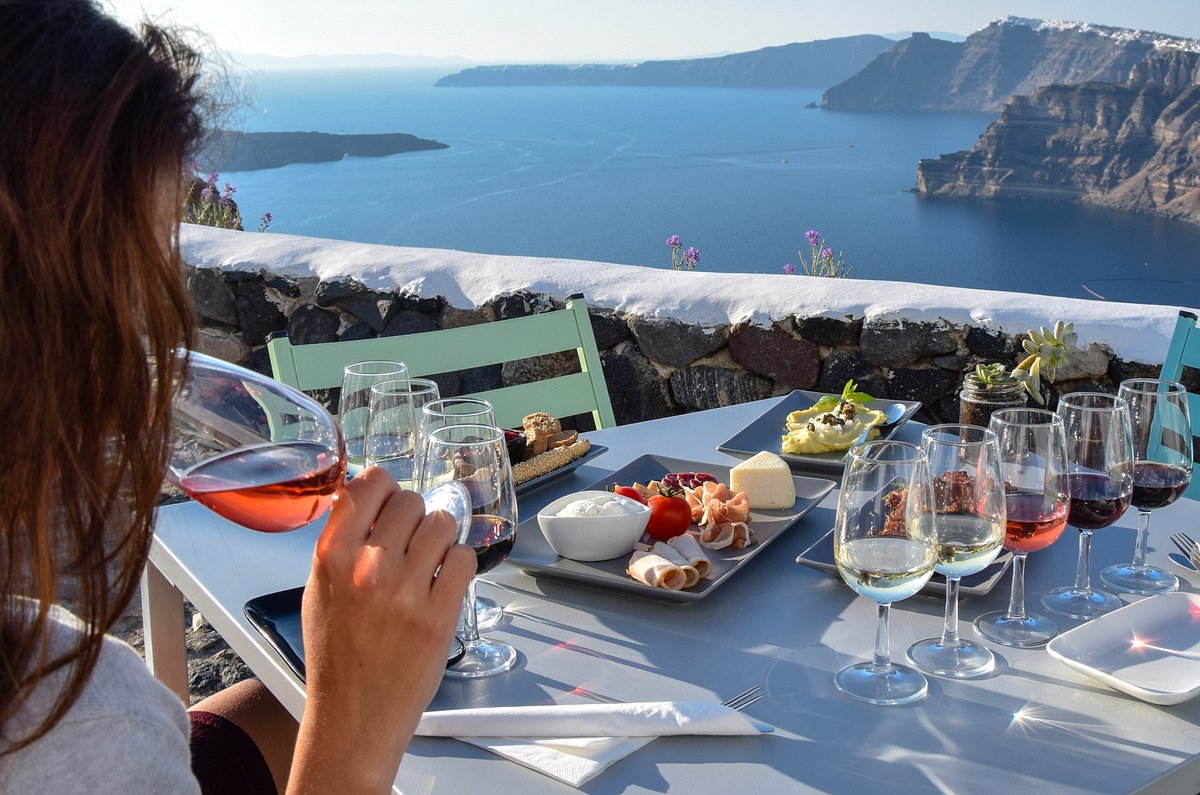 During January, the weather in Santorini can be chilly and unpredictable, with temperatures ranging from 9-14°C and occasional rain or snow. For this reason, it's best to have some indoor activities in mind to enjoy during your visit.
Wine-tasting: Santorini is known for its local wine varieties, such as Assyrtiko, and many wineries offer wine-tasting experiences. This makes for a perfect indoor activity when the weather is not in your favour.
Museums: Santorini has several interesting museums that provide a deeper understanding of the island's history and culture such as the Prehistoric Museum of Thera, the Archaeological Museum of Thera, and the Naval Maritime Museum.
Local cuisine: Don't forget to enjoy the local Greek cuisine by trying dishes like Moussaka, Souvlaki, and Baklava at the island's charming restaurants and tavernas.
Outdoor Activities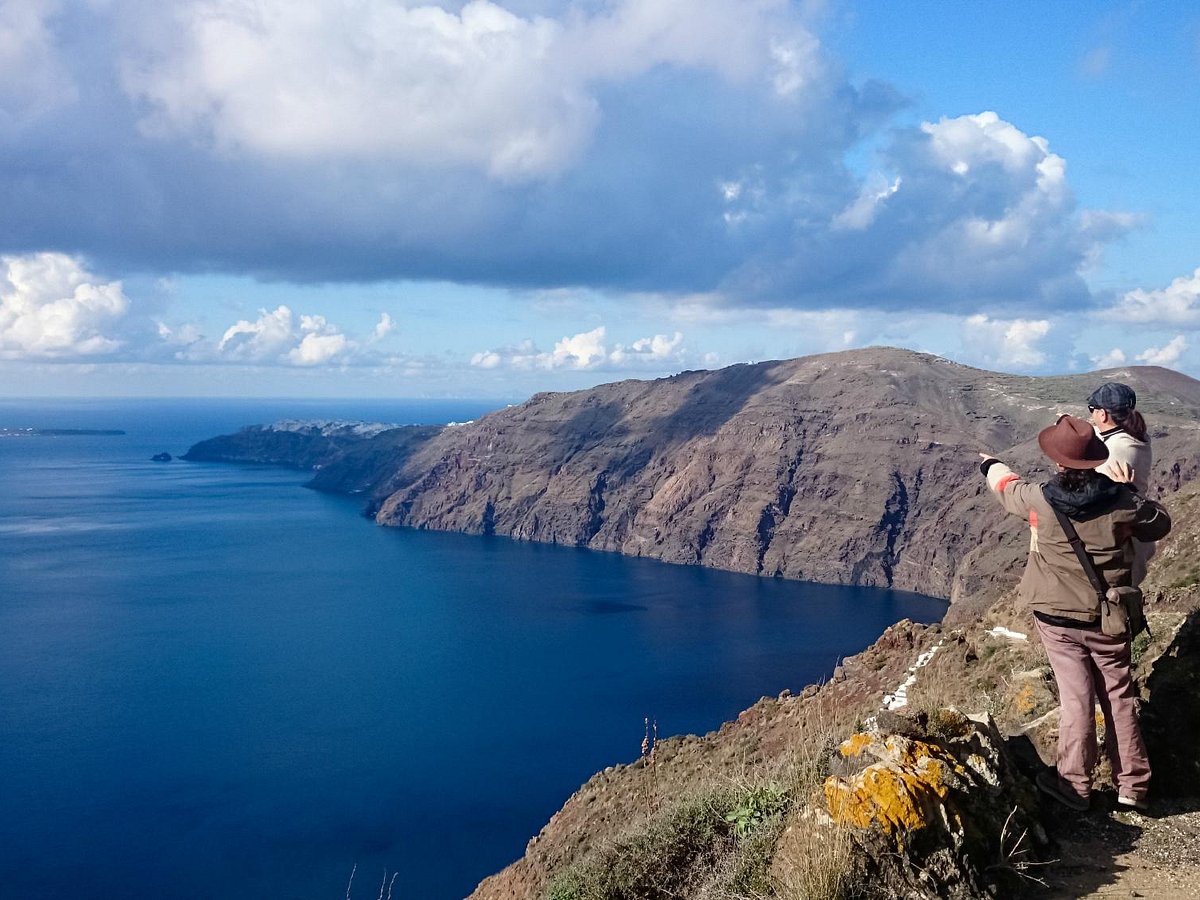 Though the weather can be unpredictable, it is still possible to enjoy some outdoor activities during your January visit. Just remember to pack a heavy jacket and dress appropriately.
Hiking: The island offers some picturesque hiking trails, such as the one between Oia and Fira, which offers stunning views of the caldera. The cooler temperatures can make for a more comfortable hike than in the peak summer months.
Visiting Ancient Sites: Despite the cooler weather, it is still a good time to visit ancient sites like Akrotiri, often referred to as the "Pompeii of the Aegean," to explore the rich history of Santorini.
Photography: January can offer some unique photo opportunities with quieter streets and the island's famous blue-domed architecture contrasting against the cooler skies.
Remember, beach activities and swimming are not recommended due to the chilly weather, so keep those in mind for warmer seasons instead.
How to Dress in January
Visiting Santorini in January means experiencing mild to cool temperatures, ranging between 0-15 degrees Celsius. The weather can be unpredictable with occasional rain and wind. To ensure you're comfortable and prepared for all weather conditions, follow these dressing suggestions for both daytime outfits and evening wear.
Daytime Outfits
When exploring Santorini during the day, opt for layers to adjust to the changing weather. Here are some items you might consider bringing:
Lightweight tops: Bring T-shirts or long-sleeve tops that can be easily layered with other clothing.
Jumpers or cardigans: Choose cosy knitwear to stay warm during cooler days or if the temperature drops unexpectedly.
A waterproof jacket: With a chance of rain in January, it's essential to have a waterproof jacket to keep you dry and shield you from the wind.
Comfortable trousers: Opt for versatile trousers made from breathable materials like cotton or linen for comfort during daytime activities.
Sturdy shoes or boots: Pack comfortable and waterproof shoes for walking around Santorini's charming streets and exploring its natural beauty.
Evening Wear
While Santorini's nightlife may be quieter in January, it's still lovely to dress up for a night out at a local restaurant or wine bar. Here's what to wear for evening outings:
Smart casual attire: Dressing smart casual might include a nice shirt or blouse with trousers or a skirt, or a simple dress.
A light jacket or pashmina: Bring a lightweight jacket or pashmina to avoid feeling chilly during evening strolls or nights spent outdoors.
Closed-toe shoes or heels: Depending on the formality of your evening plans, choose between smart closed-toe shoes or a pair of stylish heels for the occasion.
Remember to check the weather forecast before your trip to Santorini in January so that you can plan and pack your outfits accordingly.
Travel Tips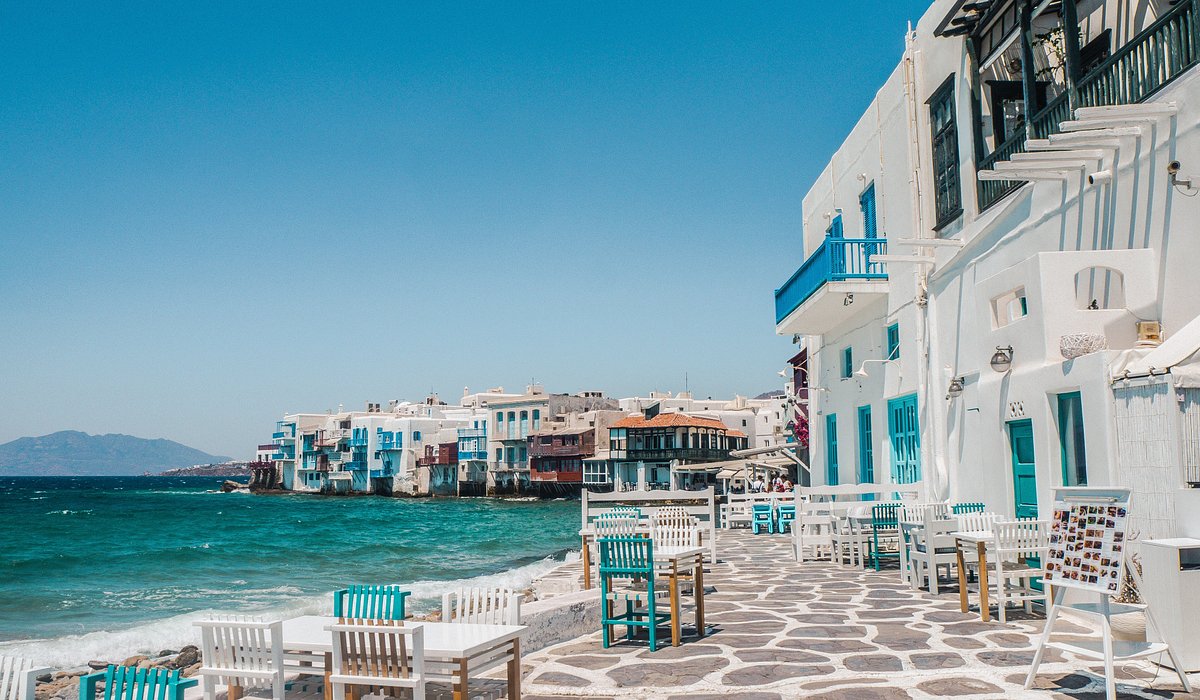 Flight and Accommodation
In January, Santorini experiences a low tourist season, making it an ideal time to find affordable flights and accommodation. As many beachfront tavernas and tourist businesses are closed during the winter months, it's essential to book your stay in advance, preferably at a centrally located hotel or lodging option.
Keep in mind that public transport is limited during the winter season, so consider renting a car to navigate the island more efficiently. In any case, always compare flight and accommodation prices on various websites to find the best deals.
Extra Precautions
Visiting Santorini in January requires some extra precautions due to the cooler weather conditions. The average temperature ranges between 9-14°C (48-57°F), and it can often be cold, wet, and windy. To ensure a comfortable visit, pack the following items:
A heavy jacket for daytime and nighttime
Warm layers to wear under your jacket
A raincoat or waterproof jacket for sudden rain showers
Comfortable and sturdy shoes suitable for wet and possibly slippery surfaces
Remember that visiting Santorini in January means that you will not be able to go swimming, as the sea is cold and swimming pools will likely be closed. Despite these limitations, you can still enjoy the island's breathtaking views, sunsets, and its traditional, quieter atmosphere. So, dress appropriately, plan ahead, and enjoy the unique experience of Santorini in January.
Hailing from the historic city of Thessaloniki, Nikos Tsakiris is a passionate explorer, seasoned writer, and co-founder of Greek Island, the definitive travel blog for the Greek Islands.