Santorini, a picturesque island in Greece, is an idyllic destination known for its unique architecture, crystal-clear waters, and beautiful sunsets. As summer transitions into autumn, September offers the perfect combination of pleasant weather and fewer crowds, making it an ideal time to visit this charming island. During this month, travellers can expect warm temperatures and extended hours of sunshine, so get ready to indulge in some outdoor adventures and explore Santorini's captivating landscapes!
In September, the weather in Santorini remains largely summer-like, with average temperatures around 23.5°C (74°F). The days are typically warm, boasting highs of approximately 26°C (79°F), making it perfect for beach visits or dips in the sea, which has warmed up throughout the season. With 11 hours of sunshine each day, there's ample time to discover the island's hidden gems. Rainfall during this period is relatively low, averaging around 10.8mm, spread over 2 days.
Whether you're stopping by for a relaxing beach holiday or seeking opportunities to explore the island's rich culture, September in Santorini offers visitors lovely weather, fewer crowds, and memorable experiences. So, pack your bags and get ready to make the most of this enchanting paradise during one of the best times of the year!
General Weather Overview in September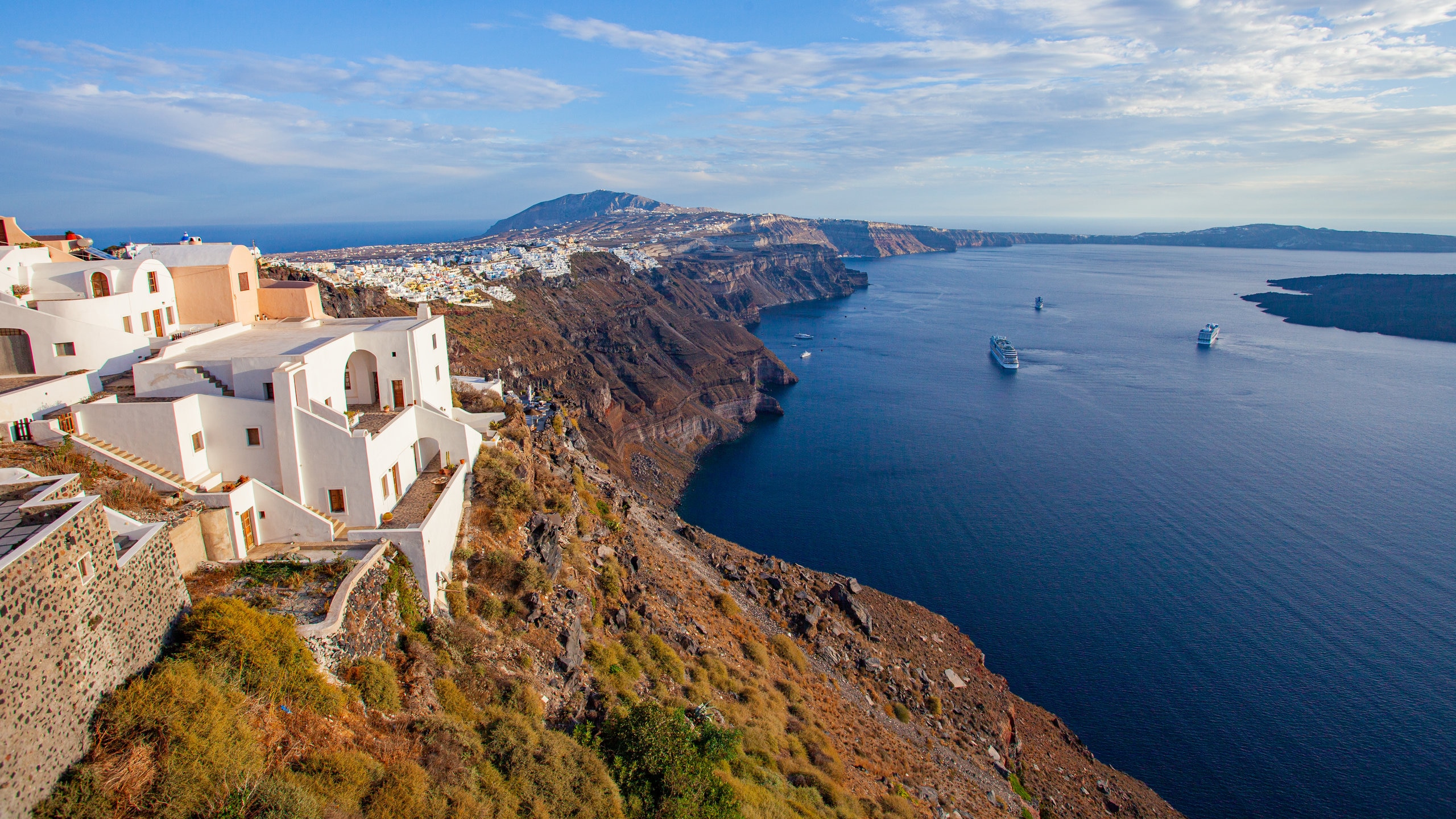 Temperature Averages
In September, Santorini experiences warm temperatures with daily highs ranging from 28°C at the beginning of the month to 25°C by the end of the month. Average daily lows follow a similar pattern, decreasing from 22°C to 19°C throughout September. The overall average temperature starts at 25°C on September 1st and drops to 22°C by September 30th. Consequently, visitors can still expect summer-like conditions during this month.
Rainfall
Comparatively, September is a dry month on the island of Santorini. Although rainfall increases slightly compared to the peak summer months, it remains minimal and should not significantly affect your travel plans.
Sunshine Hours
The amount of sunshine experienced in September is substantial, with an average of 10 hours of daily sunshine. Along with the warm seawater temperatures (around 23°C), this makes September an excellent time for beach activities and exploring Santorini's beautiful landscapes.
Weather Activities and Events
In September, Santorini experiences an average temperature of around 22-25°C, with daily highs ranging from 25°C to 28°C and daily lows between 19°C and 22°C. The warm weather and the still-busy season make it an excellent time for travellers to participate in various outdoor activities and events. In this section, we'll go over some of the outdoor activities you can enjoy and the festivals and celebrations during this time.
Outdoor Activities to Enjoy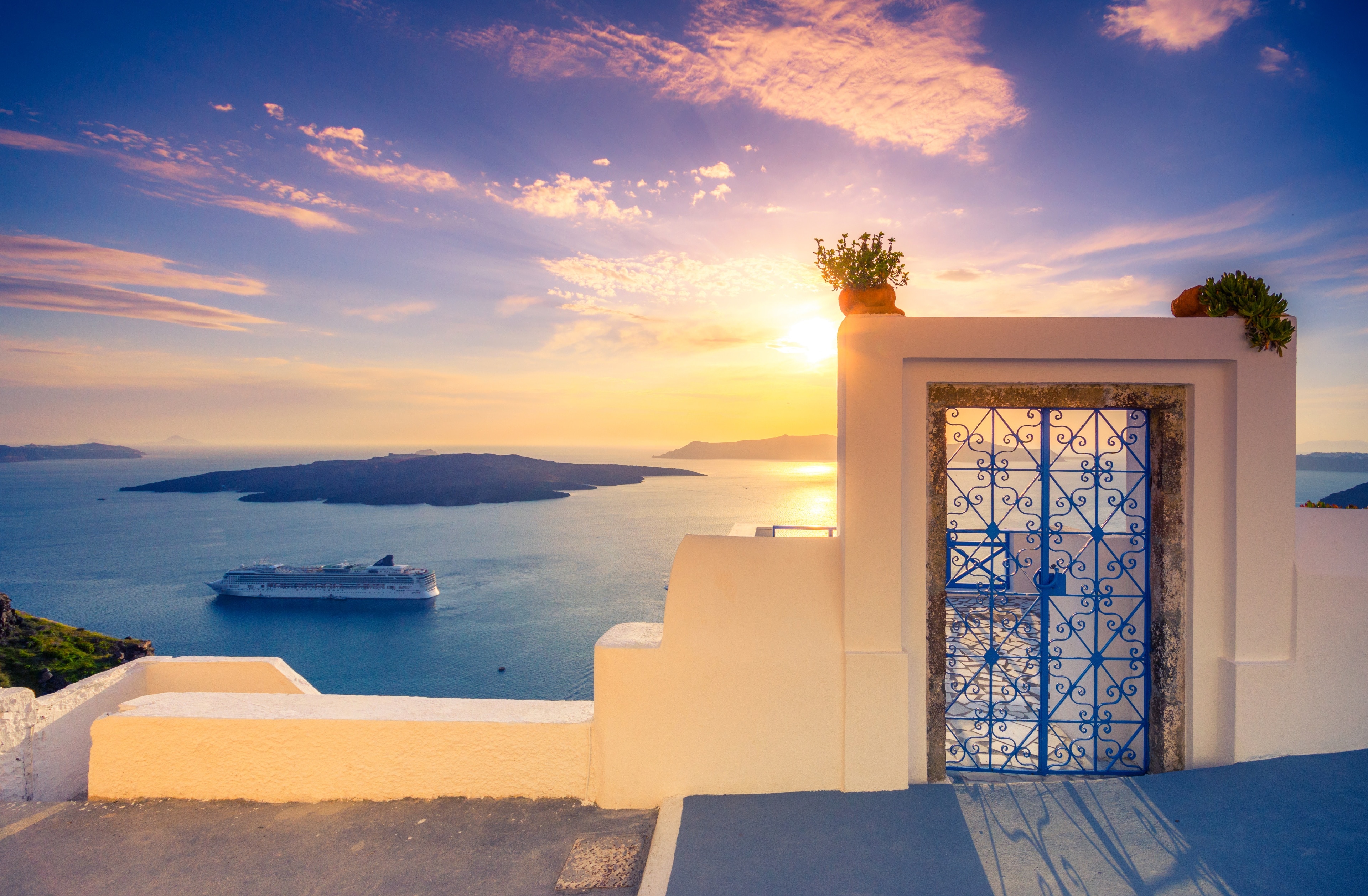 September in Santorini offers plenty of sunshine, averaging about 10 hours daily. It is still very much beach weather, with seawater temperatures around 23°C. Here are some activities to enjoy during this time:
Beach hopping: Visit popular beaches like Kamari, Perissa, and Red Beach to swim, sunbathe, snorkel, or even paddleboard.
Hiking: The temperature is ideal for hiking the trails between Fira, Oia, and Imerovigli, providing breathtaking views of the caldera and the Aegean Sea.
Winery tours: Santorini is famous for its wineries, so take advantage of the pleasant weather to visit some vineyards and sample the local wines.
Sunset watching: Don't miss the opportunity to witness the mesmerising sunsets of Santorini, particularly from the towns of Oia and Fira.
Festivals and Celebrations
While September isn't the peak month for festivals in Santorini, there are still some local celebrations and events you can attend:
International Music Festival: This festival usually takes place in Fira in late September, featuring classical music concerts and performances by international soloists.
Feast of St. Aphanes: Held on September 1st in the village of Exo Gonia, this religious feast celebrates the patron saint of the villagers with an outdoor Mass and a traditional Greek meal.
Packing Tips for Santorini in September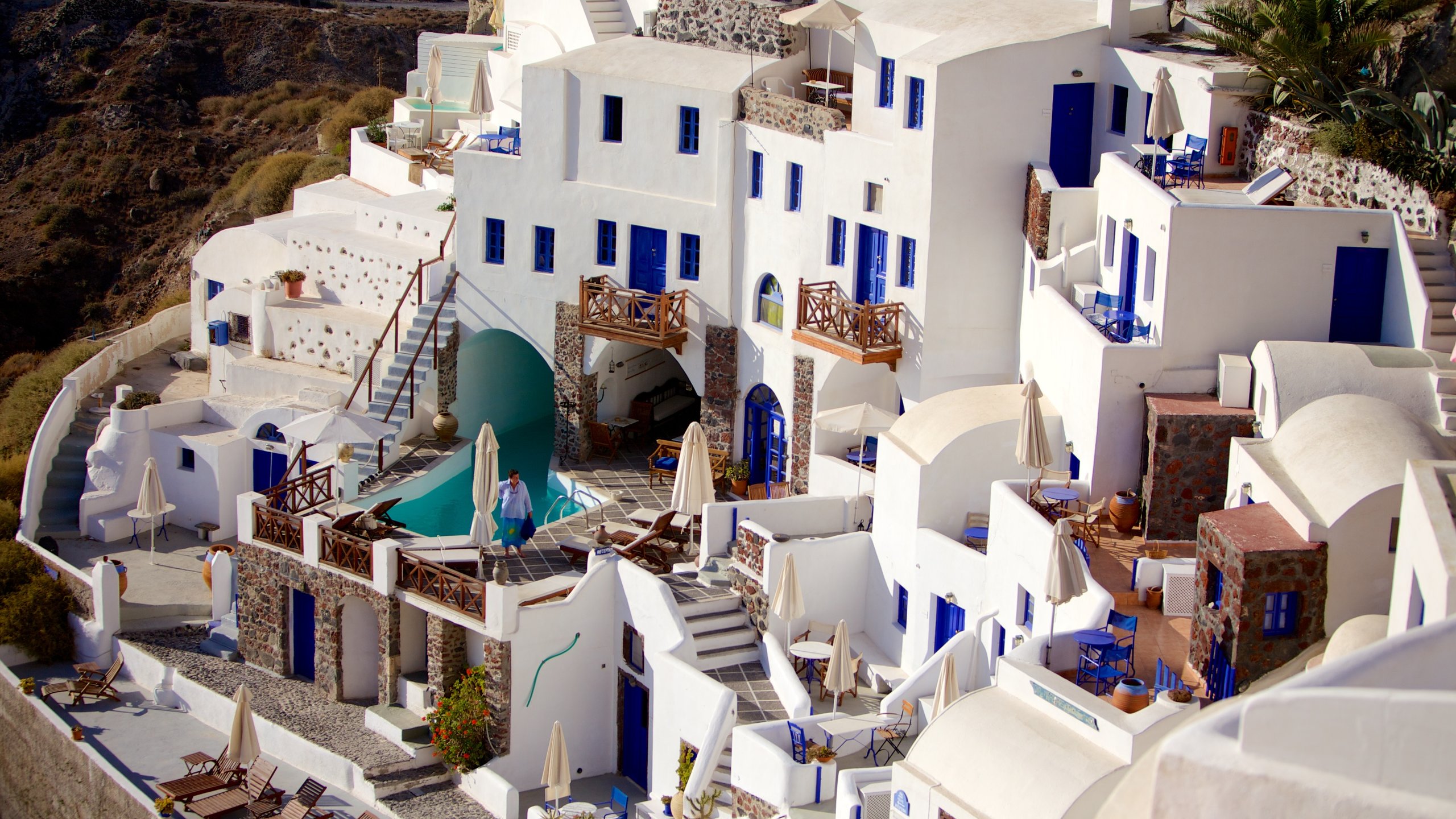 Clothing Recommendations
In September, Santorini experiences hot and dry weather with an average high of 79°F/26°C and an average low of 66°F/19°C. It's essential to pack light and comfortable clothing to enjoy the pleasant Greek weather. Here are some suggestions:
Lightweight tops: Bring multiple lightweight tops such as T-shirts, blouses, and sleeveless shirts.
Bottoms: Pack light trousers, skirts, shorts, and a pair of comfortable jeans.
Swimwear: Don't forget your swimsuit as the seawater temperature in September is around 73°F/23°C, perfect for a dip.
Sun protection: Include a wide-brimmed hat, sunglasses, and light cover-ups to protect from intense sun exposure.
Dressier clothes: For evenings out, consider packing a nice dress or collared shirt with a pair of semi-formal shoes.
Layering: Though the days are warm, it's a good idea to bring a light jacket or cardigan for breezier evenings.
Essential Travel Items
In addition to packing appropriate clothing for Santorini in September, consider these essential travel items:
Sunscreen: Bring a high SPF sunscreen (30 or above) to protect your skin from harmful UV rays.
Beach essentials: Opt for a beach bag, beach towel, and waterproof phone case to maximise your beach experience.
Reusable water bottle: Stay hydrated by packing a reusable water bottle to refill throughout the day.
Comfortable footwear: Pack a pair of comfortable sandals for daily walking and another pair of flip-flops for beach visits.
Power adapter: Greece uses Type C and Type F plugs, so ensure you have the correct adapter to charge your devices.
Travel documents: Bring a passport, travel insurance, relevant identification, and any accommodation or activity reservations.
Emergency medical kit: Include a small medical kit with essentials like pain relievers, band-aids, and any prescription medications.
Remember to pack light, choose versatile clothing items, and bring essentials to ensure a fantastic Santorini experience in September.
Hailing from the historic city of Thessaloniki, Nikos Tsakiris is a passionate explorer, seasoned writer, and co-founder of Greek Island, the definitive travel blog for the Greek Islands.