Greece is a treasure trove of beautiful islands, each with its own unique charm and attractions. For families looking for a perfect holiday destination, the Greek Islands offer a wide range of experiences, from sandy beaches to historic architecture, creating unforgettable memories for young and old alike. In this article, we will explore some of the best Greek Islands for families, so you can plan your ideal family getaway.
The Greek Islands are known for their stunning landscapes, tranquil beaches, and rich cultural heritage. Whether you're seeking adventure or relaxation, ancient ruins or modern amenities, these diverse islands provide a perfect backdrop for a family holiday. From renowned destinations such as Crete, Mykonos, and Santorini, to hidden gems like Serifos and Naxos, there is an island to suit every family's preferences and holiday style.
When visiting these islands, families can immerse themselves in a wide variety of activities: exploring ancient temples, soaking up the sun on pristine beaches, and participating in exciting water sports. With numerous islands to choose from, it's simpler than ever for families to discover the Greek Islands and create cherished memories that will last a lifetime.
Best Greek Islands for Families: Overview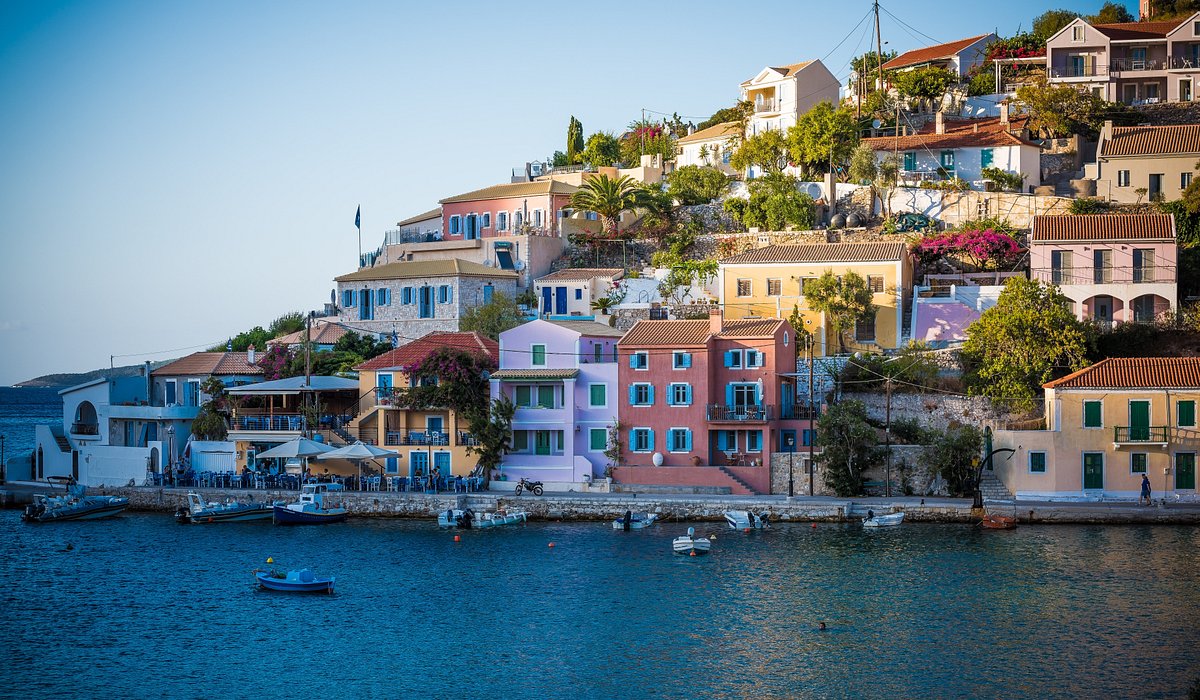 Planning a family holiday in Greece can be an exciting opportunity to explore the country's stunning islands. With so many options available, it can be challenging to narrow down your choice. In this section, we discuss factors to consider and tips for choosing the right island for your family holiday.
Factors to Consider
When selecting the perfect Greek island for your family holiday, it's essential to consider the following factors:
Beaches: Look for islands with sandy, child-friendly beaches. Some popular options include Crete, Kefalonia, and Naxos. Remember to bring beach shoes for the kids, as many Mediterranean beaches have pebbles.
Activities: Choose an island with a variety of family-friendly activities and attractions. For example, Crete offers archaeological sites like Knossos and hiking trails through the picturesque Samaria Gorge National Park.
Accessibility: Ensure the island is easily accessible by ferries or flights and has a good infrastructure for traveling around with children.
Accommodation: Research family-friendly hotels or holiday rentals with amenities that cater to your family's needs and preferences.
Choosing the Right Island
Based on the factors mentioned earlier, here are some top Greek islands for families:
Crete: Ideal for families with kids of all ages, Crete boasts beautiful beaches, impressive mountainous landscapes, and a host of historical and educational experiences.
Kefalonia: Although slightly more rugged and mountainous than other islands, Kefalonia offers charming coves, beach bars, and a unique natural setting for families to explore.
Paros and Naxos: Both Paros and Naxos are excellent options for families, with their stunning beaches, activities for kids, and a good combination of culture and nature.
Corfu: A popular choice for families, Corfu has a variety of beautiful beaches, cultural attractions, and family-friendly resorts.
Rhodes: With its rich history and beautiful beaches, Rhodes is an excellent choice for families interested in exploring ancient sites and enjoying a relaxing beach holiday.
Lefkada: Known for its turquoise waters and sandy beaches, Lefkada is an ideal destination for families seeking a combination of relaxation and adventure.
Remember to consider your family's preferences, interests, and travel goals when selecting the perfect Greek island for your holiday.
Popular Family-Friendly Greek Islands
Crete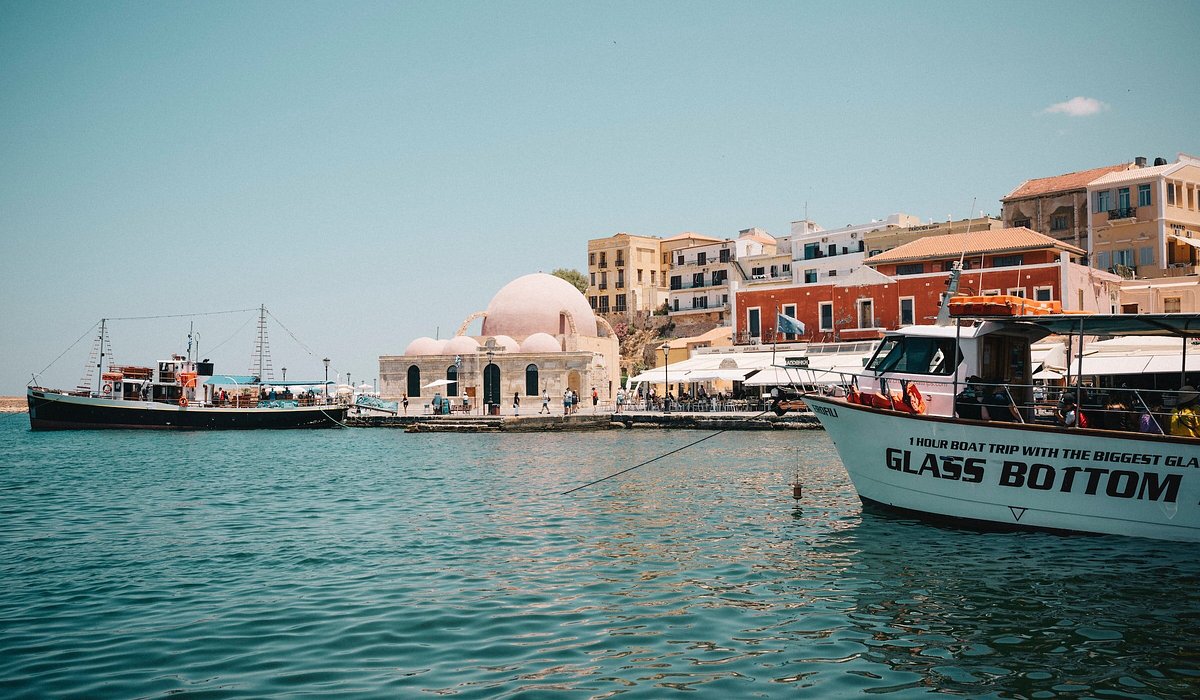 Crete is the largest of the Greek Islands and is perfect for families. Its stunning beaches, like Elafonisi and Balos, provide plenty of opportunities for relaxation and fun in the sun. The island is also rich in history, with family-friendly attractions like the ancient Palace of Knossos and the Heraklion Archaeological Museum. Children will enjoy the island's numerous water parks and a visit to the Cretaquarium, one of the largest aquariums in Europe.
Corfu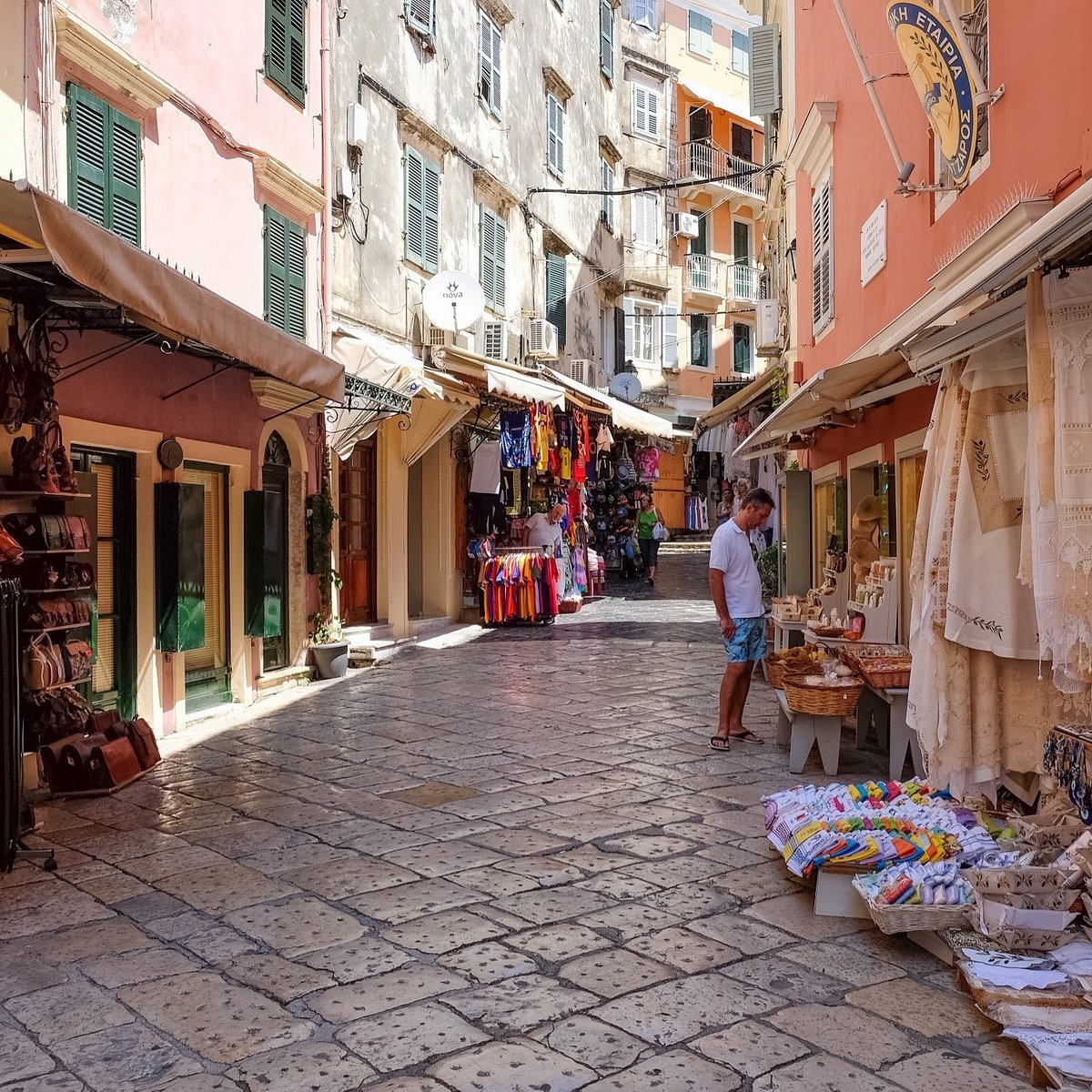 Corfu, located off the northwestern coast of Greece, is known for its lush greenery and family-friendly resorts. The island boasts beautiful beaches, such as Glyfada and Paleokastritsa, and charming villages that are perfect for exploring. Families can immerse themselves in local history at the Corfu Museum of Asian Art and the impressive Achilleion Palace. Adventure enthusiasts will also appreciate the water sports facilities and activities like horseback riding through the countryside.
Rhodes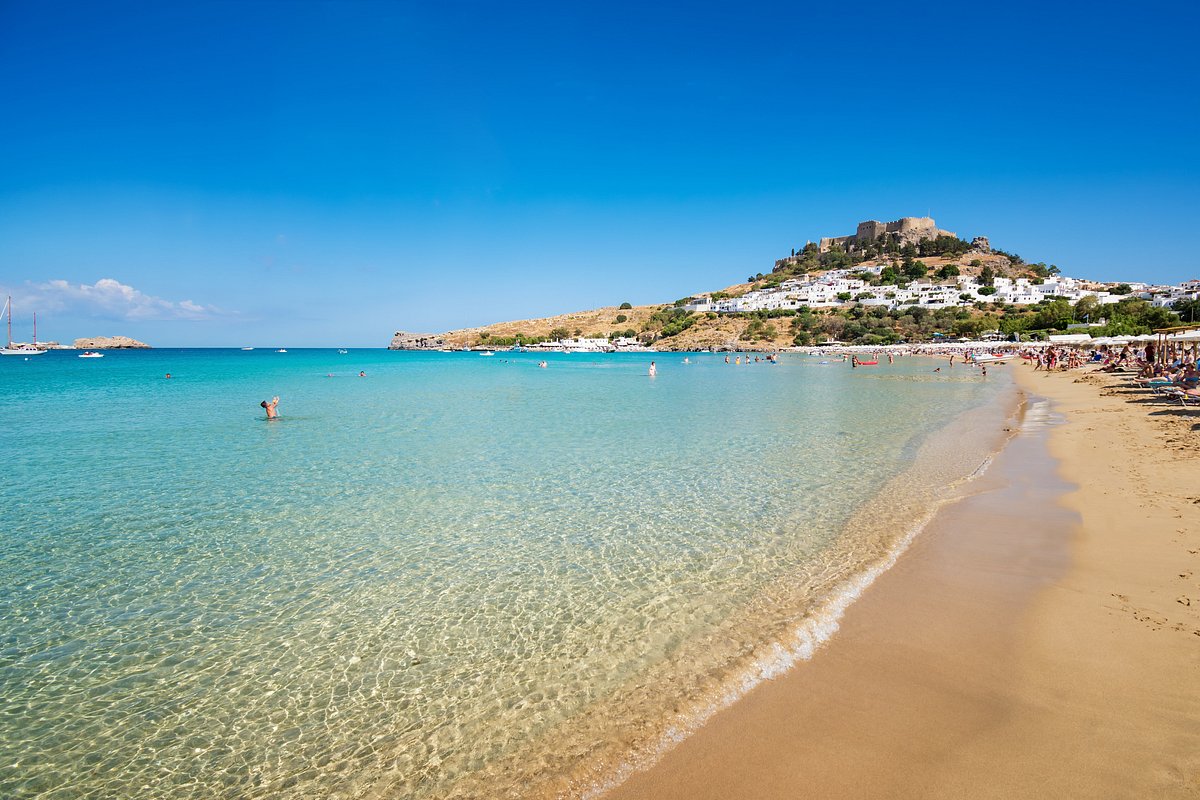 The island of Rhodes is renowned for its well-preserved medieval architecture, gorgeous beaches, and historical sites. Families will be captivated by the Old Town of Rhodes, a UNESCO World Heritage site, filled with narrow streets and fascinating museums. The island also offers numerous family-friendly beaches, including Faliraki Beach and Lindos Beach. The Valley of the Butterflies provides a unique natural experience, while kids will surely enjoy a day out at the island's small but entertaining water park.
Naxos
Naxos, part of the Cyclades island group, is an excellent choice for families seeking tranquillity and fewer crowds. The island is home to Agios Prokopios beach, one of the best Greek beaches for families, and offers a range of outdoor activities like windsurfing, hiking, and exploring the remains of the Temple of Apollo. The Venetian Museum, located in an 800-year-old Venetian home, will captivate history enthusiasts. Naxos is also known for its lively harbour town, perfect for strolling and discovering charming shops and restaurants.
Activities for Families on Greek Islands
Beaches and Water Sports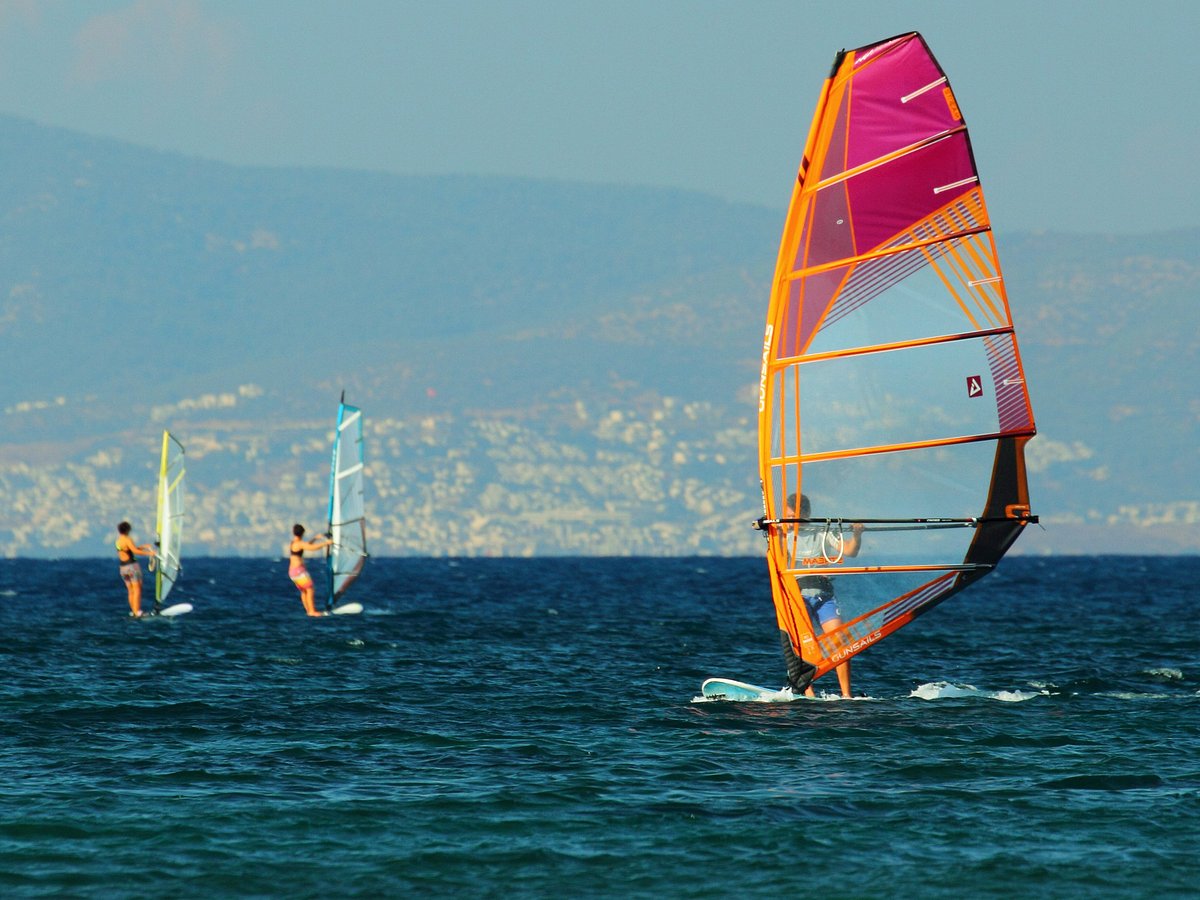 When it comes to family-friendly beaches, the Greek Islands offer plenty of choices. Naxos, for example, houses numerous sandy beaches perfect for sunbathing and swimming. Rhodes boasts an extensive coastline with well-organized beaches, many of which have fun water sports available. Lefkada is another great option with picturesque shores and water sports like windsurfing, kitesurfing, and kayaking.
Historical Sites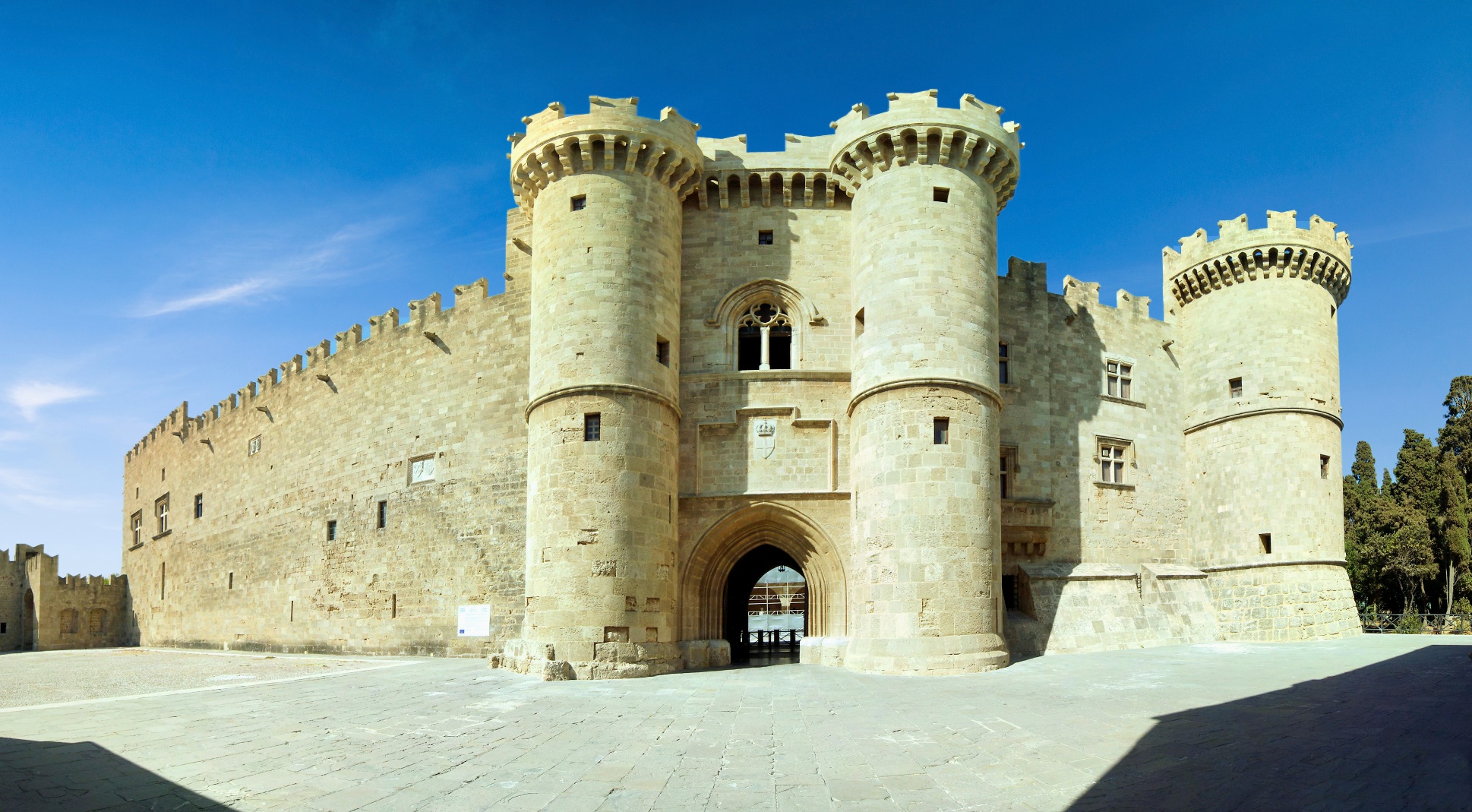 For families interested in exploring the rich history of the Greek Islands, there are countless historical sites to visit. On the island of Rhodes, the medieval Old Town is a must see, complete with impressive ancient architecture, such as the Palace of the Grand Master. Additionally, visiting the Acropolis of Lindos can make for an exciting and educational outing for the whole family.
Nature Exploration
The Greek Islands offer many nature exploration opportunities for families seeking tranquillity and stunning scenery. One example is the serene island of Serifos, which boasts dramatic landscapes and unspoiled natural beauty. For a more adventurous activity, families can hike together through the lush forests, valleys, and mountains found on several islands like Corfu.
Cultural Experiences
Spending time in the Greek Islands isn't just about exploring the outdoors; there's also a rich cultural scene to immerse yourselves in. Attend local events, like traditional Greek music and dance performances, which are often held in villages and towns. Visit local markets to sample regional delicacies and engage with locals for a more authentic experience of Greek island life.
Planning Your Family Trip to the Greek Islands
Accommodation
When planning a family trip to the Greek islands, selecting the right accommodation is essential. You'll find a variety of family-friendly options, including hotels, resorts, apartments, and villas. When choosing where to stay, consider your family's needs, such as access to a kitchen, proximity to the beach, and availability of children's activities.
Some of the popular Greek islands for families include Naxos, Paros, Corfu, Rhodes, and Kefalonia. These islands offer family-centric hotels and activities, making your visit enjoyable for the whole family.
Transportation
There are several ways to get around within and between the Greek islands. Ferries and domestic flights are popular options for traveling between the islands. When booking ferry tickets, consider reserving a cabin or reserved seating, particularly on longer trips. This ensures your family can travel comfortably together.
To explore the islands, you can rent a car, use public buses, or hire a taxi. Remember to check car seat requirements if you are traveling with young children.
Budgeting
To plan a budget-friendly Greek island vacation, consider incorporating tips and tricks to save money such as:
Booking accommodation with self-catering facilities to prepare meals at home
Visiting in the shoulder season (May-June, September-October) when prices are generally lower and attractions are less crowded
Researching island-specific discounts that some businesses may offer to families
Saving Tips
Here are some additional saving tips for your family trip to the Greek islands:
Book early: Secure accommodation and ferry tickets well in advance to avoid price increases and limited availability
Pack essentials: Bring items like sunscreen and mosquito repellent from home, as they can be more expensive on the islands
Eat like a local: Instead of eating at tourist traps, try local tavernas for authentic Greek cuisine at a lower cost
Use public transportation: Opt for buses and trains over taxis to save money while exploring the islands
Following these tips will help you plan an unforgettable, budget-friendly family trip to the Greek islands.
Hailing from the historic city of Thessaloniki, Nikos Tsakiris is a passionate explorer, seasoned writer, and co-founder of Greek Island, the definitive travel blog for the Greek Islands.