Located in the Dodecanese islands of Greece, Kalymnos is a captivating destination that offers a perfect blend of natural beauty, rich heritage, and a sense of adventure. Known for its dramatic mountains and pristine coastal landscapes, this lesser-known gem attracts travellers who appreciate authenticity and the chance to explore off the beaten path.
As you plan your visit to Kalymnos, there are plenty of sights and activities to choose from, whether you wish to relax on beautiful beaches, engage in thrilling outdoor adventures or immerse yourself in the island's culture and history. From rock climbing to discovering charming villages, Kalymnos promises a memorable experience for all who venture to its shores.
With this guide, you will learn everything you need to know for an amazing trip to Kalymnos. So, get ready to be inspired and start planning your unforgettable Greek island adventure!
Getting to Kalymnos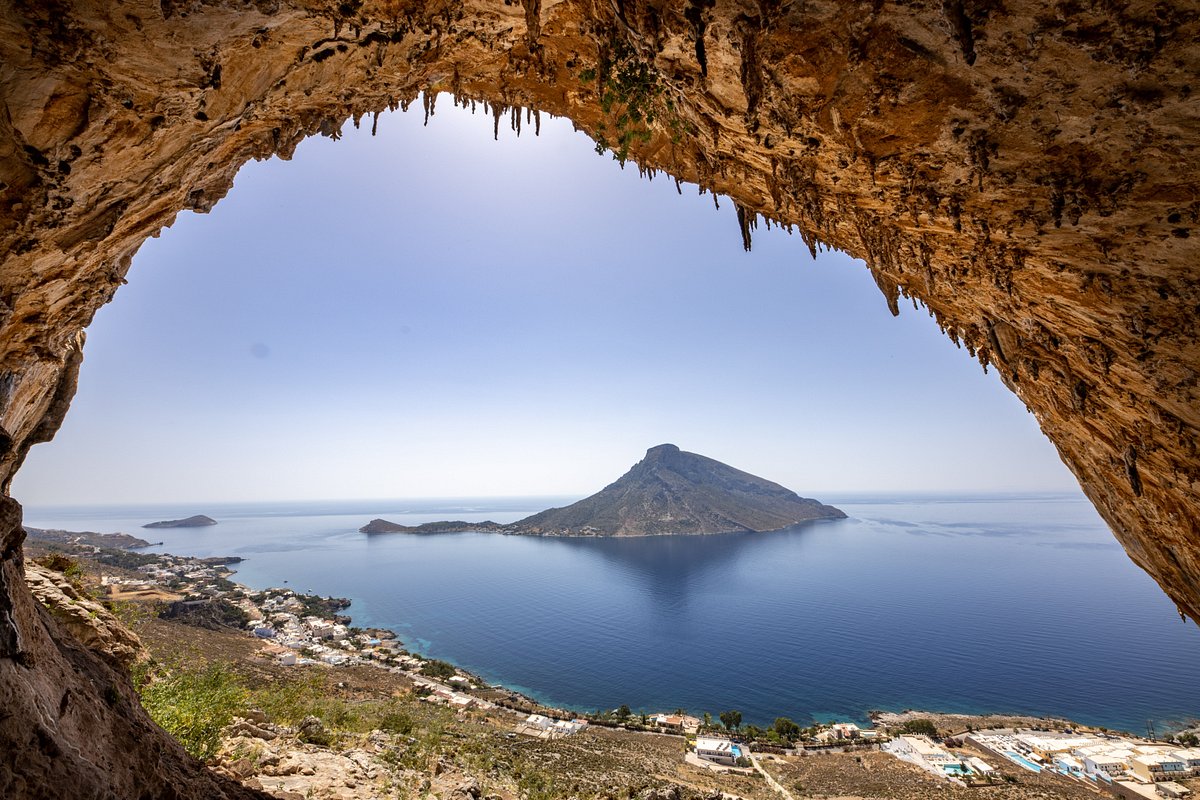 Kalymnos is a beautiful island in the Dodecanese, Greece, known for its authenticity, natural beauty, traditions, and heritage. There are primarily two ways to reach this idyllic island: by air or by ferry.
By Air
There is a small airport on Kalymnos, serving domestic flights. You can fly to Kalymnos from places like Athens, Leros, Kos, or Rhodes. Alternatively, you can fly to the nearby island of Kos and then take a short ferry ride to Kalymnos. This is a popular option for travellers coming from other international destinations or Turkey via the Bodrum Airport.
By Ferry
You can reach Kalymnos by ferry from Piraeus or other islands in the Dodecanese, with daily departures. Kalymnos port is well-connected to neighbouring islands and the mainland, making it convenient for travellers to plan their Greek island-hopping adventures. Here's a brief overview of ferry connections:
Piraeus to Kalymnos: Regular ferries from Piraeus, the primary port of Athens, connect to Kalymnos. Check for the latest schedules and prices.
Dodecanese Connections: There are also ferry connections between Kalymnos and other Dodecanese islands, such as Kos, Rhodes, Leros, and Patmos.
Turkey: If you're coming from Bodrum in Turkey, you can take a ferry to Kos and then a connecting ferry to Kalymnos.
Remember to always check the latest schedules and book your tickets in advance, especially during the peak tourist season, to ensure a smooth journey to the enchanting island of Kalymnos.
Best Time to Visit
Climbing Season
The best times to visit Kalymnos for ideal weather and climbing conditions are from March 12th to June 17th and September 10th to December 16th. During these periods, the weather is mild and enjoyable, making it suitable for outdoor activities such as rock climbing. Kalymnos is renowned for its climbing opportunities, attracting enthusiasts from all over the world who are eager to experience the island's distinctive limestone cliffs and rock formations.
Off-Season
If you prefer to avoid the busiest tourist season and wish to experience Kalymnos in a more serene setting, consider planning your visit during the off-season. This typically occurs from the end of May until the end of September, when the island's weather remains mild and pleasant, with temperatures ranging from 25 to 30 degrees Celsius in July, the hottest month. During this time, the island is generally less crowded, allowing you to enjoy its natural beauty and local attractions at a leisurely pace. However, it is worth noting that some facilities, such as climbing schools and rentals, may have limited availability outside of the peak season.
When planning your visit to Kalymnos, keep in mind the wide range of activities and experiences the island has to offer, from its world-class rock climbing sites to its beautiful beaches and authentic Greek cultural experiences. By considering your personal preferences and interests, you'll be able to choose the ideal time for your visit and enjoy everything this enchanting Dodecanese island has to offer.
Accommodation Options
Visiting Kalymnos offers a variety of accommodation options for travellers to choose from. Whether you prefer the convenience and service of hotels and guesthouses or the privacy and independence of holiday rentals, the island caters to all preferences.
Hotels and Guesthouses
Kalymnos has a selection of hotels and guesthouses to suit every budget and taste. Some popular coastal resorts on the island include Panormos, Kantouni, Myrties, and Massouri. These areas tend to be lively with plenty of activities and a relaxed atmosphere. Alternatively, for quieter vacations, consider the more remote settlements of Emporios in the north and Vathy in the east.
Popular hotels on Kalymnos include:
In addition to hotels, there is a range of cosy guesthouses and B&Bs offering a more intimate experience. These options often provide a chance to interact with locals and learn about Kalymnos' culture and traditions.
Holiday Rentals
For those who value privacy and the freedom to self-cater, holiday rentals are an excellent choice. Kalymnos offers various types of holiday rentals, from apartments and villas to traditional houses. These properties can be found all around the island, including popular beaches and more secluded areas.
Consider the following resources when searching for holiday rentals in Kalymnos:
Airbnb: Wide range of styles and budgets
HomeAway: Offers an extensive collection of vacation rentals
Greek Islands Villas: Specialises in luxury villa rentals in the Greek islands
Remember that booking in advance is always a good idea, especially during peak travel seasons. This will help ensure you secure your preferred accommodation option and avoid disappointment.
Outdoor Activities
Rock Climbing
Kalymnos is renowned for being an iconic rock-climbing destination. The island boasts hundreds of climbing routes with crags, caves, and overhangs, offering different levels of difficulty for both beginners and experienced climbers. In fact, Kalymnos is so popular in the climbing world that it hosts the Kalymnos Climbing Festival in autumn when the tourism season peaks.
Hiking and Trekking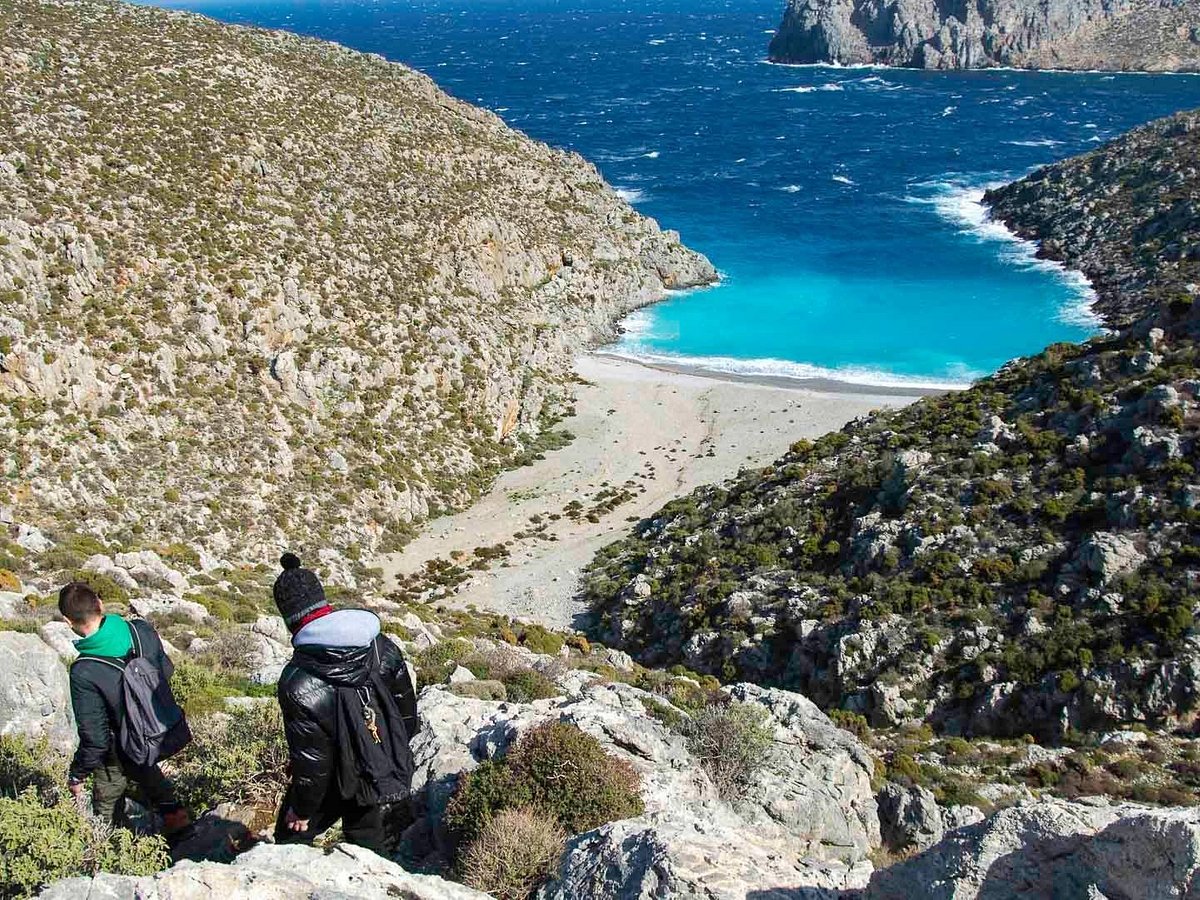 For those who love to explore the great outdoors, Kalymnos offers many opportunities for hiking and trekking. The island's diverse landscape, featuring mountains, valleys, and rocky trails, provides a picturesque backdrop for travellers on foot. As you venture through the terrain, take in the stunning views of the Aegean Sea and immerse yourself in the natural beauty of this Greek island. Remember to wear appropriate footwear and pack plenty of water for your journey.
During your exploration, you may come across various historical landmarks, such as monasteries and ancient ruins. Additionally, keep an eye out for the numerous aromatic herbs and plants that grow throughout the island.
Local Cuisine and Dining
Kalymnos, a beautiful island in the Dodecanese group in Greece, offers a unique culinary experience for visitors. The local cuisine highlights fresh seafood, traditional Greek dishes, and delightful desserts. Let's delve into the traditional dishes you can expect to try and some popular dining options on the island.
Traditional Dishes
Kalymnos' location in the Aegean Sea influences its cuisine, with an emphasis on seafood, Mediterranean flavours, and local produce. Here are a few must-try traditional dishes:
Memizzeli or Kalymnos Salad: A delicious and refreshing combination of bread, tomatoes, and feta cheese.
Mouri: A traditional dish featuring lamb and rice cooked together, providing a hearty and flavoursome meal.
Galaktoboureko: A creamy Greek custard pie made with layers of phyllo dough and sweet syrup, perfect for those with a sweet tooth.
Citrus fruits: The island's Vathys Valley is known for its tangerines and other citrus fruits, which are often incorporated into local dishes.
Popular Restaurants
Experience the best of Kalymnos' cuisine at these recommended restaurants:
Dreamcatcher: A highly-rated seafood and Mediterranean restaurant. Popular dishes include home-baked bread, Greek salad, and calamari.
Paradisio: A great option for families offering a wide variety of dishes, including seafood and delicious tuna tataki.
Aegean Tavern: A local favourite with a rich menu of authentic Greek dishes in a charming setting.
Prego Ristorante: An Italian-style restaurant nestled in Kalymnos, boasting exceptional food and a welcoming atmosphere.
KALYMNOS TAVERNA KALYMNOS: A warm and inviting tavern that serves tasty traditional dishes and fresh seafood.
Remember to always explore the local food scene and embrace the unique gastronomic offerings on the beautiful island of Kalymnos. Happy dining!
Must-Visit Attractions
Pothia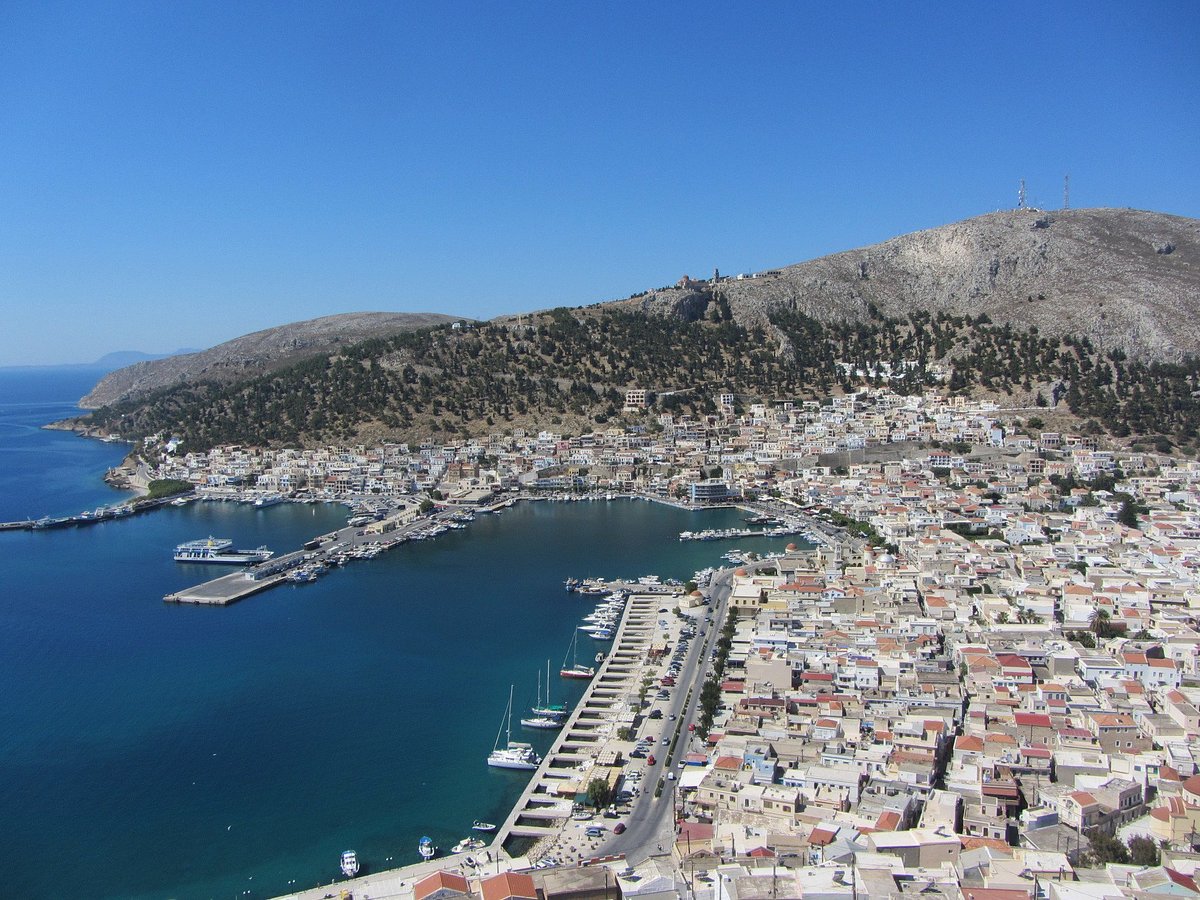 Pothia is the bustling capital of Kalymnos, where you can enjoy a vibrant atmosphere and local Greek charm. Notable attractions in Pothia include:
Nautical & Folklore Museum: This museum showcases the island's long history with sponge fishing and features an impressive collection of mighty stone weights.
Kalymnian House Museum: Get a glimpse into authentic Kalymnian life in this well-preserved traditional house, complete with historical artefacts and furnishings.
While wandering the waterfront and central streets, don't forget to stop at local cafés and restaurants for an unforgettable taste of Greek cuisine.
Chora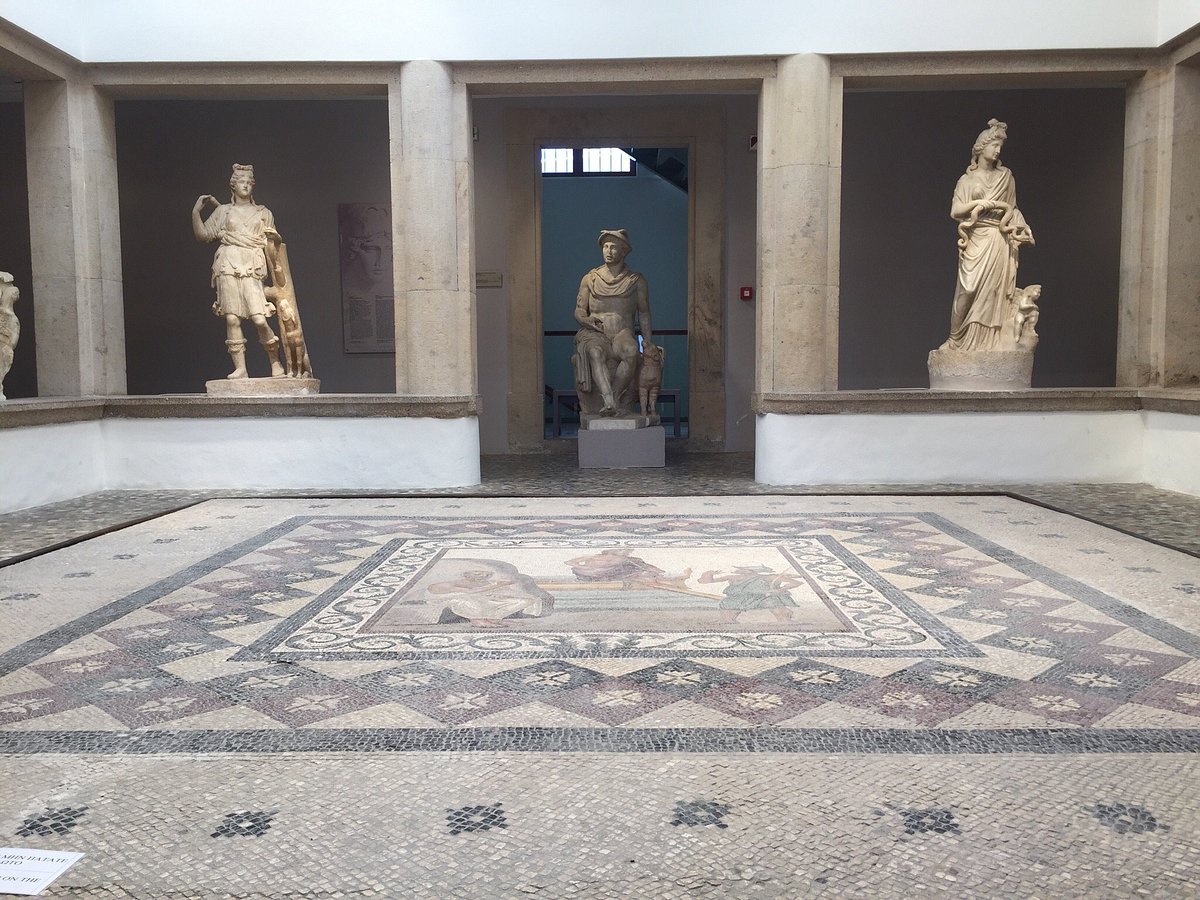 Chora is a picturesque old village that offers a perfect escape from the busier parts of the island. Some must-see spots in Chora are:
St. Valsamidis: This small but beautiful church is decorated with intricate frescoes and serves as a lovely place for contemplation and admiration of the artistry.
Archaeological Museum: Gain insight into the island's rich history by visiting this modest museum, showcasing artefacts from various periods, including ancient coins, pottery, and statues.
A leisurely stroll through Chora's narrow cobblestone streets offers opportunities to appreciate traditional architecture as well as sweeping views of the island and surrounding sea. Remember to bring your camera to capture these quintessential Greek island moments.
Frequently Asked Questions
Best time to visit
The ideal time to visit Kalymnos is between April and October. During these months, the weather is warm, and you can fully enjoy outdoor activities like climbing, swimming, and sightseeing.
Transportation options
To reach Kalymnos, you can choose between a flight or a ferry. The island has a small airport that connects to Athens International Airport. Alternatively, you can take a ferry from Piraeus port in Athens, or from nearby islands like Rhodes or Kos.
Famous attractions
Some popular attractions in Kalymnos include:
The Monastery of Agios Savvas offers stunning views of Pothia
The archaeological site of ancient Damos
The Kalymnos Maritime Museum
Don't miss out on exploring the island's traditional villages, such as Masouri, Vathy, and Pothia.
Accommodation choices
Kalymnos offers a range of accommodation options, from budget-friendly guesthouses and apartments to 4-star hotels and more luxurious villas. Masouri and Myrties are popular areas for tourists, with seaside accommodations and access to nearby climbing spots.
Beaches to explore
Kalymnos boasts many beautiful beaches with crystal-clear waters. Some top picks are:
Myrties Beach
Vlychadia Beach
Platis Yialos Beach
Kantouni Beach
Climbing spots
Kalymnos is known for its fantastic climbing spots, attracting climbers from all around the world. The island is home to over 70 climbing crags, suitable for all levels. Some of the most iconic climbing areas include Telendos, Arhi, Odyssey, and Poets.
Eleni Vasiliadis, a native of the picturesque island of Corfu and co-founder of Greek Island, is a seasoned traveller, accomplished writer, and passionate advocate for Greek culture and cuisine.