Corfu, a beautiful Greek island in the Ionian Sea, draws visitors from around the world with its stunning beaches, rich history, and vibrant culture.
As tourists explore this northwesternmost part of Greece, a common question arises: is the tap water in Corfu safe to drink?
The short answer is yes, tap water in Corfu is generally considered safe to drink. However, many people prefer the taste of bottled water and opt for that instead.
It's worth noting that bottled water is quite affordable on the island, making it an attractive choice for travellers.
When planning your trip to Corfu, rest assured that you'll have access to clean and safe drinking water, allowing you to focus on making the most of your time on this enchanting island.
The Water Quality in Corfu
Tap Water Safety Standards
In Corfu, tap water is considered safe to drink as it meets the required safety standards.
It's important to maintain proper water treatment practices and adhere to the regulations in place to ensure the safety and wellbeing of the residents and tourists on the island.
However, visitors are advised to take out comprehensive holiday insurance regarding medical treatment and repatriation, as these can be very expensive.
Tap Water Taste and Odour
Although the tap water in Corfu is safe to drink, some people might prefer the taste of bottled water.
Bottled water is easily available and tends to be quite affordable compared to other countries, such as the UK.
To cater to personal preferences, individuals can choose between tap water and bottled water when visiting Corfu.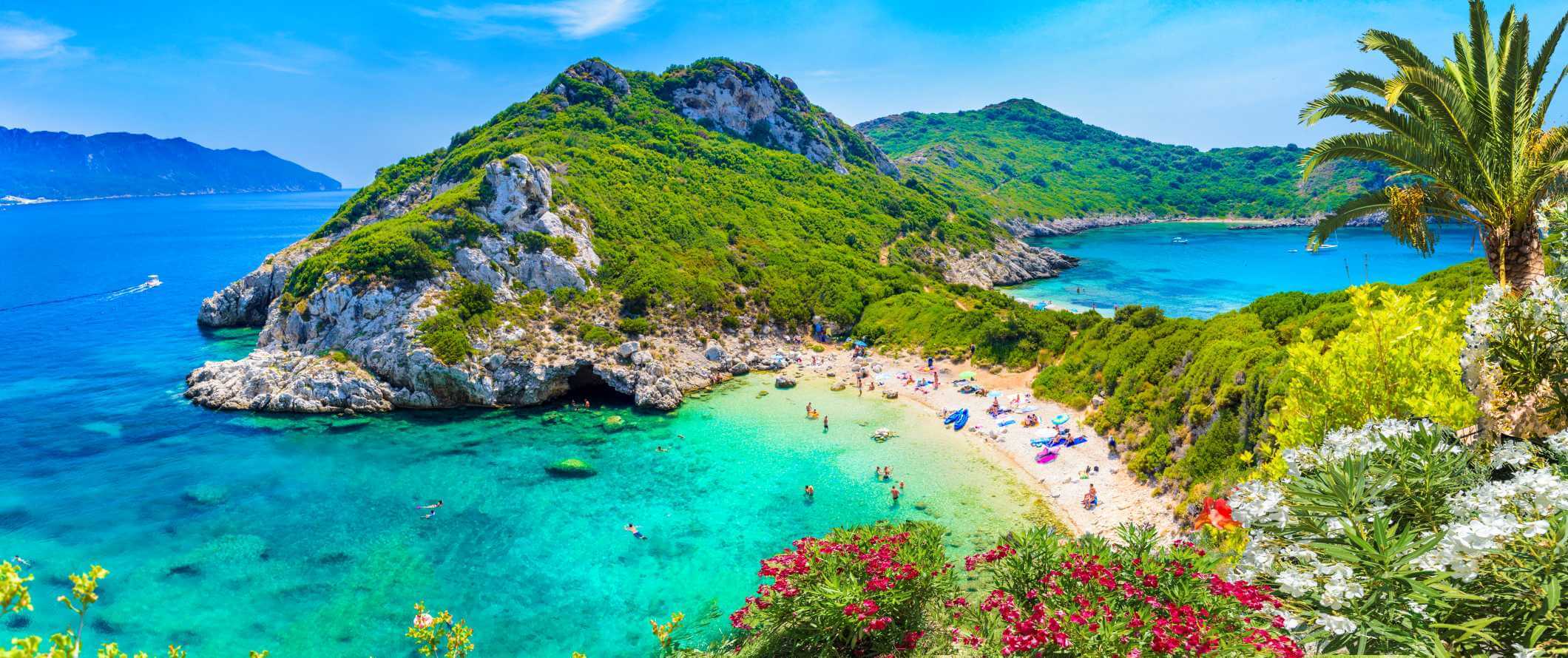 Using Tap Water in Corfu
Drinking
In Corfu, tap water is generally considered safe to drink.
However, some people may prefer the taste of bottled water, which is widely available and relatively inexpensive compared to the UK.
If you're unsure, it's always better to stick to bottled water for drinking purposes.
Cooking
For cooking purposes, using tap water in Corfu should be perfectly safe.
When boiling water for hot beverages like tea and coffee, it is again safe to use tap water, while people might report a slightly different taste compared to using bottled water.
Brushing Your Teeth
Brushing your teeth with tap water in Corfu is also safe.
There should be no issues using tap water for dental hygiene purposes. That said, if you have any concerns or are particularly sensitive, it's always an option to use bottled water for teeth brushing as well.
Alternatives to Tap Water
Bottled Water
Bottled water is a popular option for tourists visiting Corfu. Tap water is generally safe to drink, but some people prefer the taste of bottled water.
It's readily available in most supermarkets and local shops, making it a convenient choice for those who prefer not to drink tap water.
Water Filters
Using a water filter can be another alternative for those who want to ensure that the water they consume in Corfu is free from contaminants.
There are various types of filters available, such as portable filter bottles, that can help to remove unwanted particles and impurities from tap water.
For travellers, a portable water filter can be a practical solution, as it allows them to have access to clean water at any time without needing to rely on bottled water.
Boiling Tap Water
Boiling tap water is an effective method for killing any potentially harmful microorganisms or bacteria that may be present in the water.
It is a simple and easy solution for those staying in Corfu who prefer not to drink tap water directly.
To ensure that the water is safe to consume, it should be boiled for at least one minute and allowed to cool before use.
This method can be particularly useful when preparing food or drinks that may require the use of water, such as tea or coffee.
Hailing from the historic city of Thessaloniki, Nikos Tsakiris is a passionate explorer, seasoned writer, and co-founder of Greek Island, the definitive travel blog for the Greek Islands.