Corfu, a picturesque Greek island located in the Ionian Sea, is known for its stunning landscapes, beautiful beaches and charming towns.
As a popular tourist destination, it attracts visitors from all around the world who come to experience its unique charm and warm hospitality.
With its rich history and vibrant culture, many potential travellers wonder to what extent the island is LGBTQ+ friendly.
In general, Greeks are known for their friendly and accommodating nature. While Corfu may not have a particularly organised LGBTQ+ scene, the island is welcoming to all visitors irrespective of their orientation.
At the south end of Halikounas Beach, the island boasts a popular spot for gay nudists, singles and couples.
The dunes behind the beach provide a private and protected area, with some cruising and action.
Overall, Corfu may not be the ultimate LGBTQ+ hotspot, but it is a beautiful and friendly destination where everyone can safely enjoy a memorable holiday.
Understanding Corfu's Attitude Towards LGBTQ+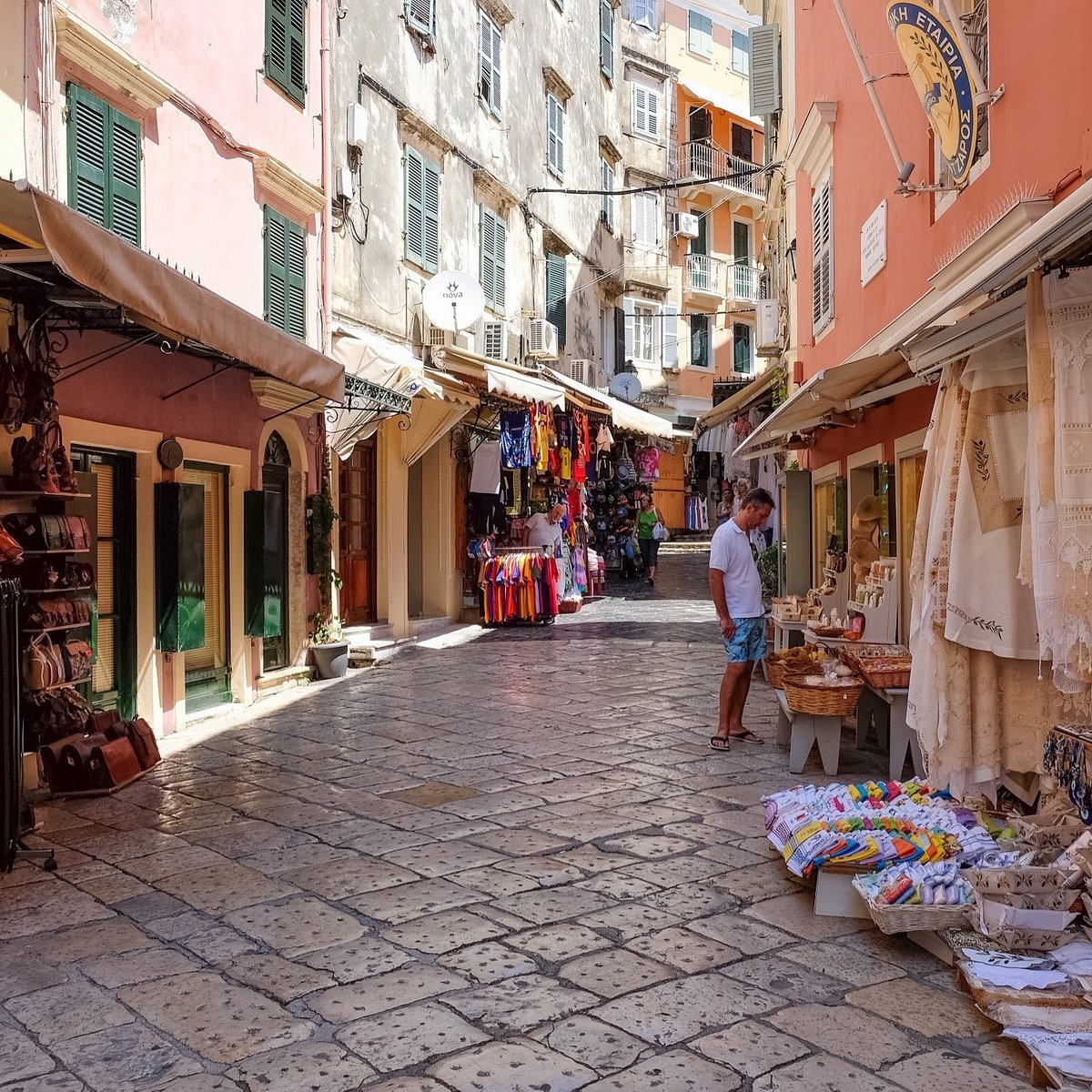 Local Culture and Society
Corfu, a Greek island in the Ionian Sea, is known for being a popular destination for gay travellers.
The locals are generally friendly and accommodating, contributing to the island's open-minded atmosphere.
In Corfu Town, the capital city, there are several gay-friendly bars and clubs that cater to the LGBTQ community.
Additionally, many of the island's beaches are popular among gay visitors.
Laws and Regulations
Greece has progressed in terms of LGBTQ rights over the years.
Same-sex sexual activity is legal, and the country has made strides in the recognition of same-sex relationships.
While Corfu, as part of Greece, adheres to these laws and regulations, it is important for LGBTQ travellers to be aware of the local customs and attitudes, which may vary from one place to another.
However, in general, Corfu is considered a welcoming and safe destination for LGBTQ travellers.
LGBTQ-Friendly Areas in Corfu
Accommodation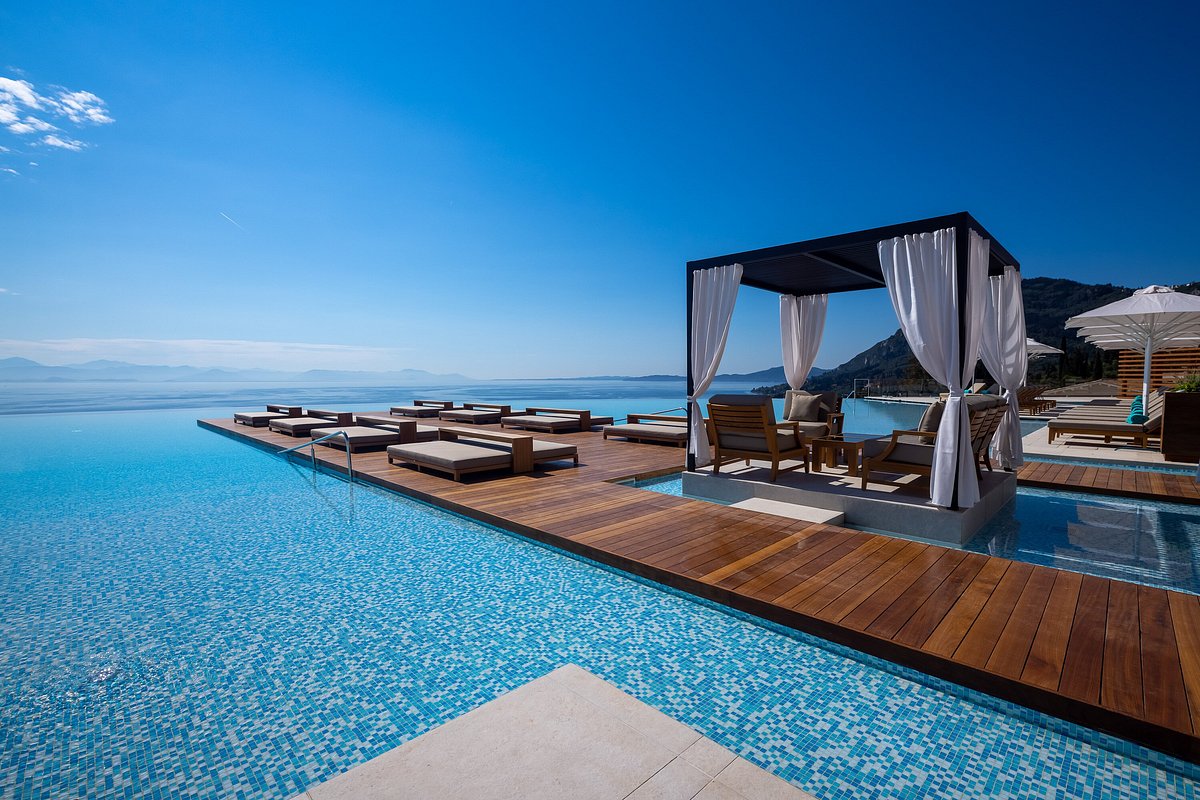 Corfu is an LGBT-friendly destination, with welcoming accommodations for travellers of all lifestyles.
Though there are no exclusively LGBTQ hotels in Corfu, many hotels and resorts offer comfortable and inclusive environments for all visitors.
When booking accommodations, conveying your preferences and needs will help you find the right lodging for your stay.
Pride Events and Festivals
While Corfu may not have specific LGBTQ pride events, the island embraces diversity and inclusivity. There are numerous festivals and events held throughout the year, such as music concerts, cultural celebrations, and beach parties. LGBTQ travellers can enjoy these events, mingling with locals and other tourists.
Popular Nightlife Spots
Corfu offers a variety of nightlife options for LGBTQ travellers.
While there are no dedicated LGBT clubs or bars on the island, many of the main nightlife areas are welcoming to all patrons. Particularly in and around Corfu Town, there are numerous cosmopolitan bars and clubs where LGBT visitors can have an enjoyable night out.
For a more relaxed atmosphere, beaches such as Mirtiotissa and the north end of Issos offer a more laid-back scene, attracting a mix of gay singles and couples.
Remember to exercise caution and respect local customs when venturing out to these beaches or participating in any nightlife activities.
Staying Safe in Corfu
Travel Tips and Precautions
Corfu is known for its tolerant and open-minded atmosphere, making it a popular destination for LGBTQ+ travellers.
However, staying vigilant and following some safety tips while visiting the island is still essential.
If you're planning to visit Corfu as an LGBTQ+ traveller, consider these tips:
Research the area: Familiarise yourself with the local gay scene to be aware of the gay-friendly establishments in Corfu. This not only helps you in socialising but also ensures you know where to go for a welcoming environment.
Discretion while displaying affection: While the locals might be tolerant and accepting, it's always wise to be cautious when expressing affection in public, especially in more rural or remote areas of the island.
Connect with locals or other travelers: Utilise LGBTQ+-focused platforms or online groups to learn about recommended spots and safety advice from those who have experienced the island firsthand.
Emergency Contacts and Support
Should you face an emergency or require assistance while in Corfu, it's crucial to know the local numbers and services to reach out to. Here are some of the important emergency contacts in Corfu:
Police: 100
Ambulance: 166
European Emergency Number: 112
For LGBTQ+-specific support, there might not be many local options on the island. However, you can still contact organisations based in Greece that focus on LGBTQ+ issues, such as:
Colour Youth: An LGBTQ+ youth support organisation based in Athens. Their contact information can be found on their website: colouryouth.gr.
Remember to stay informed, take necessary precautions, and reach out for support if you face any difficulties while enjoying your trip to Corfu.
Hailing from the historic city of Thessaloniki, Nikos Tsakiris is a passionate explorer, seasoned writer, and co-founder of Greek Island, the definitive travel blog for the Greek Islands.