Kavos, a seaside resort in Corfu, Greece, boasts beautiful beaches, scenic views, and an array of bars and clubs, making it a popular destination for young party-goers from around the world.
With its lively atmosphere and pulsating nightlife, one may wonder if Kavos is also suitable for families seeking a relaxing and enjoyable holiday experience.
Upon planning a family trip to Corfu, it's worth considering travelers' insights on the suitability of Kavos as a destination for families. Some visitors have expressed concerns that the beach may be too noisy due to parties and young vacationers frequenting the area.
However, there are also positive reports about family-friendly amenities such as good hotels, nearby Aqualand parks, and boat trips to observe dolphins, which could present fun and engaging activities for children.
In order to determine if Kavos is indeed a family-friendly destination, it is essential to weigh the pros and cons based on individual preferences, taking into account the desired atmosphere, budget, and activities available during the trip.
Kavos Overview
Location and Accessibility
Kavos is a beautiful seaside resort located on the southern coast of Corfu, Greece. Accessible by air through the Corfu International Airport and by boat or ferry from mainland Greece, it is a popular travel destination renowned for its stunning beaches and vibrant nightlife.
Popularity with Families
Although Kavos has a reputation for being a party destination, it can cater to families as well. However, it may not be the most suitable choice for those seeking a quiet and peaceful holiday experience. Families considering visiting Kavos should take note of its popularity among young vacationers and its vibrant nightlife scene. While it is possible to enjoy a family holiday in Kavos, it may be worth looking into alternative locations on Corfu Island that are more family-friendly, such as Agios Gordios, which offers a safe beach and a compact area away from the more raucous party scenes seen in Kavos.
Accommodation Options
Kavos is a popular destination for families, and there are several accommodation options available to cater to their needs. In this section, we'll discuss family-friendly hotels, villas, and apartments that offer an enjoyable stay for both parents and children.
Family-Friendly Hotels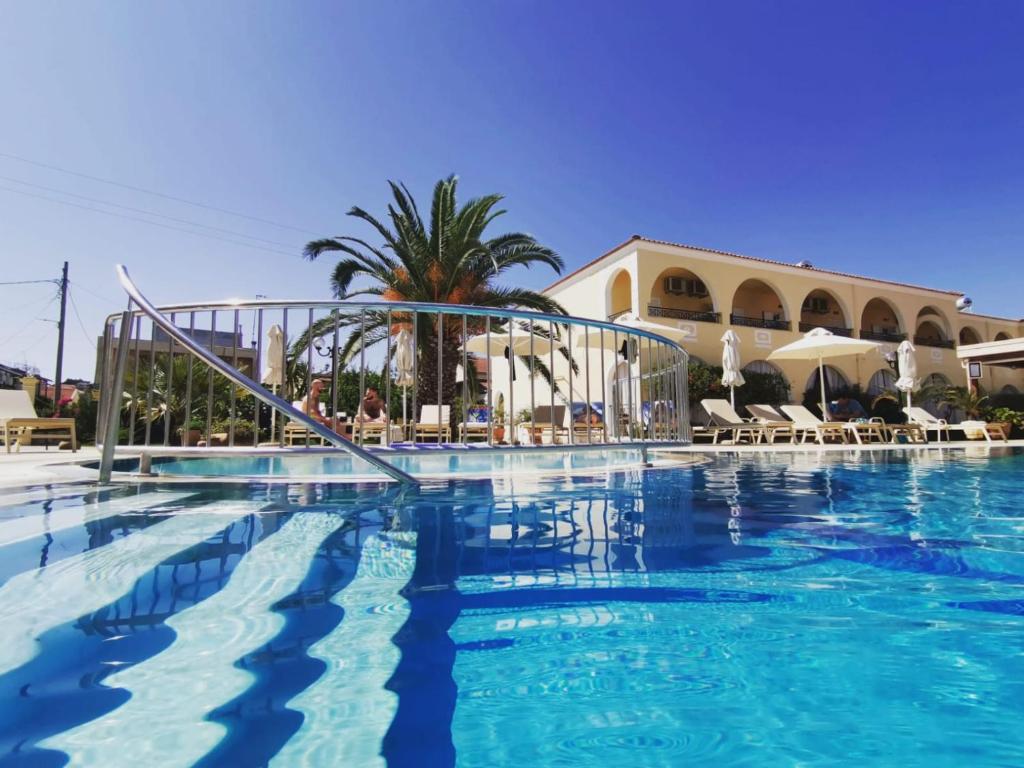 There are a number of family-friendly hotels in Kavos that are designed to provide a comfortable and enjoyable experience for families. Some of the best hotels include:
Amelia's Garden: This is a popular choice known for its beautiful garden and excellent hospitality.
Konstantina Apartments: These apartments offer a comfortable stay with various facilities, including a swimming pool.
KORINA APART HOTEL KAVOS: This apart-hotel is well-reviewed and offers a range of amenities to cater to families.
All of the above hotels offer facilities such as swimming pools, play areas, and kids' clubs to ensure a fun and enjoyable stay for families.
Villas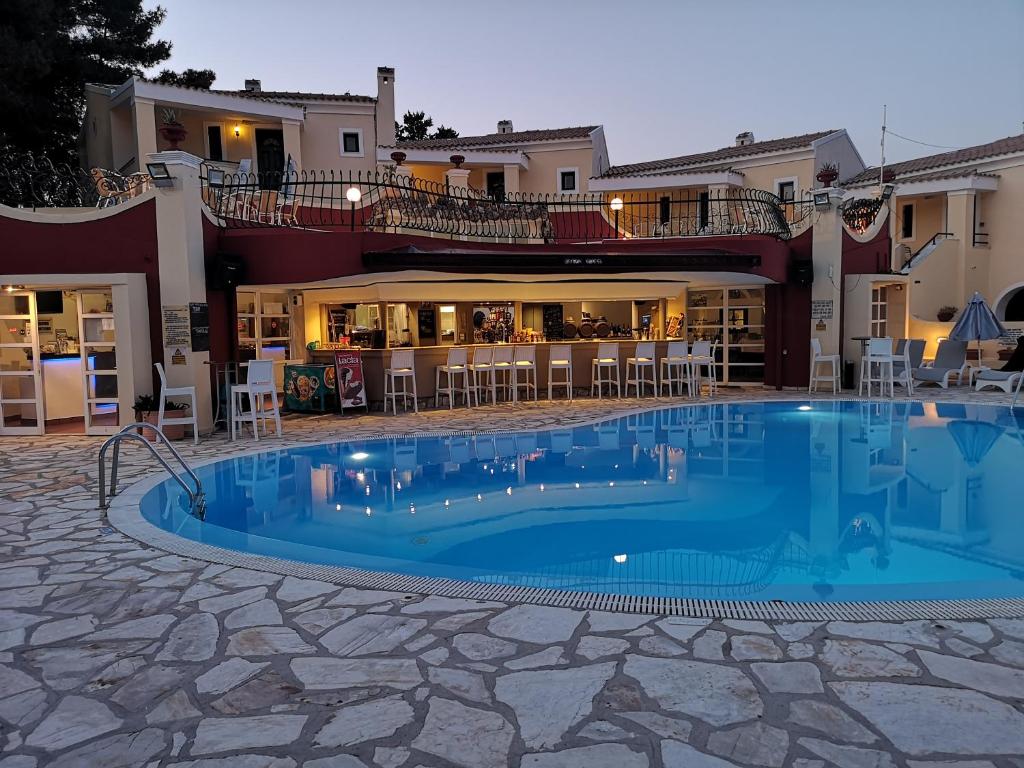 For families who prefer more privacy and spacious accommodation, villas in Kavos can be a great choice. They often come with multiple bedrooms, private pools, and outdoor spaces for the family to enjoy. Some options to consider include:
Mediterranean Blue Hotel Kavos: This 3-star accommodation offers a patio and is located 4.5 km away from Lefkimmi Port.
Apartments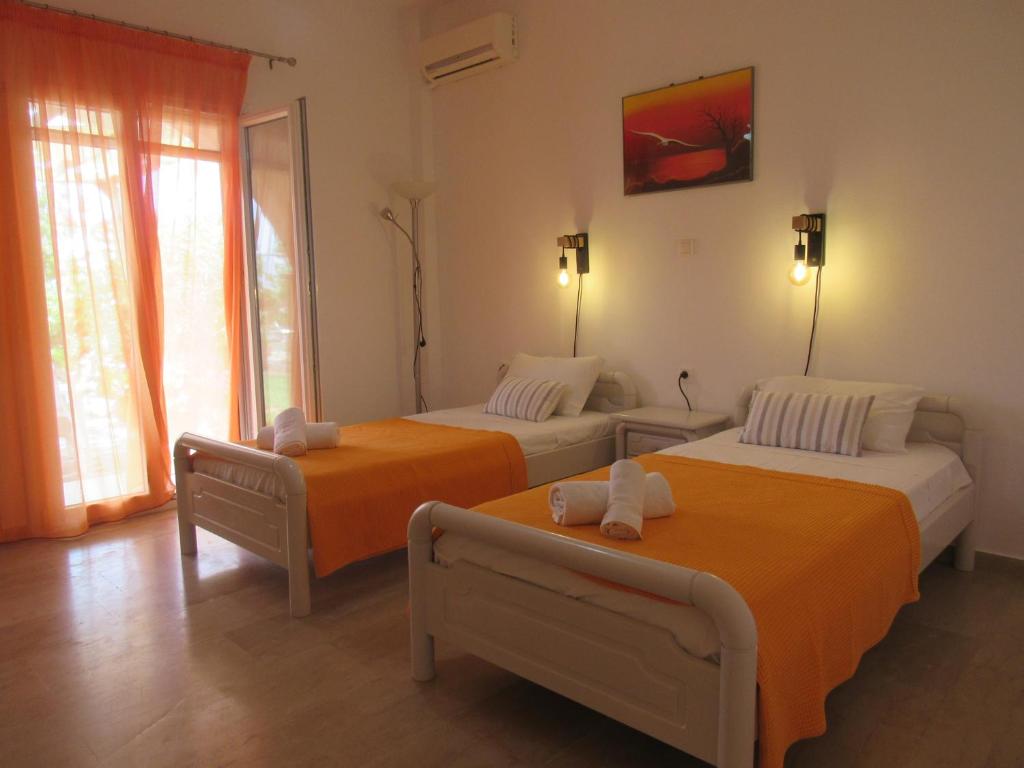 Apartments can be a more affordable and flexible option for family accommodation. They provide a home-like atmosphere with self-catering facilities, giving families the option to cook their meals and follow their routines. Some popular apartment options in Kavos include:
Biscoutsis Apartments & Studios: These apartments are located close to Kavos Beach and provide a range of facilities for families.
Nuevo Vista Boutique Hotel: Another popular choice, this hotel offers apartment-style accommodation with a variety of amenities.
Choose the accommodation option that best suits your family's needs and preferences, ensuring a memorable holiday experience in Kavos.
Activities for Families
Kavos, a popular tourist destination in Greece, offers an array of family-friendly activities. In this section, we'll cover two main areas where families can enjoy themselves: Beaches and Water Sports, and Kid-Friendly Attractions.
Beaches and Water Sports
The stunning beaches in Kavos are perfect for families to relax and enjoy the beautiful Mediterranean sunshine. There are several kid-friendly beaches with shallow waters and gentle waves, making them safe for children to swim and play.
For families who enjoy water sports, Kavos offers a wide range of activities suitable for all ages. Some of the popular water sports include:
Boat tours: Explore the coastline and nearby islands with a guided boat tour. Some tours even offer opportunities for snorkeling and swimming.
Paddleboarding: An enjoyable activity for the whole family, paddleboarding is a fun way to explore the surrounding waters.
Jet skiing: For older children and adventurous families, jet skiing can be an exhilarating way to experience the sea.
Kid-Friendly Attractions
Aside from the beautiful beaches and exciting water sports, Kavos offers several attractions tailored for kids. Some of these include:
1. Water parks: A surefire way to entertain children, Kavos has several water parks with slides and rides that cater to the whole family.
2. Scenic tours: Explore the natural beauty of Kavos and its surroundings with a guided tour. Discover stunning viewpoints, picturesque villages, and serene forests alongside your little ones.
3. Cultural experiences: Introduce your children to Greek culture through traditional events and activities such as Greek dancing classes or cooking workshops. This can be a fun and educational experience for the whole family.
In summary, Kavos offers a variety of family-friendly activities that cater to both relaxation and adventure. With its beautiful beaches, exciting water sports, and engaging attractions, Kavos is an ideal destination for families seeking a memorable holiday.
Dining and Nightlife
Family-Friendly Restaurants
Kavos offers a variety of dining options for families to enjoy. Some of the popular family-friendly restaurants cater to all taste buds, including traditional Greek cuisine, as well as international dishes. The menus often include kid-friendly options such as pizza, pasta, and burgers. A few considerations when choosing family-friendly restaurants are the atmosphere, location, and price range.
Nightlife Considerations
While Kavos is known for its bustling nightlife scene, it's important to be mindful of the noise and activities that come with it. Families with young children should consider accommodation options that are slightly removed from the main party areas. This will help ensure a quieter and more peaceful environment for restful nights. Additionally, some hotels and resorts offer family-oriented activities and facilities, such as swimming pools and kids' clubs, which can provide an alternative source of entertainment during the evenings.
Hailing from the historic city of Thessaloniki, Nikos Tsakiris is a passionate explorer, seasoned writer, and co-founder of Greek Island, the definitive travel blog for the Greek Islands.