Corfu, a stunning Greek island, draws visitors from all over the world to its pristine beaches and charming towns.
Deciding on the best time to visit this Mediterranean paradise can greatly enhance your experience and create memories to last a lifetime.
With optimal weather conditions and fewer tourist crowds, certain times of the year offer an ideal opportunity to explore this breathtaking destination.
Late spring (May and June) and early autumn (September and October) are widely regarded as the most favourable times to visit Corfu.
During these months, the island enjoys pleasant temperatures, warm waters, and lush green landscapes.
The bustling summer crowds have yet to arrive or have just left, allowing visitors to fully immerse themselves in Corfu's rich culture, history, and natural beauty.
Choosing the right time for your Corfu holiday can ultimately make a significant difference in the quality of your experience.
By opting for late spring or early autumn, you can delight in the island's weather and attractions without the stress of high season congestion.
Embarking on this Greek adventure during the ideal months will undoubtedly leave you mesmerised by Corfu's undeniable charm and allure.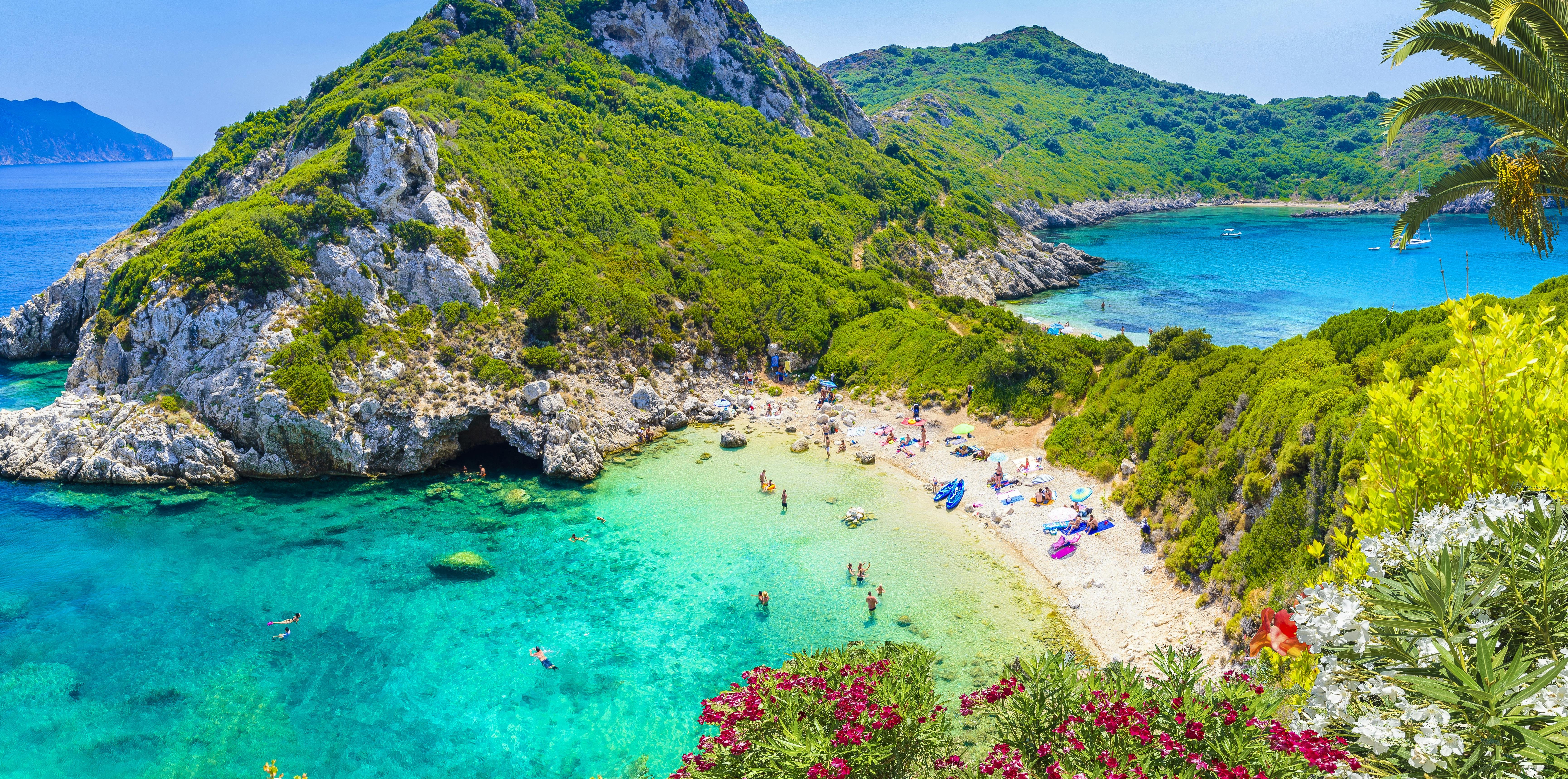 When is the Weather Best in Corfu?
Spring in Corfu
The spring months of April and May are considered a great time to visit Corfu. During this time, the island is in full bloom and the weather starts to warm up.
Temperatures typically range from 15°C to 20°C, making it perfect for sightseeing, hiking, and other outdoor activities.
There may still be occasional rain showers but generally, the weather is mild and pleasant.
Summer in Corfu
Summer in Corfu, which includes June, July, and August, offers the best weather conditions for a beach holiday.
Temperatures during this time range from the mid-20s°C to low-30s°C (75°F-86°F), providing warm and sunny days perfect for swimming and sunbathing.
Occasional heatwaves can occur, but they tend to be short-lived.
It's worth noting that this is also peak tourist season, so you can expect the island to be busier and more crowded.
Autumn in Corfu
Autumn, spanning September and October, is another excellent time to visit Corfu.
The weather remains pleasant and temperatures hover between 20°C and 25°C.
Although rain may become more frequent, the chances of encountering heavy showers are still relatively low.
Autumn is ideal for exploring the island's nature trails, charming villages and historical sites without facing large crowds or extreme heat.
Winter in Corfu
Winter in Corfu, from November to February, is not really a bad season as such; however, you may find temperatures a little chilly, with daily averages of 10°C to 15°C.
Rainfall increases during this time, so it might not be ideal for outdoor activities.
That being said, the winter months can still be a great time to explore Corfu's rich history, architecture, and cultural events, especially if you prefer to avoid larger tourist crowds.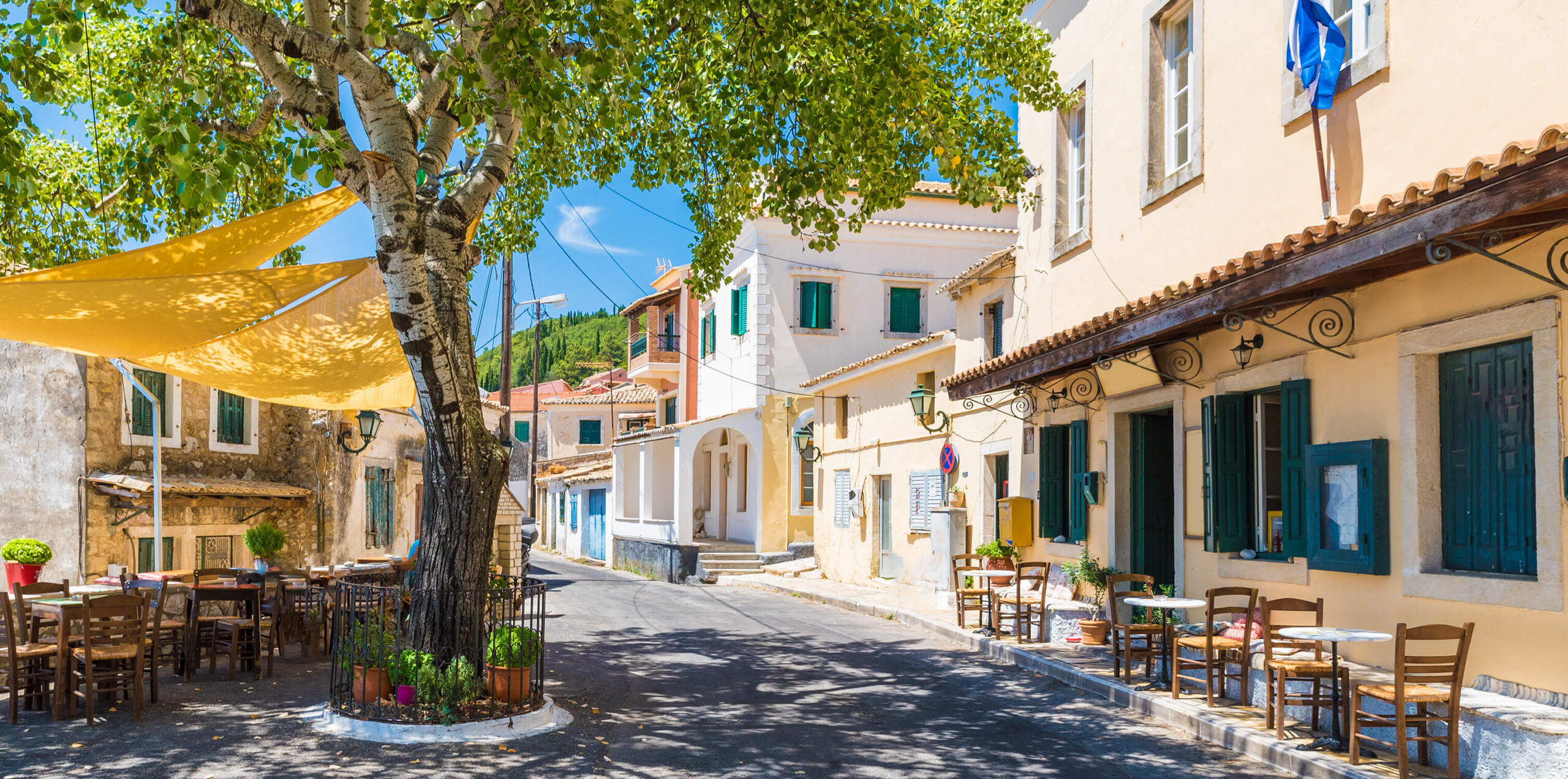 When is the Best Time for Activities in Corfu?
Beach Holidays
The ideal time for beach holidays in Corfu is from April to October, as the weather is pleasantly warm during these months.
Temperature ranges from 17°C in April to a toasty 32°C in July and August, with around 12 hours of sunshine per day, perfect for enjoying the sun and sea.
However, remember that the peak months of July and August also attract the most tourists, making beaches busier during this period.
Sightseeing and Cultural Attractions
Late spring (May and June) and early autumn (September and October) are the perfect times to explore Corfu's historical sites and cultural attractions.
The weather is mild, with daytime temperatures hovering around 22°C to 25°C, making it comfortable for walking around and exploring the island.
Additionally, fewer crowds during these months mean a more relaxed experience when visiting popular sites like the Old Fort, Achilleion Palace, and the Old Town.
Festivals and Events
Corfu hosts several festivals and events throughout the year. Some of the most notable ones include:
Easter: Easter is an important and vibrant celebration in Corfu, usually taking place in April. The week leading up to Easter Sunday has various traditional events, including a colourful procession of the island's patron saint, St. Spyridon.
Varkarola Festival: This annual event takes place in August and sees boat parades at night with music and traditional dances in the illuminated harbour of Paleokastritsa.
Corfu Wine Festival: Held annually in September, the Corfu Wine Festival is a great opportunity to sample locally-produced wines and learn more about Corfu's winemaking traditions.
Though these events are popular, attending them allows you to immerse yourself in Corfu's rich culture and traditions for an unforgettable experience. When planning your visit, consider these dates to enjoy the island's vibrant festivities.
Hailing from the historic city of Thessaloniki, Nikos Tsakiris is a passionate explorer, seasoned writer, and co-founder of Greek Island, the definitive travel blog for the Greek Islands.